Feature
Best Car for City Drivers: Mini Hatch
Find out why the Mini Hatch was the 2017 winner of our Best Car for City Drivers award.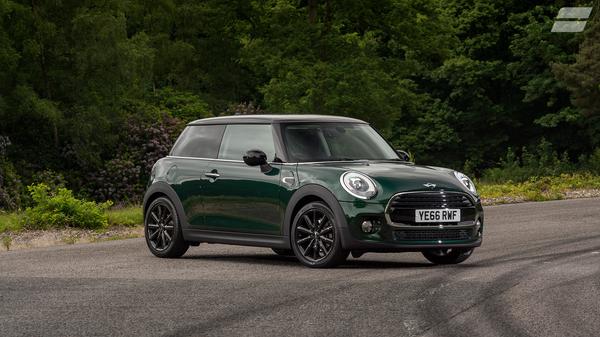 City driving is pretty demanding, so if you live in the city limits, you need a car that feels right at home on a busy street. There are plenty of options out there, but the most popular city cars usually tick a lot of boxes, including being small, manoeuvrable, and having lots of style.
That's probably why the winner of our 2017 Best Car for City Drivers Award was the
Mini
Hatch
. Why did it win? Well, owners love its quality, durability, features, looks and performance, ranking the car as number one in the class in all these areas. Like most of our awards, this category was decided by feedback collated from a survey of around 10,000 car owners, all of whom rated their car in 16 key areas. That means an Auto Trader New Car Award is a real stamp of approval from people that live with the car day-in, day-out, and it makes each winner a true consumer champion. Here are just a few of the comments owners made about the Mini…
"Great car, excellent handling, power about right. I enjoy every drive in it."
"The Mini Cooper is an ideal small car. It is more than powerful enough for its size and UK roads. The interior is a delight. The car is a joy to drive"
Our experts like the Mini Hatch, too, as
you can see from our Expert Review
.
The question is, will the Mini be able to retain its crown in 2018? Our
Best City Cars feature
will tell you what our experts think the best city cars are. Can any of these challenge the title this year? For instance, the
Volkswagen Up
gets close to the Mini on style, quality and image, all for a far lower price. Meanwhile, the
Renault Zoe
offers buyers an affordable electric option, while the
Smart ForTwo Cabrio
offers incredible manoeuvrability and open-top thrills. Have your say on the outcome of our 2018 New Car Awards by
completing the survey
and letting us know what you think of your car. Be sure to watch out for the results on 24 May.