Expert Review
Volkswagen Touareg SUV (2018 - ) review
The Touareg is the flagship of the Volkswagen range and a confident player in the luxury SUV field, combining newly assertive style with tons of cutting-edge technology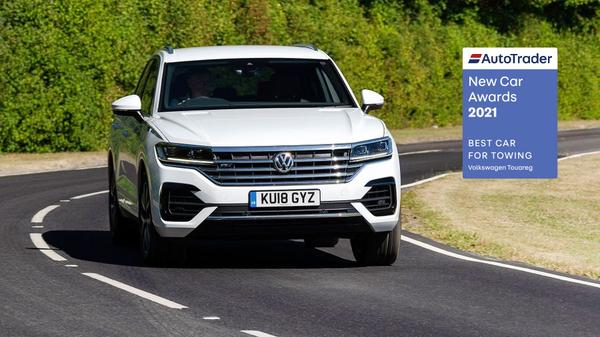 The Auto Trader expert verdict:
Available new from £48,170
The third-generation Volkswagen Touareg is quiet and smooth on the road, and comes with an impressively powerful engine and lots of advanced technology. A modern look and roomy cabin should make it popular with business and family buyers alike, even if it lacks the option of seven seats.
Reasons to buy:
Generous passenger space
High levels of refinement
Available with the latest technology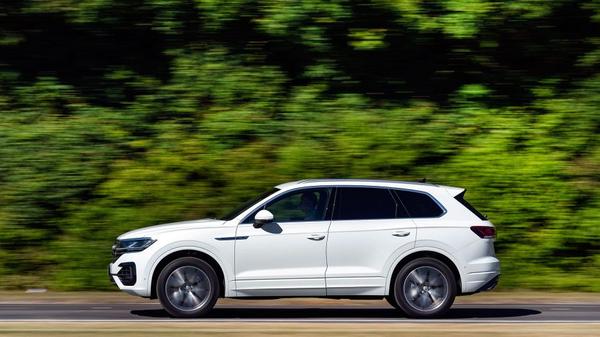 Running costs for a Volkswagen Touareg
The Touareg costs a decent slice less than rivals from arguably more prestigious brands like Audi, BMW, Mercedes-Benz and Porsche, although in some cases, the differences in cost might not be as great as you might think; this is still an expensive car to buy. That said, resale values are on a par with those of its rivals, so you won't lose out too much when the time comes to sell the car on. Fuel economy and CO2 emissions are very competitive when compared with the equivalent versions of rivals, too. Servicing and maintenance costs also look very competitive, although insurance groupings are nothing special.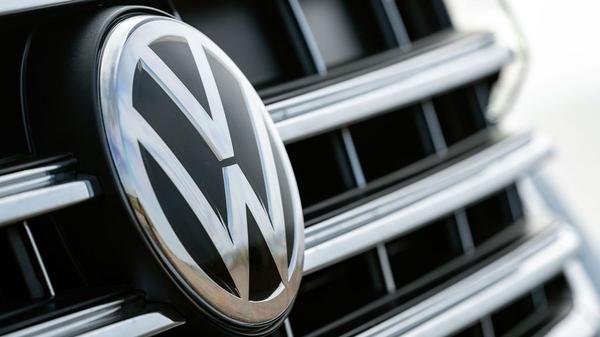 Reliability of a Volkswagen Touareg
Being an entirely new car, which also features a significant amount of technology, it's too soon to say just what kind of reliability to expect from the new Touareg. A look at Warranty Direct's Reliability Index puts Volkswagen solidly mid-table in the manufacturer rankings, while JD Power's Vehicle Dependability Study ranks it similarly, with a better-than-average score. All new cars from Volkswagen UK come with a three-year warranty, though only the first two years have unlimited mileage; the third year has a 60,000-mile limitation. When that expires there is the option to purchase warranty coverage for additional years and higher mileages. At the original point of purchase, an extended factory warranty is also available.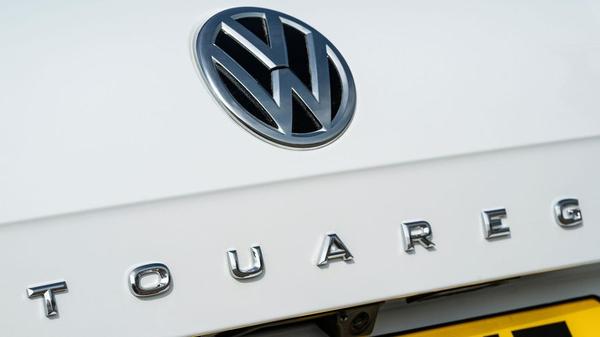 Safety for a Volkswagen Touareg
Standard safety equipment across the board includes six airbags, an active bonnet for better protection of pedestrians and a system that locks on the brakes after an accident to help prevent further collisions. Automatic emergency braking is also standard, along with adaptive cruise control, traffic sign recognition and a system to warn you if drift out of your lane. There's a whole heap of other clever safety stuff available if you're prepared to pay extra, too. That includes night vision, intelligent headlights that bend their beams around oncoming cars and a system that'll effectively drive the car for you in traffic.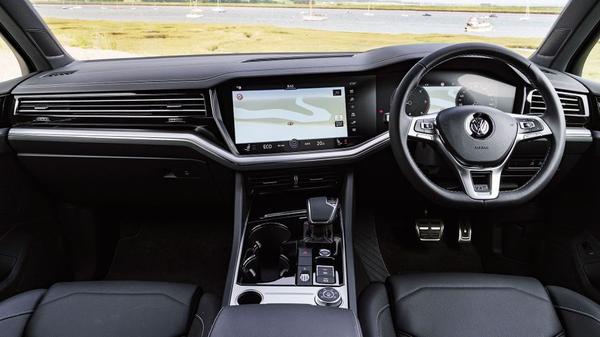 How comfortable is the Volkswagen Touareg
Stick with the Touareg's standard suspension, and you'll be largely satisfied. Admittedly, the low-speed ride can feel a little unsettled from time to time, but it's nothing that's going to annoy you, and things even out nicely as you go faster. This is a car that's most at home munching through massive motorway distances, and the excellent suppression of exterior noises also helps on that score. We've also tried Touaregs fitted with the optional adaptive air suspension, which includes a clever system that stops the car rolling and leaning through the bends. Five selectable driving profiles slightly alter how the suspension - as well as the throttle and steering - behaves. In its most comfortable mode it'll set itself up to better absorb bumps, while switching to Sport mode firms things up. It's very effective and also delivers good ride comfort, although it's perhaps not as cloud-like as you might expect. Sticking to a five-seat configuration means a particularly roomy cabin, while opting for a lighter upholstery colour makes it feel even more spacious inside. The electrically adjustable front seats are heated and can be equipped with ventilation and massage functions. However, the latter isn't available on the sportier R-Line chairs.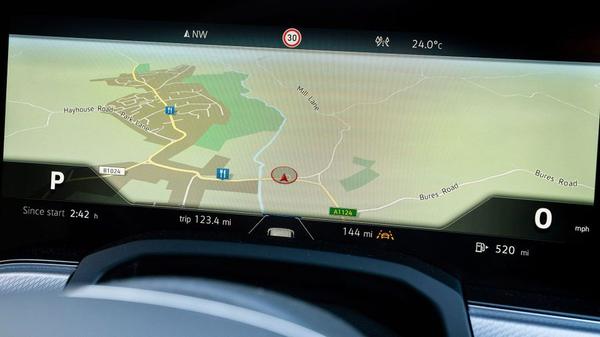 Features of the Volkswagen Touareg
Even the entry-level Touareg comes absolutely stacked with luxury kit, including heated leather seats, climate control and an all-singing infotainment system with navigation, DAB, Bluetooth, a 64GB hard drive, Apple CarPlay, Android Auto and a host of apps and connected services. Standard on top-spec models (and optional on others), the Innovision dashboard display is the Touareg's signature feature. Seamlessly combining configurable digital instruments with a huge central infotainment touchscreen system, it looks highly impressive. You can also configure the layout and functionality of the system to your heart's content, which some will find exhilarating and some will find bamboozling. In any case, it'll take some getting used to. The quality throughout the rest of the cabin is generally very good, if not quite good enough to put the Touareg in the same league as more established premium models like the
Audi Q7
; there are one or two places where the finishes and textures just aren't quite as special. The Touareg should prove popular with those that tow trailers or caravans thanks to its ability to pull up to 3.5 tonnes. Added to this, Volkswagen offers an electrically retractable tow bar that neatly folds under the bumper and out of sight at the touch of a button.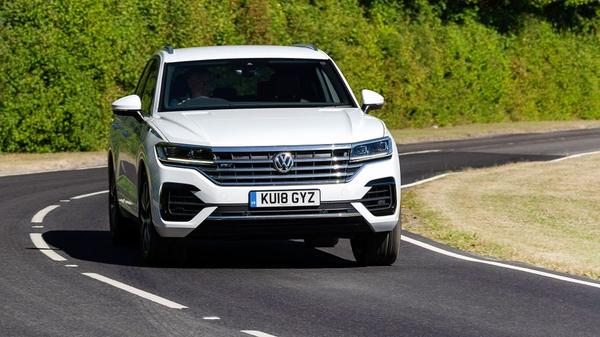 Power for a Volkswagen Touareg
Engine options for the Touareg are based around a common diesel engine available in two power outputs and a single petrol. The latter is the most powerful but we've yet to try it, though we have driven both the diesels. The entry-level version has 231 horsepower, which is enough for plenty of grunt and acceleration. For most people, we suspect this will more than enough performance. If you do need more oomph however, the other has 286 horsepower, which makes the Touareg very brisk indeed, and with bags of low-down muscle, the car feels fast and flexible. The power delivery in both diesels is silky smooth, as are the changes from the automatic gearbox, and the correct gear is usually selected first time as well. While you can opt to shift manually using the steering-wheel paddles, we think the eight-speed auto gearbox is best left to its own devices.