Expert Review
Volkswagen Passat Saloon (2019 - ) review
From conventional petrols and diesels through to a sporty plug-in hybrid the latest Passat stylishly combines cutting edge powertrains with the latest in-car and driver-assistance tech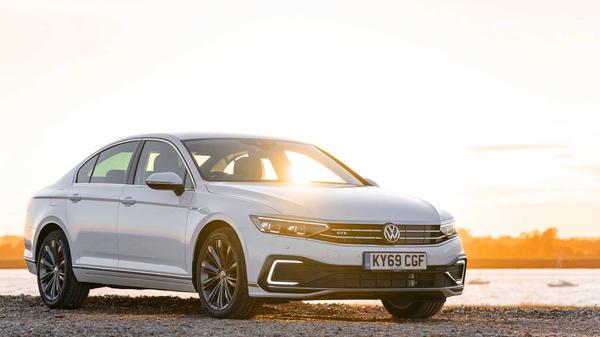 The Auto Trader expert verdict:
The Passat has carved a successful niche for itself between fleet favourites like the Ford Mondeo and Vauxhall Insignia and premium-badged alternatives like the BMW 3 Series and Audi A4. As such, it combines sharp styling with a high-quality interior packed to the rafters with driver-focused tech to help the miles fly by. The plug-in hybrid GTE meanwhile offers tax-friendly running costs for company drivers.
Reasons to buy:
Sharp styling
Stylish and tech laden cabin
Engines to suit every taste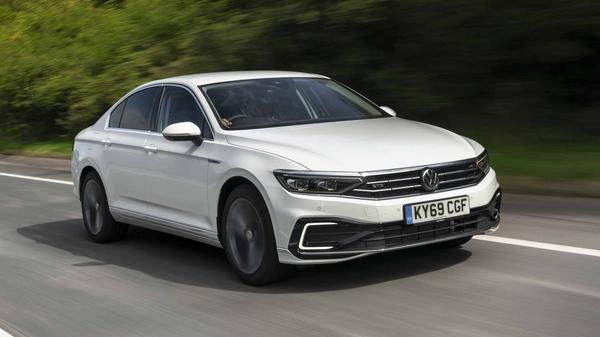 Running costs for a Volkswagen Passat
A Passat has never been the cheapest car to buy in its class but you arguably get what you pay for and it's a more prestigious and premium product than the
Ford Mondeo
or
Vauxhall Insignia
. Healthy residuals help whether you're buying up front or leasing but you'll need to spend some time crunching numbers to figure out the best deal. That applies to choosing which model to go for too. The cheapest diesel offers decent CO2 figures and good fuel efficiency too, suiting high-mileage drivers. But the GTE hybrid's sub-50g/km CO2 and cheaper
Benefit In Kind
offer significant tax breaks for
company drivers
and might make it the better all-round deal, despite the fact it costs best part of a third more upfront and is considerably more expensive on
finance
. If you've got a short commute and are diligent about
plugging it in
you could spend most of your time on electric power in the
hybrid
but if you rack up motorway miles a regular petrol or diesel may actually work out better value. Short version? Do your homework and think carefully about how you'll use the car before committing one way or the other.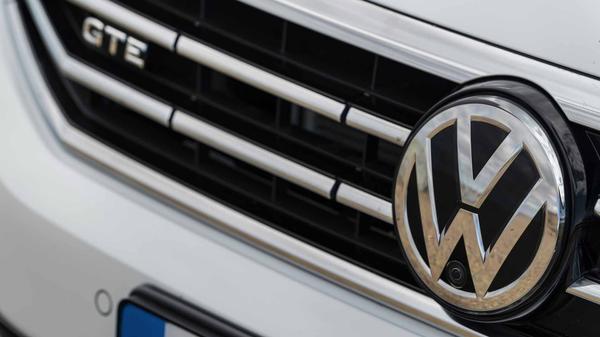 Reliability of a Volkswagen Passat
reviews/volkswagen/passat/3ea8177078104e4085fb2758cff7761e">owner reviews Volkswagen as a brand has a strong reputation for quality and reliability and the Passat is highly regarded. It's not quite as rosy when you look at industry surveys with the brand sitting in the bottom half of the table in Warranty Direct's Reliability Index and only slightly above the average in the JD Power Vehicle Dependability Survey. There's better news in the same study's model-level rankings where the Passat sits in third place behind the Vauxhall Insignia and
Mercedes-Benz C-Class
, ahead of the
BMW 3 Series
and
Audi A4
alternatives.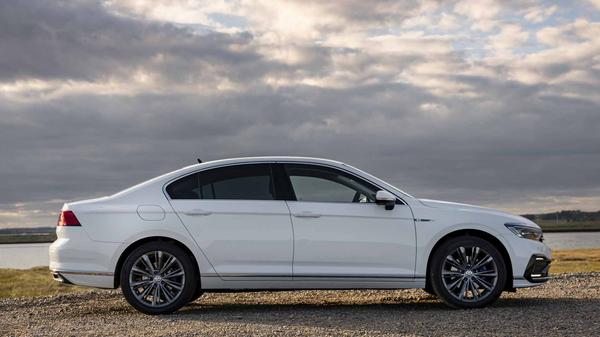 Safety for a Volkswagen Passat
The Passat was updated not so long ago and Volkswagen took the opportunity to update the already generous safety equipment and driver aids to the newest and latest. As standard all Passats come with LED headlights, a system to proactively prepare the car if it thinks a crash is imminent to protect its occupants and all the airbags you'd expect of a car at this level. Driver assistance is there to help avoid all that in the first place and radar and sensors will brake the car automatically in urban driving if you don't respond to a hazard or just help maintain a constant distance to the car in front when you're using the active cruise control. It goes further too, VW's 'Travel Assist' function actually capable of semi-autonomous support to keep you in lane and automatically bring the car to a halt in stop-start traffic. The Passat is so eager to keep you safe it'll even remind you not to lock anybody in the car before you get out, even if the request seems to have lost something in the translation.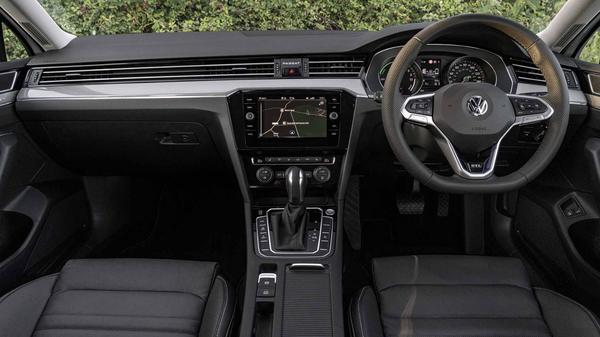 How comfortable is the Volkswagen Passat
The Passat is absolutely geared towards drivers who spend long hours at the wheel and put comfort first. Hence the standard on all models 'ergoComfort' branded driver's seat with adjustment galore and a cabin designed to look good and offer seamless interaction for its many and various systems. This isn't just about premium feel, it's about reducing stress levels and helping you stay relaxed and the Passat – particularly in its fancier trim levels – does an excellent job of using technology to do just that. A pity then that more traditional qualities like ride comfort aren't quite so slick. Volkswagen has opted for a soft suspension set-up appropriate to the mile-munching ambitions of the Passat but it can be disappointingly harsh at town speeds and on poor surfaces, though it handles neatly enough. There is an optional four-mode adjustable suspension system on all models and, should you wish, you can upgrade it further to a stiffer sports configuration. We haven't tried either yet but experience shows these systems can offer a broader range of ability. Elsewhere qualities like light steering, excellent forward visibility (a big plus compared with SUVs and crossovers) and smooth-shifting automatic gearboxes are all geared towards making your journey relaxing and stress free.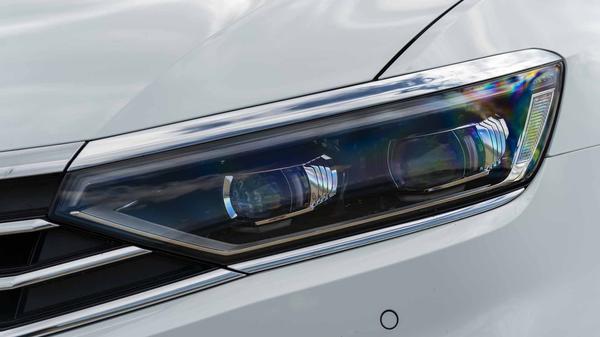 Features of the Volkswagen Passat
The Passat range offers plenty of trim levels, which can look bewildering at first but is organised logically with steadily increasing levels of kit. The base version is decent enough and has stuff like Apple CarPlay, Android Auto and MirrorLink compatibility in the absence of built-in navigation. If that's a must you'll have to put your hand in your pocket and go up a grade, Volkswagen offering various levels of systems up to a fancy, button-free
touchscreen
fully integrated into the dashboard. Pair this with the optional configurable instruments and you've got a high-tech cabin that puts all the tech at your fingertips, while looking stylish into the bargain. These features are only standard on the top trim levels but you can add them as cost options to others in the range. If you want a sportier look for your Passat the R-Line models have a more assertive appearance and plenty of branded trim inside to set them apart from the rest of the range.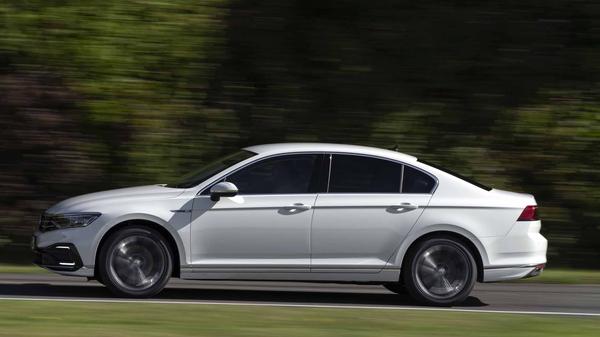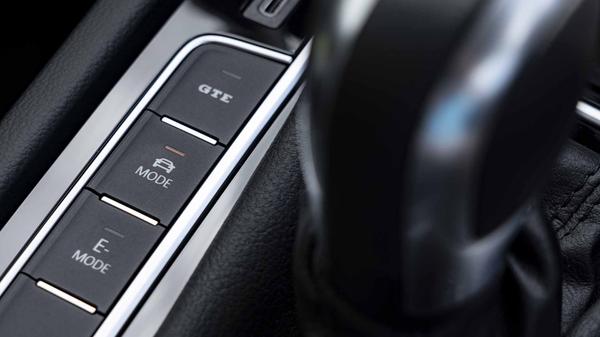 Power for a Volkswagen Passat
The plug-in hybrid version of the Passat grabs the attention for its combination of viable electric-only range around town, long-distance petrol-powered cruising ability and option to combine the two into a dedicated GTE mode for a sportier feel. You can leave the system to its own devices where it unobtrusively flits between one powertrain and another according to demand or be more proactive in your choice of modes – either way it's an impressively refined powertrain with a huge range of ability. It comes at a hefty price premium though so Volkswagen also offers a broad range of conventional powertrains, based around a 1.5-litre turbocharged petrol, 1.6 diesel and 2.0 diesel, the latter in various power outputs according to the trim level. Diesel may be falling out of favour but these models still appeal for their punch, flexibility and long-distance refinement. Manual gearboxes are available on more basic versions but most buyers will be attracted to the slick-shifting 'DSG' automatic, which also offers increased functionality with the various driver assistance systems.