Expert Review
Land Rover Velar SUV (2021 -) review
New engines and a full plug-in hybrid option add further appeal to Range Rover's stylish and sporty Velar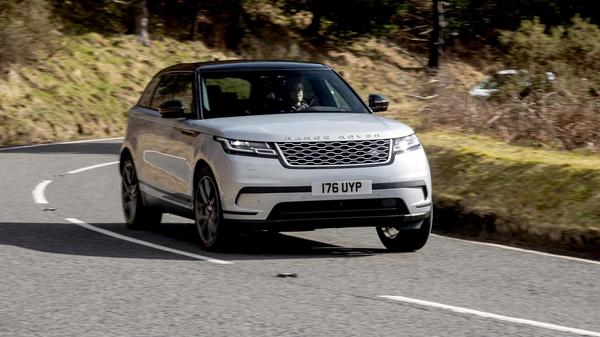 The Auto Trader expert verdict:
Figuring out exactly where the Velar fits into the SUV market isn't entirely straightforward. In Range Rover terms it's bigger and fancier than an Evoque but slots in below the Sport in status and performance, though it's arguably a much fresher product. Updated for the 2021 model year, this revitalised Velar adds new tech and an expanded range of mild hybrid engines. Big news, however, is the arrival of a full plug-in hybrid combining serious performance with tax-friendly CO2 and the ability to cruise for up to 30 miles or so on pure electric power. The Velar's nearest rival, though? That'll be the cheaper Jaguar F-Pace, with which it shares engines and common foundations.
Reasons to buy:
Sleek looks
Plug-in hybrid option
Swanky interior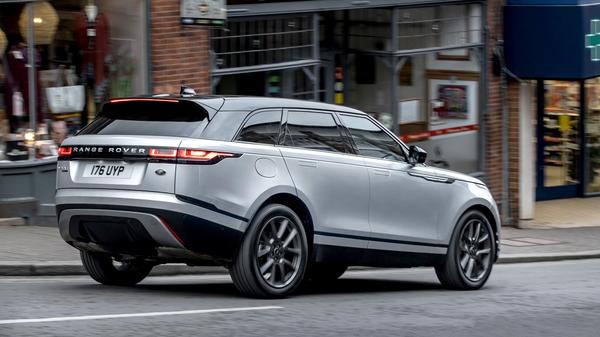 Running costs for a Land Rover Velar SUV
Style rather than price will be a primary motivating factor for Velar buyers, the car's sleek looks and the allure of the Range Rover badge counting for a lot. In comparison with German rivals, the Velar occupies a middle ground between the
Mercedes GLC Coupe
and
BMW X4
and their bigger, more expensive
Mercedes GLE
and
X5
brothers. A
Porsche Macan
might also be on the shopping list and is a sportier drive, though the Velar is considerably bigger and more practical. Like for like the closely related
Jaguar F-Pace
tends to be cheaper and features the same engines and tech – both are good-looking, desirable products and the final choice will probably be driven by the heart as much as the head.
Mild hybrid technology
for the new engines ekes out a little more efficiency and helps the CO2 figures a tad but the real game-changer for the Velar is the new P400e plug-in hybrid version. On first registration alone you'll save over £1,000 on first-year
VED (or 'road tax')
compared with the similarly priced and equivalently powerful mild hybrid P400 version. For company drivers those savings will continue each month with much cheaper
Benefit In Kind
, too. Experience shows that real-world running costs are more dependent on whether you can charge at home and do most of your journeys within the 33-mile electric range, and plug-ins are no cheaper for long journeys. But if it fits your circumstances it could save you an absolute packet.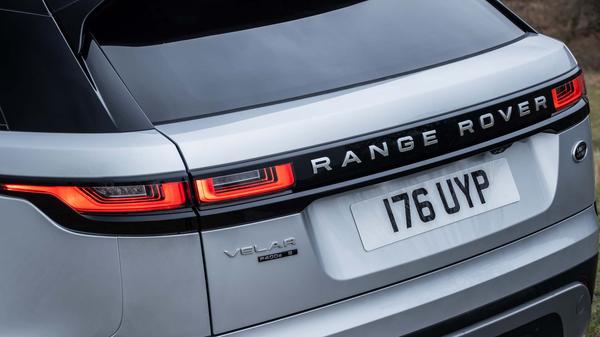 Reliability of a Land Rover Velar SUV
Anecdotally Land Rover doesn't have a great performance in reliability studies, but the same can actually be said of all the premium marques so it's not exceptional in this regard. New electrics in this updated Velar will hopefully prove more reliable and the added connectivity they and the Pivi infotainment system add mean many electronic niggles that occur should be fixable via 'over the air' updates without having to visit the dealership.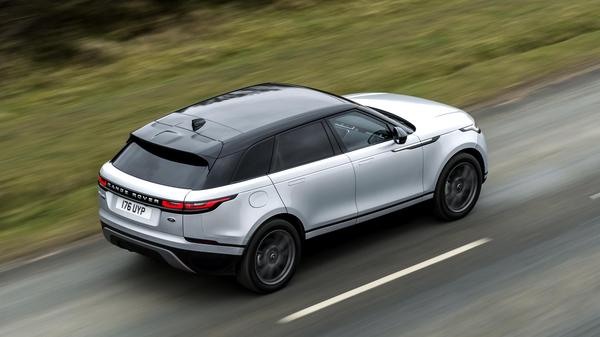 Safety for a Land Rover Velar SUV
The new electrical systems mean faster reactions and greater scope for the various driver assist systems, though that didn't stop the emergency braking slamming on the anchors of its own accord while driving along a deserted country road on our test. These features are well-intentioned – and required by safety tests – but 'false positives' of this sort are a familiar annoyance in all modern cars. This, lane keeping assistance, a '3D' surround view camera, driver attention monitoring and front and rear parking aids are standard on all models, with additional assistance features available on higher spec models or in options packages. A rear collision monitor is among them, and new for this updated model.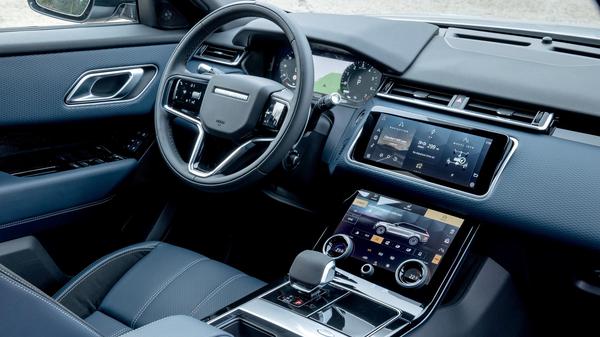 How comfortable is the Land Rover Velar SUV
Compared with other Land Rover or Range Rover products the Velar feels almost low-slung and sports car like all things relative, and while it's big and practical (the boot is especially huge) it puts style first and interior space second. The swept-back windscreen means pretty poor visibility compared with other Range Rover products and the rear bench is configured to carry two in style and comfort while relegating anyone unfortunate enough to sit in the middle to second-class status. Suffice to say, if you need to carry more than four people you'll be better off with a
Discovery
. Unlike the closely related F-Pace PHEV the Velar at least doesn't lose any boot space to the batteries, which is one tick in its favour over its Jaguar brother. In driving style the Velar feels noticeably sportier than other Range Rovers, though perhaps a little less sharp than the F-Pace. That's appropriate to the respective brand values so an observation rather than a criticism and the Velar fights back with improved refinement and a much quieter interior, the latter helped if you go for the optional noise cancelling tech that works like fancy headphones to isolate annoying frequencies. Jaguar and Land Rover products all tend to ride better than the average and it's true with the Velar, too, especially on bigger-engined cars fitted with the adjustable air suspension. This can adapt itself to the various driving modes on offer, raise the car for off-roading or lower it for loading and contributes to excellent ride comfort across the board, though experience shows the bigger wheel options can be a little harsher. We also drove the hybrid on the standard suspension and, while it lacks some of the fancy tech, it also has impressive ride comfort.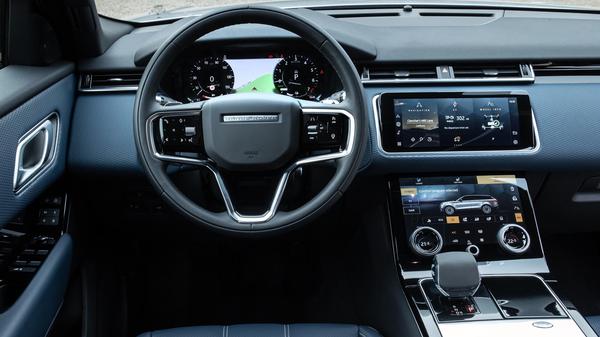 Features of the Land Rover Velar SUV
Jaguar and Land Rover have been busy introducing the brands' latest touch-screen controlled and fully connected Pivi and Pivi Pro infotainment systems across their model ranges, the Velar getting two levels according to the trim level you go for. Both use the same interface but only the Pivi Pro gets the full suite of connected services. A basic data package is included for the first year while an expanded one is a cost option and likely worth it if you're going to indulge in embedded apps like Spotify. While the updated F-Pace gets the latest, full-screen installation of the system the Velar sticks with its original set-up of a smaller 10-inch screen with a secondary bank of touch-sensitive 'switches' below it – functionality is the same but tech fans will probably prefer the Jaguar arrangement. In terms of trim levels the entry-level Velar option on smaller-engined cars is adequate but you probably want to go at least one stage up to SE to get things like leather, Pivi Pro and other features you'd expect of a Range Rover.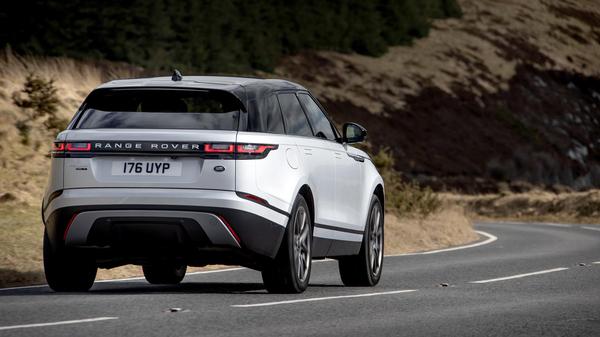 Power for a Land Rover Velar SUV
Reflecting wider industry trends the engine line-up on the updated Velar has swung away from diesels and toward petrols and hybrids. The line-up is at least relatively easy to navigate, with 'D' for diesel and 'P' for petrol, followed by a number equating to its horsepower output. The only confusion comes with the P400, which is a performance oriented mild hybrid (MHEV) and the P400e, which is the more heavily electrified plug-in (PHEV) option. Similar names, similar on-paper power outputs but very different cars to drive. We tried the D300 with the new six-cylinder diesel engine, which suits the Velar well thanks to its excellent refinement and huge wallop of easily accessible torque. If perhaps not on-trend in terms of its
fuel choice
it feels a natural fit with a heavy SUV of this type. We also drove the P400e plug-in hybrid, which has commendable performance on electric power alone and is perfectly driveable for the 30 or so miles the battery will last without firing up the petrol motor. You easily can toggle between EV, hybrid and 'save' modes as you need, the latter retaining battery charge on a longer journey if you want to finish the last few town miles on silent electric power. In hybrid mode the combined 404 horsepower and way the electric motor fills in any gaps in the power delivery makes the Velar feel seriously rapid, both off the line and for overtaking.