Expert Review
Hyundai Tucson SUV (2020 - ) review
Read all about the new Hyundai Tucson, this latest generation of the popular mid-sized SUV combining practicality with a new-found sense of style and quality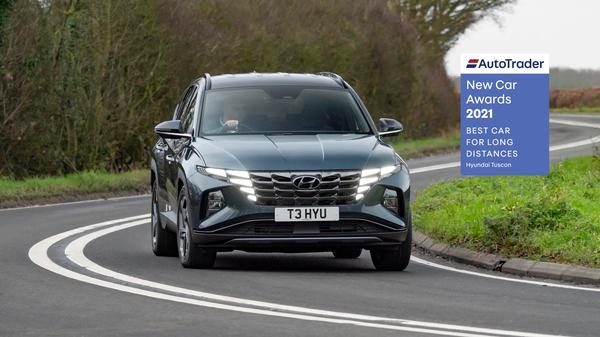 The Auto Trader expert verdict:
Available new from £28,760
The latest Hyundai Tucson launches straight into the highly competitive mid-size SUV market with a choice of hybrid engines (up to and including a full plug-in option), generous specification, high-tech interior and decisively more stylish look than its predecessor. Clearly the Tucson has aspirations to move upmarket and is priced accordingly, costing more in its hybrid version than a like-for-like Toyota RAV4 by way of example. With strong rivals including the Peugeot 3008 and a new Nissan Qashqai on the way Hyundai will have to hope its new-found sense of style will be enough for the Tucson to make its mark.
Reasons to buy:
Premium look and feel
Lots of standard tech
Practical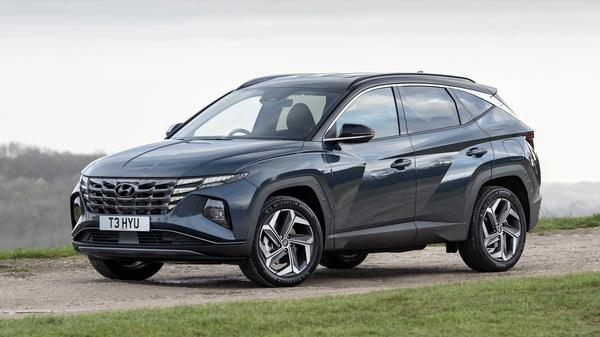 Running costs for a Hyundai Tucson
You need to know your
mild-hybrid from your plug-in
before making sense of the Tucson line-up, given nearly all models have some manner of electrical assistance and that has big implications for purchase and running costs. All are based around a 1.6-litre petrol engine and while the non-hybrid version is cheaper to buy you claw back much of the extra expense of the mild hybrid version (or MHEV) in the first year of
tax
so that seems a no-brainer. Plug-in (or PHEV) version aside, the fuel consumption, CO2 and
Benefit In Kind
costs are on a par for all models, though the manual and all-wheel drive versions are worse on emissions. At the time of writing pricing for the PHEV is to be confirmed but the Tucson's relatively high cost is demonstrated by the fact Peugeot offers a full plug-in version of
the 3008
for not much more than Hyundai charges for its regular hybrid. For a
company driver
that could make the Peugeot much cheaper on monthly costs, while a private owner could save on fuel given the 3008 can run on electric power alone for short journeys. Suffice to say, if you still consider Hyundai a 'value' brand you may be in for a surprise, though this will be a more pleasant one when you factor in the premium vibe of the looks and much improved interior quality.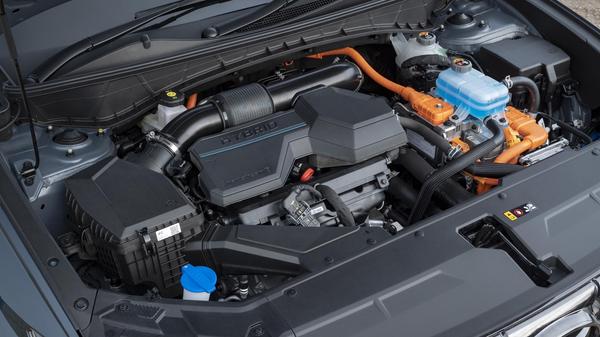 Reliability of a Hyundai Tucson
This version of the Tucson is all-new so specific reliability data will have to wait but, in general, Hyundai has a strong reputation and previous generations of this model have scored well for dependability. The brand ranks highly on the respected JD Power Vehicle Dependability Study and well above the likes of Volkswagen, Toyota and many premium marques so you can take some confidence there. A five-year warranty means you're covered for the full term of any 48-month finance agreement, too.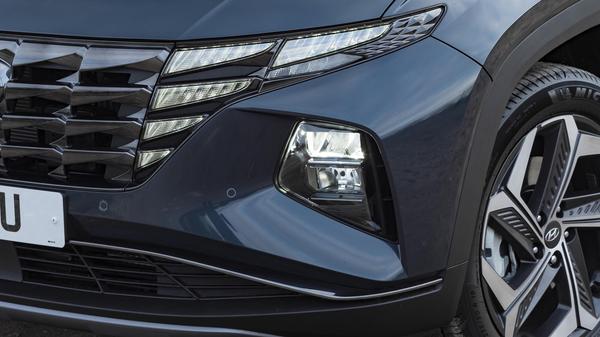 Safety for a Hyundai Tucson
Given the number of bongs and alerts the Tucson throws at you you're fully aware there's a lot of safety tech on board to keep you out of trouble in various driving situations. All models get automatic emergency braking in response to hazards such as pedestrians or cyclists, 'intelligent' speed limit warnings, steering interventions to keep you in your lane and a unique in segment central airbag between the two front seats. You need to go up a trim level to get blind-spot warnings while some safety features – such as the uprated 'junction' automatic braking and active blind-spot interventions – are only available on versions with automatic gearboxes. As such ultimate peace of mind only comes on the more expensive versions.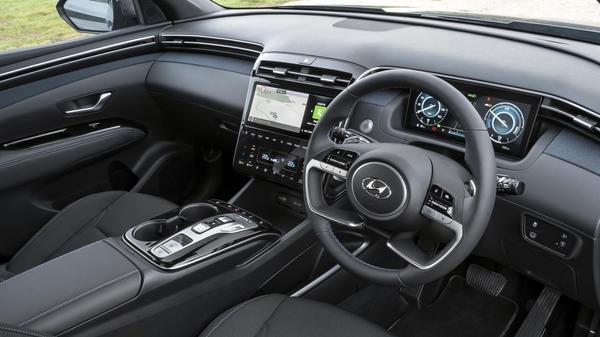 How comfortable is the Hyundai Tucson
Everyone is different and there's plenty of adjustment in the driving position on the Tucson but, for whatever reason, we couldn't quite settle on one that felt comfortable enough for long periods. Other than that the design and materials used for the cabin feel of very high quality, or at least they do on the top of the range model we tested. Refinement is very good, too, especially on the hybrid we drove where the extra squirt of electric power means the engine doesn't have to work too hard. Ride comfort at urban speeds isn't great on the bigger wheels of the top spec cars, an issue common to many SUVs and crossovers. Our test car included the adjustable suspension, which gets even firmer in the 'Sport' mode, but this seems an unnecessary indulgence on a family SUV. It's a lot better at motorway speeds, this and the peaceful cabin making it a nice place to spend time. On some models you can even switch the rear speakers off if the kids are snoozing in the back, which is a neat touch. Practicality is important for SUV buyers and the new Tucson is bigger than the one it replaces, especially in rear legroom. With a six-foot driver up front it's still not that generous but there's plenty of headroom and the boot is a decent size, even if it's a tad shallow and the battery in hybrid versions accounts for a bit of the space. Higher spec models get a powered tailgate and remote release for folding the rear seats flat for added convenience.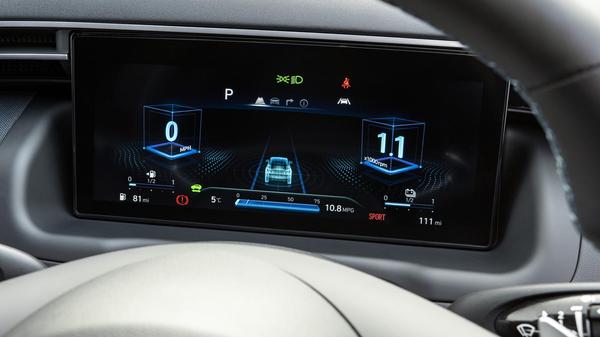 Features of the Hyundai Tucson
The relatively high pricing of the Tucson is at least rewarded with a generous specification, with all models featuring two large screens. One has the configurable digital instruments in place of conventional dials – a feature many rivals restrict to higher trim levels or the options list – while the central touch-screen is your main point of interaction with the standard navigation system and supporting connected services. If you prefer you can
connect your phone
and use your apps via Android Auto or Apple CarPlay, with wireless charging on the higher trim levels. Indeed, this and the fancy KRELL premium sound system on the top trim are the only tech features not standard on all models. Touch sensitive controls for the heating and ventilation won't be appreciated by those who prefer physical controls, given they often require you to take your eyes off the road to operate. The screens can be pretty dazzling at night too, which can make the mirrors hard to use. The optional Tech Pack includes blind spot cameras that display what's going on behind you in the instrument binnacle – a nifty feature but there's something to be said for drivers relying on their eyes to check for hazards rather than relying solely on cameras and sensors.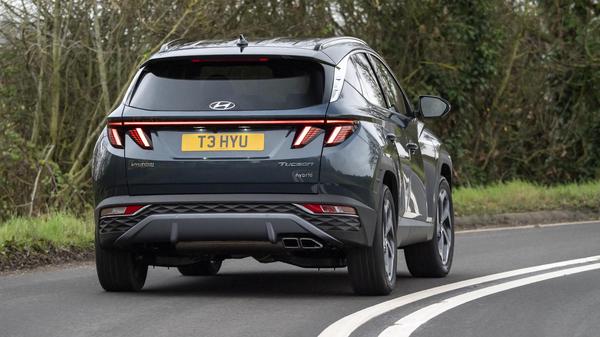 Power for a Hyundai Tucson
All models of the Tucson use a version of Hyundai's 1.6-litre turbocharged petrol engine with increasing amounts of
hybrid assistance
as you progress up the range. Gearboxes range from a six-speed manual (we'd advise against, given it's not great on emissions and means you miss out on some of the safety tech) through to a choice of automatic gearboxes depending on the powertrain. Most Tucsons are two-wheel drive, though there is an all-wheel drive version if you need the extra traction. We drove the 230 horsepower 'full' hybrid version, which offers a significant additional jolt of electrical assistance compared with the 150 horsepower of the non- and mild-hybrid models. Enough of a jolt to have the front wheels scrabbling for traction off the line on a wet road, even if you're relatively light on the throttle. Once under way it calms down and the gearbox is more refined than the system used by Toyota on the RAV4, the Tucson hybrid offering plenty of get up and go for all driving situations. The 265 horsepower promised for the plug-in hybrid version offers more power still, though equivalents like the Peugeot 3008 Hybrid4 and related
Vauxhall Grandland X Hybrid4
have more impressive stats. At the time of writing the rest of the plug-in's performance numbers are to be confirmed.