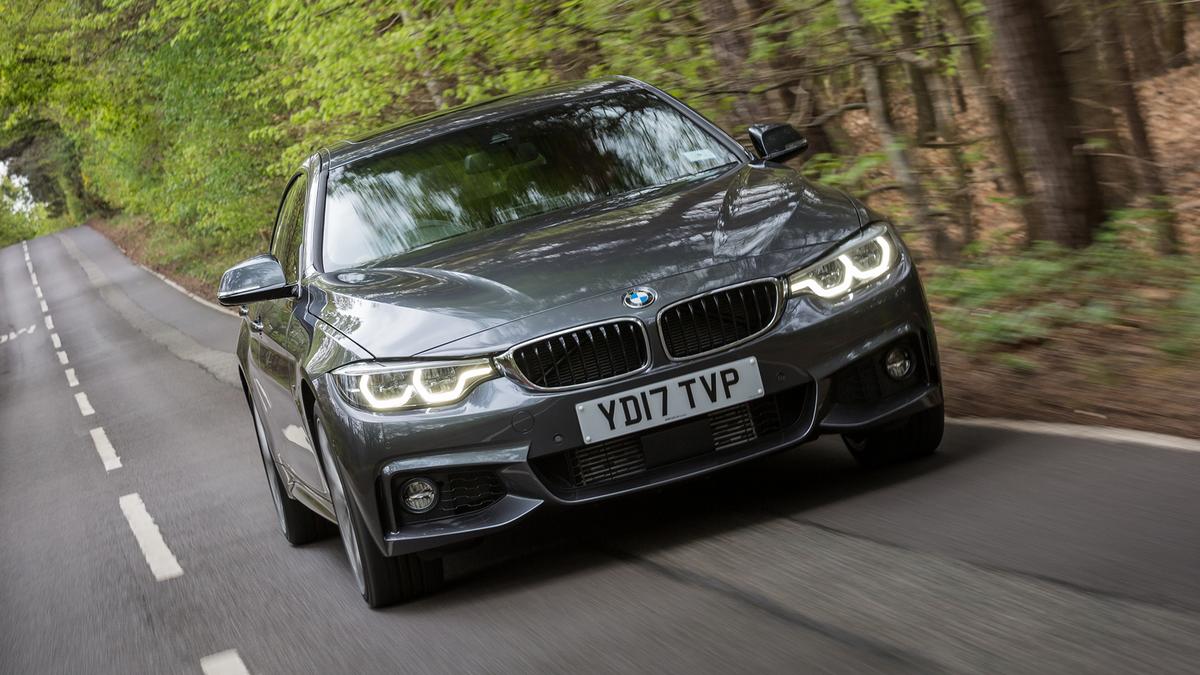 View gallery
Last updated: 29th November 2019
The Auto Trader expert verdict: ★★★★★

★★★★★
3.8
Combine the ingredients of the previous generation BMW 3 Series saloon and the 4 Series Coupe into one car and you get this – the 4 Series Gran Coupe. The combination of coupe lines, four-door accessibility and hatchback practicality are a curious blend that holds together in fine style, thanks to BMW's handling panache, a strong engine range in both petrol and diesel, four-wheel drive options and sleek looks. It doesn't have the tech of the latest 3 Series but, in its niche, it remains a strong player.
Reasons to buy
Like the coupe, just more practical

Great to drive

Hatchback rear end
Pick of the range
Best mix of sporty looks, useful performance and sensible running costs
Best avoided
Four-cylinder petrol is powerful but not the most refined
Blow the budget
Huge performance, decent efficiency and all-weather four-wheel drive in a stylish package
Running costs for a BMW 4 Series Gran Coupe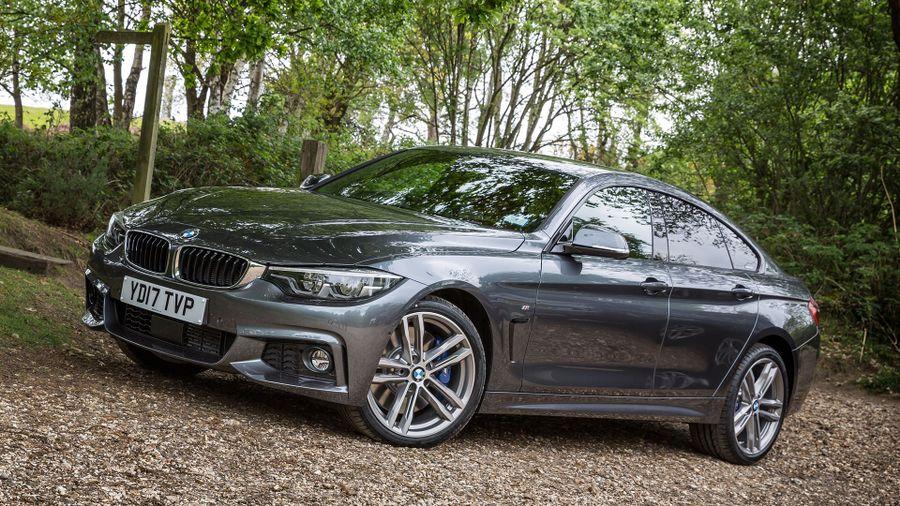 Taking the benchmark 420d version many buyers will favour, the BMW 4 Series Gran Coupe compares well with its nearest rival, the equivalent Audi A5 Sportback with the 2.0-litre diesel. The BMW is a little cheaper to buy for starters and although the Audi's official fuel consumption is a little better the 4 Series is better on CO2, which will be appealing to company drivers, especially those looking for something more stylish than the previous-generation 3 Series on which it is based.

Petrol engines and the four-wheel drive versions of the models that this is available for will cost you more to run but, for some, the beauty of the Gran Coupe is its sporty look and they'll be happy to pay the premium for the bigger engines. Pays your money, takes your choice.

While the four-door coupe market remains a narrow niche there are new players on the field that offer better value, the Arteon being one. True, the VW badge isn't as premium as BMW's. But the Arteon is a fresher product, trades on a similar blend of style and practicality, packs in a huge amount of kit for a chunk less money and is cheaper still to run.

Reliability of a BMW 4 Series Gran Coupe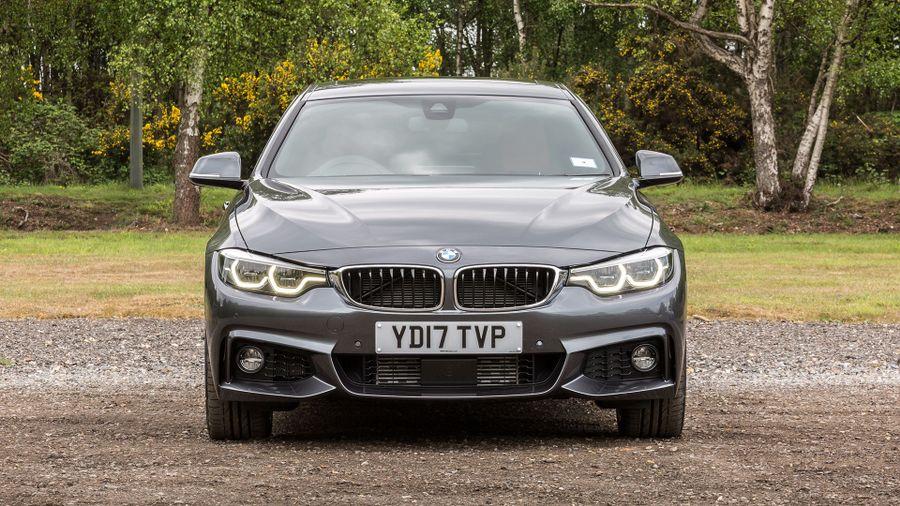 The quality and attention to detail with which the 4 Series is assembled should give you plenty of confidence in how well it'll last. If you scan our owner reviews of the pre-facelift Gran Coupe you'll find generally happy customers. However, you can find a slightly different picture if you look elsewhere: BMW currently languishes well down in the bottom half of Warranty Direct's manufacturer standings, for instance.

Safety for a BMW 4 Series Gran Coupe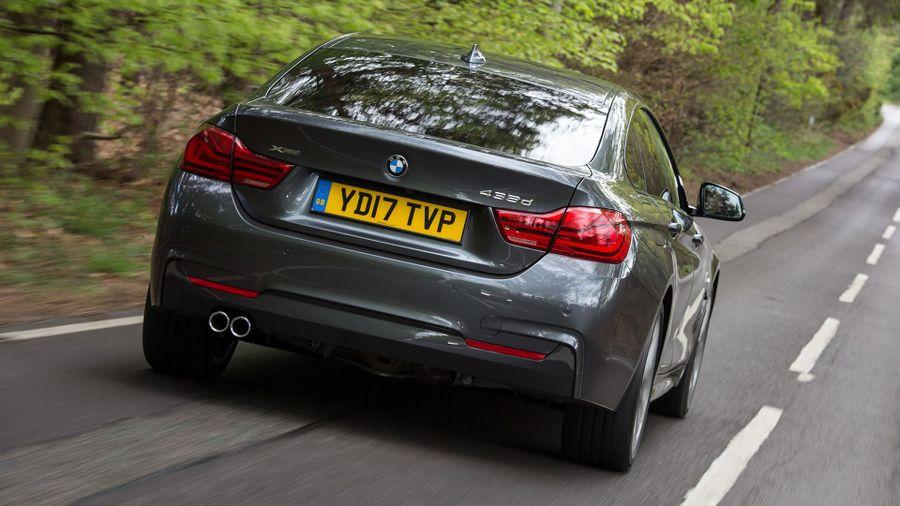 In terms of its standard specification, the Gran Coupe is identical to the 4 Series Coupe, so every model comes with a stability control system and six airbags, and there are many more safety measures available on the options list. Most of these are bundled into the various options bundles, branded Driving Assistant, Park Assist, Technology and Visibility. It's always been BMW's way to make you pay extra for kit but you can quickly add a chunk to the bottom line if you want all the extras and, even then, they're not as up to date as those available on the latest 3 Series.

Availability varies according to model but for those seeking extra confidence in wintry or slippery conditions some versions of the 4 Series Gran Coupe are available with four-wheel drive, branded xDrive in BMW's lexicon. Only the range-topping 435d gets it as standard.

How comfortable is the BMW 4 Series Gran Coupe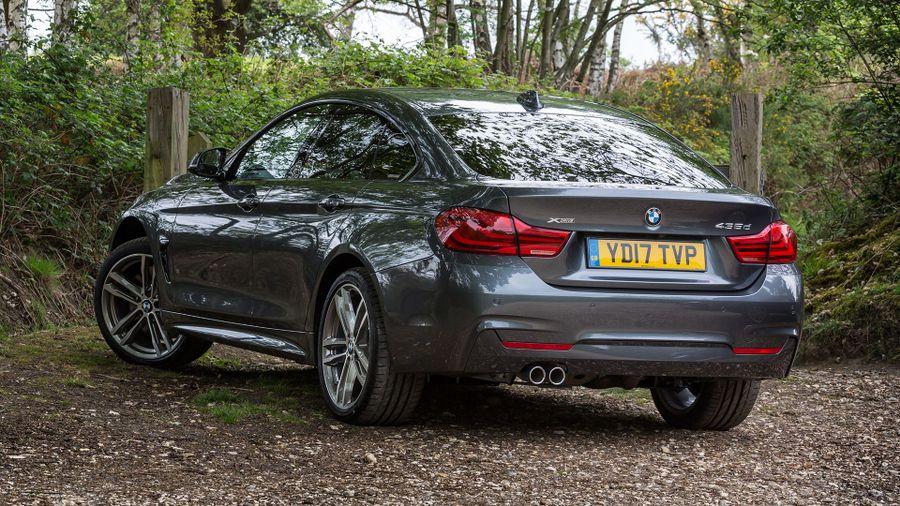 The Gran Coupe is certainly more practical than the 4 Series Coupe, but that doesn't mean it's a full-on family car. Even with the shrunken front doors, the rear doors are quite small, so passengers of six feet or more will find it a bit a bit of a squeeze getting in. Once they're there, they'll find space a little tight, too, especially if the front seat passengers have their seats pushed well back. The A5 Sportback has more space for rear-seat passengers, although neither of these two is really a five-seater, as the centre seat is narrow. However, the Gran Coupe's boot is the same size as its Audi rival's (and bigger than the 4 Series Coupe's), and easy to access because of the hatchback rear.

Every model in the 3 and 4 Series ranges is superb to drive, and the Gran Coupe is no exception. Why? Well, there's just something about the balance between ride and handling, and between comfort and control, that BMW does better than anyone else in this area of the market. Fun in the bends, but still quiet and comfortable on the motorway, the 4 Series Gran Coupe is a really enjoyable car to drive, no matter where and how you're driving it.

One word of caution would relate to choosing your priorities before opting for M Sport, given the stiffer suspension on this model may not be to all tastes. The same applies to the optional bigger wheels you may be tempted by to flesh out the looks for a sportier appearance. One answer – albeit at a cost – is to choose the adaptive suspension, offering the choice between softer and sportier settings according to the selected driver mode.

Features of the BMW 4 Series Gran Coupe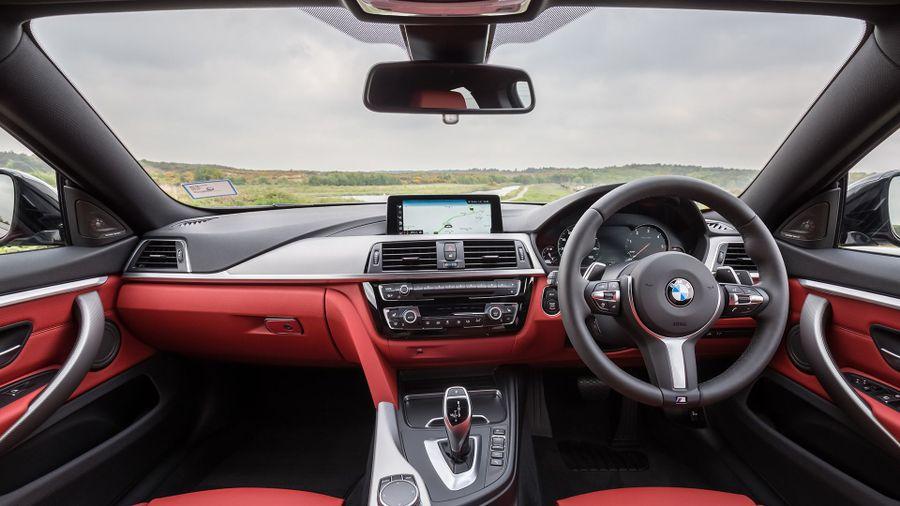 Every model comes with front and rear parking sensors, heated front, leather upholstery, dual-zone climate control, cruise control, sat-nav, Bluetooth, and a DAB radio as standard. Going from Sport to M Sport bags various aesthetic updates and branded trim, the 'Professional' infotainment system another welcome upgrade. Beyond that, there are plenty of options to tempt you, covering everything from the way the car looks, to its connectivity, technology and comfort.
Power for a BMW 4 Series Gran Coupe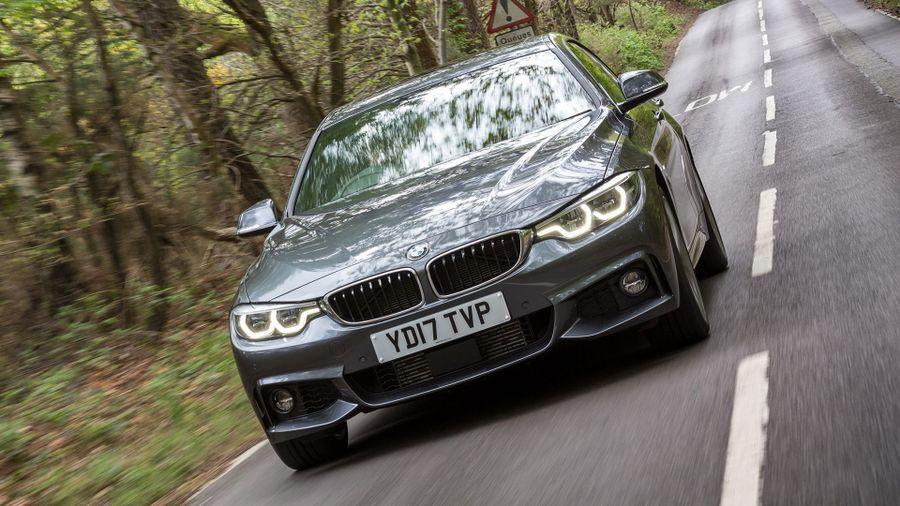 There's a wide range of engines in the Gran Coupe range but, so far, we've only driven the most powerful six-cylinder petrol in the 440i. Even by the standards of the 4 Series range – where no engine is a slouch – this is a very quick car. What impresses you most is not the outright speed it's capable of, more the apparent lack of effort involved. That's because the peak pulling power arrives at less than 1500rpm and hangs around all the way until 5000rpm, so whenever you put your foot down, the car responds really keenly, while the standard automatic gearbox has the very pleasant habit of almost always being in the right gear at the right time. That makes this a tremendously undemanding car to drive and reinforces our feeling that this is best treated as an easy-natured, but quick grand tourer.

Other engines in the range are familiar from various BMWs, experience showing the entry-level 420d diesel is plenty powerful enough for more relaxed driving and will be popular with those racking up big miles and keen to keep costs down.