The Auto Trader expert verdict: ★★★★★

★★★★★
4.5
Bentley obviously doesn't build slow cars, so when it adds the 'Speed' badge to the name you know you're in for something special. So it is with the new Continental GT Speed, the most powerful car Bentley has yet made but one just as capable on twisty roads as it is the flat-out ,long-distance road trips evoked by its name. Hugely expensive, exquisitely built and – yes – incredibly fast the GT Speed is a worthy hero car in the modern Bentley range. Click here to read about the rest of the range, including the convertible.
Reasons to buy
Excess all areas

Effortlessly powerful

Sumptuous to be in
Running costs for a Bentley Continental GT Speed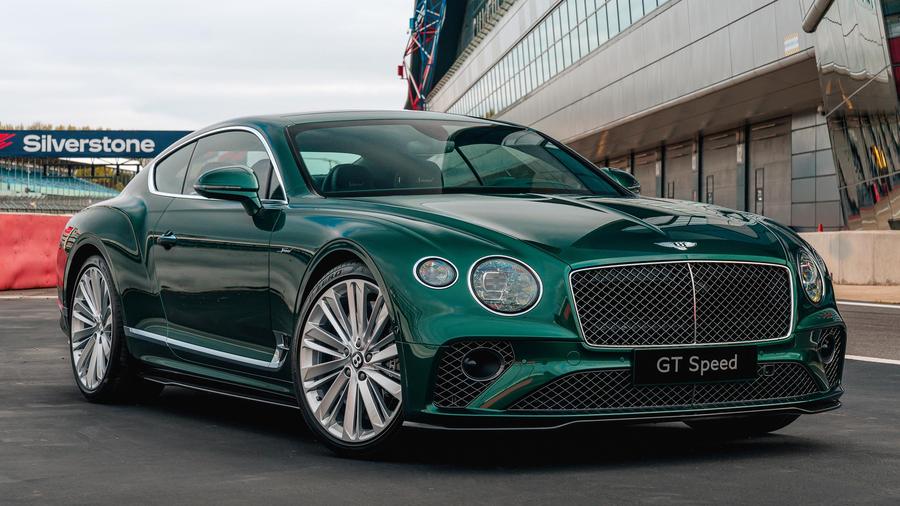 At the time of writing Bentley still hasn't announced a price for the Continental GT Speed but, as the saying goes, if you have to ask then you probably can't afford it. In the context of the Continental GT range it will rank with the likes of the Mulliner version, albeit with the emphasis on outright performance and handling rather than bespoke luxury. For that extra money you get more power, more technology under the skin (more on this shortly) and, perhaps just as importantly, the bragging rights of having the fastest, most powerful and meanest looking Bentley on the block. As for running costs it's best not to even ask, on the basis this is a 659 horsepower car powered by a 6.0-litre 12-cylinder engine. Tax, fuel costs, maintenance, insurance – all of it is going to cost a fortune. For those lucky enough to afford one that probably won't be a problem, though.
Reliability of a Bentley Continental GT Speed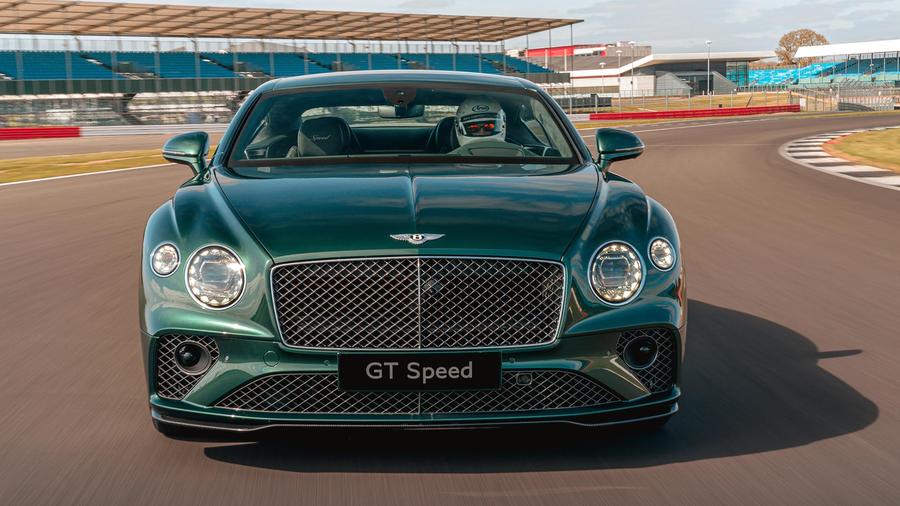 The Continental GT has, over various evolutions, been around for a long time now and many of the older ones have fallen out of the care of the official dealer network, which Bentley says is a reason for its unfavourable showings in reliability studies. As a new model this GT Speed will, for the immediate future, be covered by Bentley's standard three-year warranty so this shouldn't be a concern for anyone buying new, despite its incredible complexity. Most of the kit is also shared from within the Volkswagen group of which Bentley is a part, and well proven on the various Audis, Porsches and Lamborghinis that also use it.
Safety for a Bentley Continental GT Speed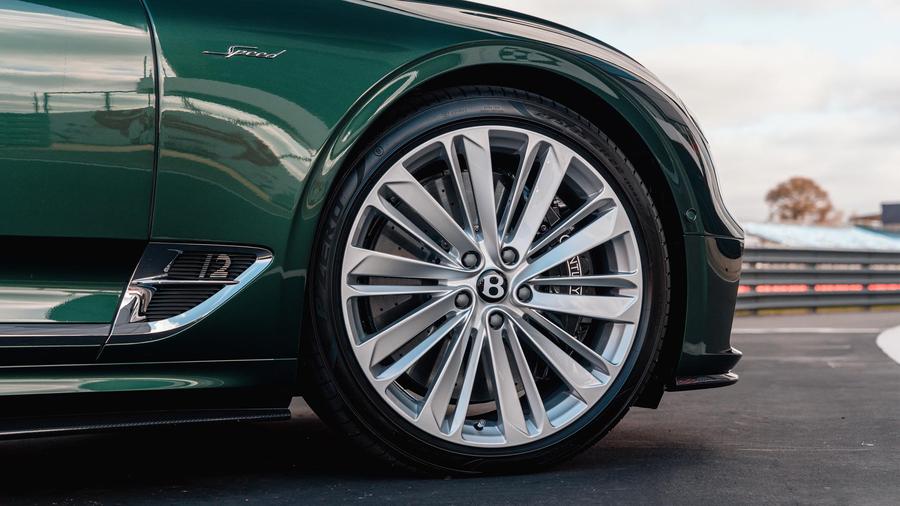 The GT Speed gets Bentley's 'City Specification' as standard, which includes a 'top view' camera, automated emergency braking and various warning systems to alert you to pedestrians or when reversing. At the time of writing Bentley hasn't confirmed if the 'Touring Specification' with features like lane-keeping assistance, active cruise control and night vision cameras will be included or an option as it is on other Continental GTs but when these things are standard on family hatchbacks and SUVs it should really be there on all versions. Setting that aside, Bentley is proud to talk about the Speed's unique 'charisma based' settings for the stability control system, which varies according to which driving mode you're in but is designed to let the car move around a little in its sportier settings to give you the feeling of being master of your own destiny. It will, of course, intervene if it reckons you're not as on the ball as you think you are. And the fact the GT Speed has the biggest brakes fitted to any production car is a reassurance in a machine as heavy and powerful as this.
How comfortable is the Bentley Continental GT Speed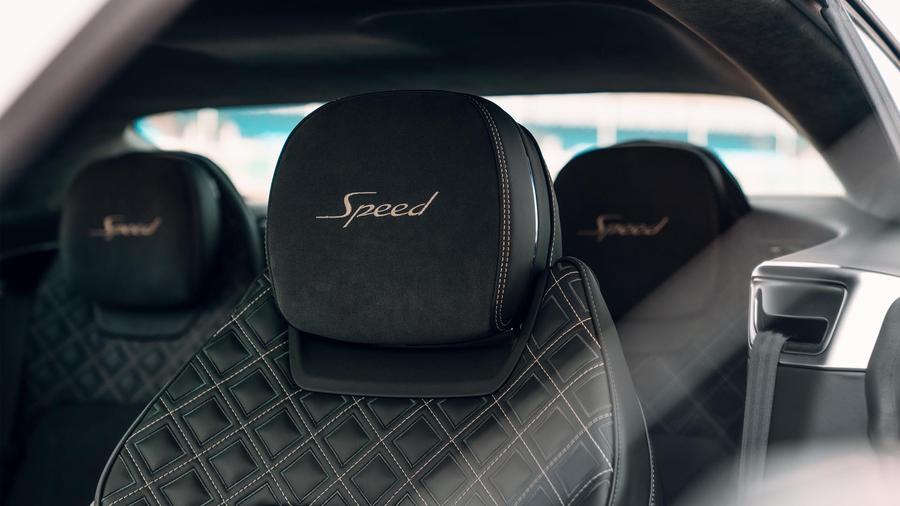 There simply aren't enough stars for a Bentley in this category! Speed may be this model's stated name and intention but this is no stripped out sports car, and everything has been done to make sure it lives up to this promise with the maximum of luxury and refinement. There is lots of technology in this car but the old-fashioned squish of the thick leather upholstery and the smells and textures in the cabin are all evocative of the brand's handbuilt credentials. A combination of leather and sporty feeling Alcantara is available in a bewildering array of colour options, diamond quilted for an air of luxury and refinement. Suffice to say, the only creak you might hear in this car is of the leather giving under your backside as you sink into the seats.

Under the skin the comfort is more driven by technology like adjustable air suspension and active anti-roll. The former can waft over any road surface like it's not there when you want to cruise, or tighten itself up for a greater feeling of control if you want a sportier drive, all with a twist of the mode dial. If you're in any doubt the 'Bentley' mode basically gives you the best of everything. Unique to the Speed, active anti-roll meanwhile keeps the car level through the corners no matter how hard you push, while four-wheel steering (also new for this model) reduces effort at the wheel whether you're parking or on a cross-country blast. Bentley's real trick with the Speed is to isolate the unpleasant noises and sensations – vibration, wind noise, potholes and the rest – while amplifying the satisfying ones that make driving a car of this power such fun. It's in these final few per cent of tuning and calibration – much of it done on twisty, bumpy British roads – where Bentley really shows its class.

Features of the Bentley Continental GT Speed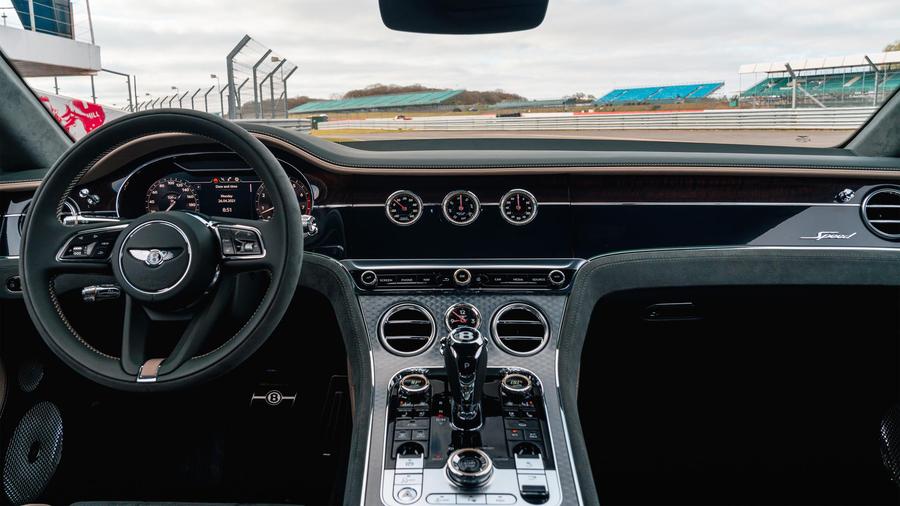 There are so many options when it comes to choosing a specification for your Bentley it's hard to know where to start – we counted 12 different choices of veneer, carbon fibre or aluminium interior trim options on the configurator before even going into the Mulliner range, and there's similar choice for upholstery, stitching and even carpet edging. On the outside the Speed is set apart from other Continentals by the dark grille, badges, unique 22-inch wheels and other trim details that give it a brooding, more assertive look. On the inside Bentley has contrived a clever mix of high technology and a more traditional style, appropriate to its heritage. Typical of this is the fact you can rotate the central 12.3-inch screen away to display three dials or – if you prefer – a plain panel of your chosen trim material for a more clean, old-school look. A cake and eat it solution for technophobes and technophiles alike.
Power for a Bentley Continental GT Speed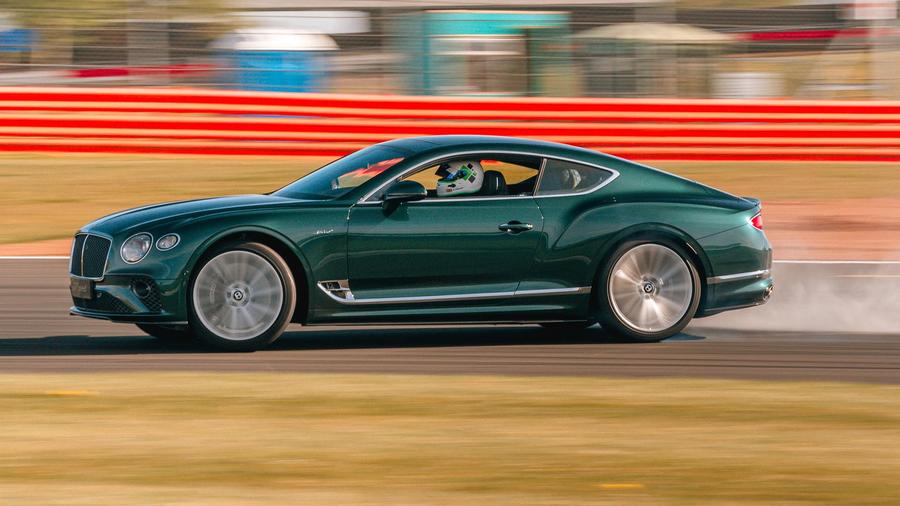 Another category where, if it were possible, we'd be awarding more than five stars on the basis the engine in the Continental GT Speed is – in every way – immense. This 12-cylinder powerhouse is unique to Bentley and sets it apart from its relations in the VW fold, the V8 in other models being shared with various other brands. That's one reason this engine commands such a premium. The other is the astonishing 659 horsepower and 900Nm of torque it delivers – enough to trouble even the faster EVs around without an electric motor in sight. To some that might make the GT Speed a bit of a dinosaur but there is charisma in the way this car delivers its performance that no battery-powered vehicle, no matter how fast, can match.

Putting it to the road is the sportiest powertrain yet featured on a Bentley, with adjustable all-wheel drive, an active differential that can help steer the car by adjusting the power output across the rear axle and rear-wheel steering that can make the car feel more agile or more stable according to what kind of driving you're doing. So far, we've only driven the Speed around Silverstone, where the new tech makes it handle like a car half its size and weight and there was space to let it off the leash and really appreciate the astonishing performance. We'll report back when we've driven it on the road but everything points to it being just as good in that environment.

Bentley is going electric in the not too distant future – if this is the last hurrah for its internal combustion powered models it's a fine salute!