News
Video: Mercedes-AMG C63 S E
F1 tech and an incredible 680 horsepower in a family estate car? Brace yourself for the new Mercedes-AMG C63 S E plug-in hybrid

Words by: Dan Trent
Published on 8 November 2022 | 0 min read
So, BMW has finally built
the M3 Touring
fans have been crying out for. That's cute, says arch-rival Mercedes-AMG, on the basis it's been building V8-powered C63 estates for years now.
But even AMG is facing pressures to downsize and, for this new C63 estate, the V8 is out and a new turbocharged four-cylinder engine is in. True, it's got 476 horsepower and is the
most powerful four-cylinder engine in the world.
But it's still some way down on grunt compared with that new M3 Touring. Has Mercedes lost it? Er, no. As Alexandra Legouix has been finding out.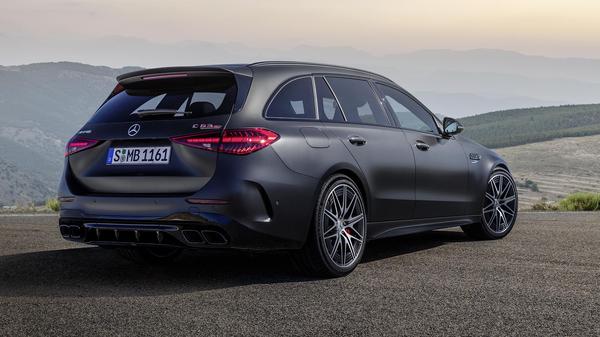 That's because Mercedes-AMG has been working with the F1 team to electrify this new C63 S E. Meaning the internal combustion engine (ICE) element is only half the story and, in combination with a
plug-in hybrid electric system
, the car has a total of 680 horsepower at its disposal. That's a whole
hot hatch's worth
more power than that M3 Touring.
There's an awful lot to take in here, so let Alexandra be your guide to how AMG has achieved this incredible feat of engineering and created a family estate with – literally – the heart of an F1 car. Like its
C43 little brother
it starts with that four-cylinder ICE up front, the C63's additional power coming from a turbocharger spun up to speed by an electric motor to eliminate the usual lag you get while the exhaust pressure builds. Just like an F1 car. Another two-speed electric motor on the rear axle works together with the petrol engine for that incredible combined power output, putting it to the road or track through all four wheels while a new rear-wheel steering system and host of driving modes help you keep it pointing in the right direction. Unless, of course, you choose to deliberately get it out of shape with the Drift Mode.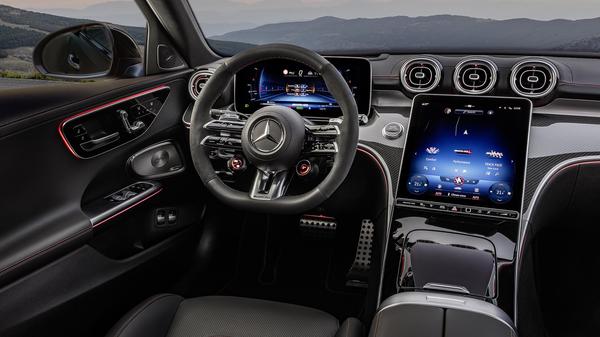 All very impressive, and all very AMG. But this C63 S E is also a plug-in hybrid, and able to purr about for short distances on electric power alone. It'll even do 40mpg – a figure owners of the previous V8-powered versions could only dream of.
This is only part of the story of AMG's incredible reinvention as a builder of high-performance hybrids. But we'll let Alexandra be your guide to the rest of the C63 S E, and talk you round some of its tech and unique styling features. Suffice to say, we can't wait to drive it and tell you what it's actually like to experience 0-62 in just 3.2 seconds in a practical family estate! If you liked this video don't forget to tell us in the comments, hit like and
then subscribe for tons more cool content just like this!