Best Of Electric cars with the best range 2021
Range anxiety holding you back from making the switch? Here are the EVs that will travel furthest on a full charge!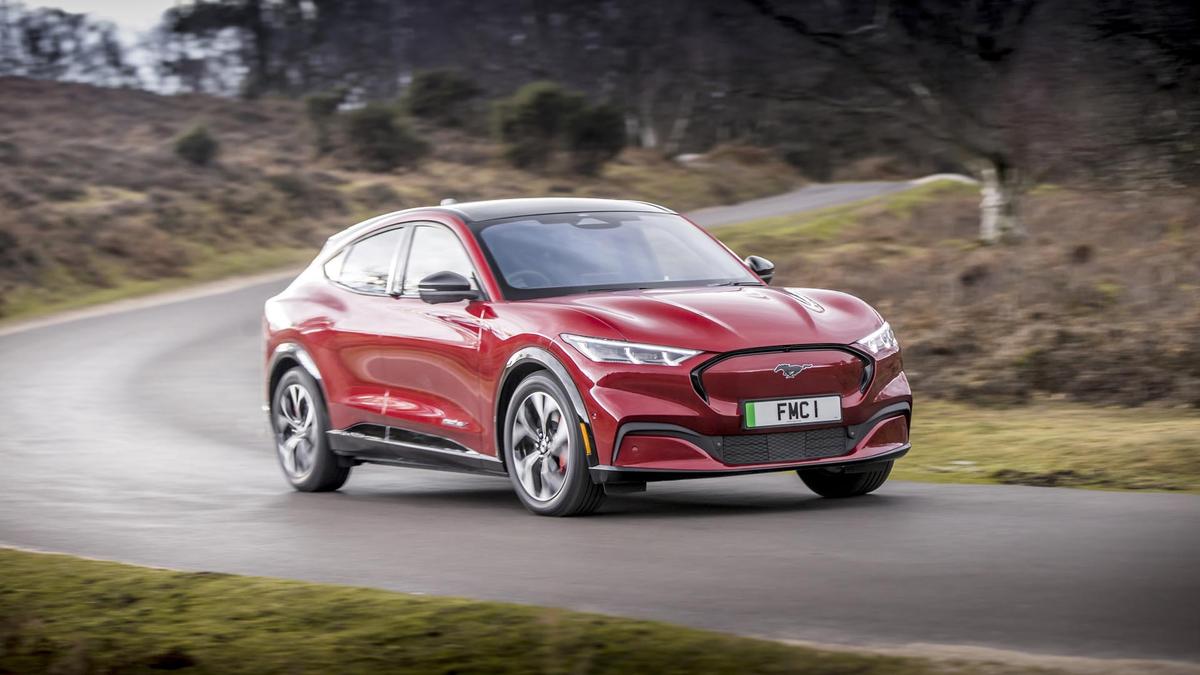 View gallery
There is a lot to take in when comparing the known quantities of the internal combustion cars with the new technology embodied by
electric cars
. Range anxiety and knowing exactly how far your EV can go on a charge are high on the list of concerns for those considering an electric car, with most manufacturers using
battery size
as a means of comparing models. But given what we're talking about here is the size of the 'fuel tank' – something rarely discussed with petrol or diesel cars – it's perhaps not always the best comparison.
Range may seem a more obvious stat to compare but even here there are variables to consider. Drive with a lead foot and you won't get as far as you would by driving more efficiently, but of course the same applies to internal combustion powered cars too. There are other considerations, like the fact batteries don't like extremes of cold or heat and range can be reduced by outside factors like ambient temperature and time of year.
The range comparisons we're using here use the independently verified 'combined'
WLTP test figure
manufacturers list in their brochures which, like similar ones for mpg, isn't always reflective of how things turn out in real life. But does at least give you a benchmark to compare, and an idea of which electric cars will go furthest
between charges
.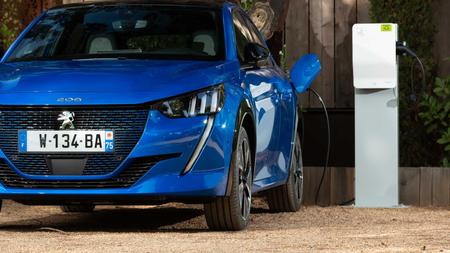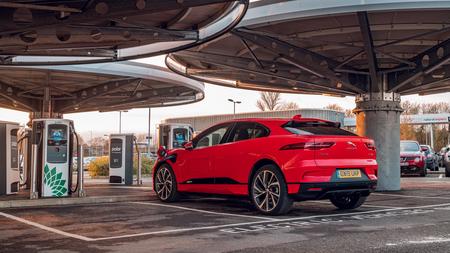 Porsche Taycan – 301 miles
On the face of it the
Taycan
has it all. It's got the unique Porsche style, that covetable badge and sporty handling that successfully reinvents all the brand stands for into the electrified age. All Taycans are also blisteringly fast, while the sophisticated onboard architecture means they can charge faster than pretty much any other electric car, assuming you can find a charging point capable of delivering the 270kW the battery can swallow. While the more powerful Turbo and Turbo S all-wheel drive models are the ones to choose if you like rearranging your internal organs every time you accelerate the smart buy might actually be the
'entry level'
(all things relative) version, which powers the rear wheels only but can be paired with the bigger Performance Battery Plus for a best-case range of 301 miles, a fraction more than the all-wheel drive 4S version with the same battery but a useful 44 miles more than the (admittedly much faster) Turbo S.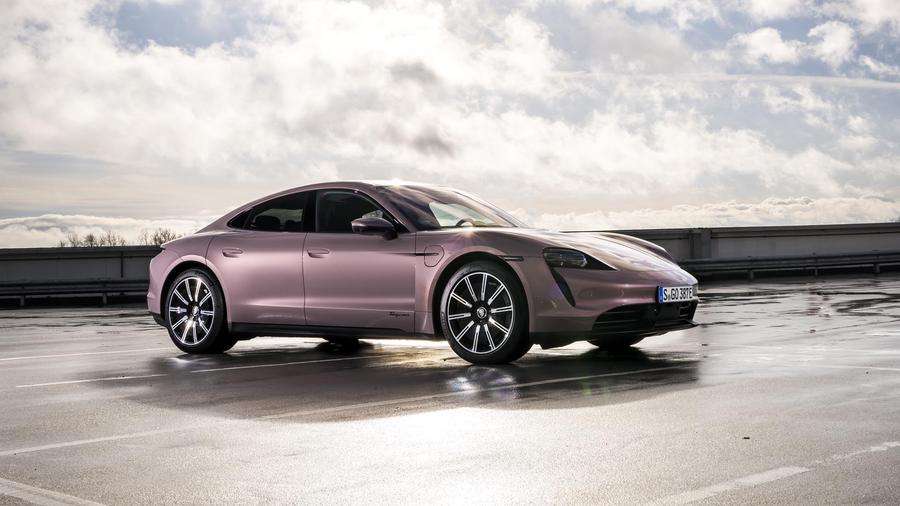 Hyundai Kona Electric – 300 miles
Credit to Hyundai for offering buyers the choice of
Kona Electric
to suit their needs and budget. If you know you're only going to be doing shorter, urban miles and are confident 189 miles is enough for your daily needs then you can save money by going for the 136 horsepower version with the smaller battery. But if your travels take you further afield there is also the option of a 204 horsepower version model with a 64kWh battery that can take you bang on 300 miles with a following wind. Just be aware if range is your priority with the Kona Electric the Premium is the one you want, the better-equipped Premium SE actually losing a little over 20 miles off that figure.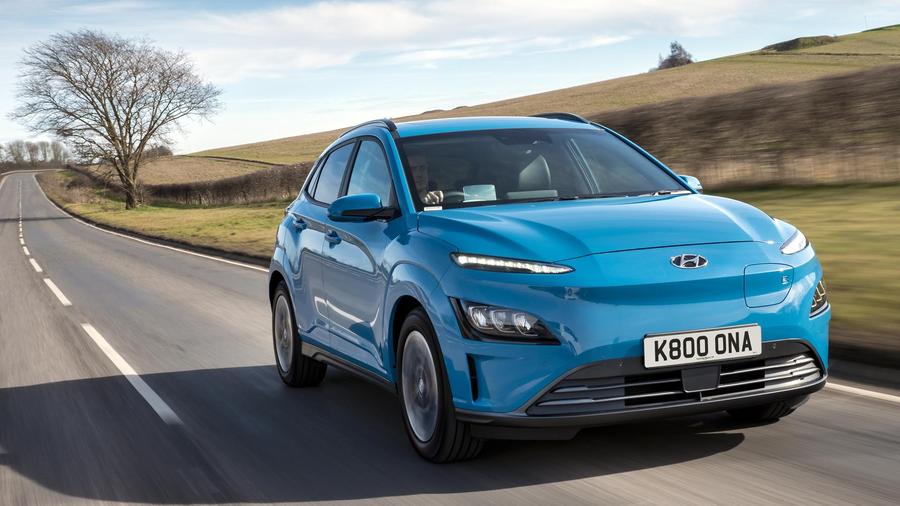 Tesla Model S – 412 miles (estimated)
We have to caveat that impressive 400-plus miles range listed by Tesla for its latest
Tesla Model S
with the fact that is – officially – an 'estimated' figure and not an independently verified WLTP test result. But given Tesla's experience in the field and its mastery of the technology all its products offer very impressive range. Indeed, the only vehicle it sells with a range of less than 300 miles is the Standard Plus version of the
Model 3
but even this will do 278 miles by WLTP figures and the other models are all over 300 miles. Combine that with Tesla's extensive Supercharger network and you can see why the brand makes it easy for those making the switch for the first time.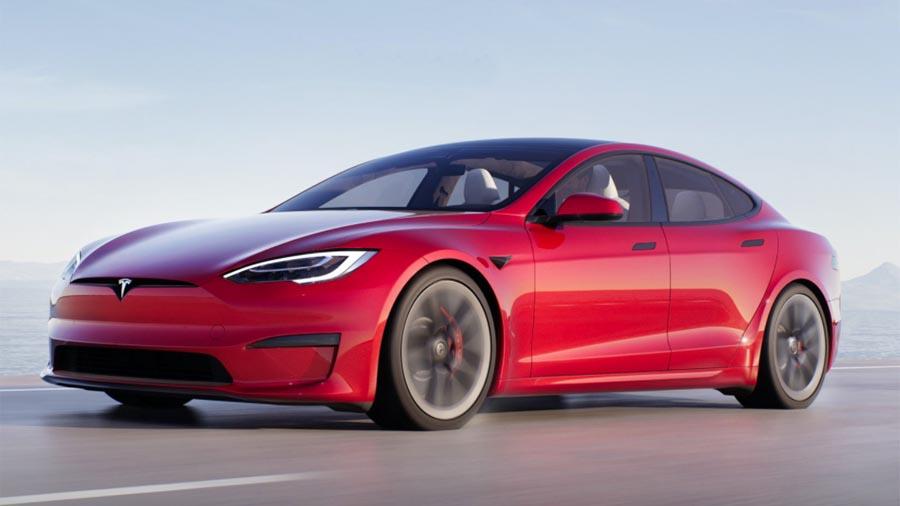 Kia Soul EV – 280 miles
Kia and Hyundai share electric technology and this pooled expertise and resource has seen an impressive rush of electric models from both brands of late. Stylish, usefully sized and with an official range of 280 miles, the
Kia Soul
Soul is an attractive package for drivers who need the reassurance of a bit more range than the average and confidence they can tackle a long-distance journey without fear of coming up short. Performance is also a lot more brisk than the 203 horsepower output suggests it might be and, with Kia's seven-year warranty, you're pretty much guaranteed hassle free electric motoring.
Peugeot e-208 – 217 miles
There are trendier looking small electric hatchbacks than the
Peugeot e-208
and the closely related
Vauxhall Corsa-e
but if you put function before form and don't need to make a statement with your EV they are both capable of over 200 miles and able to take you beyond city limits. Of the two the Peugeot edges it slightly on the official range, its official WLTP combined figure 217 miles on a full charge a slight gain over the 209 miles of the Corsa. We're fans of both cars, the excellent value, nippy dynamics and understated style all slipping seamlessly into any regular commute.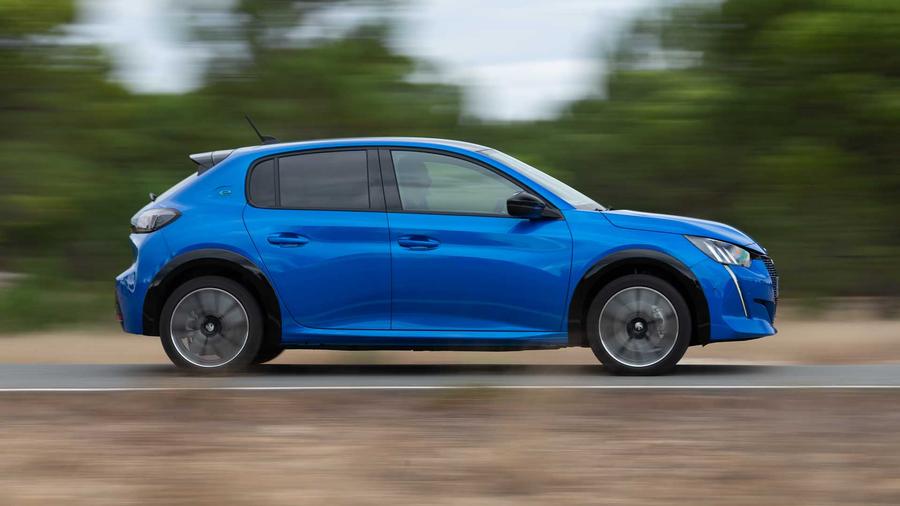 Volkswagen ID.3 Pro S – 340 miles
Where other carmakers have launched their new electric models with headline grabbing performance Volkswagen has taken a more conservative approach, at least when it comes to outright power. Not that
VW ID.3
is slow, more that the emphasis appears to be on range and usability with the platform under this car destined to be used in models across the VW, Seat, Audi and Skoda ranges. With the biggest of the three battery options the ID.3 Tour offers a genuinely useful 340 miles of total range on a charge, with performance better than the equivalent petrol and diesel Golf-sized models it effectively supersedes. Quietly futuristic looking with tons of room inside, it's pretty much all the EV you really need, and goes further on a charge than the more SUV-like
ID.4
with which it shares its foundations.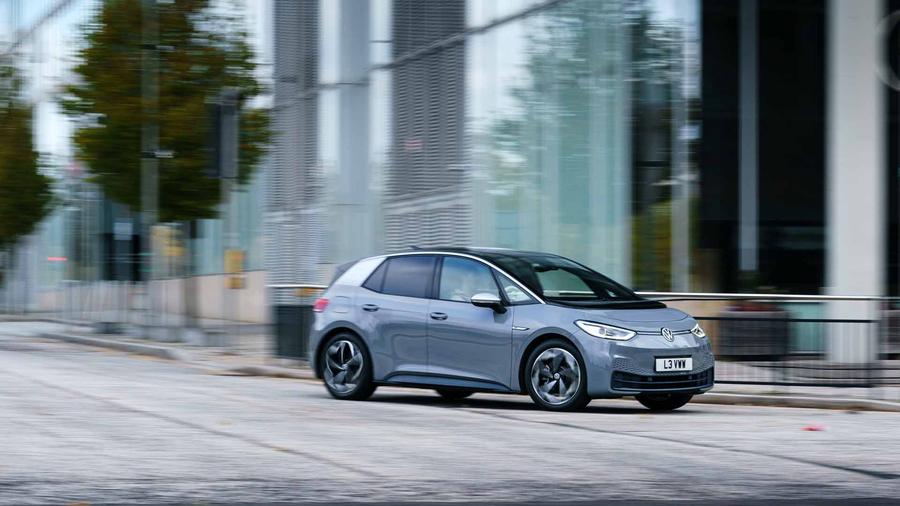 Ford Mustang Mach-E – 379 miles
The modular construction of electric powertrains means manufacturers can offer many variations on the same package to suit different needs and budgets. So it is with the
Mustang Mach-E
, which you can have in rear- or all-wheel drive and with the option of a 75kWh Standard Range battery or a 98kWh Extended Range one. Dual-motor all-wheel drive with the biggest battery gives you the best performance but if range is your number one concern you want to stick to the single-motor, rear-wheel drive version, which can cover a genuinely impressive 379 miles on a charge, or about 50 miles more than the all-wheel drive one. Range is a Mach-E selling point in all its versions, but this is the one you want for really going the distance.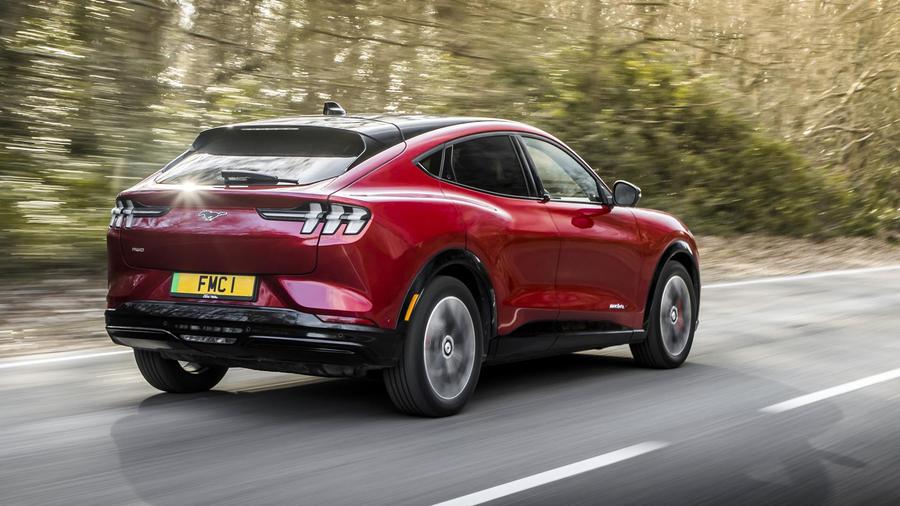 Nissan Leaf e+ - 239 miles
Life with a
Leaf
is so straightforward it may make you wonder why you took so long making the switch, at least if our experiences of
living with one
are anything to go by. Nissan's long experience in mass-market electric cars is one reason the Leaf is such an effective EV and, while it may not be the fanciest, it does exactly what it says on the tin. Like others, you can pick the version to suit your needs and budget and if you want the most affordable one and tend to do short journeys the standard version will do you just fine. But if you need a bit more range there's also the e+ version with its bigger 60kWh battery and nippy 217 horsepower motor. All you really need.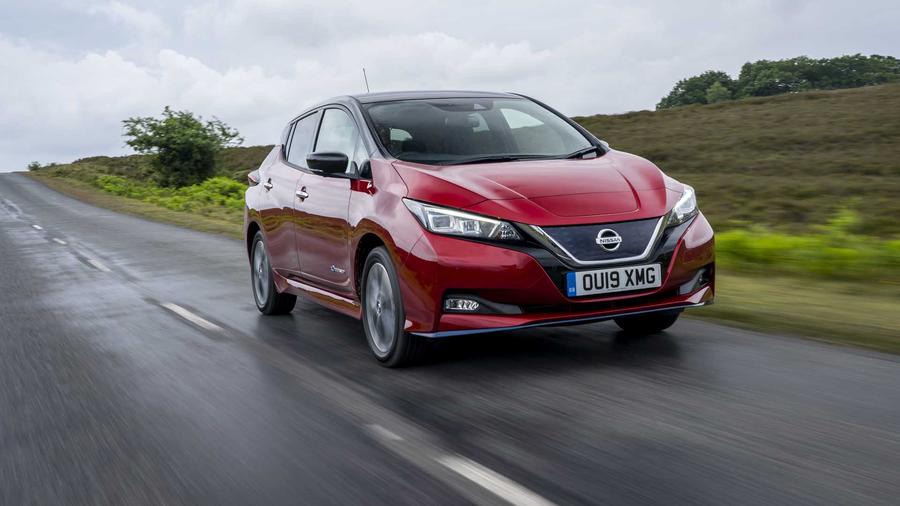 Audi E-Tron GT – 298 miles
You may have guessed by the looks but the
Audi E-Tron GT
shares much of its technology with the Porsche Taycan. No shame in that, given the Porsche is one of the best electric cars out there and, between them, the two brands know a thing or two about making fast, desirable vehicles. There is a faster version if that's what you want but the best for range is the E-Tron GT Quattro, which pretty much matches the base version of the Taycan with its range while offering more power for similar money. If you can find a powerful enough charger you can also replenish that battery faster than most other EVs and be on your way sooner.