News The Rory Reid Award 2020 – Audi S8
Find out why the Audi S8 is the 2020 winner of our inaugural Rory Reid Award and – according to him – possibly the best car in the world right now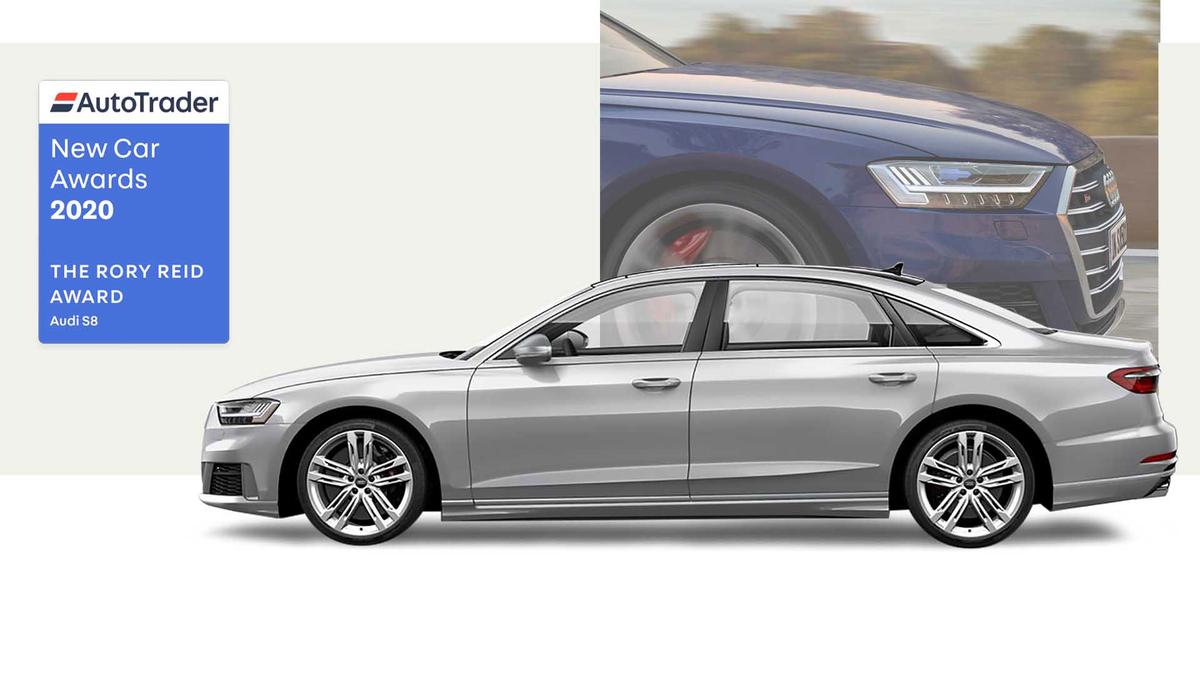 View gallery
A new category for 2020, The Rory Reid Award is … best introduced by Rory himself. "The boss told me to make one up, so I did!" he says.
So what counts as a winner? "It's basically the car I would want to live with every day," he explains. "The one with the fewest compromises, that provides the greatest number of thrills and ultimately covers all bases." Contenders in the running included the
Tesla Model 3
, the
Porsche Taycan
, the
Bentley Flying Spur
and the Audi RS6 that Rory
raced against an aeroplane
in one of his recent videos.
The winner is indeed an Audi. But not that one.
"I chose
the S8
because it's the Q car to end all Q cars," says Rory. "I love luxury, and it's as luxurious as you like. I love performance and this has the engine from a
Lamborghini Urus
. I need space for the family, and this has that in abundance. I also like technology, and this has a suspension system that lets you jump over speed bumps. When I did the
film on the S8
I asked, tongue firmly in cheek, if it was the best car in the world right now. And then I realised it might actually be this, because it's such a great all-rounder."
There you go. In Rory's words "the Rory Reid Award That The Geezer In Charge Asked Me To Create 2020 goes to... The Audi S8."
Interested in buying an Audi S8?