News
Most Fun Car to Drive Award 2021 – Mini Hatch
Find out why the Mini Hatch is the 2021 winner of our Most Fun Car to Drive Award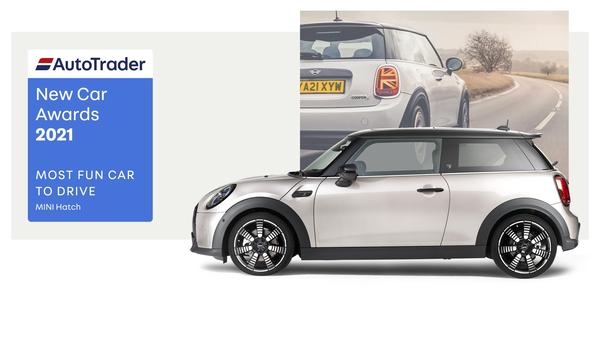 Words by: Auto Trader
Published on 28 May 2021 | 0 min read
Driving can be about more than just the A-to-B and a car that's fun to drive can make even the most boring journey that bit more enjoyable. How you define 'fun' is, of course, a bit of a challenge, given it means different things to different drivers and this year we had 19 cars in contention for this important award.
Honourable mentions here should go to finalists including the
Tesla Model 3
and
BMW 3 Series
but the clear winner is the Mini Hatch, in a fitting tribute to the 20th anniversary of the first 'modern Mini' leaving the production line in Oxford. The car has evolved through three generations since then and spawned a whole family of cars sharing the same cheeky sense of fun and trademark 'go-kart' handling feel, the three- and five-door hatch
recently updated
with sharper looks and improved onboard tech. Meanwhile, the
electric version
successfully translates all of the above into a zero emissions package with all the charm and nippy handling of its conventionally powered siblings. Owners like the fact the brand doesn't take itself too seriously. "Almost as good as the original Mini," says one owner. "Handles like a go-kart and has good fuel economy," says another, with "Fun to drive" cropping up time and time again as a positive attribute. Little wonder it's our Most Fun Car To Drive 2021!