News
Aston Martin unveils new DBS Superleggera
Latest British sports car manufacturer has a new flagship car to replace the Vanquish S. The DBS Superleggera has 725 horsepower from a huge V12 engine.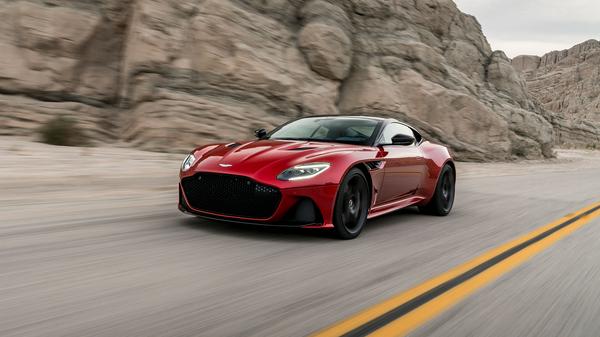 New 211mph flagship for Aston Martin's range
Huge twin-turbo, 5.2-litre V12 engine
Costs £225,000
Aston Martin
has revealed its new flagship
sports car
, called the DBS Superlegerra.
The new car replaces the Vanquish S at the forefront of Aston Martin's range of luxury, sporty GT cars, and it boasts some serious performance credentials. Power comes from a twin-turbocharged, 5.2-litre V12 engine producing 725 horsepower and 900 Nm of torque for the rear wheels, which gives it a top speed of 211mph and acceleration from 0-62mph in just 3.4 seconds. The gearbox is an eight-speed automatic, with paddle shifters behind the steering wheel. The looks come courtesy of Italian designers Carrozzeria Touring Superleggera, hence the Italian name in the car's title. Superleggera means "super-light" and reflects the DBS' lightweight construction from bonded aluminium.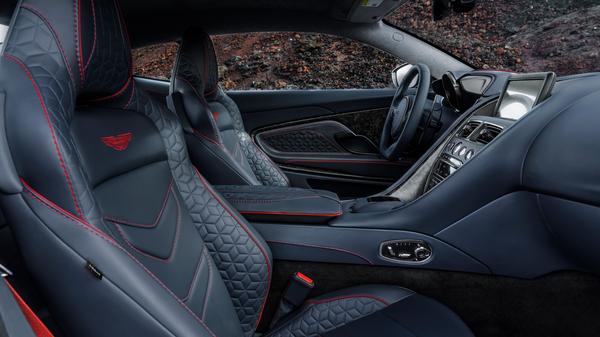 The bodywork has been designed for aerodynamic efficiency, and Aston claims the shape can generate up to 180kg of downforce to stick the car to the tarmac, without any extra drag.
Aston describes the DBS Superleggera as a "super GT", meaning that it mixes supercar performance with the ability to cover longer distances. As such, it has adaptive suspension that can be stiffened or relaxed for sporty or more comfortable driving, as well as niceties sat-nav, a wifi hotspot and a Bang & Olufsen sound system. The interior is clad in leather and Alcantara faux suede, and it'll seat four (although the rear seats are likely best kept for small children). The DBS name first appeared back in 1967, and was
revived from 2007 to 2012
, appearing in several James Bond films. Fancy one? You'll need to part with at least £225,000. Deliveries will begin later this year.