Expert Review
Fiat 500C Convertible (2020 - ) review
With a new mild hybrid engine the long-serving Fiat 500C has a little extra spring in its step and is a little – if not dramatically – more efficient than the models it replaces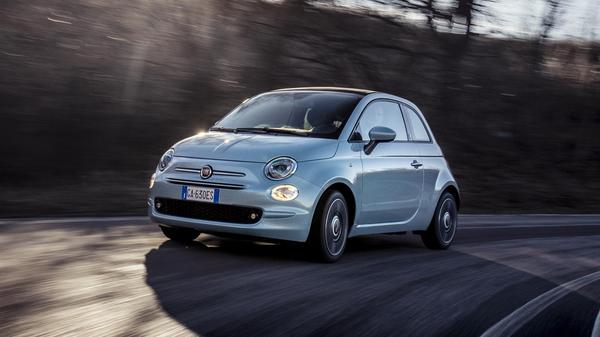 The Auto Trader expert verdict:
Available new from £16,375
Recently updated with a new 'mild' hybrid petrol engine, the Fiat 500C is taking its first small steps into an electrified future. Very small, given the new system is basically a fancier start-stop system intended to save a little fuel around town, though the new engine it's paired with is impressively smooth and refined. Dualogic automatic versions keep the old non-hybrid 1.2. Click here for our Expert Review of the brand-new, all-electric version of the Fiat 500.
Reasons to buy:
Cute, cheeky looks
Retro-styled interior
New mild hybrid engine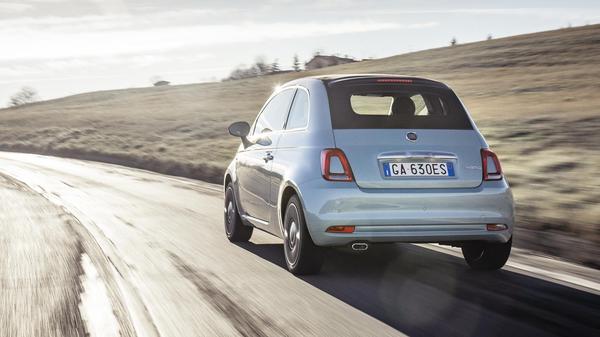 Running costs for a Fiat 500C
The Fiat 500 has been around for an age now so updating it with a new engine is a smart move to try and keep it fresh and relevant. Badging it as a
'mild hybrid'
may bring hope of big savings in fuel and other running costs too but don't be fooled, this is merely the official description for a stronger starter motor with increased scope for start-stop operation in city traffic and an engine-off 'coasting' function if you knock it out of gear. Every little helps and it's a lot cheaper for Fiat to engineer than a 'full' hybrid system like you'd get in a Prius or something like that, the 500C a chunk more expensive than the
regular hatch version
but still one of the cheapest ways to enjoy a bit of open-air motoring. It may not be a full soft-top like the
Mini Convertible
but it's much, much cheaper to buy and this sense of innocent, affordable fun plays perfectly with the 500C's attractive retro image. At the time of writing the hybrid is offered alongside remaining stock of the previous version, including those with the older 1.2-litre or TwinAir engines so these may be subject to offers and deals not available with the mild hybrid for now. There is now an all-electric Fiat 500 too, but this is based on an all-new car.
Click here
for our Expert Review.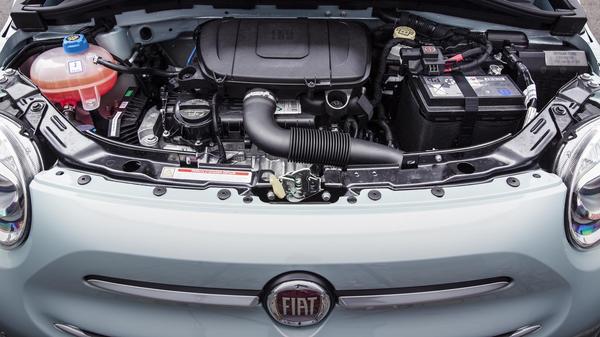 Reliability of a Fiat 500C
Fiat currently holds a solid mid-table position in the manufacturer rankings of Warranty Direct's Reliability Index, and as an individual model, the 500 fares pretty well, too. It's worth noting, though, that almost half the faults reported centre around axle and suspension problems. The car comes with a three-year/unlimited mileage warranty, which is competitive by class standards, although some hatchback rivals – like the
Hyundai i10
and
Kia Picanto
– are a lot more generous. As a convertible though the 500C occupies a smaller niche.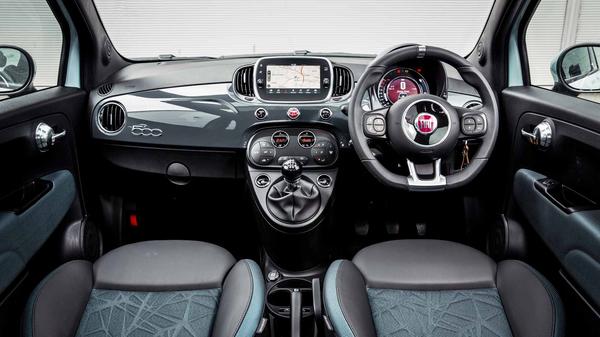 Safety for a Fiat 500C
Standard safety kit includes front, side and curtain airbags, plus another to protect the driver's knees. Stability control, hill start assist and tyre pressure monitoring are also standard. All but the most basic trim get fog lights, cruise control and parking sensors too. But, compared with more up to date alternatives, there's no escaping the Fiat 500 is showing its age and it lacks the autonomous emergency braking, blind spot warnings and other active safety features buyers now take for granted.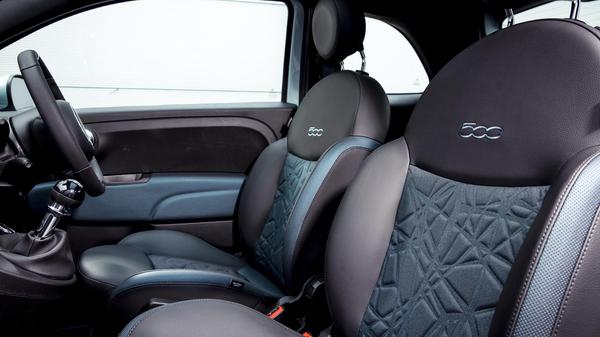 How comfortable is the Fiat 500C
True, the cobbled streets of Bologna where we tested the new 500C are pretty challenging for any car but, from previous experience, the ride has never been a strong point on any surface. Put simply it feels crude and hard work on the urban streets it should shine on, while lacking refinement beyond city limits. It's not helped by a driving position so high it feels like you're sitting on a bar stool, no reach adjustment in the wheel and seat cushions too short for longer-legged drivers. The steering is also unnaturally light while the hybrid system's regeneration means inconsistent braking that can be hard to judge. For all that it's still a fun car to zip around in, the character counting for a lot. Obviously, you can't expect a city car to have tons of space but, even by the standards of its class, the 500's cabin is pretty cramped. Some of the ergonomics are pretty bad too, the fact you can easily mistake the seat height adjuster for the handbrake just one example. Although it's not a full convertible in the conventional sense the fabric roof does block your rear view when it's folded back and the boot access is tighter than that of the regular hatch version. In summary the 500C still looks chic but there's no escaping the style comes before substance, both in the way it goes and how comfortable it is to be in.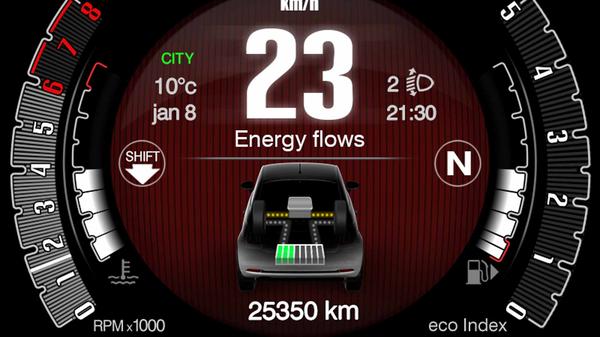 Features of the Fiat 500C
The 500 has been on sale for a long time now and Fiat is constantly tweaking the model line-up and offering new options and special editions to keep it fresh. Customisation of paint, interior trim, wheels and decals are a big part of the 500C offer too and there's a bewildering array of choice here. One consistent theme is that the most basic model in the range really is that, but you could argue that's true to the original 500's minimalist roots. Realistically though you're likely to want the air conditioning, DAB, Bluetooth, parking sensors and other modern conveniences you get as you move up the trim levels. A decent sized touchscreen is standard on all but the most basic model, some versions including navigation too but all featuring Apple CarPlay and Android Auto if you'd rather use phone-based apps instead.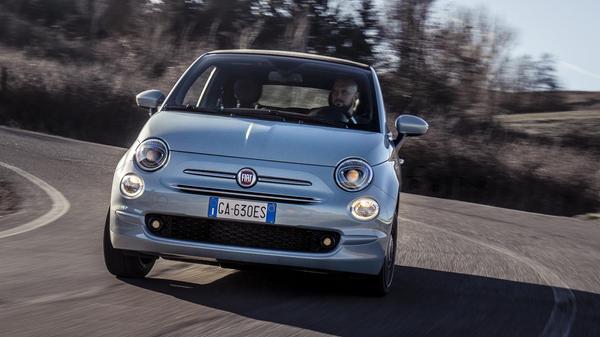 Power for a Fiat 500C
We were fans of the basic 1.2-litre this new hybrid model replaces and, for all the downsizing and fancy tech, the power output and performance are comparable, though there is a six-speed gearbox now to help you make the most of what power you have. For all the hybrid hype the 500 is fundamentally a regular petrol-powered city car with a few fuel-saving tricks, though the new engine is commendably smooth. You need to apply yourself if you're to fully realise the benefits of the hybrid system, however, the 'sailing' function only working if you shift out of gear and coast up to the lights in neutral. If you do that it'll cut the petrol engine below 20mph, only restarting it when you dip the clutch to select first and pull away. How many drivers will be bothered to go to the effort is open to question. You may still find versions of the 500 available with the previous model year engines, these comprising the non-hybrid 1.2-litre with 69 horsepower and the 85 horsepower version of Fiat's neat two-cylinder turbocharged TwinAir. The latter is distinctive and pulls better the 1.2 but isn't the smoothest or most refined engine in the world. Running costs for both are pretty similar, at least by official numbers. You can still get the 1.2 with the Dualogic automatic gearbox too, though this isn't the slickest system of its kind and it suffers on fuel consumption and emissions.