Expert Review
BMW X4 SUV (2018 - ) review
Read about the BMW X4, the sporty crossover combining SUV practicality with a dash of classic coupe style
The Auto Trader expert verdict:
BMW knows the X4's audience, and has delivered what they want. The X4 looks sharp, is sporty to drive (certainly on the optional adaptive suspension), and more practical than you might think from the coupe-like profile. Most engines are efficient and economical – especially the 20d diesel – without sacrificing punchy performance.
Reasons to buy:
Imposing styling
Fine ride and handling
Quick but fuel-efficient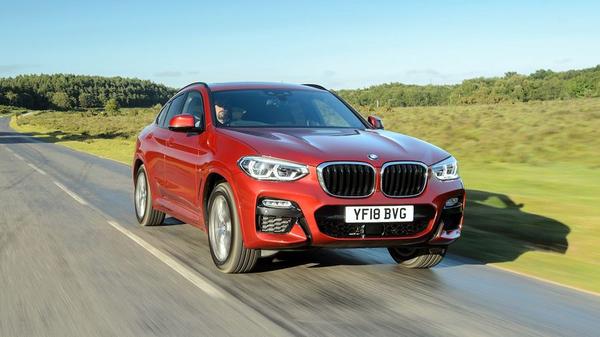 Running costs for a BMW X4
You
pay a premium
for the X4 over its close relative,
the X3
. That said, compare the X4 to its most obvious rival, the
GLC Coupe
, and the asking price is broadly similar depending on exactly which model you consider. Running costs promise to be reasonable by SUV standards, especially if you opt for the 20d. Its fuel economy and emissions figures better those of the equivalent Mercedes-Benz, so it will cost less to fuel and company car drivers will pay less tax. If you want more performance, the 30d still has reasonable running costs. However, the top-of-the-range M Sport models will cost a lot more to fuel. Resale values should be strong.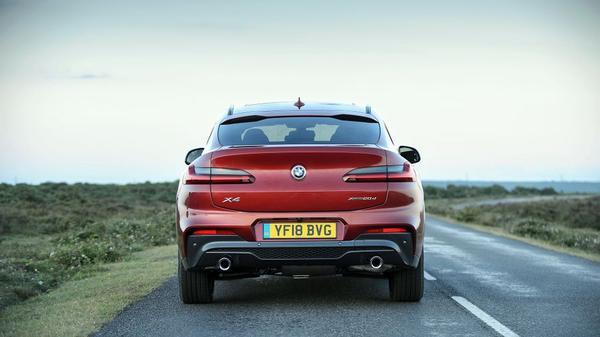 Reliability of a BMW X4
Warranty Direct, which publishes a Reliability Index to show which cars are most reliable and how much they cost to put right, doesn't have enough data to rate the first- or second-generation BMW X4. However, older versions of the X3 are rated as poor. The second-generation X4 has more in common with the third-generation X3, so it's certainly possible that the new X4 could be more durable. Warranty Direct's data puts BMW in the lower half of the manufacturer rankings, slightly below Mercedes-Benz in its league table of manufacturers, but ahead of Audi. However, JD Power's 2018 Vehicle Dependability Study, which looks at more recent models, has BMW last of all the manufacturers, which is worrying. Should anything go wrong, BMW's three-year/unlimited mileage warranty is broadly in line with the cover offered by most rivals.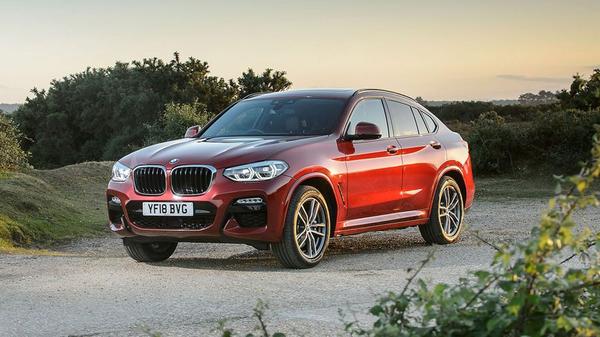 Safety for a BMW X4
Although the X4 hasn't been crash tested by Euro NCAP, the closely related X3 has. It scored the maximum five stars when tested in 2017, and there's no reason to think the X4 would perform differently. It is worth noting that many of the most interesting driver aids and
safety
systems are optional rather than standard. These include systems that warn of passing traffic or pedestrians walking behind the car, and clever tech which will actually steer you back into the centre of the lane if you start to drift out without indicating. You can also opt for a head-up display which projects information (such as the car's current speed) directly into the driver's line of sight. You'll need deep pockets to afford all this, though.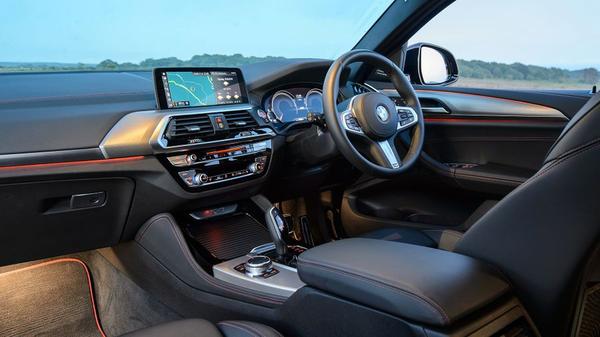 How comfortable is the BMW X4
Tick the option box for adaptive suspension and you get a very well-rounded car that changes personality as you cycle through the different modes. However, we haven't yet been able to drive an X4 with standard suspension to compare. Whatever adaptive setting is chosen there's a firm edge to the ride, so we'd be inclined to leave the car in 'comfort' mode most of the time. The X4's steering is responsive, although it can't match a
Porsche Macan's
for feel and feedback. It's harder to spot differences between the X3 and the X4 on the inside, but that's no bad thing as the X3's cabin is very well put together. There's an upmarket feel to everything you see or touch, and the major systems are all straightforward to control. The sports seats in the M Sport models we have driven are supportive when cornering without feeling too narrow, and we found it easy to find a comfortable driving position. However, it seems mean lumbar adjustment is optional rather than standard. In terms of practicality the compromises in choosing the X4 over a more conventional SUV aren't as great as you might think. It's plenty spacious up front and there's enough legroom in the back for even taller passengers. The coupe-like profile means restricted headroom though and, effectively, the rear is only comfortable for two, making the X4 a four-seater.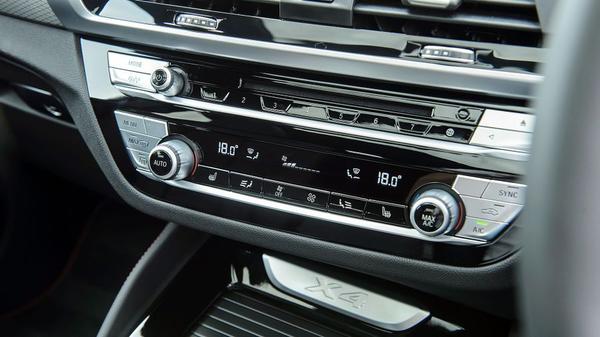 Features of the BMW X4
The range starts with Sport trim, and it's reasonably well equipped as standard. You get 18-inch alloy wheels, automatic air-conditioning (with separate controls for the driver, front passenger, and rear passengers), a digital radio, Bluetooth connectivity (including music streaming), satellite-navigation and a wide range of connected services. M Sport spec has a more aggressive look, which will be enough to sell it to many buyers. The alloy wheels are an inch bigger, the satellite-navigation system is uprated with a larger touch-screen, and there are sports seats, a bigger fuel tank and a partly digital cockpit display. M Sport X shares most of the same upgrades as M Sport, but also gets a panoramic sunroof. Its key selling point is really the way it looks, with grey design elements for a more off-roader style vibe.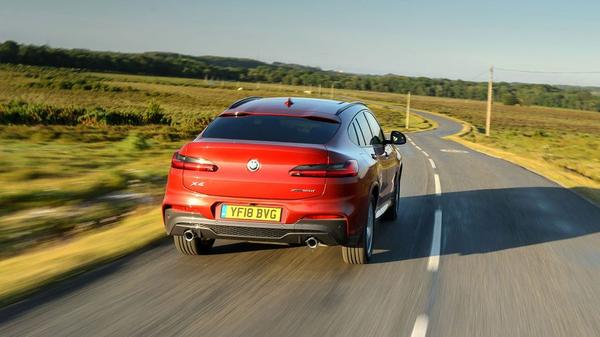 Power for a BMW X4
Buyers have the choice of three
diesels
and one petrol model. The 20d may be the entry point to the range, but it shifts along at a healthy pace. For our money, this model strikes the best balance between performance and economy, but if you do want more poke for decisive overtaking, consider the 30d. It has much more power, but bear in mind that it isn't as economical as the 20d and emits more carbon dioxide (CO2). That leaves the two M-badged high-performance models, the M40i petrol and the M40d diesel. We've tried the diesel, and it's very strong, with 326 horsepower and a 0-62mph time of 4.9 seconds. All cars come with
four-wheel drive
to better put power to the road in all weathers.