Expert Review
BMW X2 SUV (2017 - ) review
Read about the BMW X2, the sporty crossover that straddles the line between SUVs and hot hatches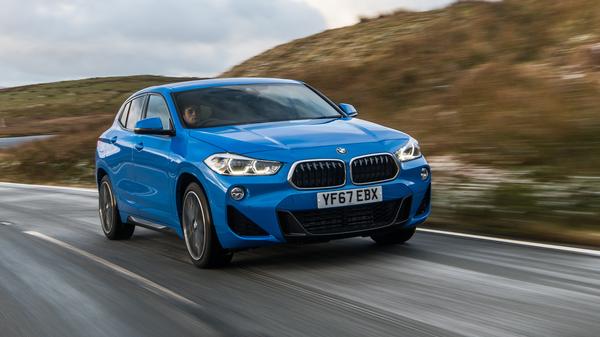 The Auto Trader expert verdict:
Available new from £33,540
Adapting a format honed further up the BMW range, the X2 is a lower-slung and sportier partner to the more conventionally upright X1. While there is considerable crossover in many of the engines and trim options the X2 also offers a decisively more sporting twist on the formula with the hot-hatch chasing M35i version. If you're willing to trade a little of the X1's practicality for a tad more sportiness and style this is the premium crossover you're looking for.
Reasons to buy:
Stylish and desirable
Expensive-feeling interior
Good luxury and safety kit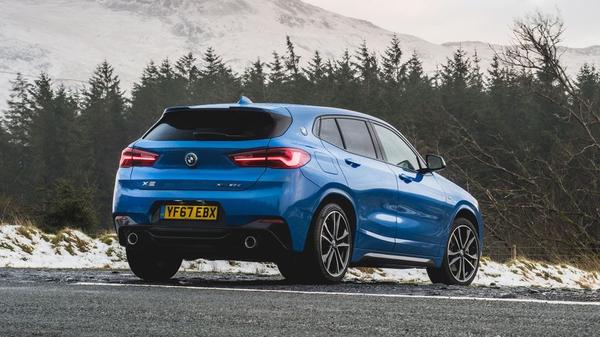 Running costs for a BMW X2
The X2 is expensive for what is a fairly small car, but the same goes for pretty much all its small prestige SUV and crossover competitors. When you compare prices with rivals like the
Audi Q3
,
Mercedes GLA
and
Jaguar E-Pace
it's on a par, though running costs may well be more attractive with most X2s doing better than their pound-for-pound equivalents on fuel economy and CO2 emissions. Resale values will also be as strong as anything else in the class, too, thanks to the X2's desirable badge and slinky styling, and that will help reduce what it'll cost you to own the car long-term.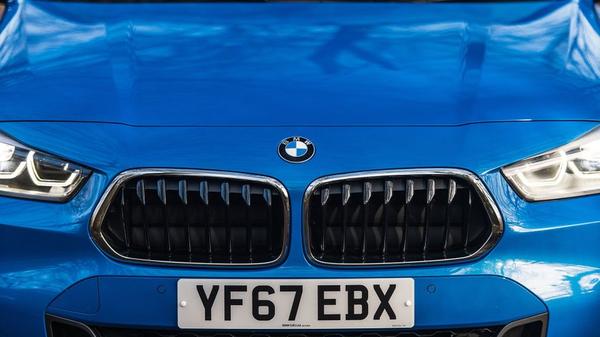 Reliability of a BMW X2
The X2, along with
X1
the it shares its foundations with, is too new for any meaningful reliability data to be available, so it's tough to predict how dependable it'll be mechanically. Look at the Warranty Direct Reliability Index, however, and you'll find that BMW sits in a disappointingly lowly position in the study's manufacturer rankings. That said, both of BMW's prestige German rivals – Audi and Mercedes – sit just as close to the bottom of the table. The three-year/60,000-mile warranty is the same as you get on both the rivals mentioned, and although it's par for the course, it's no great shakes, either.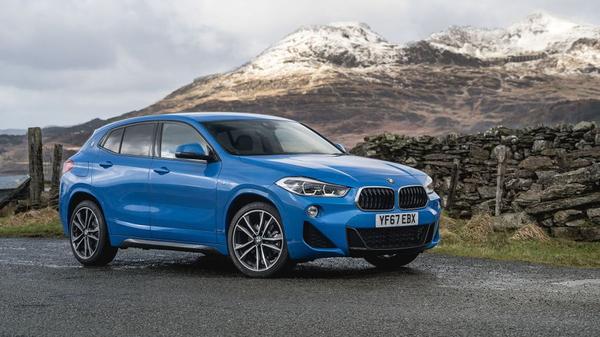 Safety for a BMW X2
All versions of the X2 get the same amount of standard safety kit, and happily, there's absolutely stacks of it. Six airbags help protect you in the event of a smash and all the usual electronic traction and stability aids are present and correct, as is automatic emergency braking, which will warn you of an impending collision at low speed and slam the brakes on automatically if you don't respond. If you're prepared to delve into the options list, you can also specify a system that'll effectively drive the car for you in traffic jams. Depending on the engine you choose, you also have the option of front- or four-wheel drive, and having only driven an all-wheeler so far, we can confirm it delivers plenty of grip and traction.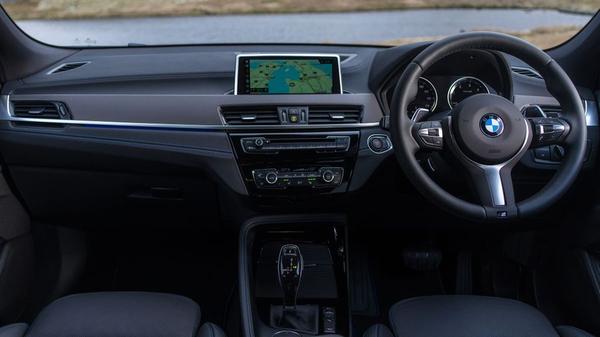 How comfortable is the BMW X2
The X2 is intended to be a more agile and dynamic experience than the X1, and it's available with three different suspension settings of increasing sportiness. Beyond the standard set-up M Sport spec gets a lower, stiffer setting while an adaptive system with two driving modes is optional. So far, we've only driven cars with the adaptive suspension, and we were pretty impressed. Left in Comfort mode, it does a good job of smoothing out craggy surfaces and absorbing potholes, while also keeping vertical body movements firmly in check. You feel rather more of the road surface beneath you in Sport but it's still comfortable. Inside, the X2 is roughly the same size as the X1 on which it's based, but it is a fraction shorter and lower. Despite that, there's still plenty of room inside for four adults, with bags of space up front and plenty of headroom and legroom in the rear. You'll also like the vast range of adjustment offered by the driver's seat and steering wheel but you might not be such a fan of the X2's visibility. The thick windscreen pillars can block your forward view at angled junctions, and the tiny rear window, flanked by seriously wide rear window pillars, causes huge blind spots at the rear quarters of the car. The boot is a very decent size by class standards at 470 litres, and the space is a useful square shape. There's a sizeable boot lip you'll have to muscle heavy items over, though.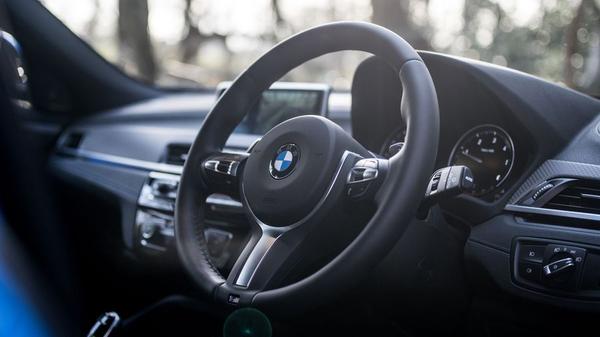 Features of the BMW X2
The entry-level version of the X2 – the SE – gets most of the kit buyers will want as standard, including cruise control, automatic air-conditioning, rear parking sensors, automatic lights and wipers, a powered tailgate, four powered windows, and an infotainment system combining sat-nav, DAB radio, Bluetooth and various connected services. Sport trim adds ambient cabin lighting and LED exterior lighting, along with various styling upgrades, while M Sport cars get even more styling upgrades, along with heated front seats and a sports suspension. This is the version most buyers will opt for, but on a kit-versus-cost basis, we can't see much point in looking past SE. M Sport X gives you yet more styling upgrades, but the only luxury kit it adds is leather upholstery.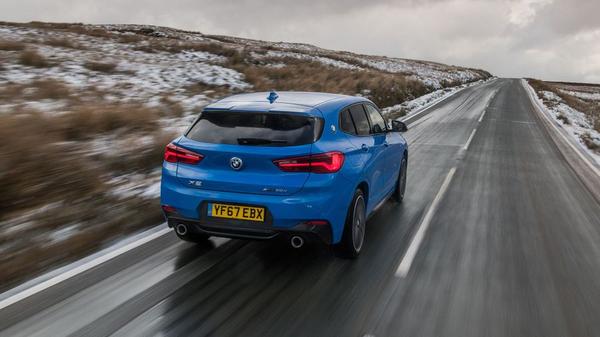 Power for a BMW X2
There's considerable overlap between the X1 and X2 ranges, petrol options kicking off with the front-wheel drive 18i and extending to the more powerful 20i, which is also available in all-wheel drive. It's a similar story with the 18d and 20d diesels, which are based around the same engine offered in two states of tune and more options for the latter. For its combination of mid-range flexibility, fuel economy and official figures the 20d is, for most drivers, the ideal all-rounder. Where the two models diverge is in the upper reaches. While you can get the X1 as a plug-in hybrid the X2 takes a decisively sportier path into hot-hatch territory with the decisively faster M35i. With a mighty 306 horsepower, all-wheel drive and a dedicated set-up for everything from brakes to suspension this version embodies the sporting intent of the X2 and establishes its standalone character in BMW's SUV and crossover range.