News
Nissan Ariya video preview 2021
Check out the all-new Nissan Ariya – an all-electric crossover designed for modern family life.
After producing a string of game-changers like the market-defining
Nissan Leaf
, the
GT-R
, and the father of all crossovers:
the Nissan Qashqai
, Nissan has announced the new Nissan Ariya.
An all-electric crossover, the Ariya is another potentially revolutionary vehicle that's here to challenge some of the big names in the market like the Mustang Mach-E and forthcoming Tesla Model Y. It has a sleek, minimalist design, offers strong performance and has a clever, spacious interior – but is this enough to stand out in a crowded market? Watch our video to get a sneak peek at the Nissan Ariya and find out.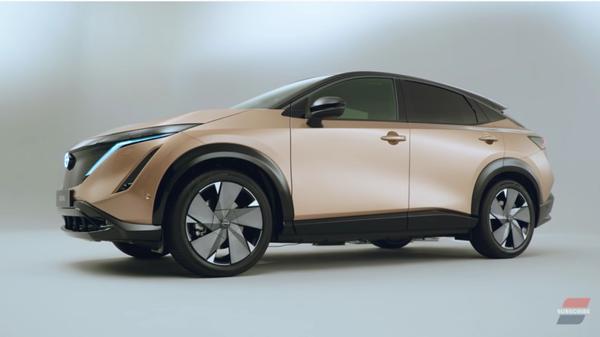 Nissan Ariya performance
The Nissan Ariya will be available in five different guises, including two-wheel drive and all-wheel drive versions, and various battery pack sizes.
The top model will have an 87 kWh battery pack, which should be enough to cover a range of 248 miles. It will use a pair of electric motors generating 388hp and a whopping 600Nm of torque – enough for a 0-62mph time of 5.1 seconds and a top speed of 200kph.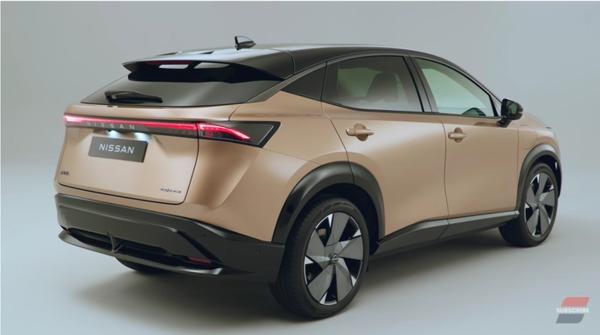 Nissan Ariya design
Nissan's design department has absolutely nailed the Ariya's look. The car looks ultramodern, with particular highlights including a front 'shield' (in lieu of a grille) covered in a Japanese-inspired
kumiko
pattern, used to good effect.
Nissan plans on extending using elements of the Ariya's design in the rest of its range, including on the new
Qashqai
and X-Trail.