News
Porsche reveals new 911 GT3
Latest twist on the Porsche 911 is built for the track as well as the road – let Rory talk you through all the details!
Sure as night follows day when Porsche launches
a new 911 generation
it goes with the regular Carrera versions first, before expanding the range to include warp-speed Turbo models and – now – the track-ready GT3. All of them are fast. It's just a question of how you want your adrenaline hit delivered.
All 911s follow the same basic format of a six-cylinder engine in the back, just as it's always been. In Carrera, Cabriolet and Targa models this is a 3.0-litre turbo with rear- or all-wheel drive according to which one you go for. Power increases as you go up the range, the big leap coming with the Turbo and
650 horsepower Turbo S
. These are all-wheel drive, packed with tech and typically the fastest and most expensive models in the range. For the uninitiated the fuss about the GT3 might seem a bit odd in comparison, given it has a non-turbo engine with 'only' 510 horsepower, is rear-wheel drive and isn't as fast against the clock as the Turbo.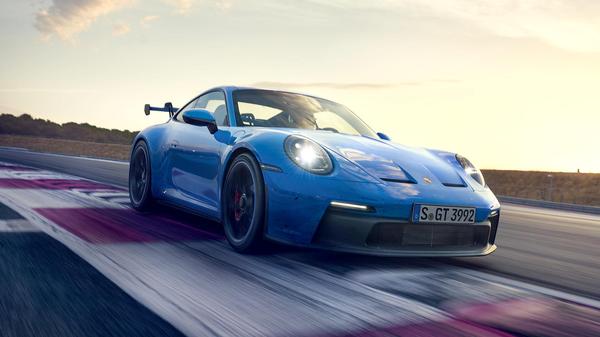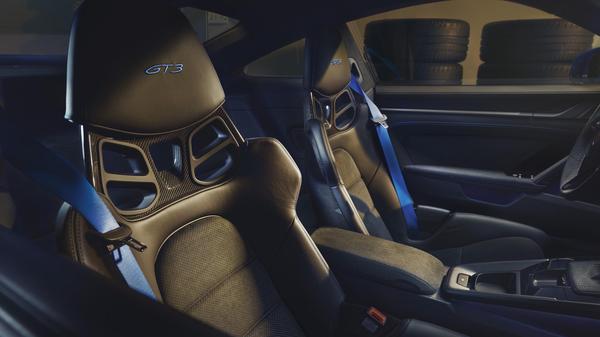 Well, not on the road at least. Because if you hadn't already guessed from the gigantic rear wing and optional roll cage inside the GT3 is the Porsche you buy if you want to push it to the limit on the track. Or, at least, make people think you do. Chances are you will have heard car enthusiasts talking about the Nürburgring circuit in Germany, the challenging 13-mile lap around the forests widely accepted as one of the most demanding tracks for car and driver alike. As such Porsche and others place great importance in the time it takes their new cars to get around it, the new GT3 a massive 17 seconds faster than the previous version.
In motorsport terms where tenths of a second count that's a huge margin. How have they done it with only a 10 horsepower increase over the last one? Rory's video has all the technical details but the short version comes down to all-new front suspension developed specially for the GT3, that incredibly high-revving engine, the downforce from that massive wing and special sticky tyres. Oh, and the skill and bravery of the test drivers. The starting price of £123,100 sounds pretty reasonable, especially against the £155,970 of the Turbo S. But it's worth bearing in mind Porsche tends to carefully limit the supply of GT3 models against demand, ensuring exceptionally strong used values and competition among enthusiasts to secure a place in the queue.