News
Frankfurt Motor Show 2015: Porsche 911
The next generation of 911 - which will be turbocharged - revealed at Frankfurt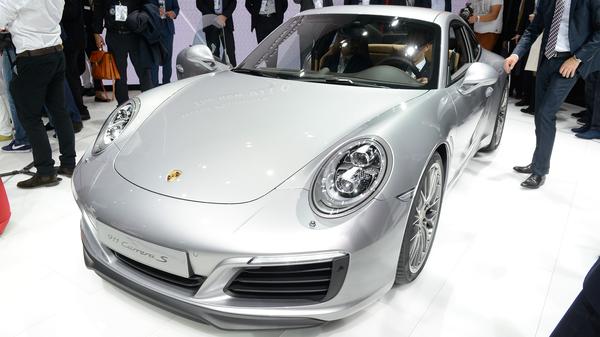 New look for Porsche 911
More powerful 3.0-litre turbocharged engines
Minor styling tweaks and new tech; prices from £76,412
A facelifted version of the Porsche 911 has been revealed at the Frankfurt Motor Show. As well as minor exterior updates, the new model also brings some big developments under the skin.
Known as the 991.2 (the outgoing model is called the 991), the new car's external changes require a keen eye to spot, but they include slightly revised headlamps with four-point daytime running lights, updated tail lamps, a new engine lid at the back of the car and re-profiled door handles. The big news is that this 911 heralds the introduction of a turbocharged engine for the Carrera and Carrera S models. Such a unit has traditionally been reserved for the hardcore 911 Turbo, but the firm has now added twin turbos to the engines of the more sedate versions. The previous model's 3.4- and 3.8-litre six-cylinder engines have both reduced in size to 3.0 litres, but the addition of the turbos has upped the power. The outgoing 911 Carrera and Carrera S produce 345bhp and 395bhp, respectively, but the new 3.0-litre twin-turbo equivalents pump out 365bhp and 414bhp. That's a 20bhp and 19bhp respective increase, while each engine's torque has leapt by 44lb/ft to 332lb/ft and 369lb/ft.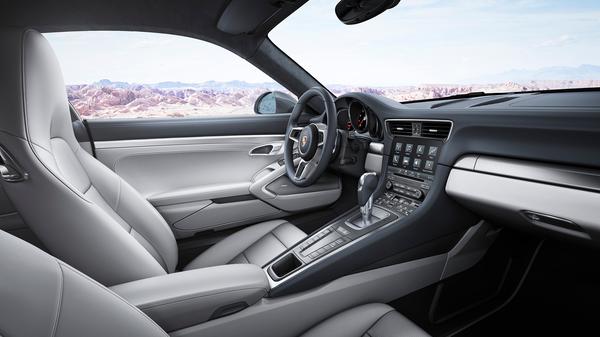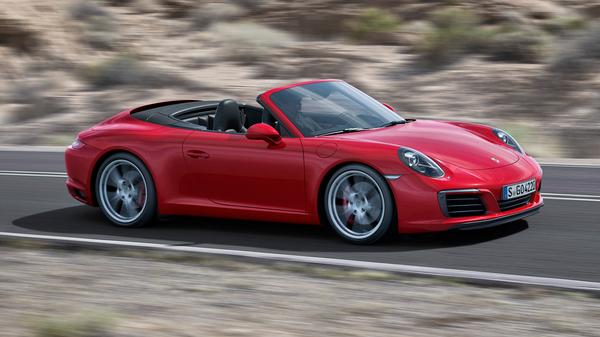 Punchier engines mean faster performance and the entry-level 911 Carrera is now capable 0-62mph in 4.2 seconds – down from 4.4 seconds – providing it has Porsche's PDK automatic gearbox and the firm's Sport Chrono Package. The Carrera S with the same set-up is good for 0-62mph in 3.9 seconds, also 0.2 seconds faster than before.
As well as more power and performance, the smaller engines bring their share of efficiency gains – up to 12%, according to Porsche. The Carrera manages 38.2mpg when fitted with the PDK automatic transmission, a 3.8mpg increase on the old model, while the Carrera S now musters 36.7mpg – up 4.2mpg. CO2 emissions are 169g/km and 174g/km, respectively. A new, standard-fit active suspension system can lower the 911's ride height by 10mm for sharper handling, while an optional hydraulic lift system does the opposite – it raises the ground clearance by 40mm, making it easier to navigate the likes of speed bumps. 911s fitted with the Sport Chrono Package now have a button on the steering wheel that allows the driver to toggle between Normal, Sport, Sport Plus and Individual driving modes. For cars fitted with the PDK gearbox, there's also a Sport Response Button, which sets up the gearing and engine for a quick-burst overtaking manoeuvre, along with an updated version of Porsche's Communication Management touchscreen infotainment system. Prices start at £76,412 for the 911 Carrera Coupe and rise to £94,698 for the Carrera S Cabriolet. The first models are due to arrive in December.