News Ford Fiesta ST200 unveiled at Geneva Motor Show
Ford produces the most powerful production Fiesta ever in a final swansong to the outgoing model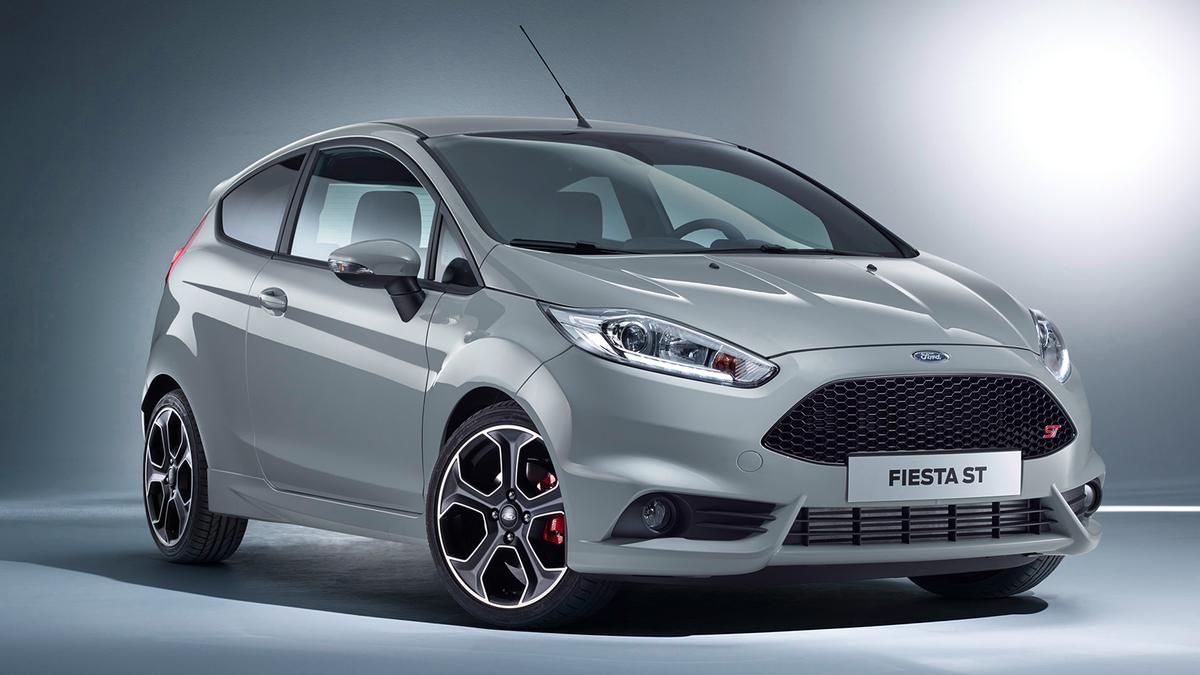 View gallery
First published: 29th February 2016
More power and torque for Ford's junior hot hatch

Exclusive paint, wheels and seats visually differentiate ST200

'Future classic in the making,' says Ford boss
Meet the Ford Fiesta ST200, unveiled at the 2016 Geneva Motor Show with a power output of 200PS (hence the name) or 197bhp. That's a 10% increase over the current 180bhp Fiesta ST, with torque also increasing from 177lb ft to 214lb ft.
The Fiesta ST has been nothing short of a UK sales success thanks to its brilliant combination of sweet steering, lively handling and fizzy performance wrapped up in an affordable, practical and compact package. Since its release in 2013, almost two thirds of the 30,000 STs sold in Europe have found homes here.
Fettling the ST's 1.6-litre turbocharged EcoBoost engine has now helped bring performance on par with rivals such as the Renaultsport Clio 200 and Peugeot 208 GTi, but the junior hot hatch also benefits from an 'overboost' function that can effectively raise the performance bar to 212bhp and 236lb ft of torque for 15 second intervals.
As a result of this and a shortened final drive ratio designed to improve drivability, the ST200 accelerates from 0-62mph in 6.7sec, two-tenths quicker than a regular ST. Find a large runway and engage sixth gear in the sweet-shifting manual 'box and you'll end up hitting a top speed of 143mph.
"The ST200 takes a special driver's car to a new level of power and performance. I think it's a future classic in the making," said Joe Bakaj, Ford of Europe's product development vice president.
A bold claim, but it may explain why Ford has also made quite a few visual amends to the ST200, including bespoke Storm Grey paint, 17-inch matt black alloy wheels, red calipers, part-leather charcoal Recaro sports seats with silver stitching, silver seatbelts and illuminated tread plates.
Production of the Fiesta ST200 starts from June and customer deliveries will start this summer.
Like this?
Read our
our Ford Fiesta ST review
Find a Fiesta ST in our classifiedsa
Interested in buying a Ford Fiesta?