News Ford announces new Fiesta ST hot hatch ahead of Geneva Motor Show
After the announcement of the new Fiesta towards the end of 2016, Ford has confirmed the new sporty ST.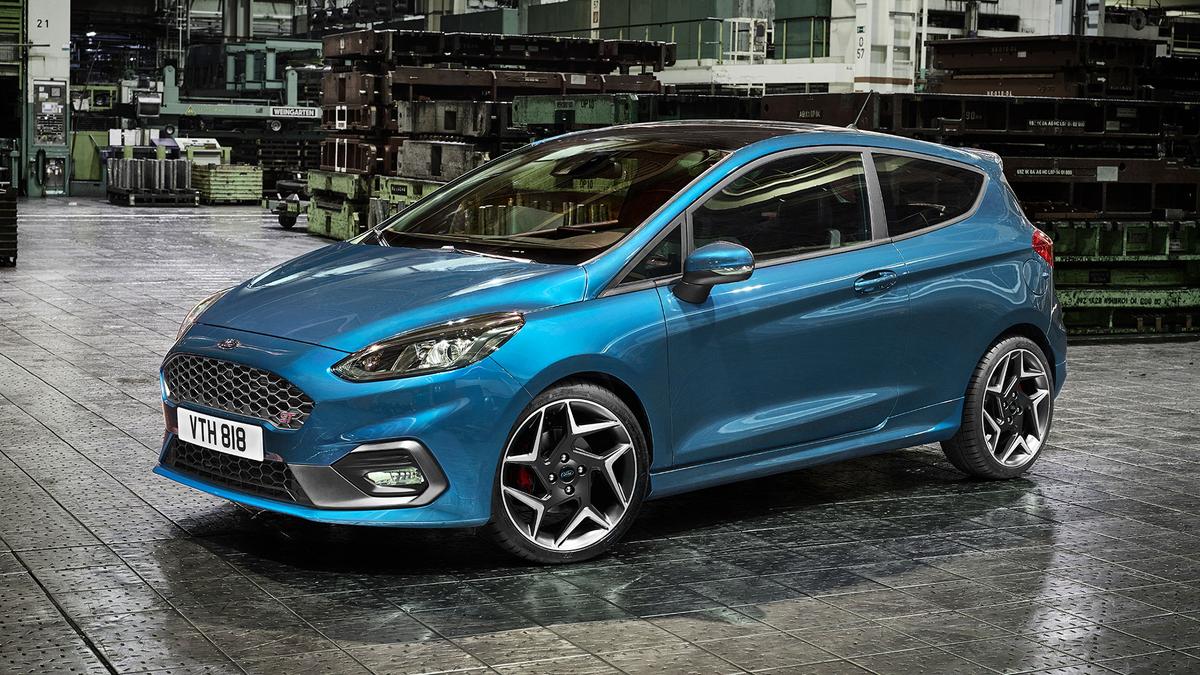 View gallery
First published: 24th February 2017
Third generation of Ford's sporty Fiesta ST

Powered by an all-new, three-cylinder, 1.5-litre EcoBoost engine

Available from early 2018
Ford Performance – the high performance division of Ford – has announced the third-generation Fiesta ST, which will be unveiled at the Geneva Motor Show next month.

The new model will be powered by an all-new, three-cylinder, 1.5-litre EcoBoost engine, delivering 197bhp, 214lb ft of torque, and an expected 0-62mph time of 6.7 seconds.

That means it will be the first Ford Performance model to be powered by a three-cylinder engine. The engine will also feature cylinder deactivation, which will reduce CO2 emissions to an expected 114g/km. The deactivation technology automatically stops fuel delivery and valve operation for one of the engine's cylinders when full power is not needed. That could be when coasting, or cruising with light demand on the engine, for example. As it takes 14 milliseconds to disengage, or re-engage one cylinder, Ford says it shouldn't be noticeable to a driver.

This new car will also be the first Fiesta ST to feature selectable Drive Modes. Drivers will be able to choose between Normal, Sport, and Track settings for the engine, steering, and stability controls.

The chosen Drive Mode will also adjust the noise of the exhaust, so in Sport and Track mode, you'll get a more aggressive sound thanks to the Electronic Sound Enhancement Technology, and active exhaust noise control valve.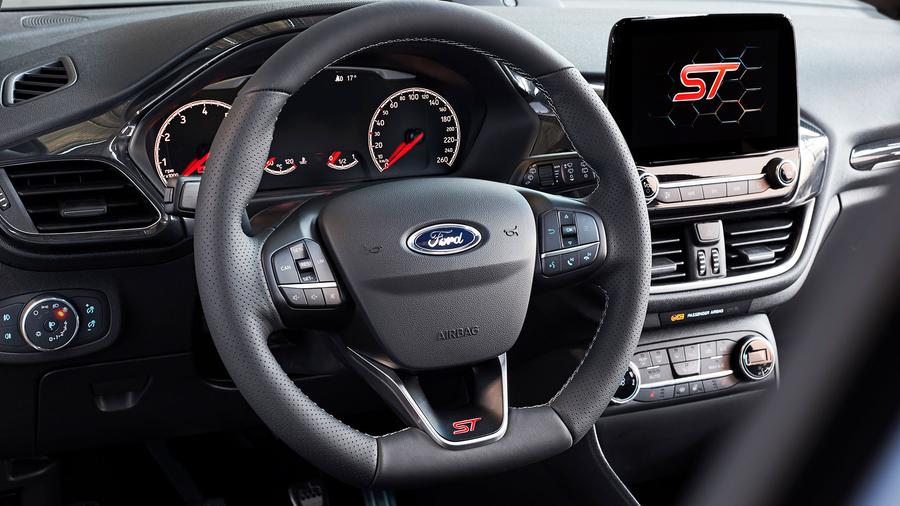 The Fiesta ST will be available from early 2018 in both three-door and five-door bodies. There will be plenty of scope for personalisation, too, and it will have its own exterior styling, with a race-car-inspired mesh grille and 18-inch alloy wheels.
There are plenty of options inside, too, including a variety of trim elements for the gear level, steering wheel and door pulls, as well as several distinctive styling packs. The third-generation Fiesta ST also includes supportive Recaro seats, and a flat-bottomed steering wheel.
Ford's newest SYNC 3 communication and entertainment system will also be available. It's compatible with Apple CarPlay and Android Auto, and is accessed via the car's touch-screen, which will be available in sizes up to eight inches. It can be operated using pinch and swipe gestures, as on a tablet. The car will also come with a B&O Play Sound System,
which was first announced last year for the next generation Fiesta
.
More details regarding price and on sale date are likely be revealed at the Geneva Motor Show, and we'll bring you the news here on our website just as soon as we have it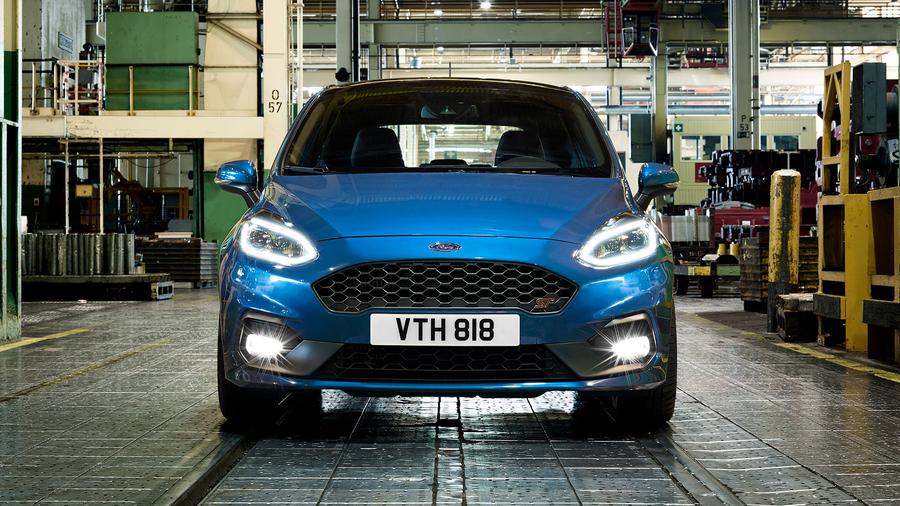 Interested in buying a Ford Fiesta?