News
Coming soon: Suzuki Across
Suzuki enters the vibrant hybrid SUV market with the Across, a new plug-in model built in partnership with Toyota and based on the RAV4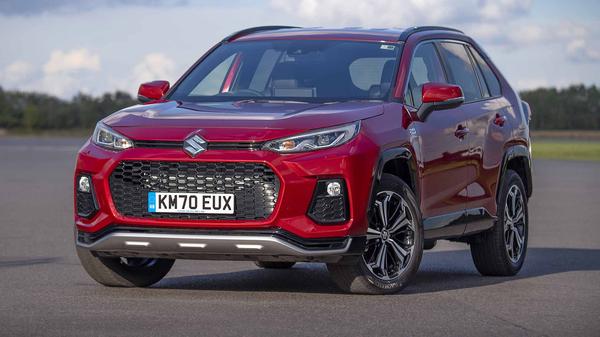 Every self-respecting car brand needs a hybrid SUV in its range to meet growing customer demand and the new Suzuki Across is the latest arrival in a crowded market.
As a relatively small manufacturer Suzuki has sought a leg up with its move into the hybrid realm. So, if you were thinking there was something familiar about the Across's looks you'd be right, given it's in fact based on the
Toyota RAV4
. This is part of a new collaboration between the two companies, which will be followed with a Suzuki-branded version of the British-built Toyota
Corolla Touring Sports
– a car we're currently putting through its paces on
long-term test
. The big difference for the Across compared with the RAV4 is that it's a full,
plug-in hybrid
or PHEV where the Toyota doesn't currently offer that option. That means the Suzuki can operate on purely electric mode for respectable distances and, if most of your driving is short-distance hops around town, you could conceivably treat it as an EV, with the petrol engine in reserve for longer journeys. With an official pure electric range of 46.6 miles the Across is better than most rivals by this measure, the majority of which can only manage 30 or so miles before calling on the internal combustion engine.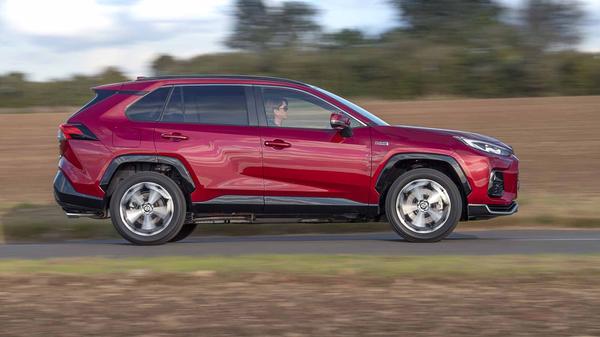 It's also impressively powerful, the combined petrol and electric output totalling 306 horsepower and putting it on a par with PHEV alternatives like the
Vauxhall Grandland X Hybrid4
and Peugeot 3008 Hybrid4. An additional electric motor on the rear axle gives the Across all-wheel drive ability even in pure electric power, Suzuki bolstering the vehicle's off-road credibility with a dedicated 'Trail' driving mode.
Of greater interest to most buyers, though, will be the 22g/km CO2 emissions and 282mpg official numbers. Whether you'll actually see the latter in the real world is another matter but these figures make the Across a very attractive proposition for
company drivers
looking to save on
Benefit In Kind
. The single model available is also very well equipped, with leather, heated seats, a 9.0-inch multimedia screen, LED headlights and a powered tailgate. The impressive hybrid technology and generous equipment does, however, come at a price, the Across costing £45,599, or around £10,000 more than the RAV4 on which it is based. True, the Toyota isn't a plug-in hybrid so it's not a like-for-like comparison but even against PHEV equivalents the Across looks pricey. Suzuki also warns of limited availability, at least in the car's first year on sale from its official launch this November.