News
Coming soon: McLaren Artura
New plug-in hybrid McLaren Artura revealed with combined 680 horsepower and 18-miles of pure electric range – full details and a video walk around from our very own Rory Reid right here!
It's official – McLaren is going electrified with the
plug-in hybrid
Artura, a battery assisted supercar combining an all-new turbocharged V6 engine with an electric motor for a total power output of 680 horsepower. As a result it is, of course, very fast, hitting 0-62mph in just three seconds dead and powering to a limited top speed of 205mph. Yes, limited.
But you'll also be able to plug it in and purr around for nearly 20 miles in pure electric mode, while CO2 emissions of just 129g/km and combined fuel consumption of around 50mpg mean it will cost about the same to run as a supermini. OK, it costs a little more to buy. Actually, a lot more. But this is a full-on supercar you can truly drive with a clean conscience. It's built here in Britain, too. The all-carbon fibre structure under the aluminium skin is a McLaren signature carried over from its early days as a pioneer of the material in its 80s Formula 1 cars. All of its road cars have been based around similar foundations but the one in the Artura is a brand-new design, futureproofed to underpin the next generation of hybrid and electrified McLarens and constructed in a new factory outside Sheffield.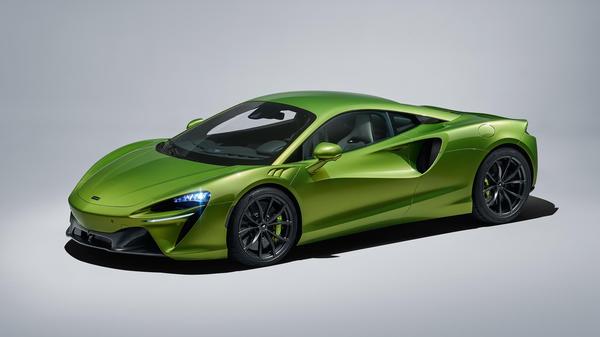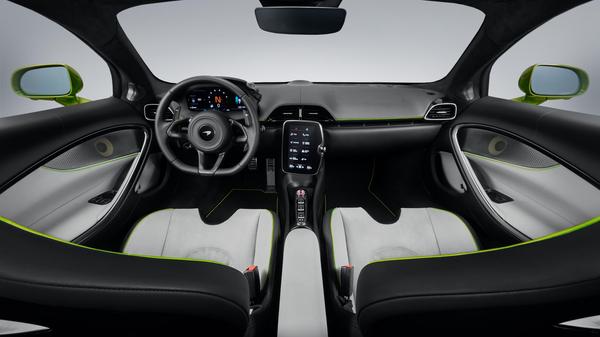 That helps save weight, which for McLaren is key. It's known for its lightweight cars but keeping that reputation intact while adding batteries and motors hasn't been easy. At just under 1,500kg the Artura is significantly lighter than an equivalently fast (and non-hybrid) Porsche 911 Turbo S and weighs nearly 250kg less than the only other hybrid supercar in this price bracket, the
Honda NSX
. Weight-saving innovations include a new gearbox with no reverse gear, the electric motor kicking in for parking and other low-speed manoeuvres. Everything from the new electrical system to the seats have been optimised to save weight without sacrificing usability, the new Artura coming with the full suite of electronic aids modern drivers expect.
In technical terms it marks huge progress from the outgoing
570S
and the various related models it has spawned, the Artura also offering a significant step up from the
Audi R8
and Porsche
911 Turbo S
while making the
Lamborghini Huracan
look like a bit of a dinosaur in comparison. Comparisons with the conventionally powered Ferrari F8 Tributo are more interesting, the Italian car fractionally faster by the benchmark acceleration figures, more powerful and a little bit lighter, too. So it wins on Top Trumps stats but it can't match the McLaren's plug-in abilities or efficiency and if you want a proper hybrid Ferrari you need to go to the much more expensive (and faster) SF90 Stradale. Check out Rory's video for more details and stay tuned for a full review as soon as we get behind the wheel.