News
Coming soon: Aston Martin AM-RB 003 and Vanquish Vision Concept
Aston Martin previews three new production cars in concept form at the Geneva Motor Show. There's a new hypercar, a McLaren-rivalling supercar and a luxury SUV.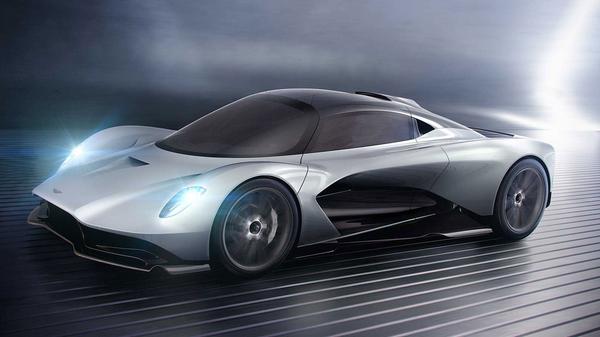 AM-RB 003 has been developed with the Red Bull F1 team
Vanquish Vision Concept will be a rival to McLaren's 720S
Also at Geneva, the Lagonda All-Terrain Concept, an all-electric luxury SUV
Aston Martin
has revealed concept versions of two hardcore new cars at the
Geneva Motor Show
.
The AM-RB 003 is a
McLaren
P1-rivalling mid-engined hypercar, developed with the Red Bull Formula 1 team, while the Vanquish Vision Concept previews a slightly less extreme – but still bonkers fast – mid-engined supercar. The AM-RB 003 is pretty close to the production car that Aston Martin plans to start making in 2021, and it boasts serious hypercar credentials. Technical details are sparse at this stage, but expect more than 1,000 horsepower and a price tag of around £1 million. It's been developed with the help of Red Bull Advanced Technologies – a branch of the Red Bull Racing F1 team – who previously worked on the even-more-hardcore Valkyrie hypercar. It'll be powered by a turbocharged hybrid V6 engine and feature plenty of advanced aerodynamics for racing car levels of downforce. However, Aston promises more concessions to road use than on the track-only Valkyrie. There'll be space behind the seats for storage and extra room between driver and passenger, as well as storage areas for wallets and mobile phones. Only 500 will be made.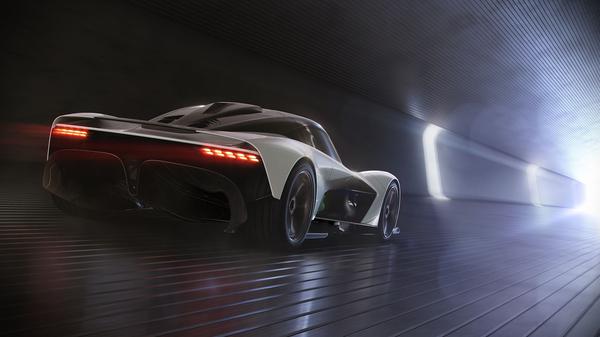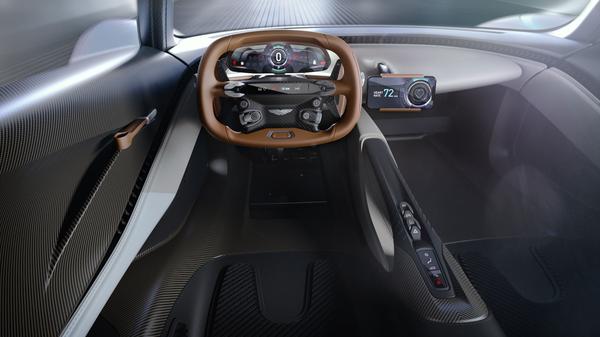 If that sounds a bit too extreme (and expensive) for you, then maybe you'll be interested in the Vanquish Vision Concept, which previews a mid-engined supercar sitting below the AM-RB 003. It'll be released in 2022 as a rival to cars like the
McLaren 720S
and
Ferrari's 488 GTB
. It marks a quick return for the
Vanquish
name, last used on a front-engined GT, but this is mid-engined, with the same V6 engine as the AM-RB 003 but without the hybrid bits.
Unlike the Valkyrie and AM-RB 003, which were made from carbon fibre, the Vanquish Vision Concept is made from aluminium. At Geneva, Aston also showed off a new
Lagonda All-Terrain concept car
, which heralds a new luxury all-electric SUV due to be built in Wales from 2022.
Check out our full coverage from the 2019 Geneva Motor Show.