News
Best new in-car tech: 2017 Frankfurt Motor Show
The Frankfurt Motor Show is as much about technology as it is about cars, and there are some astonishing new ideas on display. These are some of our favourites from around the halls.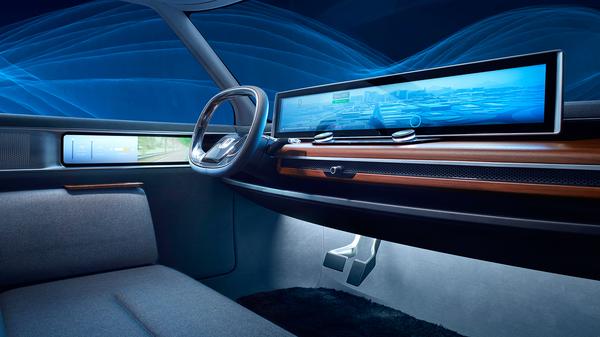 Audi Dragon Drive
Dragon Drive is a feature in the new Audi A8 that promises to take speech recognition to a whole new level. With increasing penalties for phone use while driving, the need for hands-free operation is growing. Developed by a firm called Nuance, Dragon Drives combines state-of-the-art speech recognition, natural language understanding and text-to-speech technology. It's designed to let you talk to your car in a more in-depth manner, to control in-car systems, find parking spaces or destinations and generally reduce the need to swipe screens, twist dials and stab at buttons while driving. Although it debuts on the A8, we should see Dragon Drive rolled out to other Audis in the future.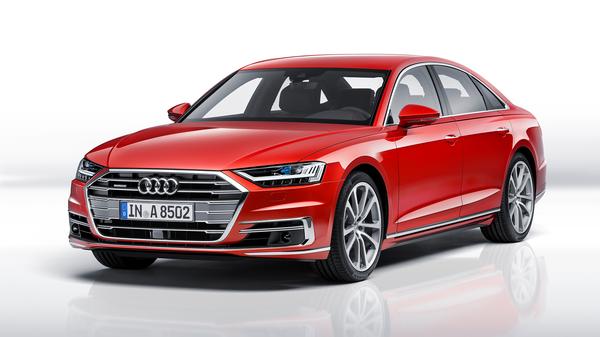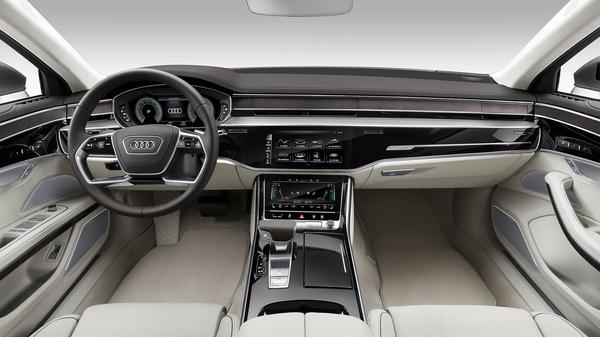 Mercedes three-word address navigation
Following its partnership with the global addressing system what3words, Mercedes plans to be the first car maker to launch in-car three-word address navigation. The system works by dividing the whole world into three-metre squares, each with its own 'address' made up of three words, which can be input into the car's sat-nav using voice recognition. Clear? No, we're not entirely sure how it works either yet, but hopefully that will change when we've seen it in action. Among the advantages of this system, says Mercedes, is that it can navigate drivers to a particular building entrance or car park, and even to places that don't have precise street addresses. The system is being shown in demo form at Frankfurt and we'll see it in a car for the first time next year, when Mercedes launches its next-generation infotainment system.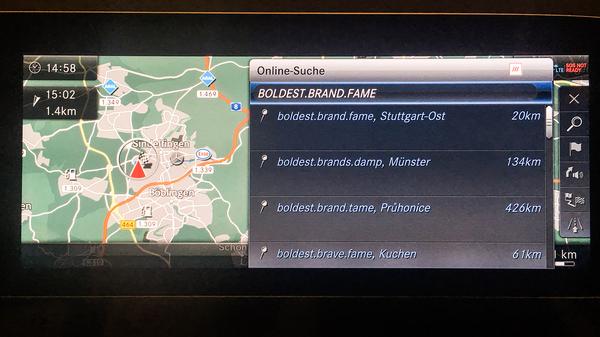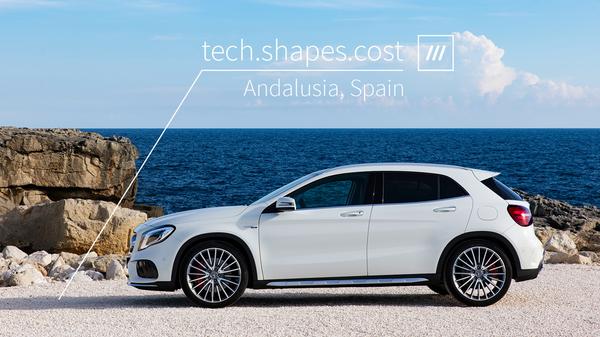 Seat and Amazon Alexa
Seat will be the first car maker in Europe to integrate Amazon's Alexa voice service into its cars. It will be available in the Leon and Ateca at the end of this year, and in the Ibiza, Arona and the company's new large SUV in 2018. Alexa has more than 20,000 skills, and it means that drivers can run their diary, play music, finds places of interest, hear the latest news, find the nearest Seat dealership and much more simply using the power of speech - and once they've pressed a button on the steering wheel.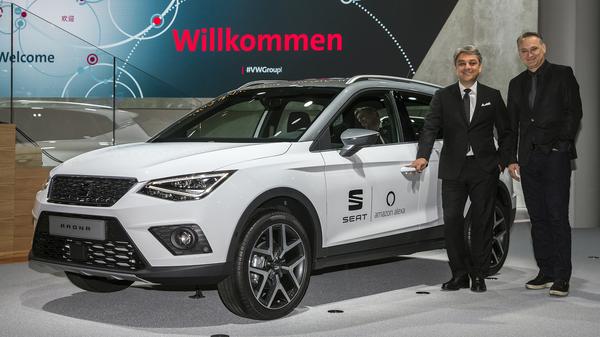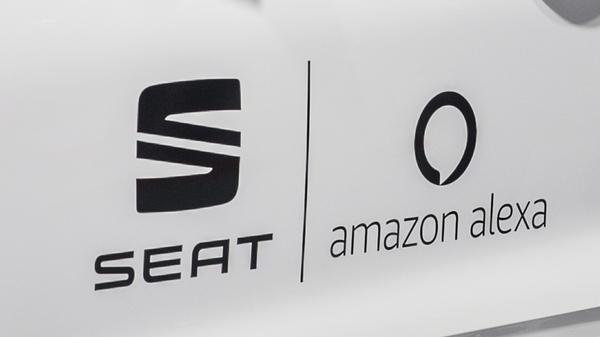 Bentley Continental GT
You may take one look at the new Continental GT and assume it's all old-school tech in there, but you couldn't be more wrong. Not only is there a set of configurable digital dials behind the steering wheel, there's also a 12.3-inch touch-screen infotainment system that has a neat party trick. The screen makes up one side of a three-sided unit that rotates to reveal the screen, a veneer panel or three analogue dials. Imagine James Bond's number plate, and you're just about there.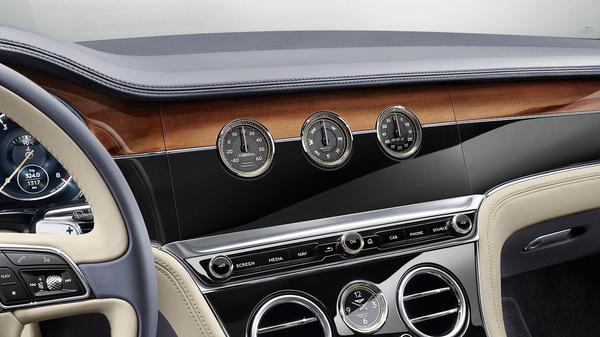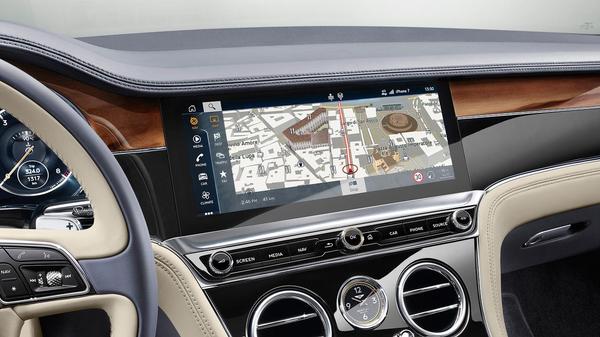 Renault Symbioz
This concept car is designed to show how a car can become an even more integral part of its owner's life, and is packed with novel ideas. For instance, the cabin changes to match the driving mode that's selected: switch to 'Dynamic' mode from 'Classic' and the seats automatically give extra side support; and, if the driver selects Autonomous Driving, the steering wheel and dashboard move 12cm back, allowing them to read a book or work. On top of that, the seat belts incorporate small touch-screens that allow the passengers to control the air-conditioning, music and so on. These are all just ideas at the moment, but don't be too surprised to see some of them developed and appear in future production vehicles.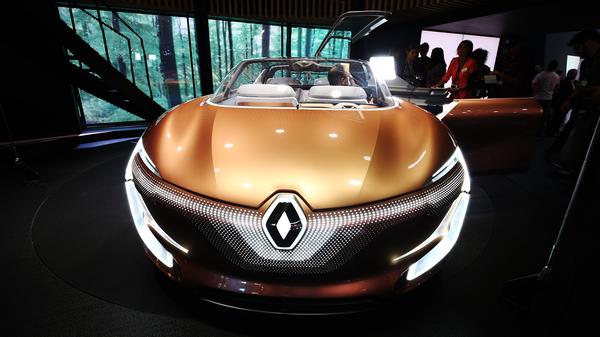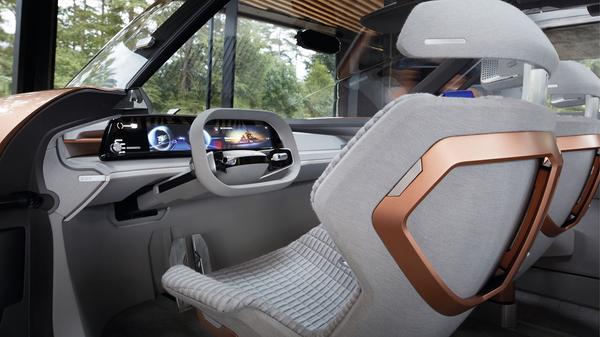 Honda Urban EV Concept
The interior of this electric car concept is as wacky as the outside, with the dashboard dominated by a wrap-around screen that runs behind the console and carries on into the doors. The main screen displays information about the car, such as the remaining battery charge, and the screens in the door function as the car's wing mirrors through digital camera displays.