Long Term Review
Living with an... Audi A1
Digital Editor Rachael Hogg is spending six months with Audi's smallest car to see how it fits in with her life, and whether it's as good as the competition.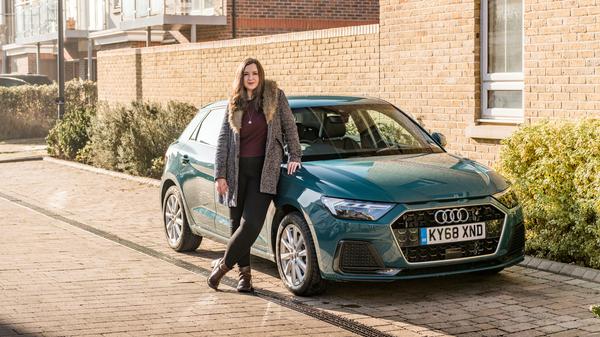 Month one: Hello Audi A1 Sportback
Running a small car with a 1.0-litre three-cylinder turbocharged petrol engine seems to have become 'my thing'. The
Audi A1
Sportback – or hatchback to everyone else – is my third.
I think it's become my thing for a reason though. I'm young (ishhhh), live in a town, not married, no kids, and no crazy hobbies involving really large items. So what could be better for my everyday driving? I also really like driving (as you'd imagine in this job), so it's been good the cars I've lived with so far have also been very decent on the road. There are many cars out there I could have been driving over the past 18 months that would be worse than a
Seat Ibiza
,
Ford Fiesta
and now, a very lovely, very teal (Tioman Green to be exact), Audi A1. The Audi A1 is the premium company's most affordable and attainable car, but it doesn't just rely on that badge. It's a very good looking car. The previous generation of A1 looked a bit like a bug… it was all rounded and a bit awkward. But the new A1 is sharper, with some nice creases, which give it a bit of sportiness. I think it looks great, and it certainly gets a few more looks than my Ford Fiesta or Seat Ibiza ever did. All versions get full LED headlights and rear lights, along with alloy wheels. My version is the Sport trim, which means you get 16-inch wheels (rather than the 15-inch ones you get on the entry level model). The new Audi A1 is five-door only too – the old three-door model only accounted for 20% of sales, so it's gone. But of course, looks aren't everything, and I'll be finding out everything I love and don't love quite so much about the Audi A1 over the next six months.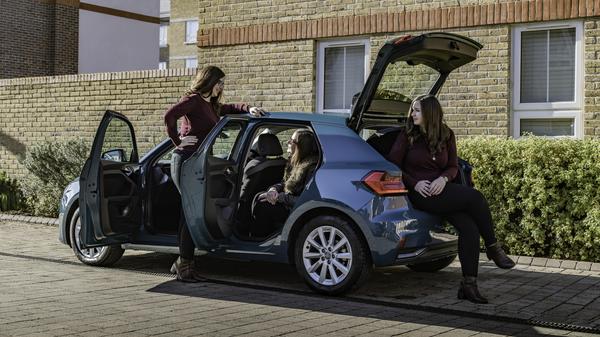 Month two: What's it got going on?
If you've ever read an Audi review on Auto Trader, you might have seen the interior section usually gets the full five stars.
Audi is renowned for its interior quality and style. The A1's interior, for a small car is still very good, but maybe not quite as fancy as its bigger, plusher cars. For the price, and compared to rivals, there are a few bits of scratchy plastic you might be a bit slightly disappointed by, but it's not going to ruin your life. If you go for the standard A1, you'll get an 8.8-inch touchscreen in the centre of the dashboard. That's still very big for a small car, and it comes with Bluetooth,
DAB radio
and
Android Auto and Apple CarPlay
. However, the only way to get an inbuilt sat-nav is if you opt for the Technology Pack. At £1,650 it's certainly not a cheap option, especially on a small car, but it does get you quite a bit of additional kit. For starters, instead of the 8.8-inch touchscreen, you get a bigger 10.1-inch display. The sat-nav is more of a detailed picture than a drawn map, which looks really good and is easy to follow and use. You can add up to ten interim destinations if you're really popular and have ten other friends to visit before your final destination. I can't say I've ever used that many. It offers alternative routes based on traffic or economy, and lane recommendations, which is particularly useful on motorways or at big, busy roundabouts. It would however help if you got this information a bit earlier, especially when there's lots of traffic about. If you do regular routes, like between home and work, the sat-nav will suggest alternatives to avoid traffic jams. And you can either type on the touchscreen, write with your finger – which I've had about as much success with as I've had when you have to sign for parcels on a screen – or using your voice. The A1 doesn't seem to mind my dulcet Northern tones!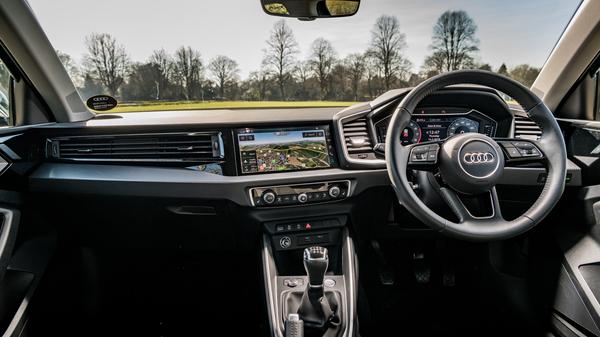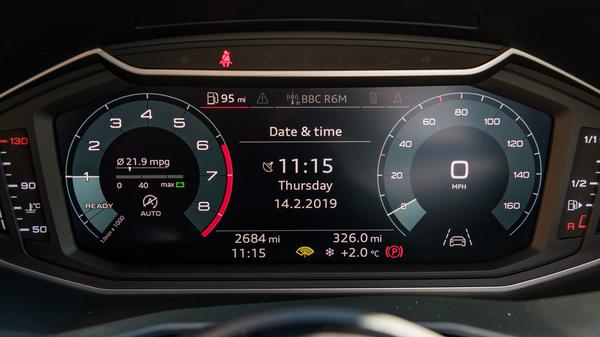 If you haven't got the Technology pack, you get the standard digital cockpit (a screen replaces the traditional speed/rev dials). But when you have the Tech pack, you get Audi's fancier Virtual Cockpit. As well as doing all the things the digital cockpit does, the Virtual Cockpit displays Audi Connect Services, your sat-nav, driver assist systems, and you can change what view you have i.e. whether you want big dials and a small sat-nav, or small dials and a big map.
On top of that, the Tech pack gets you a 36-month subscription to Audi Connect Infotainment services, so you can find out the weather, news, access Twitter, fuel prices, check your calendar etc. And you get a wireless charging pad for your smartphone. This would be great, and really useful, but I have a Huawei phone, which doesn't support wireless charging. Grr. It does also mean you can connect two phones to the car at the same time, though, via two Bluetooth interfaces. That's all the tech stuff! I also opted for the front centre armrest. It's annoying that this is a £150 option, because it's nice to have an armrest, and it seems a bit tight that it's not included as standard. It has a little storage compartment underneath, but you could only really fit a chocolate bar or something in it. And heated seats, which are a £300 option. I love heated seats. I also love a heated steering wheel. Even in the height of summer I'll have heated seats on. They're ace. And they're super toasty in the Audi A1. I would always opt for heated seats.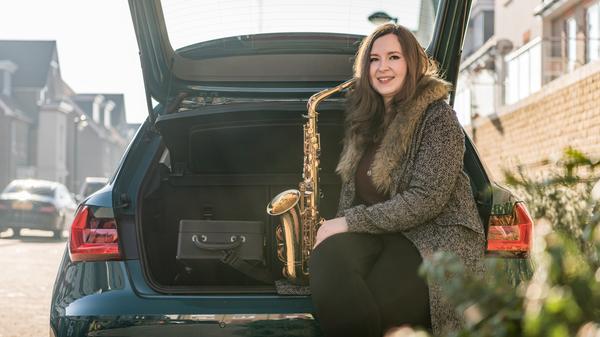 Month three: Jesus take the wheel! Oh wait, it's the lane keep assist.
I am all for making driving safer. In 2017, there were 1,793 people killed on the roads in Britain. Various car companies have recently made pledges to do all they can to reduce or even completely eradicate anyone dying in their cars.
Over the past few years, we've seen all kinds of advanced safety systems added to cars of all levels, from budget to top-end supercars. The technology is so commonplace now, that if a car wants to achieve the full five-star rating from crash safety organisation Euro NCAP, it has to be fitted with an autonomous emergency braking system. These systems work in several ways. They help to avoid a driver having a crash in the first place by identifying a potential dangerous situation, and warning the driver. Many of the systems will apply the brakes for you, or give you more power to brake, to avoid you having a crash. And some systems can reduce the severity of a crash by preparing the vehicle (perhaps by closing the windows) and seatbelts for an impact, if it's unavoidable. My Audi A1 is fitted with Audi pre-sense front with pedestrian and cyclist recognition as standard. Audi's system uses radar sensors to warn of a potential collision, and will brake for you. If the car thinks you're going to crash, it first warns the driver with a flashing red '!' on the dashboard and makes some pinging noises. If a driver still doesn't respond, it will apply to brakes for you.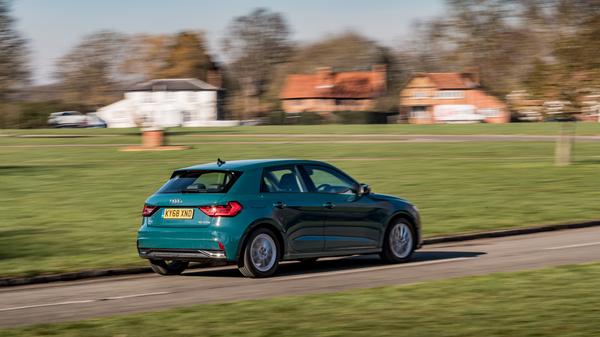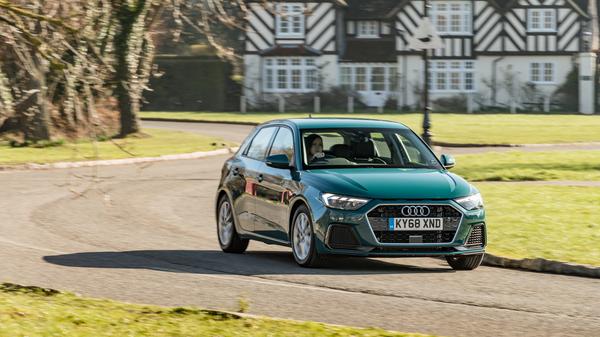 It's better to err on the side of caution, but the system seems quite nervous. I was relatively late braking in traffic – but still perfectly aware of the upcoming situation – and before I knew it the system had simultaneously given me the red flash of doom, pinged, and slammed on the anchors. Bit of a shock. It's also done it when a car has been pulling to a stop in a side road when you're on the main road.
More of an issue though has been the Active Lane Assist system. In the A1, the system is designed to keep the car in the centre of the lane. At speeds over 37mph (ish), a camera detects where the lines of the road are, and that your car is between them. If you move towards the line without indicating, the system will steer you back into the lane with 'gentle' intervention to the steering. However, I have found repeatedly that the system really struggles on country lanes, where there's often no white line on the left of the road. Countless times the car has decided I'm not driving in the centre of the road and tried to push me towards – and over – the white line. You find yourself wrestling with the steering wheel to try to correct it, which can be quite distracting. The same thing goes when you're trying to overtake cyclists. If you go for an overtake without indicating, again the steering assist kicks in and sends you towards the cyclist you're trying to avoid.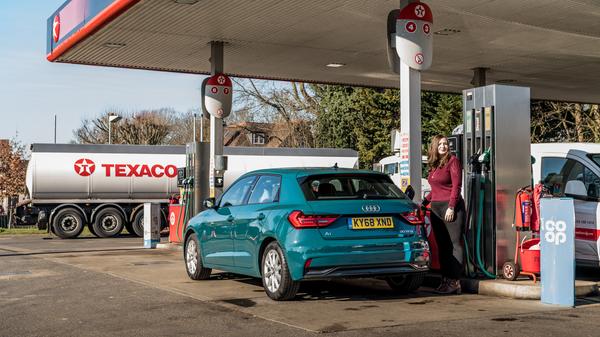 Month four: Hey good lookin'
The response I've had to my Audi A1 from friends and family, and a few strangers, compared to my other cars – including the Ford Fiesta and Seat Ibiza – has been really positive.
Although it might be the company's cheapest model, and a very similar car to the Seat Ibiza, it's still got that Audi badge. And to a lot of people, that does mean something. On top of that, the colour has really got people talking. I haven't seen another car on the road in a similar colour, and wherever it goes, it stands out and looks really, really lovely. You might not buy a car just for the colour, but if you can have a cute, small car with loads of tech in it, a premium badge, comfortable, decent to drive, and in a great standout colour like this, you can't go far wrong with the Audi A1 for a young-ish professional.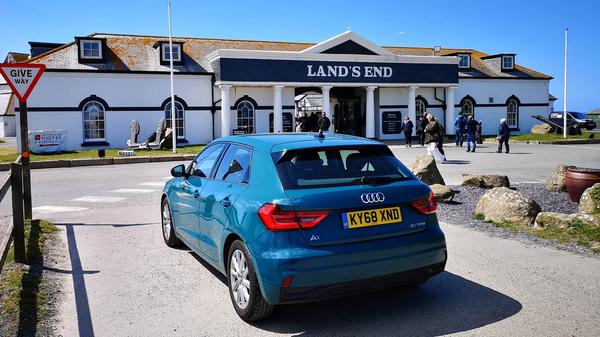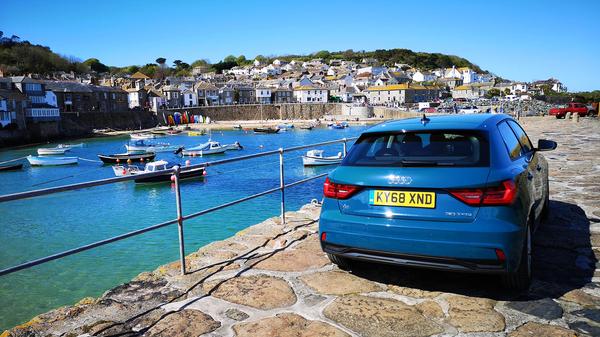 I decided to take my A1 on an adventure to the end of the country this month, trekking from Berkshire all the way to Land's End. And it was quite a trek! Even when you get into Cornwall you just keep on going… and going, and going.
But my little A1 took it all in its stride, swallowing up all the stuff two Millennials who can't pack lightly for a long weekend away could throw at it, with room to spare. That included two small suitcases, two squishy weekend bags, a yoga mat, a case of wine, walking boots, and a few other bits and bobs. The roads around Cornwall are on the smaller side, and when you get into the small towns and villages it gets even tighter, but the A1 was happy pootling around the likes of Mousehole and St Ives, even on a busy Bank Holiday weekend. All alloy wheels survived unscathed, and all paintwork remained unscratched, despite the best efforts of some locals in their giant Volvo XC90 barrelling towards me at ridiculous speeds. To be fair, they were probably doing 30mph or so, but the roads there are TINY.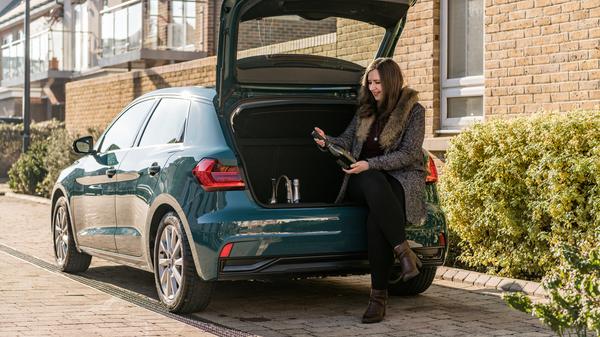 Month five: Hit the road, Hogg
How a car drives is apparently quite far down a buyer's list of priorities these days, but no-one wants to be miserable, uncomfortable, or feel unsafe behind the wheel, which are all aspects of how a car drives!
My Audi A1 is the 30 TFSI, which is a 1.0-litre, three-cylinder turbocharged petrol engine with 116 horsepower. For most people, it will definitely be as much power as you'll need. It's perky, you can get around easily, and the engine is quiet. I've got the six-speed manual gearbox which is nice and slick-shifting. It's been really easy to use and I'd stick with it over the automatic gearbox option. With the Sport trim – which my car is – and basic SE, you get Audi's 'Dynamic' suspension setup. Although the trim is called Sport, it's actually the most relaxed setup available. But that doesn't mean you can't have fun in this car. I've been really impressed with how it drives. It's quick, responsive, darty, and if you find yourself on a fun road with some good corners, it's got strong grip and hardly any body lean.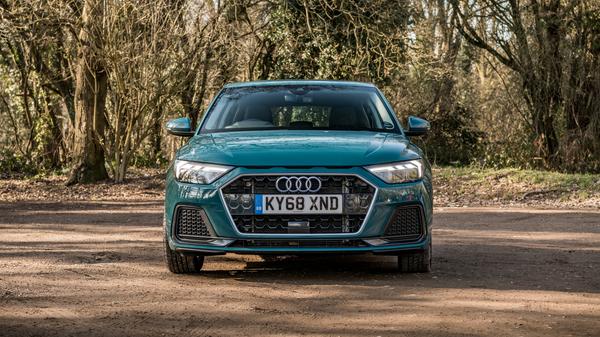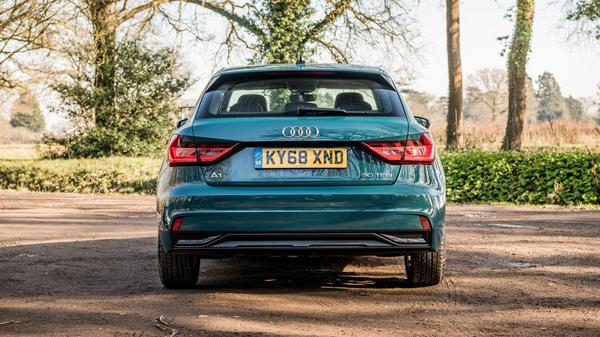 The ride does have a bit of an edge to it, so you do feel some of the bumps and uneven surfaces out there, but it won't have anyone complaining.
Around town it's great too. It's small, so you can fit it in most places – including those tiny, tiny roads around Cornwall. You've got a good view out the front, but the pillar at the back does cause the odd visibility issue when you're pulling out of junctions. Although I've spent a good chunk of my time pottering around town in it, I've also done quite a few journeys up to Cheshire from Berkshire, and down to Weston-Super-Mare. It's been perfectly comfortable on longer journeys, and I've never been in any pain after a few hours behind the wheel.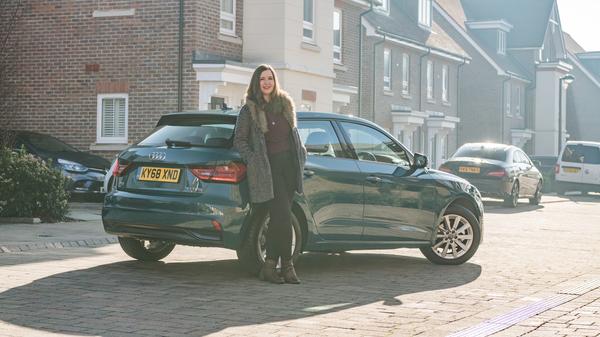 Month six: Time to, say goodbye
It's been the month for singing Andrea Bocelli and Sarah Brightman, my beloved Audi A1 goes back soon. It sounds like such a cliché to say I'm going to miss it etc.etc., but I really am. It's a car that really suits me: a 20-something (still, just about) Millennial who loves her tech, and her style, and apparently has a bit of subconscious badge snobbery going on.
During my six months, I've averaged a little over 50mpg, which is pretty good. It costs me around £45 to fill up the tank, which gets 440 miles or so. That's usually including some motorway driving, and not thrashing it about everywhere. There's a little 'miles remaining' indicator which has been really accurate too. More accurate than in other cars, and even than in other Audis! Other than the over-enthusiastic safety systems, nothing has annoyed me, or not been up to the job, or not been spacious enough… it's all been great. I had a Ford Fiesta for six months before the Audi. The sensible person in me would say the Fiesta was a bit better to drive (if you care about that), it had a few more gadgets, and it cost a few thousand pounds less than the Audi A1. However, while the Fiesta may be a better car overall, it doesn't have the Audi badge. And for an extra few thousand pounds (or if you're buying a car like most people do now, a bit more on a monthly PCP deal), compared with a lot of other very good small cars, you can have an Audi. I think that's what it comes down to with this car, and with the insanely competitive small car class. It becomes about what you really *want*, and what looks good. And the A1 ticks both of those boxes. It makes me smile when I see it in a car park, it suits me, and my lifestyle. I really am going to miss it. Now to get back to singing "Time to say goodbye".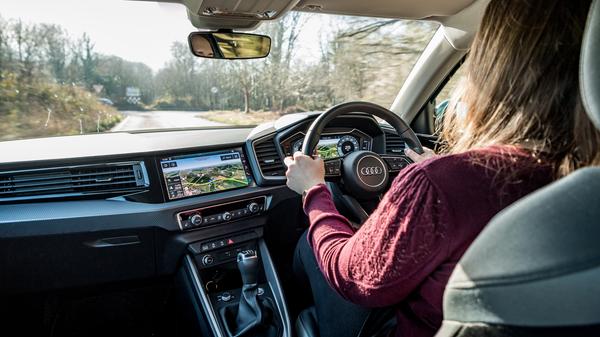 Key specs:
Model: Audi A1 Sportback 30 TFSI 116PS Sport Manual
List price: £19,160 Price as tested: £24,000 Engine/gearbox: 1.0-litre turbocharged petrol, six-speed manual Power: 116 horsepower Top speed: 126mph 0-62mph: 9.5 seconds Economy: 58.9mpg CO2: 108g/km
Everything extra fitted to my car:
Tioman green solid paint £575
16-inch 10-spoke design alloy wheels £250 Advanced key £400 LED interior lighting pack £150 Heated front seats £300 Front centre armrest £150 Dual-zone electric climate control £450 Technology Pack £1,650 Windscreen with grey tinted sunshield £65 (not available on UK spec models)