Feature
The range explained… Subaru
Don't know your Levorg from your Impreza? Don't worry, we've got everything you need to know about Subaru right here.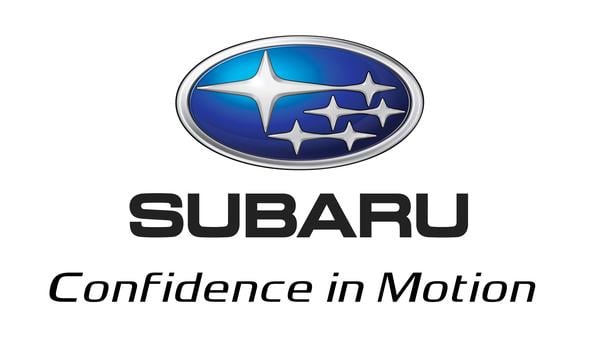 Subaru
is a well-established but relatively niche Japanese car maker that has some serious credentials in off-road technology, including all-wheel drive, and a strong motorsport heritage too.
Today, it makes a big deal of its safety expertise and the reliability of its cars, attributes that have given it a loyal following, even if it doesn't sell cars in huge numbers.
Subaru history
The Subaru car brand first emerged in 1954 and went on to form partnerships with several other manufacturers, including
Nissan
, General Motors and
Toyota
.
As well as a long heritage of utilitarian vehicles and off-road expertise, Subaru has a strong history in motorsport, particularly rallying. Various incarnations of the Impreza have won World Rally Championship events through the 1990s and 2000s, and performance-focused road cars such as the Impreza WRX models took inspiration and technology from Subaru's rallying expertise. Fun fact: Subaru is the Japanese name for the Pleiades star cluster. The cluster is also known as the Seven Sisters, thanks to a story in Greek mythology. One of the sisters in the myth faded away, and that story led to Subaru's logo of six stars. The stars also refers to the number of subsidiary companies that came together to make up Subaru. Right, enough Greek myths; let's talk about Subaru's car line-up.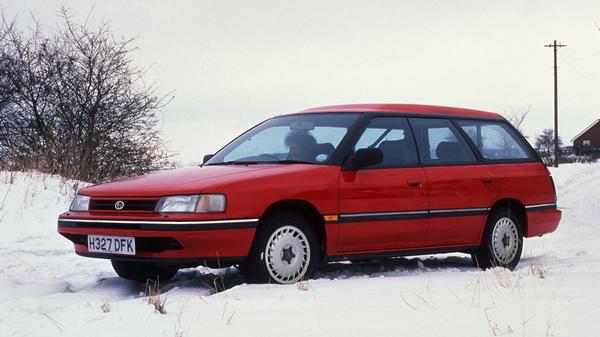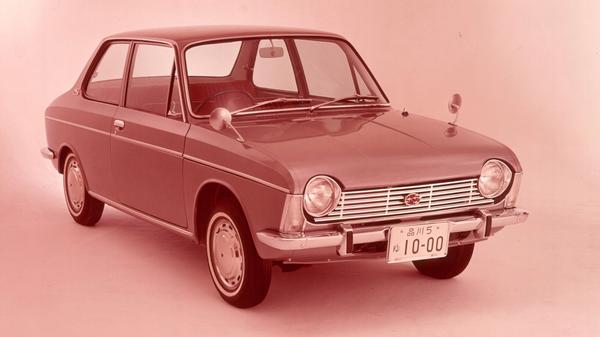 SUVs
Subaru has two SUVs. The first is the
XV
, a rival for cars like the
Nissan Qashqai
and
Seat Ateca
. All XVs come with permanent all-wheel drive and a choice of two petrol engines – a 1.6 or 2.0 – as well as plenty of cutting-edge safety technology.
The larger SUV is the
Forester
. First introduced in 1997, the current version dates back to 2014 and comes in a choice of several trim levels, as well as 2.0-litre petrol or diesel engines, and either a manual or CVT automatic gearbox.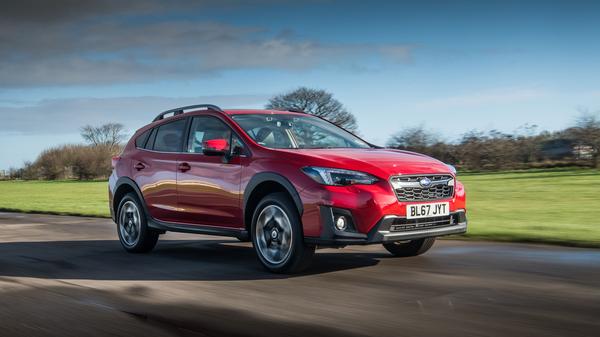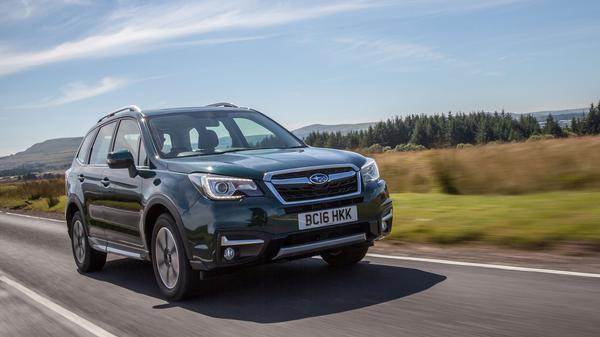 Estates
If you're doing serious off-roading then the two SUVs will be the most capable, but there are several other models with the capability to traverse terrain away from the tarmac. Subaru describes the
Outback
as "a rugged estate", and it's essentially an estate car with all-wheel drive system and a raised ride height, much like the
Skoda
Octavia Scout or
Volkswagen
Golf Alltrack. You can spec it with a 2.0-litre diesel engine, with either manual or CVT automatic gearbox, or a 2.5-litre petrol engine with a CVT. All models are well-equipped with features.
The
Levorg
carries on the legacy of the Legacy – pun intented – which was a well-regarded, all-wheel drive estate car. Subaru touts the Levorg as something of a grand tourer, a bit smaller than the Outback but still with plenty of practicality and a bit of sportiness too. Indeed, the Levorg raced in the British Touring Car Championship. Just one version is sold, with a 1.6-litre engine and a CVT automatic gearbox, but it does come with plenty of features as standard.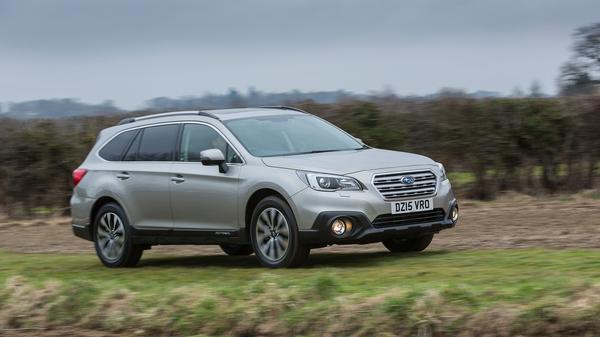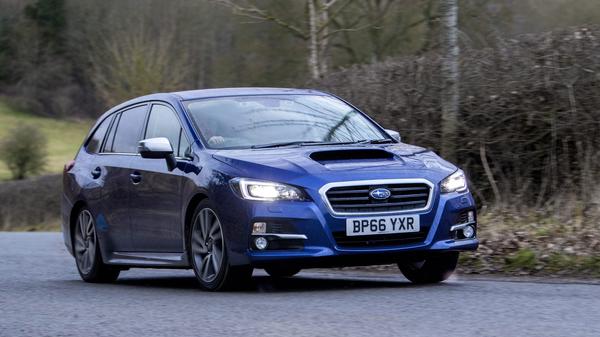 Hatchbacks
If you want something smaller still, then there's the
Impreza
hatchback. Although it shares the name with rally-going vehicles of the past, the modern Impreza is a bit more sensible, and rivals cars like the
Ford Focus
and
Volkswagen Golf
. All-wheel drive is once again standard for traction on poor surfaces and two petrol engines are available – a 1.6 and a 2.0-litre.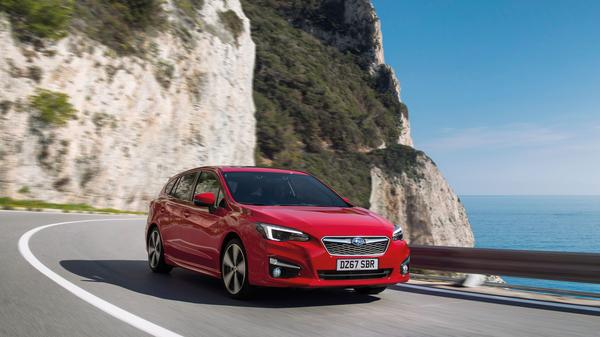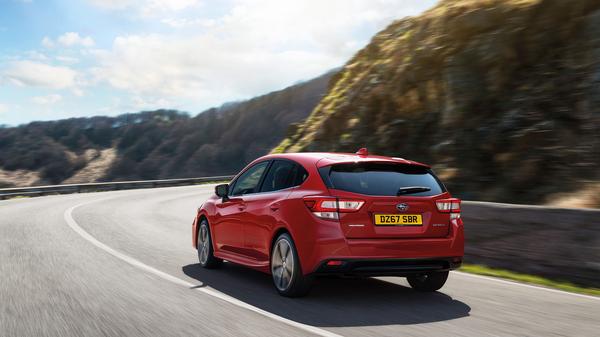 Performance cars
While Subaru might not boast about its motorsport past quite as much as it used to, it still has some sports cars in its collection. The first is the
WRX STI
, which mirrors the
Impreza
WRX STIs of years gone by but without the name now kept by the hatchback. With a turbocharged 2.5-litre petrol engine, a big spoiler and all-wheel drive it's all about as close to a rally car as you can buy for the road.
The other Subaru performance car is the
BRZ
, which was developed with Toyota and bears more than a passing resemblance to that brand's GT86. The reason? They're the same car, bar the badge and a few set-up tweaks. The BRZ is a coupe with a low centre of gravity, rear-wheel drive and a 2.0-litre engine, available with either a manual or automatic gearbox. It doesn't come with monstrous power; rather, it's all about handling and feeling instead of brute speed.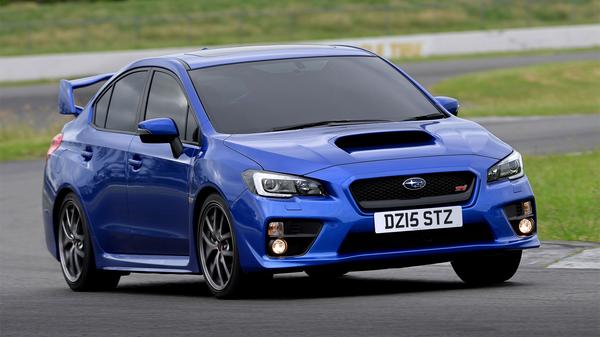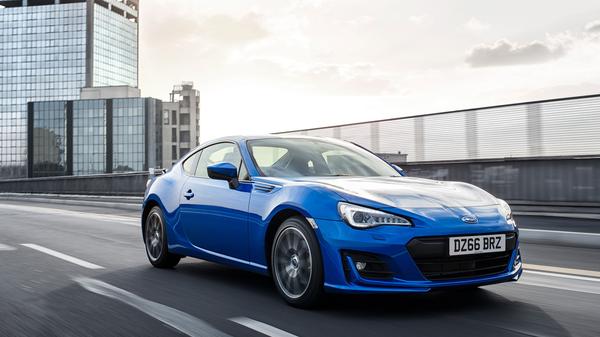 Subaru jargon explained
What's this about a boxer's eyesight? As with all car manufacturers, Subaru uses a lot of marketing speak to describe its features. Here's what all that means.
Boxer: A type of engine that Subaru favours. Unlike most engines, the cylinders face each other, horizontally, so that when the pistons move it looks like two boxers trading punches. The configuration means that the engine is flat, and can be mounted low in the car for improved handling. EyeSight: This is Subaru's active safety package, which links together six different systems. It uses cameras and sensors around the car to spot other vehicles and control the car, adjusting speed and steering to maintain distance from a car in front, automatically brake in an emergency and warn you of an obstacle when manoeuvring. Lineartronic: Subaru's name for its gearbox, or rather its continuously variable transmission (CVT). This operates like an automatic gearbox in that you don't need to change gear manually, although it doesn't actually use gears. The device adjusts continuously to give the best performance from the engine under acceleration. SAWD: Symmetrical all-wheel drive. This is a system standard on all Subarus except the BRZ and sends power to all four wheels. The symmetrical part of the name reflects the fact that it's mounted, well, symmetrically, which Subaru says makes for a more stable chassis and better handling than some other systems. Subaru Global Platform: The mechanical underpinnings that sit beneath all new Subarus from 2016 onwards. It was designed to be stiffer than previous models to improve handling and comfort, as well as safety in the event of a collision. X-Mode: A system in off-road models that adjusts the characteristics of the car to better suit different terrain. Elements like the engine, transmission, all-wheel drive and brakes are adjusted to improve grip and control.