Feature
New Car of the Year: Jaguar XF
Find out why the Jaguar XF was the overall winner of our 2017 New Car of the Year award.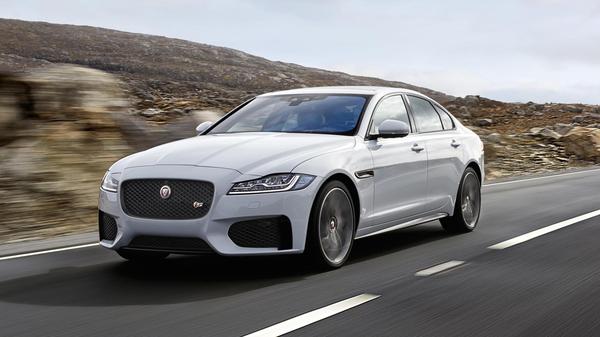 Words by: Ivan Aistrop
Published on 1 August 2017 | 0 min read
The overall Car of the Year award is our most coveted. Like most of our awards, it's decided by feedback collated from a survey of around 10,000 car owners, all of whom rated their car in 16 key areas. We totted up all the scores in all of the 16 areas for each and every model featured in the survey, to calculate an overall score. This told us which model car buyers had found most satisfying to own, all things considered.
Both the
Volkswagen Tiguan
and
Volvo V40
came incredibly close to victory, but in the end, both were beaten by our eventual winner, the
Jaguar
XF
. Owners rated the car as being the absolute best in no less than three areas: comfort, features and power. It also ranked second out of all models for quality and on how safe it feels. Overall, the XF ranked among the top five models in nine of the 16 areas. Here are just a few of the comments owners made about the XF…
"Exceeded all our expectations. Beautiful car to see and to drive."
"Perfect car in every way."
"This car checks all of the boxes for me, it's a pleasure to own and drive."
"This is the best car I've owned. Performance, looks, reliability and comfort are exceptional. Attention to detail is superb."
Our experts rate the XF as highly as the people that own it, too, as you can see
in our Expert Review.
What's more, the car has also made our shortlists for the
Best Saloon Car
and the
Best Fun Car
.
Trouble is, it'll be even harder for the Jag to retain its title than it was to win it in the first place. Not only does it have to beat all the same cars it did last year, but all the new models out too. Does one of those have what it takes to win the 2018 crown? Have your say on the outcome of our 2018 New Car Awards by
completing the survey
and letting us know what you think of your car. Be sure to watch out for the results on 24 May.