Expert Review
Tesla Model S saloon (2016 - ) review
The Tesla Model S is a groundbreaking electric car that promises luxury car comfort, supercar performance and peerless eco credentials. Is it really a jack-of-all-tades? Find out in our expert review.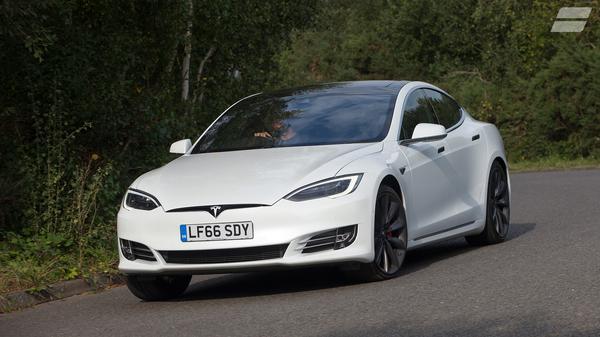 The Auto Trader expert verdict:
The Tesla Model S is a familiar sight these days, but the Best Green Car in our 2019 New Car Awards is still one of the most remarkable, revolutionary cars on the market. It remains one of the most advanced electric cars you can buy, offering a huge battery range and phenomenal performance, while it's also an immensely practical luxury car. Everyone else is still playing catch-up.
Reasons to buy:
Very fast and great to drive
Outstanding battery range
Comfortable and hugely practical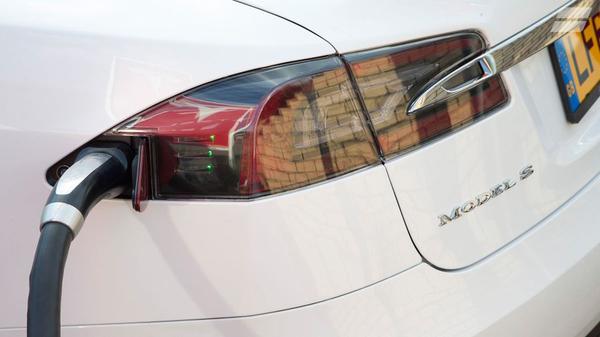 Running costs for a Tesla Model S
Prices for the Model S have crept up over the years as Tesla has increased power and dropped the cheaper versions to avoid any crossover with the smaller
Tesla Model 3
. As a result it now costs as much as luxury cars such as the
Audi A8
and
Mercedes-Benz S-Class
, with top-spec versions nudging the £100,000 barrier. If the ticket price is daunting, the running costs are less so. Topping up with electricity will cost you a lot less than diesel or petrol for a combustion-engine rival with similar performance. Maximum battery range is better than just about any other electric car, varying between 367 and 379 miles depending on model. Like every Tesla, the Model S can be charged using a home charger, standard or fast-charge public chargers, or Tesla's own extensive network of rapid-charge 'superchargers'. As a pure EV the Model S is exempt from emissions-based congestion zones and Vehicle Excise Duty (road tax), while company car tax is zero for the 2020/21 tax year and rises to a negligible two per cent from 2022. Residual values are stronger than those of most big saloons, while Tesla operates an 'as-needed' policy for servicing, and points out that its cars don't need oil or air filter changes, while regenerative braking reduces brake wear.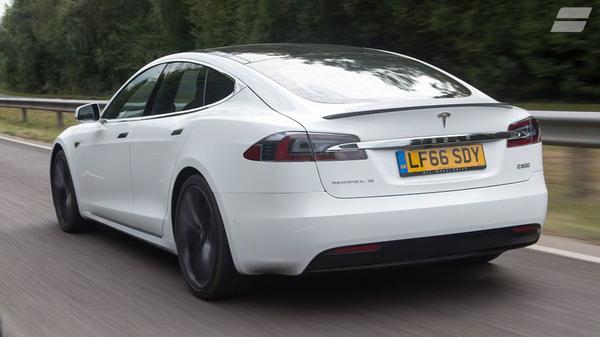 Reliability of a Tesla Model S
The Model S has been around for a few years but there's still not enough meaningful reliability data available. Take Auto Trader owner reviews as a guide, though, and you'll struggle find a bad word about how reliable the brand's cars are. What's more, the fact that many upgrades can be applied through software updates over the internet means that some issues can be remedied quickly and without any inconvenience to the owner. The battery and drive unit are protected by an eight-year/120,000-mile warranty, while the rest of the car has a four-year/50,000-mile warranty.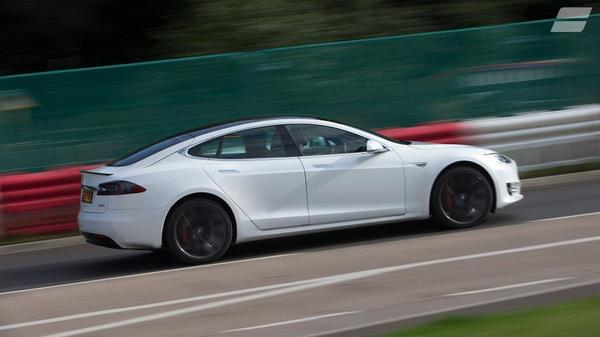 Safety for a Tesla Model S
The Model S achieved the full five-star rating in Euro NCAP tests in 2014, and it comes with all the safety measures you expect, including six airbags and electronic stability control. Since that rating was achieved, Tesla has introduced more safety features to the Model S, including autonomous emergency braking. Enhanced AutoPilot is also available as an option – this helps manage your speed according to the behaviour of other cars around you, uses steering inputs to keep you in your lane and allows you to change lanes with nothing more than the flick of a turn signal.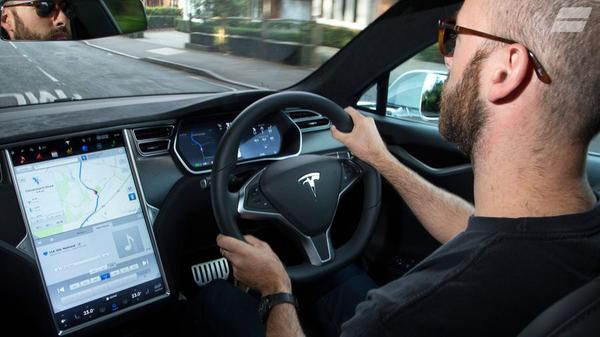 How comfortable is the Tesla Model S
The Model S might be in the autumn of its years but its interior still looks pretty futuristic and has the power to wow you with its immense vertical touch-screen. Most brands have followed a similar path in the years since its launch. Despite the many functions it has to deal with it, the touch-screen is easy to use and exemplary in its responsiveness and clarity. Supportive seats and good visibility complete a great driver environment. Interior quality isn't a match for most other luxury cars but it's classy enough and the sheer uniqueness of its interior design is enough to make the Model S feel a bit special. By making full advantage of the under-floor location of the battery pack and the absence of a large engine up-front, the Model S is one of the most practical cars in its class. There's masses of headroom and legroom and, unusually, space for three across the back seat due to its flat floor. The boot is huge, and there's also a decent-sized load space under the bonnet. You can even turn it into a seven-seater, with the option of two additional rear-facing chairs that can be stored beneath the boot floor. Although it's a big, heavy car the Model S is great fun to drive. You can thank the low centre of gravity and electric four-wheel drive for that, along with responsive steering and air suspension that does an admirable job of keeping things comfortable over bumps and well controlled through corners.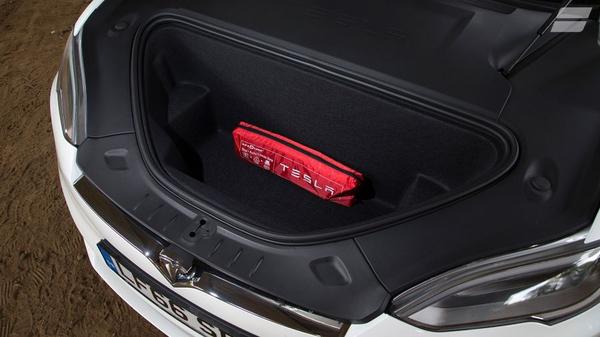 Features of the Tesla Model S
The standard kit on the Model S includes pretty much everything you'd also get on a 'conventional' car. That huge touch-screen includes functionality like sat-nav, DAB, Bluetooth and a high-definition parking camera. When you're in the car, you can also use certain functions through voice control; and, when you're not, others can be operated through a remote control mobile app. A powered tailgate and a 12-way electric adjustment for the heated seats are also standard, as is keyless entry. All sorts of other clever stuff is available from the options list, too, including the AutoPilot functionality and an air-filtration system with a bio-weapon mode (yes, really!). It's very easy to escalate the price of your car by thousands without really trying, so be careful when perusing the options list.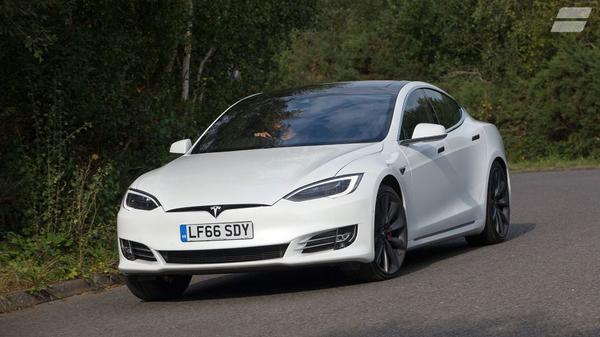 Power for a Tesla Model S
Tesla proudly refers to the Model S as 'the quickest four-door sedan ever built'. We're not going to argue – it's one of the fastest cars on the road, and is quite capable of embarassing supercars that cost twice the price. There are two versions of the Model S available – Long Range and Performance. Both have two electric motors providing four-wheel drive, but each is optimised for different priorities, as those names suggest. Even the Long Range is stupendously quick, accelerating from 0-60mph in 3.7 seconds. Engage 'Ludicrous Mode' in the Performance version and acceleration is just that, with a 0-60mph time of just 2.4 seconds. For context, that's as fast as a Bugatti Chiron. Even if you've driven the most exotic of supercars, you won't have felt a sensation of speed quite like the one you get in the Model S. The absence of any gearshifts – and the fact that the electric motor's maximum torque is produced the moment you touch the accelerator pedal – means that acceleration is instant, hugely powerful and seamlessly smooth. It has to be experienced to be believed.