Expert Review
Skoda Superb Hatch (2019 - ) review
The Skoda Superb isn't just a lot of car for the money, it's a fabulous car full stop with great refinement, lots of space and fine driving manners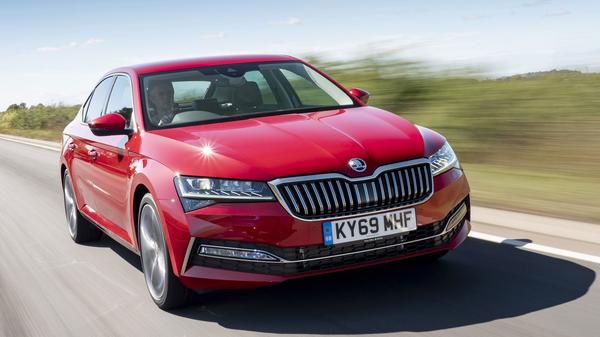 The Auto Trader expert verdict:
Available new from £27,180
The Skoda Superb is a sensational family car. It has a colossal amount of space, both in the passenger compartment and in the boot, and it comes with a whole host of clever touches to make family life easier. It's high in quality, good to drive, well equipped and affordable to buy and run, though you do have to pay extra for some of the more sophisticated driver aids and safety gear.
Reasons to buy:
Hugely spacious
High in quality
Affordable and well equipped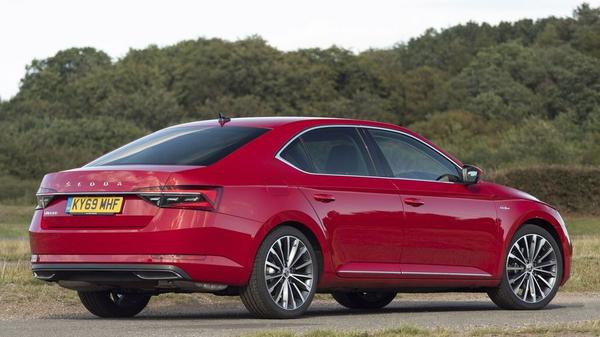 Running costs for a SKODA Superb
For what is an undeniably vast car, the Superb's running costs should be fairly reasonable. Model-for-model, CO2 emissions and fuel economy figures can't quite match those of the equivalent
Ford Mondeo
or
Passat Saloon
but, considering the Superb's extra size, it's really not very far behind. The best for high-mileage fleet drivers looking to screw down costs is the sub-100g/km 2.0 TDI diesel on the most basic trim level, though the smaller petrol engines are also pretty good for
Benefit In Kind
and offer more options. There's also a new
hybrid
version which is more expensive to buy but could reap huge tax savings if you're running it as a
company car
. As
with all hybrids
savings at the fuel pump will be more dependent on where and how you drive it and whether you're willing or able to plug it in and charge it – for short journeys you could save a lot of money but for longer ones it'll be little more efficient than a regular petrol or diesel.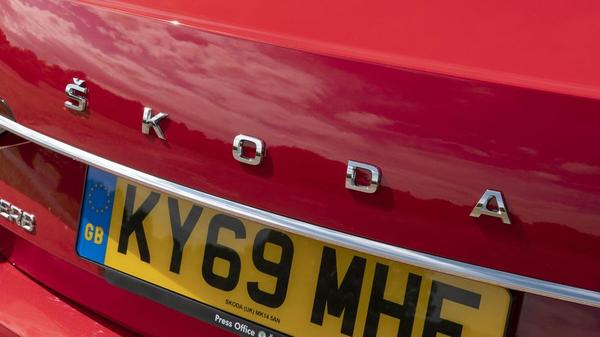 Reliability of a SKODA Superb
There's very little specific reliability data for this car yet but Skoda's record for dependability according to Warranty Direct's Reliability Index is excellent. The brand has always been towards the top of the table in the JD Power Vehicle Dependability Study and has been steadily building on that good performance with each year that goes by. It's easy to see why, too. It uses parts which are well-proven across the Volkswagen Group, and it also comes with Skoda's standard three-year/60,000-mile warranty, of which the first two years are unlimited mileage. If you're on a longer lease or PCP deal and want total piece of mind you can extend it to four or five years for an extra cost too.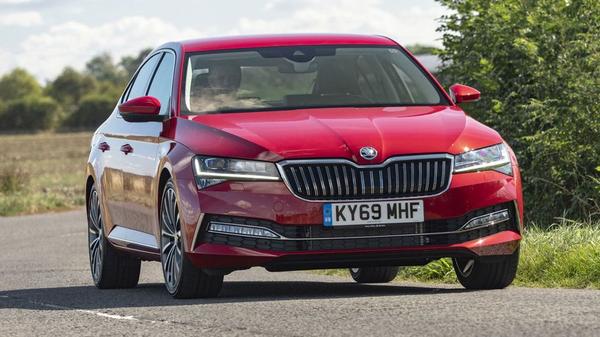 Safety for a SKODA Superb
Skoda is very canny at hitting attractive price points but does make you pay extra for some of the safety gear rivals include as standard. Every car gets airbags, anti-lock brakes, traction control, an enhanced system to automatically slam the brakes on if pedestrians wander out in town and the things you'd expect in this day and age. But a driver fatigue sensor and rear parking sensors aren't included on the base model and nor can you add the systems like automatic lane keeping or blind spot warnings optional on other models. There's a package that automatically shuts windows and sunroof ahead of an impending crash, pre-tensions the seatbelts and adds side airbags in the rear but – again – you have to pay extra for it.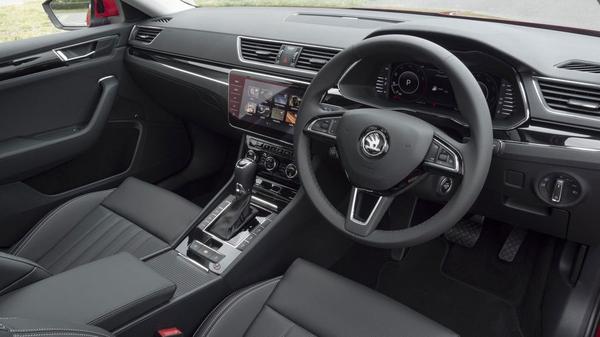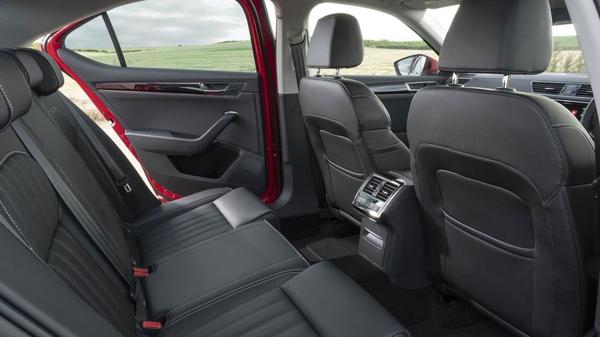 How comfortable is the SKODA Superb
For families and drivers racking up big mileages alike the Superb is supremely comfortable, doing a great job of isolating you from poor road surfaces. Others may offer more sophistication but the Superb really isn't far behind the best-in-class for ride, especially if you stay away from the larger wheel options. It's a big car and the steering is a bit numb but it feels stable and secure in corners, without too much wallow. It's pretty quiet on the move, too, with most exterior noises kept at bay. To top things off, the driving position is comfortable and has bags of adjustment, while your visibility is clear in all directions. The Superb treats its passengers just as generously too, especially in the rear. There's as much rear legroom as in most luxury limousines, and headroom isn't in short supply, either. Two tall adults will be able to stretch out, and three will be able to travel back there in reasonable comfort. Obviously,
the boot
on the hatchback isn't quite as enormous as on its estate car sibling, but it's still a very impressive size and easier to access than saloon rivals. Space aside, the Superb has plenty of clever little features to make your life easier, from velcro dividers in the boot to stop small items rolling around, to a removable boot light that can act as a torch. Oh, and the front doors each have an umbrella stored in them. Great stuff.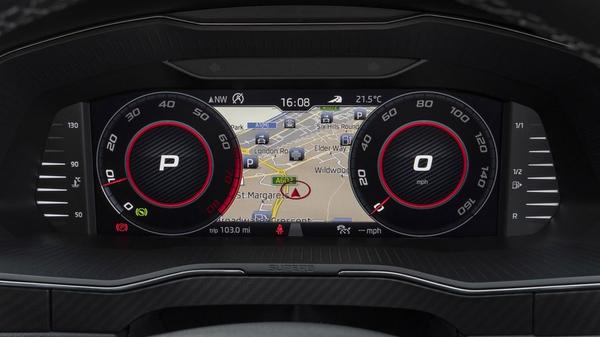 Features of the SKODA Superb
Skoda knows the Superb has appeal for a wide range of drivers, from fleet hacks to those seeking a cut-price limo. So, the range is broad, with plenty of options to spec your Superb to suit your budget and needs. All feature air-conditioning, a touchscreen with DAB and Bluetooth and voice control. You need to go a step up to pair your phone and use your apps
via Apple CarPlay or Android Auto
though. The mid-level trim is probably the best all-round option, adding fancy LED headlights, leather upholstery, a power-operated bootlid and the fully integrated navigation system. Anything beyond this is more about the aesthetics, whether you're after a more sporty look to go chasing Audi drivers in the fast lane or settle back into the more
luxurious
surroundings of Skoda's premium Laurin & Klement line. For tech fans the upgraded 'Columbus' navigation system with bigger screen and touch control can be optioned in on lower spec levels where it's not already included, likewise the 'Virtual cockpit' display that replaces conventional dials with a configurable screen able to put navigation info directly into your line of sight.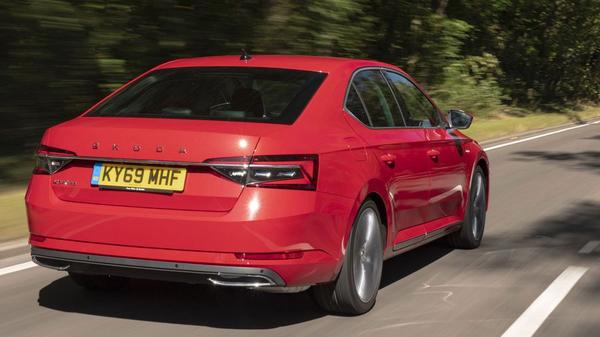 Power for a SKODA Superb
There are engines to suit all drivers in the Superb range, whether petrol, diesel or hybrid and focused on economy, low CO2 or even performance. These are all familiar from other Skodas and cars in the wider VW family and proven performers. We've tried the 2.0-litre diesel in 150 and 190 horsepower form and, while both are impressively perky, we'd say the standard one is fine for most drivers and you don't really need the extra power. The DSG branded automatic is a relaxing option whichever engine you pair it with, too. We've also had a go in the 190-horsepower petrol, which does a very good job of masking the lack of low-down grunt that the diesels provide. It never feels like you're wishing for more power, and while revving it harder does give you more performance, it's still more than capable of pulling strongly from the off. We'd still choose the diesel for longer motorway journeys, as it's a more effortless and fuel-efficient experience, but if petrol makes more sense for you then you shouldn't feel shortchanged. There's also a high-performance petrol with four-wheel drive if you really want to make progress. We've not driven the hybrid version yet but we have had a go with the Passat GTE that uses effectively the same system and it's impressively seamless in the way it switches between pure electric, hybrid and conventional petrol power. Short journeys play to its strengths best, the fuel consumption on longer runs little better than a conventional petrol.