Expert Review
Peugeot 5008 SUV (2020 - ) review
The seven-seat version of the popular 3008, the Peugeot 5008 is good looking, excellent value for money and has a versatile interior configurable to all manner of family needs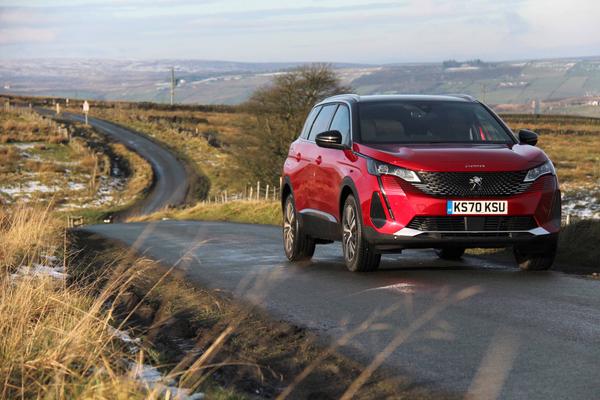 The Auto Trader expert verdict:
Available new from £30,010
The Peugeot Peugeot 3008 is one of our favourite family SUVs and, if you like the look of it but need a bit more space, the 5008 offers broadly the same package with two extra seats in the boot. Like its little brother, the 5008 has been updated with a new grille, distinctive LED running lights to match the rest of the Peugeot range, updated trim, improved technology and additional driver assistance features. A stylish player in the seven-seat SUV market, it looks cooler than a Nissan X-Trail or Hyundai Santa Fe and is more affordable than a Land Rover Discovery Sport or Mercedes-Benz GLB.
Reasons to buy:
Flexible seating options
Stylish looks
Plenty of tech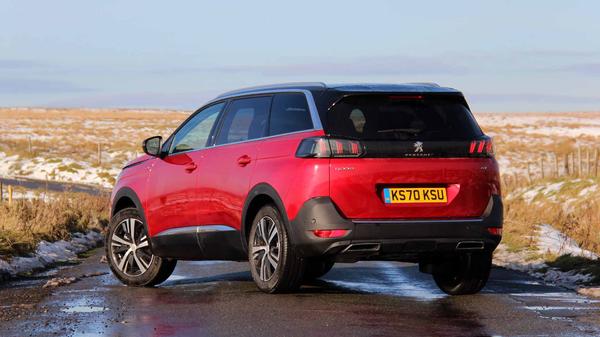 Running costs for a Peugeot 5008
The Peugeot badge may not be as posh as that of Land Rover or Mercedes but the 5008 is stylish and well-built enough to hold its head high alongside premium seven-seat rivals like the
Discovery Sport
and
GLB
while being much more affordable to buy. The fact it has the SUV look but doesn't feature expensive four-wheel drive hardware means it's cheaper than more '4x4' style rivals like the
Hyundai Santa Fe
and more efficient on fuel, though it'll cost you more than a
Nissan X-Trail
. Unlike the
3008
there's no hybrid option, so the 5008 won't be as appealing to company drivers looking to keep their Benefit In Kind costs down. The petrol and diesel engines are relatively efficient, though, the former better if your journeys tend to be on the shorter side whereas the diesels are more cost effective if you do a lot of miles, especially fully loaded with all seven seats occupied.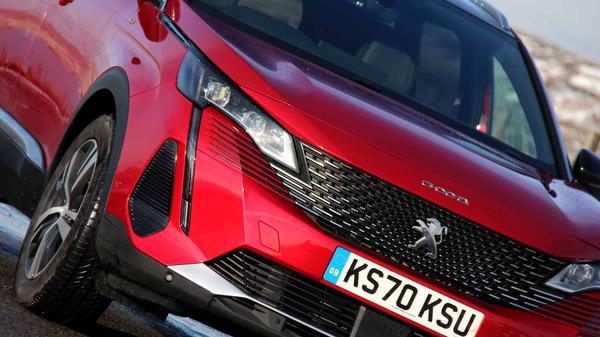 Reliability of a Peugeot 5008
Recent performance on the respected JD Power Vehicle Dependability Study suggests Peugeot builds very reliable cars, which should mean you can buy with confidence. The standard warranty on the 5008 is a fairly typical three years/60,000 miles, which is adequate but rivals like Hyundai offer five years and Kia leads them all with a seven-year guarantee. While it's within this warranty period you can extend it if you wish, which might be sensible if you're on a 48-month finance term for example. This option does come at a cost, however.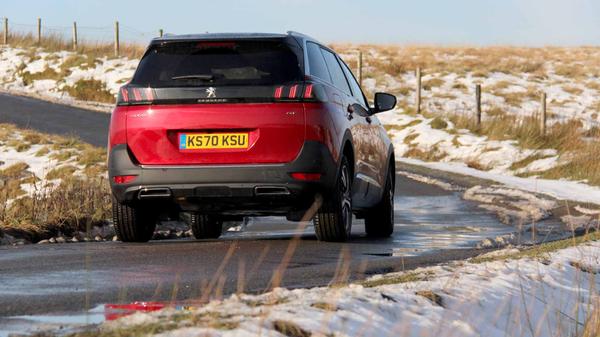 Safety for a Peugeot 5008
Safety is obviously an important consideration on a family car like the 5008 and Peugeot has upgraded the automatic braking system to detect pedestrians and cyclists after dark and expand the speed range in which it operates – fail to spot the hazard yourself or respond to warnings and it will brake the car to mitigate or avoid the collision. There is a lot of other safety tech available too, though much of it is reserved for the higher trim levels or a cost option which, to be fair to Peugeot, is pretty standard practice. There are three levels of driver assistance packages according to the model and whether or not it has an automatic gearbox, the latter enabling features like 'stop and go' with the adaptive cruise control to take the stress out of busy traffic. 180 degree and 360-degree parking aids are available too, which is handy given it's a big car with limited rear visibility. And while there's no four-wheel drive version you can opt for Peugeot's variable 'Advanced Grip Control' with a rotary dial to tune the traction control to different surfaces like sand, mud and snow. We wouldn't advise going green laning in your 5008 but this system should get you out of slithery car parks and the like, which is probably as close to off-roading as most family SUVs need to go.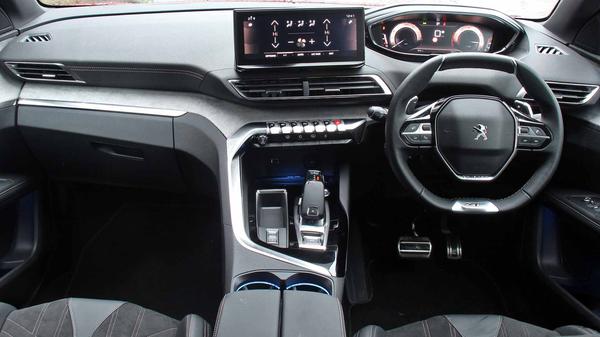 How comfortable is the Peugeot 5008
The 5008 is as stylish on the inside as it is on the exterior, and the cabin has a distinctive look and feel with expensive feeling materials and cool design. In the Peugeot style the steering wheel is tiny and sits in your lap, with a digital display above it and directly into your line of sight. It looks quirky but you soon get used to it and it's a comfortable driving environment. The real party piece is the multi-configurable rear seating, with three individual seats in the middle row and two folding ones that emerge from the boot floor with a simple tug on a loop of fabric. You have to take the parcel shelf out and find somewhere to stash it once you do but the two rear seats are big enough for sizeable kids and you can free up as much legroom as you need by sliding the middle seats forward a bit. Accessing the rear seats can be a bit of an obstacle course but that won't trouble the age bracket for which they are designed. Long rear doors help, though they are a mixed blessing if you don't score yourself a parent and child space as they need room to open fully. Our test car came with the optional hands-free power tailgate, which in theory opens when you wave your foot under the bumper if you have your hands full of shopping. Frustratingly it seemed reluctant to do so, though it seems happy enough to close on your head if your foot strays under the the car while you're loading stuff into the boot. Thankfully you can disable it via the settings menu but it's a supposed convenience function we'd pass on. Tailgate issues aside the boot is a good size in five-seat mode but rather more limited if you're using all seven seats. High-riding SUVs and crossovers are popular for their style but the stance doesn't do any favours for ride comfort, given manufacturers have to fit stiff suspension to stop them feeling wallowy and top-heavy in the bends. The 5008 is no exception, and at urban speeds road imperfections make their presence felt. It's better once the speeds rise and the longer wheelbase than the 3008 means it feels more settled and stable. It also calms the slightly hyperactive responses of that little steering wheel, which is a bonus. Refinement is very good, meaning the 5008 will be a pleasant place to rack up the miles on a family road trip, while folding picnic tables on the backs of the front seats give middle-row passengers somewhere to rest their tablets. These and built-in window blinds are standard on mid-spec cars and up and show Peugeot knows what family buyers need in their cars.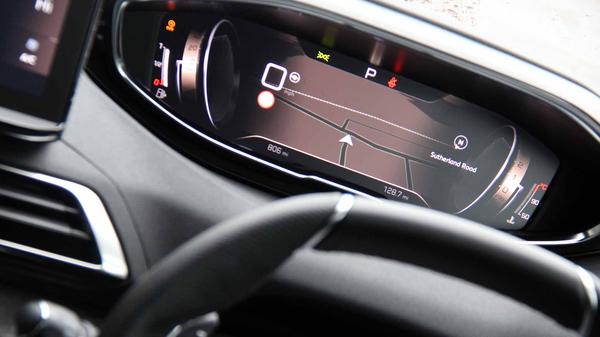 Features of the Peugeot 5008
This updated 5008 gets some welcome improvements to the tech, the standard-fit digital dashboard getting improved graphics and deeper blacks for a more sophisticated look. The configurable displays are really cool, the minimalist setting especially welcome when driving in the dark so as to avoid eye strain. Bluetooth, DAB and
'Mirror Screen'
smartphone connectivity are standard on all models, all but the most basic trim level getting an uprated HD 10.0-inch touch-screen with connected navigation features and subscription-based speed camera and traffic alerts. Parking sensors and a rear-view camera are standard on all models, which you'll be glad of. Interior trim and materials get progressively fancier as you go up the range, as do ambient lighting and other treats. The GT models are where the looks really get a lift with two-tone paint, full LED headlights with 'fog' mode, fancier interior trim and the higher level of driver assistance features. A new, self-explanatory 'Black Pack' offers a more downplayed look if that's your thing.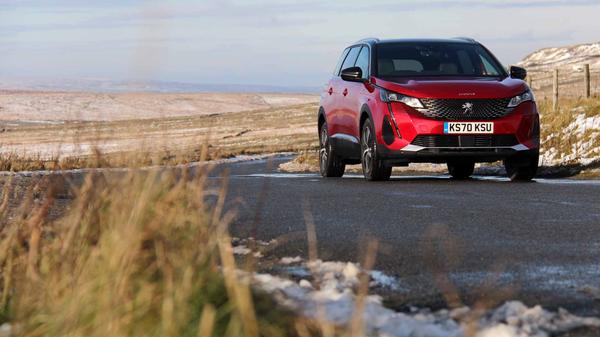 Power for a Peugeot 5008
Diesels tend to be popular in bigger SUVs of this type and the 5008 has the option of a 1.5-litre available as a manual or automatic and a more powerful 2.0-litre, which is automatic only. The latter will only really be necessary if you intend to do lots of long trips loaded with people or kit. The two petrol options are a 1.2-litre 130 (manual or automatic) or a 180 horsepower 1.6-litre. We tried the latter, which comes with an automatic gearbox as standard. Experience of the smaller engine in the 3008 suggests it punches above its weight and is respectably refined for a three-cylinder motor but the four-cylinder 1.6 is much smoother and we'd venture the extra power is probably worthwhile in the bigger 5008. It works well with the automatic gearbox, which also realises the full potential of the adaptive cruise control. We did experience some frustration with the shifter, though, which looks fancy but won't select drive if you rush it, leaving you stranded at the lights in neutral with a line of angry traffic behind you.