Expert Review
Mitsubishi Eclipse Cross SUV (2017 - ) review
Striking looks make the Eclipse Cross one of Mitsubishi's most upmarket models yet, but it still lags behind some of the class-leaders and the petrol-only engine line-up limits choice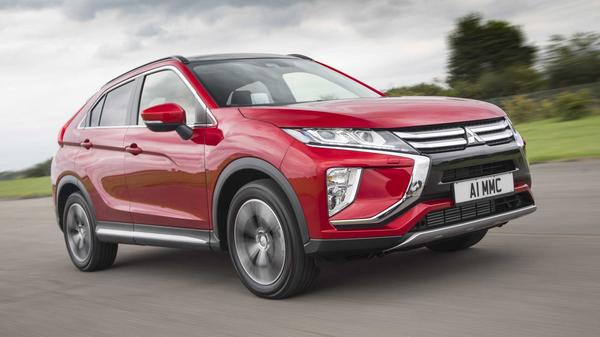 The Auto Trader expert verdict:
Available new from £22,560
While the Eclipse Cross is a significant improvement for Mitsubishi, it doesn't do enough to beat the best-selling models in the fiercely competitive crossover segment. Nonetheless, it provides lots of space for passengers, especially in the back, and most models feature useful technology and safety aids. However, its petrol engine is not very economical.
Reasons to buy:
Spacious interior
Elevated driving position
Distinctive styling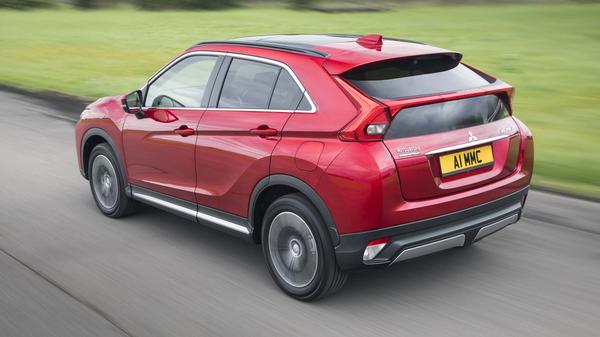 Running costs for a Mitsubishi Eclipse Cross
The Eclipse Cross doesn't cost an outrageous amount compared with its many compact SUV and crossover rivals, but it's by no means the cheapest car of its type to buy. Nor is it the most economical. The lack of a
diesel or hybrid
option will put a large proportion of buyers off from the get-go, while the cleanest version – the manual – doesn't even do 40mpg by official figures. There isn't a huge penalty for choosing the automatic but the all-wheel drive version takes a big hit on emissions and fuel economy. Even when compared with petrol-powered rivals, those figures aren't particularly impressive, and neither are the CO2 scores, meaning heftier
tax
bills.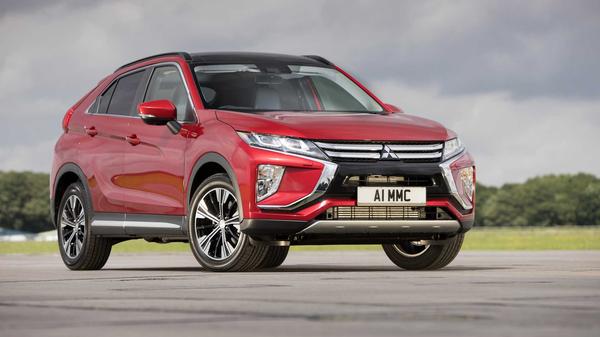 Reliability of a Mitsubishi Eclipse Cross
Mitsubishi has a reputation for building cars that are robust and hard-wearing, but the firm's middle-ranking position in Warranty Direct's Reliability Index neither confirms nor denies that. The 1.5-litre petrol engine is new, so we don't have any data to indicate how reliable it will be as yet. Mitsubishi provides a generous five-year/62,500-mile warranty with the Eclipse Cross, along with three years of pan-European roadside, home and accident assistance for added peace of mind. You can increase the warranty's mileage limit for an extra cost if required.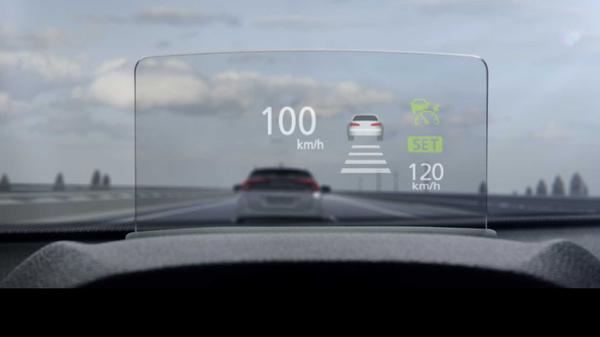 Safety for a Mitsubishi Eclipse Cross
All models get seven airbags, including one for the driver's knees. The Eclipse Cross also features an automatic emergency braking system on all versions, which can even detect pedestrians and stop the car at lower speeds. Also, it will activate the hazard warning lights during an emergency stop to alert other vehicles behind. Disappointingly, sensors to detect vehicles in your blind spot and flash an alert in the mirrors, a buzzer and warning light to warn if you're drifting out of your lane and a system to detect traffic crossing behind you when reversing out of parking spaces are only included on the top trim level and can't even be added as an option on others.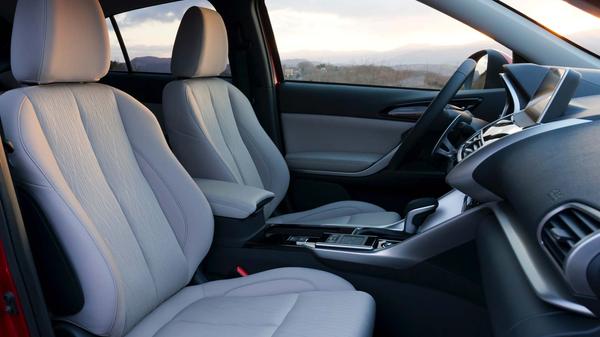 How comfortable is the Mitsubishi Eclipse Cross
One of the first things you'll notice is that you climb up into the Eclipse Cross. It has an elevated driving position that provides a good view of the road ahead. Large door mirrors offer a generous field of vision, too, but the rearward view is compromised a little because the tailgate's bodywork bisects the glass. Passenger headroom in the front and rear is quite good, but with three adults in the back it does start to feel cramped width-wise. One useful feature of the rear seats is that they can slide forwards and backwards to improve kneeroom (which is fine) or increase boot space as necessary. Despite the size of the Eclipse Cross, the boot isn't huge, no matter which position you have the seats in. On the move there is a tendency for harsher bumps and even raised rumble strips to shudder through the cabin but, aside from that, the ride comfort compares pretty well to most main rivals. Even though it is a tall car, the Eclipse Cross feels surefooted in the bends, and that's improved further with the all-wheel-drive version. There is also a nice directness to the steering, so you're likely to enjoy driving it down a good B-road, but it's still light enough around town, making the Mitsubishi easy to manoeuvre into tight parking spots. At higher speeds, though, there is quite a bit of wind noise, even with the sound-reducing windscreen that is fitted to some versions.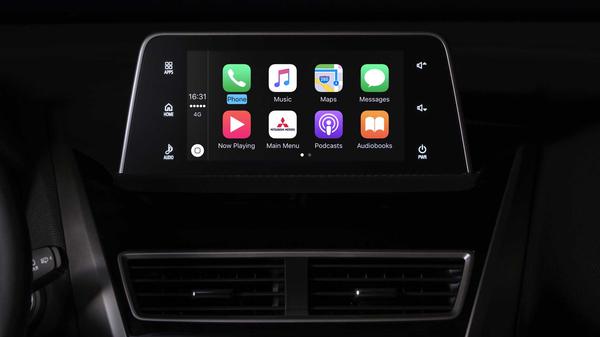 Features of the Mitsubishi Eclipse Cross
All Eclipse Cross models come with keyless entry and a 7.0-inch touch-screen display as standard, a fiddly touchpad below it offering an alternative way to interact with the car's infotainment system. The rest of the switchgear feels as robust as it looks, while the plastics and other materials used throughout the cabin are of a higher quality than is typical of other Mitsubishis. The decision not to fit satellite navigation may bother some people, though. The thinking is that most owners will use apps on their smartphone via the standard
Apple CarPlay and Android Auto integration
, but this could impact on your data plan and prove costly, especially if abroad. A colour head-up display is fitted to higher-spec versions, as are heated front seats. Audiophiles may want to consider the range-topping model as it comes with a nine-speaker Rockford Fosgate sound system, but its sub-woofer does take up some boot space.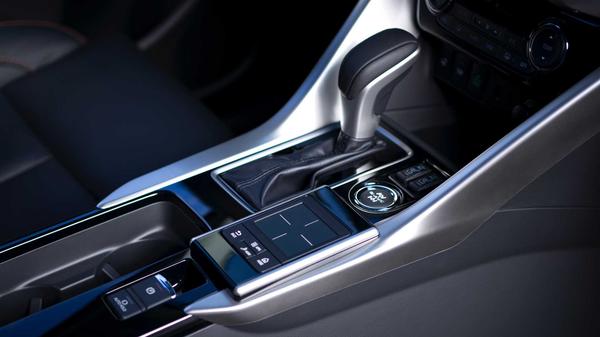 Power for a Mitsubishi Eclipse Cross
As there's only one petrol engine available, the only real choice you have to make is whether you prefer to shift gears manually or leave it to the automatic continuously variable transmission (also known as a CVT gearbox). If driven with a light foot, the CVT works pretty smoothly and the all-wheel drive version is over half a second faster from 0-62mph than the manual. However, a heavy right foot does send the revs soaring, overworking the engine and making things noisy. Pick the manual gearbox, and you'll save money on the purchase price and get slightly better fuel economy, though the shift action isn't the smoothest. Whichever gearbox you choose, though, the 163 horsepower, 1.5-litre petrol engine delivers adequate rather than sparkling performance.