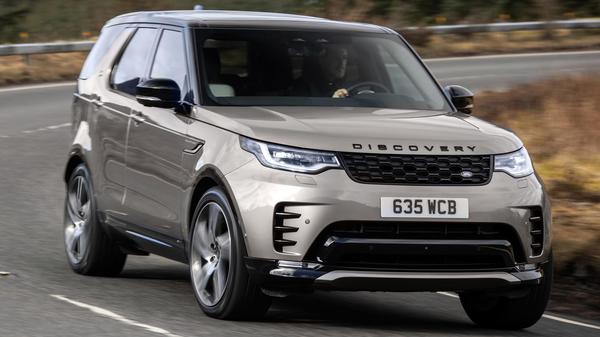 Words by: Dan Trent
Published on 17 March 2021 | 0 min read
The Auto Trader expert verdict:
Available new from £60,540
Where many premium SUVs mistakenly push the 'sport' side at the expense of the more important 'utility' bit, the Land Rover Discovery has always put practicality first, the huge interior space and endlessly adaptable seating for up to seven occupants now matched with improved quality and Land Rover's latest Pivi Pro infotainment system. A visual nip and tuck includes revised LED headlights with fancy 'animated' indicators while new mild hybrid petrol and diesel engines complete the 2021 model year update and equip the Discovery to compete with rivals like the Volvo XC90. The lack of a plug-in hybrid option like the Volvo may be a disappointment for some but, in all other regards, the Discovery is a class act.
Reasons to buy:
Massive - and massively practical
Powerful new engines
Much improved tech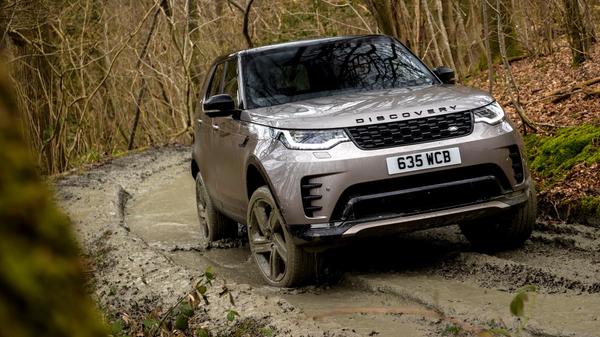 Running costs for a Land Rover Discovery
Be under no illusions – a big, luxurious seven-seater SUV like a Discovery is never going to be a cheap car to buy or run. But the upfront purchase cost is on a par with rivals like the Audi Q7 and Volvo XC90, while the seven-seat options from BMW and Mercedes-Benz are effectively from a class above and much more expensive to buy. In terms of running costs Land Rover has introduced mild hybrid technology (or MHEV) to the new engine range in the updated Discovery, which helps a little on CO2 and mpg but can't match the Benefit In Kind busting numbers you get with a plug-in hybrid, like the XC90 we've been running on long-term test. In fairness, these only really benefit company users and private buyers will be more interested in the real-world running costs, which are on a par with rivals if you compare like-for-like diesel engines they all work best with.
Expert rating: 4/5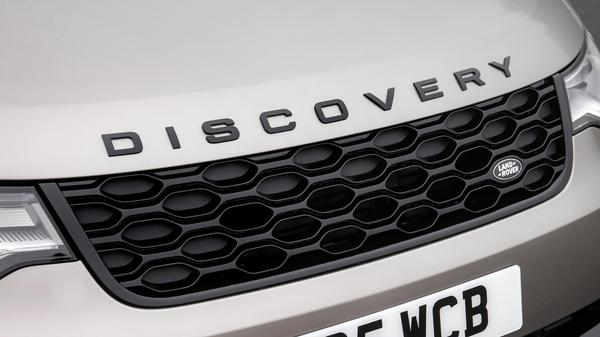 Reliability of a Land Rover Discovery
Older Discovery models had a patchy record for reliability and, as a brand, Land Rover doesn't always fare too well in surveys and rankings. To be fair, nor do any of its premium rivals and this is often down to both the complexity of the cars they are selling and the higher cost of repairs when they do go wrong. The new Pivi Pro infotainment system is being rolled out across both Jaguar and Land Rover ranges at the moment and represents a huge investment – we've heard of a couple of wobbles from Defender owners and we had an issue with it in an F-Pace fitted with the same system so we'll have to hope Land Rover is on top of it. If issues do come up the system can at least update itself 'over the air' with fixes, much as your smartphone does. In theory this means dealers can solve many issues remotely, without the faff of you having to bring the car in.
Expert rating: 2/5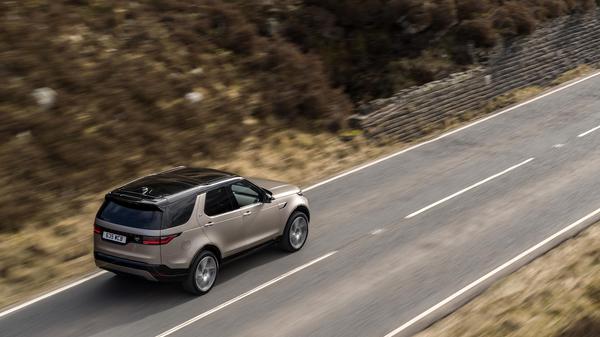 Safety for a Land Rover Discovery
There is the very obvious security of being in a large, substantial vehicle and families will feel reassured the Discovery will take good care of them. All Land Rovers are built to be unstoppable off-road and so it seemed with our test loop in the muddy grounds of Eastnor Castle, where the brand tests all its cars. On or off the road the four-wheel drive and supporting electronics deliver a huge sense of security and confidence that you'll make it home, no matter what the weather does. If you're really serious you can add the Advanced Off-Road Capability Pack with additional low-range gearing and extra modes but this will be overkill for most drivers and the standard car is more than capable. All models also get a 3D 'surround camera' system, eight airbags, lane keeping assistance and cruise control with speed limiter function. A Blind Spot Assist pack on higher range models adds a 'Clear Exit Monitor' system to warn against opening doors into the path of unseen traffic while rear-facing traffic monitors are included on the top model as part of the Driver Assist Pack. If you're likely to make the most of the Discovery's formidable pulling capacity the optional Towing Pack includes a deployable hook, headlamp levelling and additional driver assist functions to help with hitching and reversing.
Expert rating: 4/5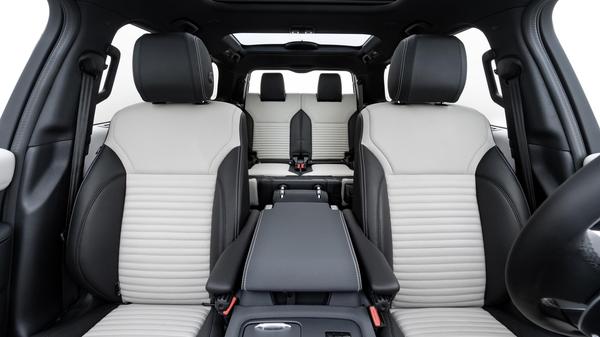 How comfortable is the Land Rover Discovery
The Discovery feels intimidatingly massive on the road at first, though the forward visibility helps you gain confidence and the upright, off-roader-stance means it doesn't suffer the forward blind-spots of sleeker rivals like the Q7. Standard air suspension means the Discovery can adjust its ride height according to whether you're driving on or off the road and also means a greater range of adjustability through the various driving modes. Land Rover always scores well here and the Discovery rides with real comfort and authority, the queasy top-heaviness you get in some SUVs well controlled while bumps are effectively smothered. The big steering wheel, and its relatively slow reactions, are in keeping with the brand's off-road roots and encourage steady progress that is entirely appropriate to its family SUV role. Of more interest to its target audience are the endlessly configurable ways you can adapt the interior to the number of people you need to carry. In five-seater mode with the third row folded away there are three genuine seats across the back and a nice flat floor, though you only get Isofix mounts for the outer two. Materials and cushion shape have, according to Land Rover, been improved over the previous generation. You can slide and fold these seats to balance legroom against boot space as you need. The two third-row seats stow neatly under the boot floor when not in use, are viable for full-sized adults and have Isofix mounts included. Seat heating can be added to the second and third-row seats as an option, powered adjustment and folding standard on the top model and a cost option on others with the option of remote folding from your phone if you so wish. Convenience functions abound, be that nifty storage solutions, USB ports for all occupants or the power-operated 'tailgate' that folds down to provide a handy seating platform for removing muddy wellies or just relaxing to take in the view. The air suspension can even lower the car to an 'access height' to help loading of kids and clobber and new features for the updated Discovery include optional cabin purification and particulate filter to keep dust and allergens out of the cabin.
Expert rating: 5/5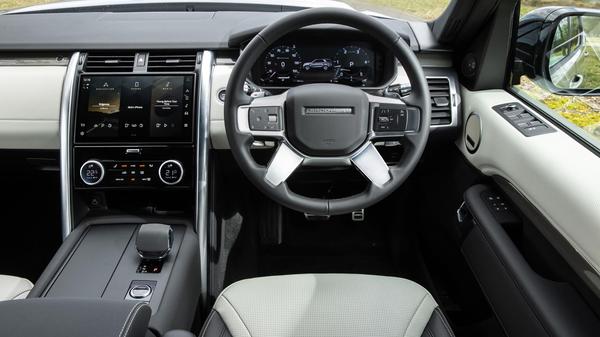 Features of the Land Rover Discovery
We criticised the fact that navigation wasn't previously standard on the entry-level trim but the arrival of the Pivi Pro infotainment system has addressed that and means the much-improved and fully connected touch-screen controlled functionality is now on all Discovery models. The curved screen is huge and fits neatly into the dash, the menus have been thoughtfully designed with smartphone style swipe and tap shortcuts so all the commonly used menus are only a couple of presses away. You do have to budget for a basic online data pack beyond the free first-year subscription and if you really want to hammer the streaming and other services like the onboard 4G wi-fi hotspot you may need to pay extra for the expanded plan. Or you can just use your phone's, and go through the standard CarPlay and Android Auto. Wireless charging is a cost option but probably worth going for if you live on your phone and don't want the faff of cables. Meanwhile, rear seat passengers can plug their tablets in via optional 'Click and Go' charging points and you can connect two phones simultaneously via the Pivi Pro system. Up to eight different devices can connect to the onboard hotspot, too.
Expert rating: 5/5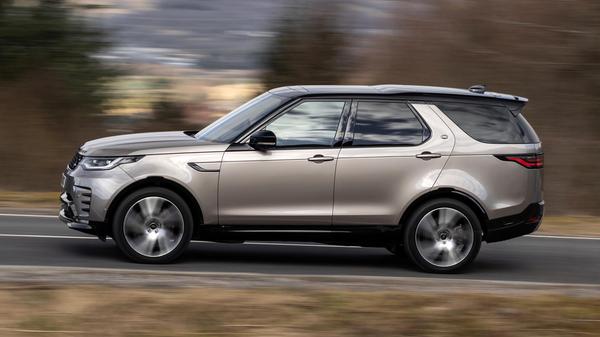 Power for a Land Rover Discovery
A big, heavy car like the Discovery needs a suitably powerful engine, especially if you're regularly going to be filling all those seven seats with people or taking advantage of its 3,500kg towing capacity. So it's good to report the basic four-cylinder diesel we criticised in the previous version for being a little underpowered has been replaced by a brand-new 3.0-litre six-cylinder, the mild hybrid (MHEV for short) technology it includes expanding the scope of the start-stop system and chipping in a little extra response. It's not enough to power the vehicle on the electric motor alone (hence 'mild') but helps with efficiency. This engine is available in D250 and more powerful 300 horsepower D300 form – we drove the latter and loved its combination of effortless torque and impressive smoothness. Diesels may be going out of fashion in general but, in a vehicle like this, the Discovery proves they still have a place. We've not tried the less powerful D250 version yet but, on paper, it's still a big step up from the old engine and the extra cylinders will help with refinement as well as power. In both cases fuel consumption and CO2 on a par with equivalently powered rivals. The two petrol options are a P300 four-cylinder, which seemingly punches above its weight according to the stats but we haven't driven yet. The 360 horsepower, six-cylinder P360 is, meanwhile, a guilty pleasure and is both refined and powerful, though even the mild hybrid tech can't disguise its thirst and Land Rover admits it is geared more towards markets like the US, where diesels have less of a presence. All versions drive through a smooth-shifting automatic gearbox, which is a great combination with the torquey power delivery of the engines.