Expert Review
Hyundai Ioniq hatchback (2016 - ) review
The Ioniq is the first car in the world to be launched with three different electrified powertrains. Toyota Prius and Nissan Leaf owners should definitely take note.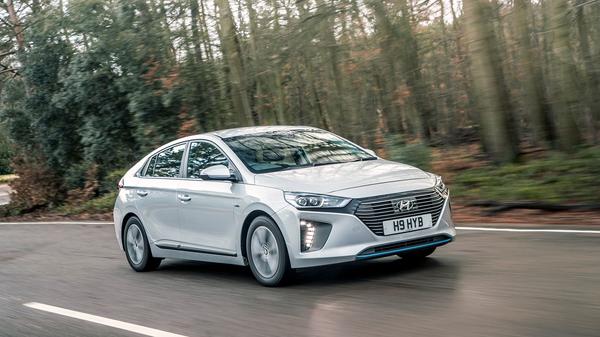 The Auto Trader expert verdict:
The Ioniq is the most convincing challenger to the market leading Toyota Prius and Nissan Leaf so far, and in many respects, it's a better proposition than both those cars. While the Hybrid Ioniq is more enjoyable to drive and has a plusher interior than the Prius, the all-electric Ioniq also offers competitive performance and range compared with the Leaf. Because of the way hybrids and electric vehicles operate, the Ioniq will still have limited appeal to long-distance commuters – those people will definitely be better served by diesel power – but for urbanites and Uber drivers, the Ioniq could usher in an exciting new dawn.
Reasons to buy:
Low tax implications
Well equipped
Standard automatic gearbox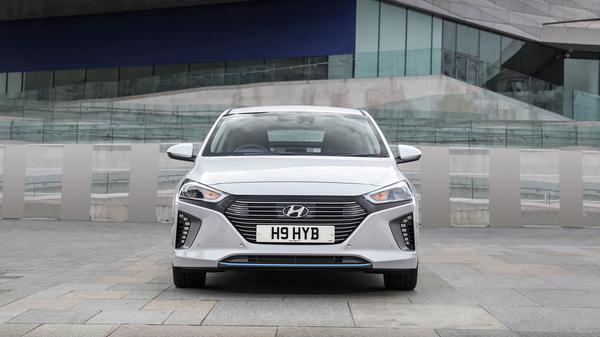 How good does it look?
The Ioniq is by no means unique in having an exterior design influenced by countless hours spent in the wind tunnel. However, it can't be over-emphasised just how critical a drag-cheating profile is when trying to wring every last inch out of an electric vehicle's range. As it has no radiators to cool, the
Electric
Ioniq has a blank frontal area, which in addition to aerodynamic wheels, sleek headlight clusters and a horizontal tailgate beset with rear-lip spoilers (you may well notice a resemblance to the
Toyota Prius
here) are all aimed at minimising drag. The
Hybrid
Ioniqs share the same aerodynamic body design, albeit with a more traditional grilled front end, but it also has controllable air intakes behind the grille. These remain closed at start-up to bring the petrol engine up to operating temperature more quickly, and to help the air flow more smoothly over the front of the car.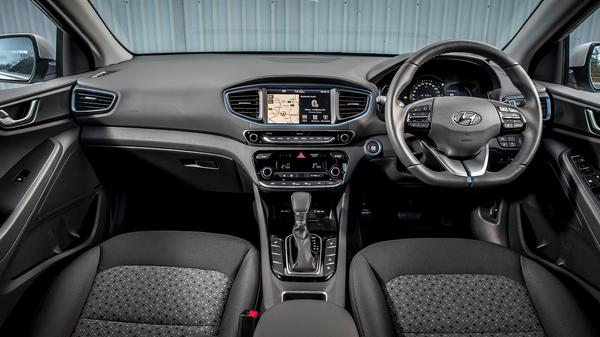 What's the interior like?
The Ioniq's cabin quality is respectable rather than exceptional. There are plenty of soft touch materials about the place, but just as many areas are populated by hard, grainy plastic mouldings, and a lot of the switches feel quite cheap. It's not in the same quality ballpark as a Volkswagen
e-Golf
, for example. The dashboard design is neat, sophisticated and well laid out, but apart from the digital instrument cluster and some quirky coloured plastics, there's nothing particularly whacky about the Ioniq's cabin. This will be a positive for some drivers, and a negative for others. The
EV and Hybrids
have different centre console designs: the EV uses buttons to select drive as opposed to the traditional gear selector found in the Hybrids.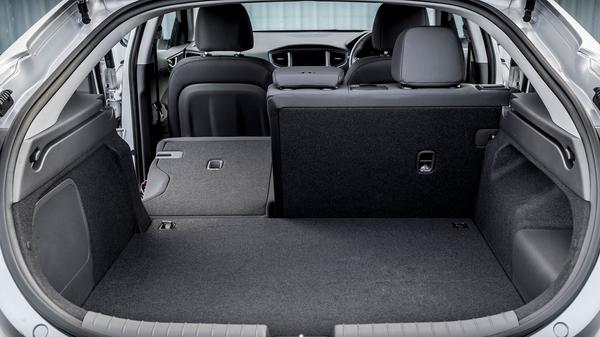 How practical is it?
There's ample space up front, and rear leg and elbow-room are pretty decent. However, the Ioniq's drag-cheating shape and plunging roof line, plus the battery pack located under the rear seat, means headroom is a little on the snug side in the back. Although
boot space
in the hybrid version is more-than-reasonable at 443-litres, the load bay itself is rather shallow. If you want to carry anything bulky, you'll need to roll back the load cover, or fold down the rear seats, leaving your goods in plain view to all and sundry. Due to the varying sizes of the battery packs needed for the various versions, the electric version's boot is smaller at 350 litres, while the Plug-in's is even smaller at 341 litres.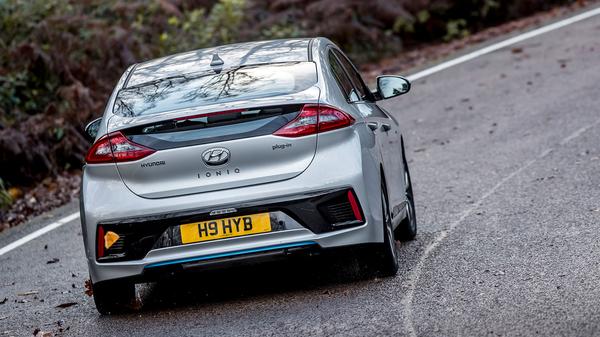 What's it like to drive?
The Ioniq's ride is reasonably supple most of the time, although you do sometimes feel the coarseness of the surface beneath you, and you're occasionally reminded of the weight of the battery pack under the rear seat as the suspension thuds over larger lumps and bumps. The handling is rather less successful. The low-resistance tyres mean grip is a little limited, and although body roll isn't too severe, you can feel the weight of the car sloshing around as you change direction. The brakes feel like they have a lot on their plate in trying to slow or stop the car, too, and the steering isn't ideal, either. The steering weighting is rather inconsistent and artificial, and while the initial responses are pretty sluggish, it then seems to react to your input all at once, giving a rather nervy feel. This also affects the Ioniq's high speed stability. Inadvertently dial in a little too much steering lock, and you find yourself toggling away at the wheel, countering a gentle but defined side-to-side swaying motion.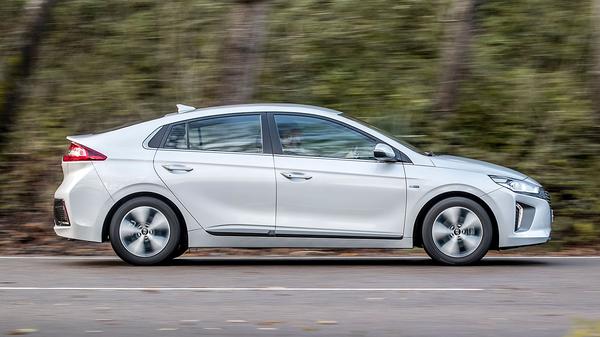 How powerful is it?
Unlike the Toyota Prius, the Ioniq Hybrid cannot be instructed to drive solely in electric mode, no matter how high its battery stock. You'll be lucky to make 10mph before the petrol engine kicks into life, but once you're up to speed, the car can run in electric-only mode at speeds up to 75mph. Thankfully, the transitions from electric drive to combined mode are smooth, and providing you don't call for maximum warp speed, the petrol engine is reasonably subdued, too. If you do need all-at-once acceleration, the mechanical cacophony emanating from under the bonnet becomes a little bit intrusive, but you have to really flog it before it becomes rowdy. The plug-in has a similarly relaxed, easy-going nature, and performance levels are also very similar, but the difference is that it can run on electric-only power for up to 26 miles, meaning most people's commutes can be dealt with by the battery alone. While both hybrids have a combined power output of 141 horsepower, the all-electric Ioniq EV relies solely on a 120 horsepower electric motor, but despite having less outright power, it accelerates quicker. This is down to the way the electric motor delivers all its urge instantly when you press the accelerator. Switchable drive modes in the EV give you the choice of driving in Eco, Normal and Sport settings. While the latter releases an additional slug of torque from the motor to give you the best performance, you need to bear in mind that using this feature will impact the distance you can travel between charges. Regardless of drive mode, the EV is pretty unobtrusive. There is a milk-float-type whirr when accelerating away from the mark, which is typical of an EV, but once you're cruising, you hear nothing except the rush of wind and the sound of the tyres against the road surface.
How much will it cost me?
Version for version, the Ioniq generally costs a shade – although it is only a shade – less than the cars with which it directly competes. The Ioniq Hybrids are powered by a combination of a 1.6-litre petrol engine and an electric motor. The regular hybrid returns an official fuel consumption figure of just over 60mpg, and CO2 emissions of around 85g/km. The plug-in, meanwhile, drops emissions to just 26g/km and hikes fuel economy to around 250mpg, although the figures you realistically get will be decided by how much time you spend running on electric power, and how much you rely on the petrol engine. Bear in mind, though, the plug-in does cost a lot more to buy than the regular hybrid, and you might struggle to make its superior efficiency pay for itself through tax breaks and reduced fuel costs. The
electric
version has a maximum range of 174 miles, but again, the number you get will depend on a variety for factors, including how hard you drive and the prevailing traffic and weather conditions. In the real world, you can probably bank on getting 100 miles on a full charge, but probably not a great deal more. A full charge takes around 12 hours from a domestic three-pin plug, and around four-and-a-half from a standard 7kW wallbox. Find a fast-charger, and you can replenish 80% of your battery in just half an hour. Charge times for the plug-in are given at around six hours from a domestic socket, and just over two hours from a wallbox.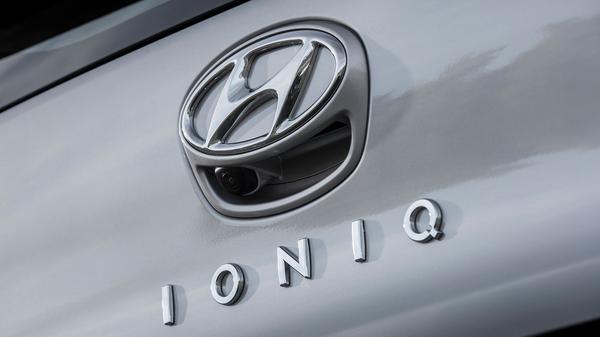 How reliable is it?
The Ioniq is too new to have featured in either the JD Power survey or in Warranty Direct's Reliability Index, but in general, Hyundai sits near the top of the standings in both company's findings. Hyundai is gaining an excellent reputation for both owner satisfaction and
reliability
, and if anything does go wrong, the Ioniq comes with a five-year, unlimited-mileage warranty.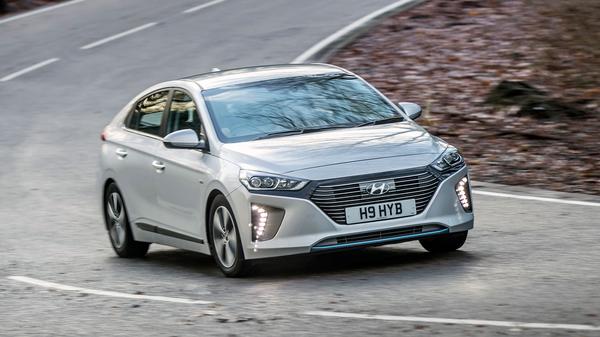 How safe is it?
The Ioniq scored a maximum five-star
safety
rating from Euro NCAP, and has a total of seven airbags, including a knee 'bag for the driver. A host of active and passive safety features are also provided. Automatic Emergency Braking (AEB) with Pedestrian Detection is standard across the board, which essentially alerts drivers to emergency situations and will brake automatically if required. Lane Departure Warning and Lane Keep Assist is also standard. Top-of-the-range Premium SE cars also come with Blind Spot Detection and Rear Cross-Traffic Alert to warn the driver of any surrounding vehicles, passengers or objects that could lead to a collision.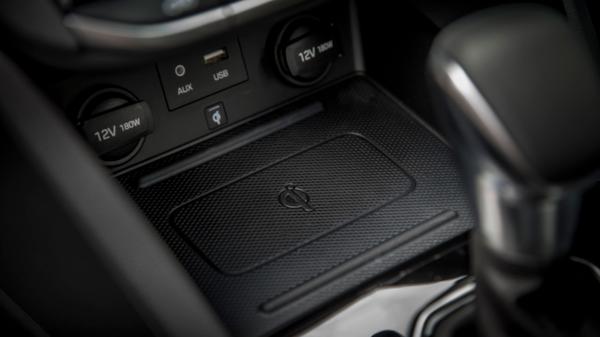 How much equipment do I get?
In keeping with Hyundai's maximum bang-for-your-buck ethos, even the entry-level SE model comes with 15-inch alloys (you'll need to stick with these pint-sized alloys if you want to maintain your low emissions count), a DAB radio, Bluetooth connectivity for your mobile, cruise control, dual-zone air-conditioning and a rear parking camera. Step up to Premium trim and you get keyless go, heated front seats, a heated steering wheel, bi-xenon headlights and LED rear lights. This trim also adds a sat-nav, which includes free lifetime updates (including a list of charging points for the EV), an upgraded stereo and wireless phone charging, as well as Apple CarPlay and Android Auto compatibility. Up the ante to Premium SE trim, and you get all of the above plus ventilated leather front seats and power-adjustment, with a memory setting for the driver's seat.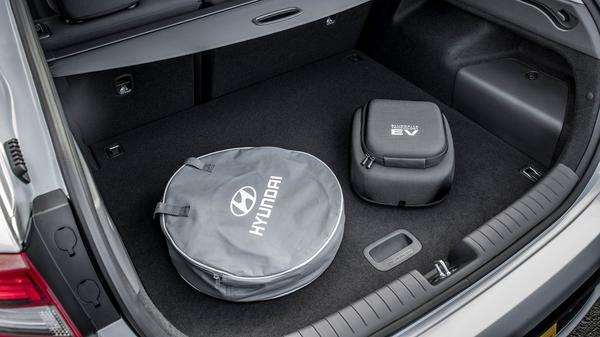 Why buy?
If the majority of your driving is conducted in city centres, the Ioniq is clearly worth considering, especially the EV version. It provides low running costs for urbanites and low taxation for all, offering plenty of interior space, lots of standard kit and the convenience of an
automatic
gearbox. The Ioniq is also well finished, solidly built and attractively priced. For this type of money, it's as good as hybrid-electric technology gets.