Expert Review
BMW 4 Series Coupe (2020 - ) review
The BMW 4 Series is a sleek, two-door coupe based on the already brilliant 3 Series saloon and delivering a high-quality combination of tech, stylish design and satisfyingly sporty driving manners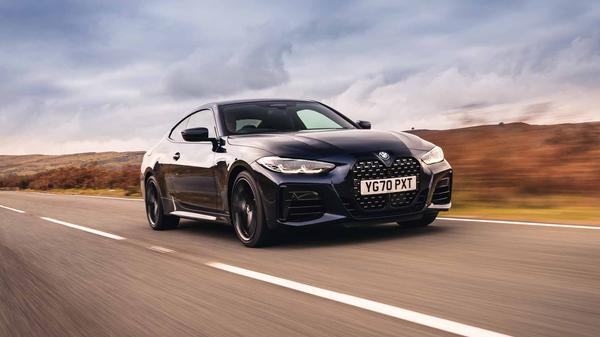 The Auto Trader expert verdict:
Available new from £41,800
The enormous grille on the new BMW 4 Series has been the cause of some controversy, but the car behind it is very much in keeping with brand traditions. This is BMW in its comfort zone, the 4 Series turning its 3 Series foundations into something much sportier. Mild hybrid assistance for the diesels and most powerful petrol saves fuel and improves emissions and some models also get all-wheel drive. A two-door coupe will always be an indulgence but the 4 Series is one to savour.
Reasons to buy:
Sleek looks, grille aside
Plenty of tech as standard
Sporty driving style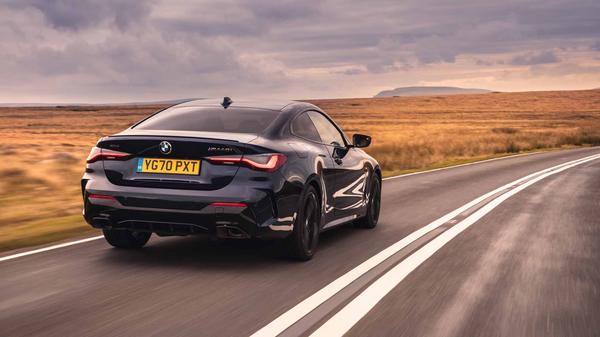 Running costs for a BMW 4 Series
Two-door coupes like the 4 Series are a discretionary purchase and priced accordingly, but it's on a par with rivals like the
Mercedes-Benz C-Class Coupe
,
Audi A5
and
Lexus RC
and the standard equipment looks generous, all things relative. In terms of running costs BMW is typically very smart at hitting CO2 numbers to help
company drivers
, the 420i petrol and 420d diesel scoring well here and the latter getting
'mild' hybrid
technology for the most attractive
Benefit In Kind
numbers. Just be aware certain options like bigger wheels can increase the CO2 rating and, along with it, monthly costs. Private buyers will meanwhile appreciate BMW's strong residuals and how that helps finance costs.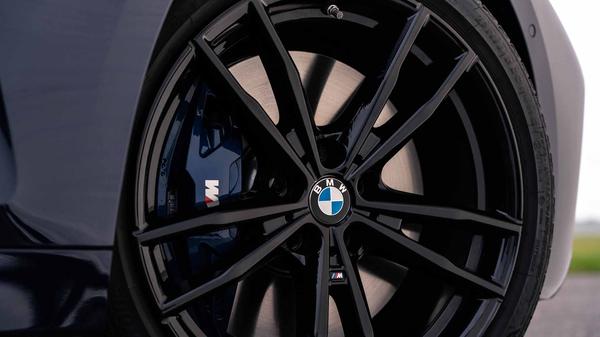 Reliability of a BMW 4 Series
Being so new, there isn't sufficient reliability data available to make an informed judgement on how the 4 Series will perform here. The fact it shares its foundations and most of its engines with the 3 Series does offer a sense, though, and going by Warranty Direct's appraisal of the previous generation of that car the news isn't especially encouraging. It's the same story in the JD Power Vehicle Dependability Study, BMW sitting at the bottom of the table below rivals like Mercedes-Benz, Audi and Lexus.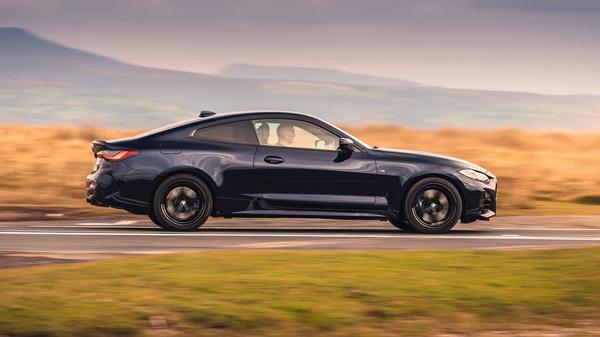 Safety for a BMW 4 Series
BMW is a very tech savvy brand and, as a brand-new model, the 4 Series comes with the latest driver assistance systems as standard. Various sensors and cameras monitor the car's surroundings and can intervene when required, braking the car in city driving if you fail to spot a pedestrian or cyclist in your path and steering you back on track on the motorway if you start drifting out of your lane. Self-parking and a reversing assistance system are also standard. All these systems can be optionally upgraded to a further level of sophistication if you so wish.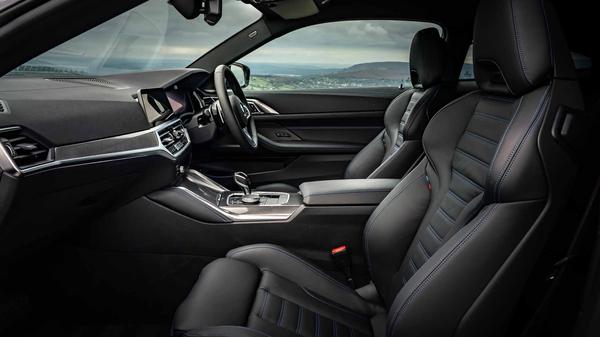 How comfortable is the BMW 4 Series
In an age where high-riding SUVs and crossovers are all the rage it feels almost old school to recline into a low-slung, sporty coupe but the 4 Series is a reminder of how pleasant that can be. BMW has always been a driver-focused brand and the seating position is very much attuned to making you feel at one with the car, the positive first impression only helped by the stylish design of the cabin and the high-quality materials it's made from. Being a two-door coupe access to the rear seats is obviously compromised but the new 4 Series is bigger than the last one so there's a reasonable amount of room back there. Safe to say, if you're going to be using the rear seats a lot you're probably better off with a 3 Series saloon, though. Boot space is decent and you'll not need to pack light, be that for a weekend away or extended driving holiday for two. Although based on the 3 Series the 4 Series has been made to feel much sportier, thanks to everything from extra body reinforcement to stiffer suspension settings. As standard it comes with BMW's M Sport suspension, the cars we drove all fitted with the optional adaptive system you can control via the mode buttons next to the gear selector. In its standard mode it strikes an excellent balance between sporty poise and bump-smothering comfort, the balanced handling and positive, nicely weighted steering making the 4 Series a real pleasure to drive on both motorways and twisty backroads. We'd advise against using the Sport mode, though. The artificial weight it adds to the steering feels nasty, the artificially piped-in engine noise is intrusive and the suspension gets unnecessarily harsh – you can at least personalise this mode to get your favoured combination of settings, though.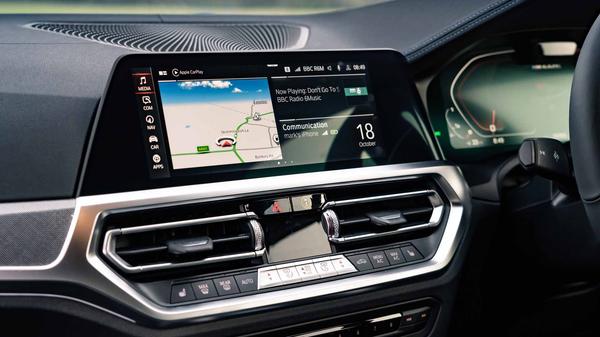 Features of the BMW 4 Series
BMW's familiar M Sport trim level is the base for all 4 Series models, reflecting its more premium position against the 3 Series. As such the standard kit is generous, including a fully digital instrument display and an impressive central touch-screen which you can control from the wheel, by voice, gesture or a large turn-and-push dial. Compared with the fiddly touchpads on Mercedes and Lexus rivals the latter is an absolute blessing. Standard features include Live Cockpit Professional with various connected services, including live traffic updates, music streaming and an online personal assistant. If you prefer to run things from your smartphone it's fully compatible with both
CarPlay and Android Auto
, too. Beyond that there's huge scope to add to the tech (and price…) with more gizmos and luxury features as your wallet permits.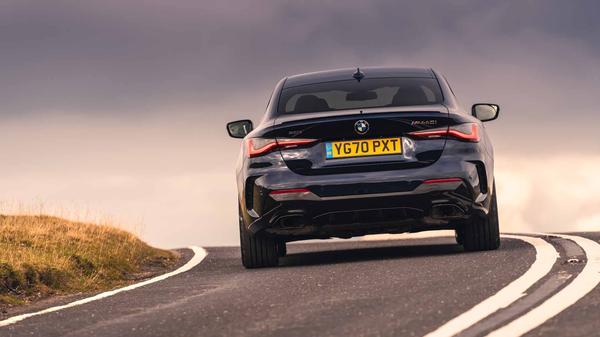 Power for a BMW 4 Series
The engine range is more limited than the 3 Series, so there's no hybrid option. That suits the sportier image and the petrol choices comprise two four-cylinder options and the seriously powerful M440i, powered by a deliciously smooth turbocharged six-cylinder engine with 374 horsepower and all-wheel drive to put it to the road. We also drove the entry-level 420i, which has a more modest 184 horsepower but is impressively refined and enjoyable to drive. It's perhaps a little slower than you might think a car as sporty looking as this ought to be but, for everyday driving, is perfectly adequate and much cheaper to buy and run. The 420d diesel will likely be a very popular choice and pulls harder than the petrol, though the performance stats are comparable. This model is available in rear- and all-wheel drive versions (known as xDrive) but is arguably nicer to drive in the former. The range will be joined later by an M440d xDrive, which on paper looks absolutely mighty. Diesels – and the 440i – get a
'mild' hybrid boost
from a 48V electrical system and belt-driven 'starter generator' in place of the standard alternator. All 4 Series models feature a slick eight-speed automatic gearbox as standard. As per the previous generation the range will, in time, be topped by a high-performance M4 version with over 500 horsepower and its own dedicated suspension and transmission settings.