Expert Review
Aston Martin Vantage coupe (2017 - ) review
The latest version of the Vantage is Aston Martin's cheapest car, but with rivals like the Porsche 911, Audi R8 and Jaguar F-Type SVR, it's anything but entry-level.
The Auto Trader expert verdict:
Available new from £117,150
The new Vantage is Aston Martin's feral sports car, not to be confused with its grander, more expensive sibling, the DB11. The Vantage has ramped up its assault on rivals from Porsche, Audi and Jaguar and is a true weekend warrior, striking a great balance between scintillating performance and everyday usability.
Reasons to buy:
Interior smarter than DB11
Pin-sharp performance
Very strong resale value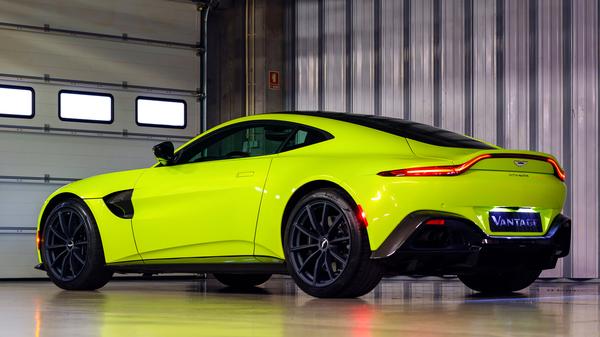 How good does it look?
The new Aston Martin Vantage's looks could be controversial to some. The front is devoid of any slats, vents, grilles or other elements that traditionally scream "performance". Some have compared it to a very expensive
Mazda MX-5
, but we'll leave you to draw your own conclusions. The bonnet is a clamshell design, and a vent on the side – that Aston calls a gill – helps flow air around the car. The rear has with a rising lip at the boot edge and rear lights running the width of the boot, above a diffuser that you can spec in a range of interesting colours. Whatever you think of the looks, it certainly stands out, and much of the bodywork is designed to improve downforce and therefore handling performance. It rides on 20-inch alloy wheels housing large, steel brake discs.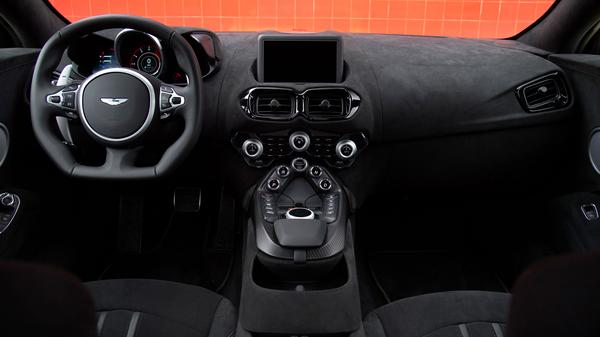 What's the interior like?
You sit low in the Vantage, as is proper for a
sports car
. The steering wheel column has plenty of movement, so you shouldn't find it hard to get your favourite driving position. The sports seats are super-comfy, not overly bolstered, and upholstered in leather and Alcantara (faux suede) as standard. The infotainment system comes straight from
Mercedes-Benz
, which means it's pretty straightforward to use via a dial and touchpad in the centre console. Build quality and materials – which has been an Aston Achilles heel in the past – is much improved.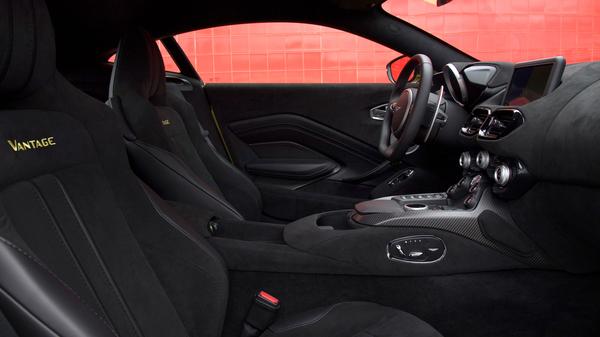 How practical is it?
Not very, but really, would you buy a sports car for its practicality? Actually, it's not bad compared with, say, a
Porsche 911
. It'll swallow adults up to 6ft 6in tall in comfort and two sets of golf clubs side by side in the 350-litre boot. Try doing that in the back of 911; you'll find there's an engine in the way. It's a strict two-seater, so forget about squeezing the kids in, but there are two shelves behind the seats; one small lip for little items, and a bigger parcel-shelf affair which will hold a weekend bag. There's no glove box though, and the tiny door pockets will hold a handful of tissues but not much else. Still, at least there are cupholders.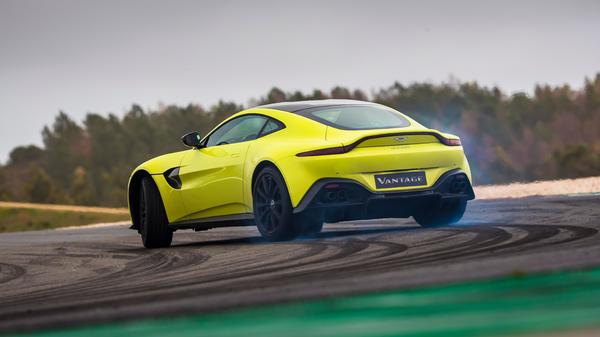 What's it like to drive?
Superb, and a big improvement over the previous Vantage. You sit lower in the car than before and it pivots around you as you steer, feeling short and sprightly. It's lighter, with more downforce at the rear, which means you feel more pinned to the road. If you like to get lively round a bend, or even take your sports car to a track, you'll enjoy the new electronic differential, or "e-diff" as petrolheads like to say. This piece of magic essentially means more power is applied to whichever rear wheel is turning more slowly round a corner, which in turn means the car stays tightly tucked into a bend at high speed. The ride is supple and compliant, and easily liveable-with if you use your Vantage as a daily driver, although there's quite a lot of booming engine noise in the cabin. The dampers can be tuned at the press of a button to increase or decrease stiffness, and while the Sport mode is great for track work, we reckon Comfort would be the better option for road use.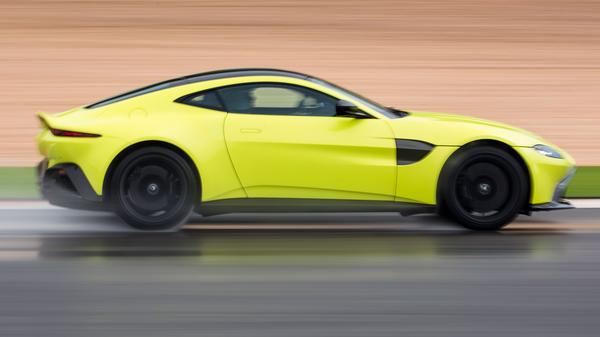 How powerful is it?
Aston Martin has taken the 4.0-litre, 510-horsepower, twin-turbocharged V8 petrol engine out of the DB11 and put it in the Vantage, with a little bit more pulling power, or torque. The result is a 0-60mph time of 3.5 seconds, which is enough to experience a few thrills on the open road, and a
top speed
of an eye-watering 195mph. It feels muscular, as befits a car designed for longer journeys, with a continuous build-up of power under acceleration, rather than a violent, punch in the back. The bigger, more sculpted flappy paddles on the steering wheel make blipping through the eight automatic gears in Sport (normal) mode a whole heap of fun. Sport Plus mode is even more raucous while Track mode is, well, for tracks only as it will turn off all aids.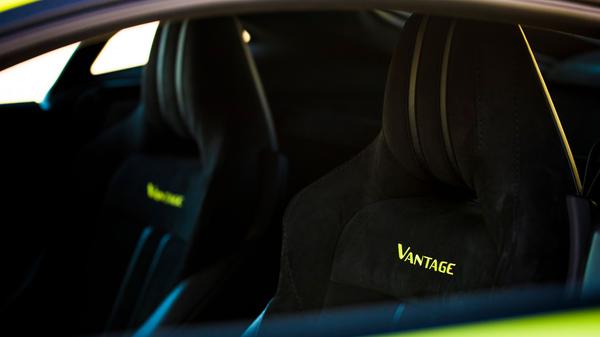 How much will it cost me?
The Vantage's purchase price puts it squarely against several big hitting sports cars. It's within 10 grand or so of
Audi's R8
,
Jaguar's F-Type SVR
and Porsche's 911 Turbo. Crunching the likely costs of ownership though, reveals that the Vantage is likely to be the cheapest to run over three years or 60,000 miles, thanks mainly to its very strong predicted resale value. Servicing, maintenance and repair costs are likely to be similar to Audi and Porsche, although much more expensive than the Jag. However, the F-Type seems destined to lose a huge amount more when sold on. The Aston's fuel costs will be cheaper than the Jag and the Audi, but not as good as the Porsche. Overall though, the Aston looks to be a pretty sound choice when it comes to cost.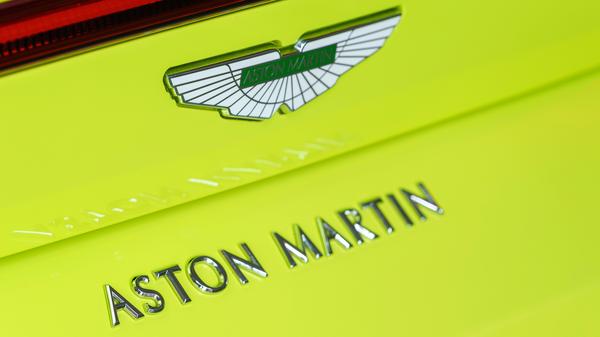 How reliable is it?
Aston doesn't have a great reputation for reliability, and indeed Warranty Direct's Reliability Index puts them very close to the bottom of the manufacturer rankings, based on past performance. However, that data comes from cars several years old, and Aston Martin has gone through radical change since then. Andy Palmer, Aston's boss, put his money where his mouth is, and personally signed off the first thousand DB11s from the production line. It was no PR stunt - many got sent back for tinkering because he wasn't happy with build quality. You can expect the same for the Vantage - Aston is keen to counter queries around how the rapid pace of their development affects the quality of their products and the top brass are on the lookout for any shoddy workmanship. Time will tell if this has the desired effect, but the effort is certainly being put in.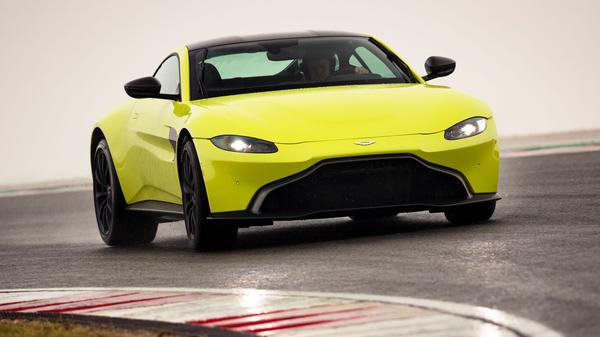 How safe is it?
Aston doesn't make enough Vantages to justify crash testing by safety organisation Euro NCAP, but a number of driver aids are available, such as blind-spot monitoring, emergency brake assist and dynamic stability control. However, it doesn't boast the full complement of active safety systems sported by some of its rivals, most notably the 911 and R8.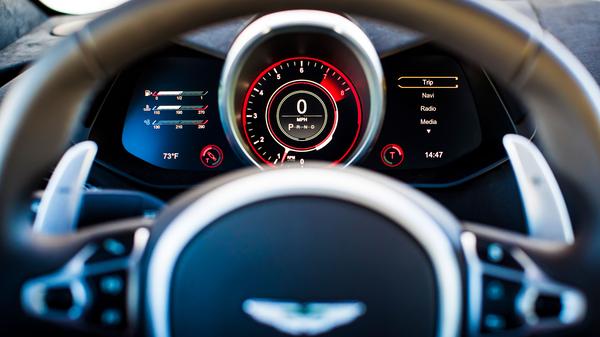 How much equipment do I get?
Standard equipment includes front and rear parking sensors, memory seats and parking distance display, as well as an eight-inch screen with the usual DAB, Bluetooth and iPhone streaming. Raid the options catalogue and you can have sports seats, embroidered headrests, various trim inlays such as carbon-fibre or bright paint. You can choose two exhausts or four, or the brilliantly named "splitter lipstick", which is essentially a bright colour around the front bodywork below the front bumper. But splitter lipstick sounds better. Why the average score? Well, while the Vantage isn't exactly bare bones, it's not laden with the amount of features of some of its rivals. The 911 and the F-Type, for example, have more kit available to customers.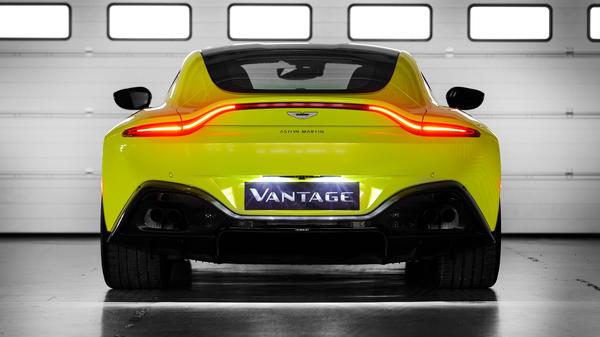 Why buy?
Aston Martin is going from strength to strength these days. The DB11 marked the start of a new era in build quality and design, and the Vantage is continuing that. Despite any disparaging comments you might hear, it's in no way the Aston for people who can't afford Astons, despite being the baby of the range. It's a serious, dynamic sports car with a lot of performance and capability, and it also comes with huge amounts of emotional appeal through its history, looks, sound and feel. Oh, and it looks like a good deal financially, too. What's not to like?