Best Of
Best compact executive saloon cars
Compact executive cars are some of the most popular on the roads today. These are our five favourites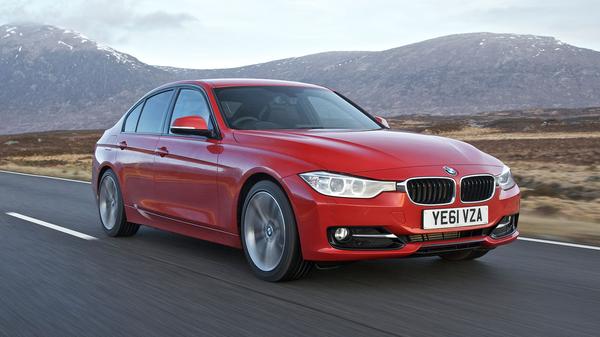 What are they?
Compact executive cars are big business these days. Motors such as the BMW 3 Series, Mercedes C-Class and the new Jaguar XE combine prestige badges with high-quality interiors, low running costs and excellent driving dynamics.
These cars have to look right, drive right and – most importantly – be affordable to run. That's because the vast majority of them will be bought as part of a company car fleet and mustn't cost the person who runs them the earth in BIK company car tax liabilities. Even with those criteria, there are plenty of good cars to choose from, but here we round up our five favourite compact executives.
BMW 3 Series – The enthusiast's one
Mercedes C-Class – The comfortable one
Jaguar XE – The British one
Audi A4 – The high-quality one
Lexus IS300h – The hybrid one
BMW 3 Series – The enthusiast's one
In recent years, the 3 Series saloon has been the car to beat in this sector, combining the holy trinity of a prestige badge, low running costs and handling that befits the marque's 'Ultimate Driving Machine' moniker. What's more, not only has BMW's smallest saloon been a major success for the company, it's also the most-searched-for car in Auto Trader's classifieds.
As a new car purchase, the 320d diesel makes the most sense, with decent power, plenty of space and low running costs. Add in the high-quality interior and the fact that its iDrive infotainment system is one of the best around, and it's clear to see why this is such a popular car.
Read full review |
Search for one in our classifieds
Mercedes C-Class – The comfortable one
The C-Class and the 3 Series have been battling it out for decades, but they are very different beasts. While the Beemer is the more exciting car to drive, the C-Class concentrates instead on comfort and refinement. Mind you, that's no bad thing when cars like these are far more likely to spend their time pounding up and down motorways than attacking a B-road.
The C-Class also has efficient diesel engines – with the cleanest averaging over 70mpg and emitting just 102g/km of CO2 – meaning low monthly tax bills for company car drivers and not too much money spent at the fuel pumps. Last, but not least, the interior's a thing of beauty, too, with a real sense of luxury and solidity throughout.
Read full review |
Search for one in our classifieds
Jaguar XE – The British one
It may be brand-new to this ultra-competitive market, but we've already been impressed by the XE. It's handsome, good to drive and comfortable, as well as being impressively economical and clean. Much of this is down to the all-new range of engines, in which Jaguar Land Rover has invested vast quantities of money. Indeed, the XE is one of the only cars in the class to emit less than 100g/km of CO2, making it exceptionally company car tax-friendly. Not many makers have managed to upset the BMW/Audi/Mercedes triumverate at the top of this class, and Jaguar has spent so much money on the XE that it has to do well. On first impressions, we think it might…
Read full review |
Search for one in our classifieds
Audi A4 – The high-quality one
The latest A4 represents a new approach from Audi, and something very different within this class. While others fight over the title of the sportiest car, the A4's focus on ride comfort and refinement has paid real dividends, and the A4 drives and feels like a much bigger, plusher car.
The stunning interior, hushed and efficient engines and generous interior space are all big plus points. And, last but not least, that high quality is matched by high tech, with the A4 avaliable with the very latest in connectivity
Read full review |
Search for one in our classifieds
Lexus IS300h – The hybrid one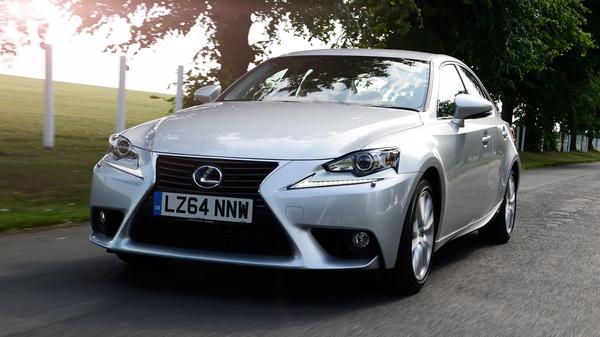 Lexus, Toyota's luxury brand, has been trying to break the dominance of BMW, Mercedes and Audi in the premium sector for over 20 years now, and while the company's cars are popular in America, they've never managed to properly make it in Europe. Now, they seem to be trying to appeal to those who want something different from the norm.
Unusually for this sector, there's no diesel engine available, and instead the IS relies on hybrid technology to bring down CO2 emissions and, therefore, company car tax. It's something that it does very successfully, too, matching the XE's 99g/km CO2 emissions, which'll keep both your fleet manager and your bank balance happy.
Read full review |
Search for one in our classifieds
Group test
If you would like to see a back-to-back comparison test of three of the biggest hitters in the compact executive market - the BMW 3 Series, Jaguar XE and Mercedes C-Class - just watch the video below. To help you decide exactly what your next company car should be, the Auto Trader team drove 1,200 miles across Europe before crowning a winner.