Best Of
Top 10 most exciting new cars of 2016
In what already looks like being a cracking year of new-car launches, these are the 10 cars that our experts are most looking forward to
The car industry continues to buzz as low interest rates and competitive finance deals attract more consumers into new car ownership. 2016 already looks set to be a bumper year for new releases, so to help your research, Auto Trader has composed its Top 10 list of the most exciting new cars heading for a UK showroom in 2016.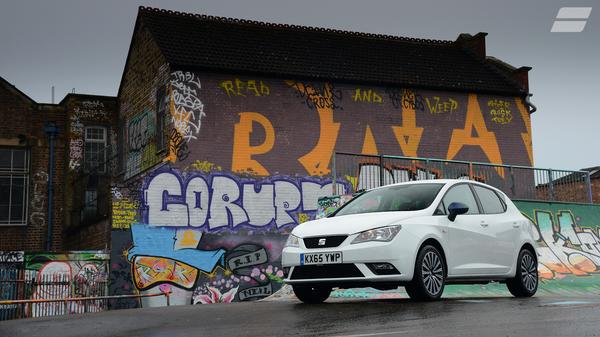 Seat Ibiza - the Young Driver One
On sale: Now
Price: From £12,315 The 2016 Seat Ibiza is both sharper-looking and more exclusive than the all-too familiar Ford Fiesta. It's hugely popular with younger buyers thanks to a range of small, economical engines that are cheap to insure, and it now features one of the most tech-savvy cabins in the supermini sector. In-car tech is a key car-buying consideration and Seat's Full Link infotainment system enables the content and functionality on your smart phone to be mirrored and operated from the car's touchscreen, regardless of whether you own an Android or Apple device.
Watch our expert review of the Ibiza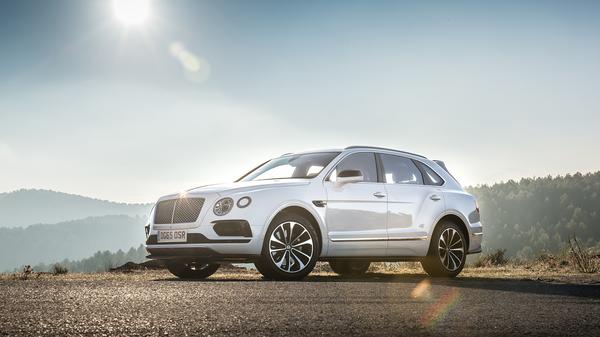 Bentley Bentayga – the premiership footballer one
Whether it's a thing of beauty is open to your interpretation, but the fact Bentley is claiming the Bentayga to be the world's ultimate luxury SUV may be enough to tempt the super-rich away from their long-wheelbase Range Rovers.
It will initially go on sale with a 600bhp, 6.0-litre W12 petrol engine, be available with four, five or seven seats, and feature options such as a refrigerator, humidor and a Breitling dashboard clock that's wound by the car's movement. It's a car then, for someone who already has a bit too much of everything.
Click here to read more about the Bentayga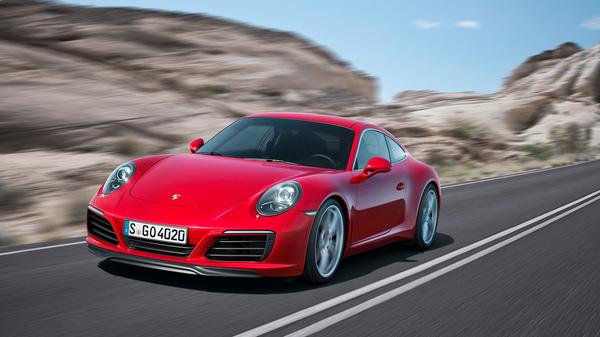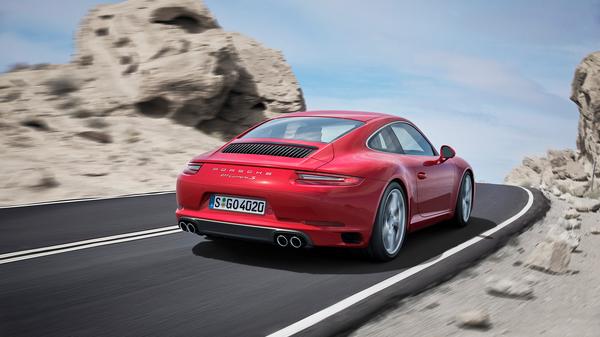 Porsche 911 – the city slicker one
On sale: January
Price: From £76,412 No surprises as to what the new Porsche 911 (codename 991.2) looks like. However, the fact that even entry-level Carrera models will now be turbocharged in the quest of performance and efficiency is as significant to Porschephiles as the day the 911's characterful flat six engine adopted liquid cooling in favour of air. Rest assured that Porsche has more than 40 years of experience with turbocharging, starting with its 917 Can-Am racing cars, so the world's best sports car will likely be as evolutionary and awesome as ever.
Click here to read more about the new 911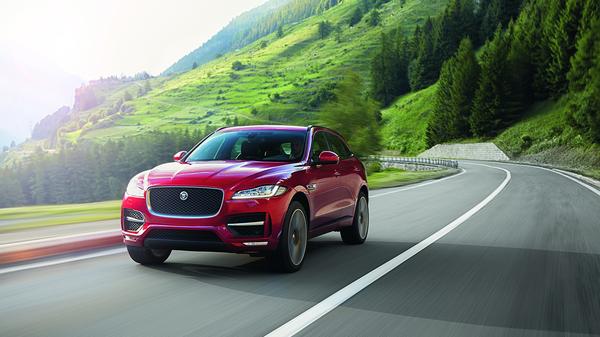 Jaguar F-Pace – the posh school run one
On sale April
Price From £34,000 Completing the reinvigorated portfolio of Jaguar models designed to get your pulse racing in 2016 is the F-Pace. The mid-sized sports SUV sector is booming with brilliant models including the Porsche Macan, and Jaguar hopes its first ever SUV will be able to redefine the segment in which it competes. That's a bold claim, but with an all-aluminium body, trick suspension, a new infotainment system and the option of the supercharged V6 from the F-Type, the signs are looking good.
Click here to read more about the new F-Pace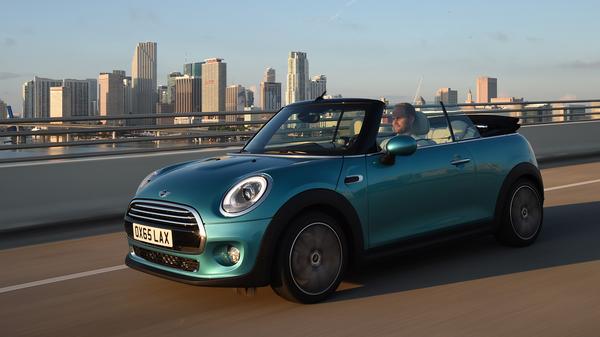 Mini Convertible – the open-air one
Despite having more wet days a year than the Amazon rainforest, we Brits love a drop top and no more so than the MINI convertible. This third generation version is promising improved refinement, a fabric roof that retracts in 18seconds at speeds of up to 18mph, plus the option to have a Union flag woven into the roof fabric. A 115kg weight penalty over its Mini Hatch sibling may keep away keen drivers, but you'll be having too much fun to care.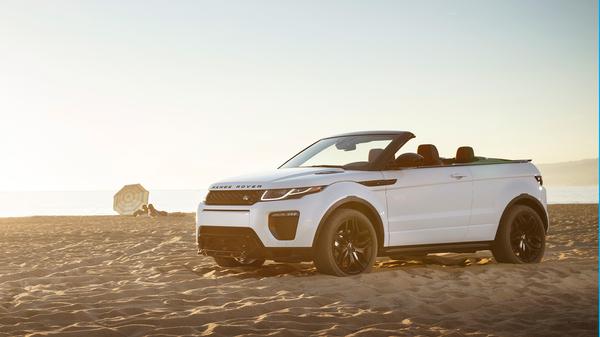 Range Rover Evoque Convertible – the guilty pleasure one
Prices From £47,500
On sale: March On paper, a convertible version of the super-stylish Range Rover Evoque couldn't be further from the company's traditional heartland if it tried. And yet, in the metal, the Evoque Convertible really works. Like the Mini Convertible, the roof of the Evoque Cabrio also unfurls in 18 seconds, but it also folds neatly away, has a respectable 251-litre boot and remains a proper Range Rover, meaning a low ratio gearbox and pop-up roll bars if you overcook the off-roading.
Click here to read more about the Range Rover Evoque convertible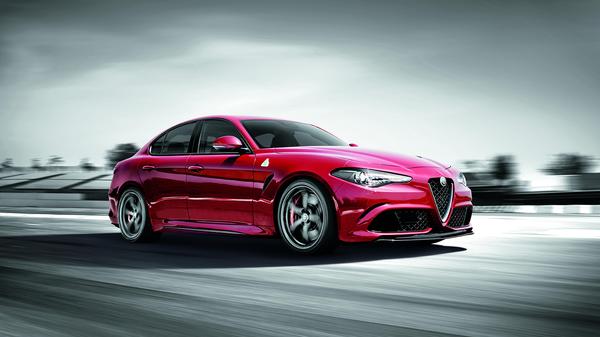 Alfa Romeo Giulia – the new executive one
Price £25,000 est
On sale: September Alfa Romeo is littered with epic historical machinery, so its modern day stutter has left some fans with heads in hands. Hopefully, salvation will soon be here in the shape of the Alfa Romeo Giulia. This is Italy's four-door answer to the BMW 3-series, with a range that includes turbocharged four-cylinder petrol, diesel and high performance Quadrifoglio versions. Trouble is, with fierce competition from the BMW 3 series, Mercedes-Benz C-Class, Audi A4 and Jaguar XE, there's absolutely no room for error.
Click here to read more about the new Giulia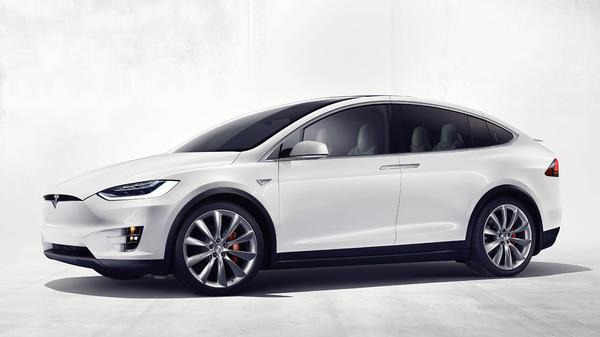 Tesla Model X – the tech fanatic one
Price From £80,000 est
On sale September Tesla caused a pretty seismic shift in the motoring landscape with the all-electric Model S, proving that electric cars could be premium, desirable and boast a credible range. 2016 sees the introduction of the Model X: another all-electric, seven seat family car, but this time with four-wheel drive, gullwing doors and the equivalent of 762bhp. It's also going to be the first car to feature a medical-grade high-efficiency particulate arresting filter (HEPA), ensuring only the cleanest air flows into the cabin.
Click here to see our review of the Tesla Model S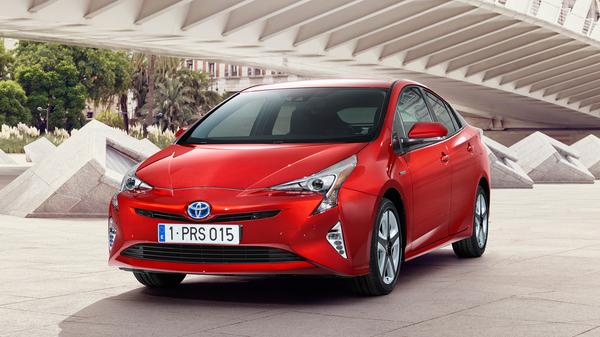 Toyota Prius – the eco warrior one
On sale March
Price From £23,295 The car with a conscience that predates Tesla is the Toyota Prius. This world-conquering hybrid has amassed more than 3.5m sales worldwide, and 2016 welcomes the fourth generation version. Featuring a revised 97bhp 1.8-litre petrol engine, 71bhp electric motor and a more compact nickel-metal hydride battery pack that's quicker to charge, we're expecting CO2 emissions of less than 75g/km and a combined fuel economy of 85mpg.
Click here to read more about the new Prius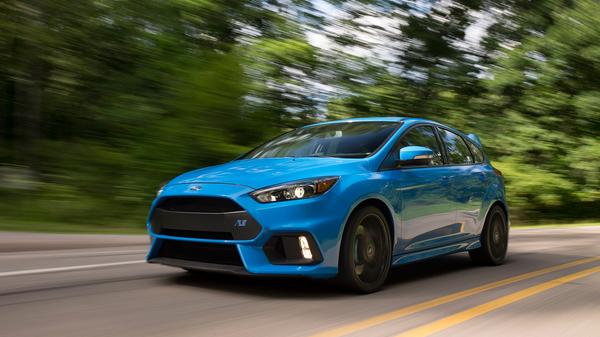 Ford Focus RS – the boy racer one
On sale: March
Price: £28,940 Almost everything about the third generation Ford Focus RS looks and sounds special. Ford's latest hyper hatch will produce 345bhp at 6000rpm, feature four-wheel drive, a dedicated drift mode, 19-inch alloys with Michelin Pilot Super Sport tyres and 350mm Brembo front calipers. After a recent passenger ride, we're feeling confident that the Focus RS is set to be every bit as good as the company claims.
Click here to read what the Focus RS is like from the passenger seat