Best Of
Best unicorn cars
Saturday is, believe it or not, National Unicorn Day – in that spirit we go hunting for 'unicorn' used cars for sale on Auto Trader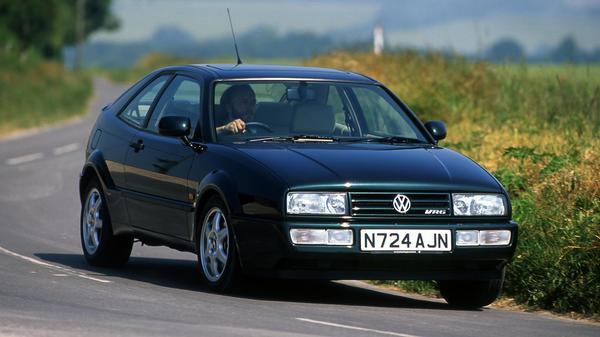 Words by: Dan Trent
Published on 8 April 2022 | 0 min read
We'll understand if National Unicorn Day wasn't on your radar but it apparently is a thing and, to celebrate, we thought we'd go chasing our own.
In car-buying terms a 'unicorn' is, of course, a rare or otherwise sought-after model that may, indeed, be as hard to find as the mythical creature of the same name. The definition of a unicorn car can be pretty broad, and takes in limited production exotica that rarely appear for sale simply because there are so few of them, or they're so expensive. For true enthusiasts of a certain brand or model it can also refer to unusual or especially desirable colours, trim levels or even specific options that set a car apart from all the other apparently similar ones in the market. Unicorn cars can even be examples of once common models we saw everywhere but have now disappeared from our roads, like Ford Sierras, Vauxhall Cavaliers or Mini Metros of days gone by. While classics and sports cars are often preserved and saved by enthusiasts these mainstream models often vanish completely, rare survivors much coveted by retro car fans and celebrated at events like the increasingly popular Festival of the Unexceptional, with its tongue-in-cheek Concours de l'Ordinaire. From across the automotive spectrum here are 10 cars for you to seek out this weekend in celebration of National Unicorn Day. Good luck!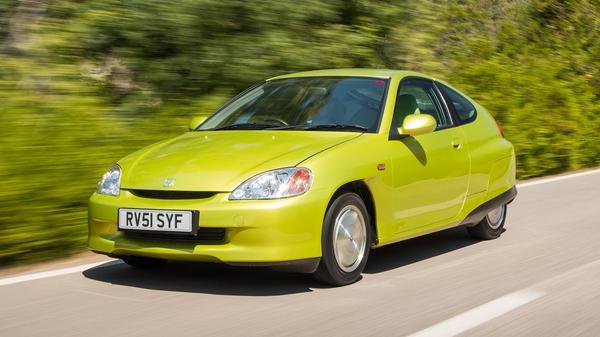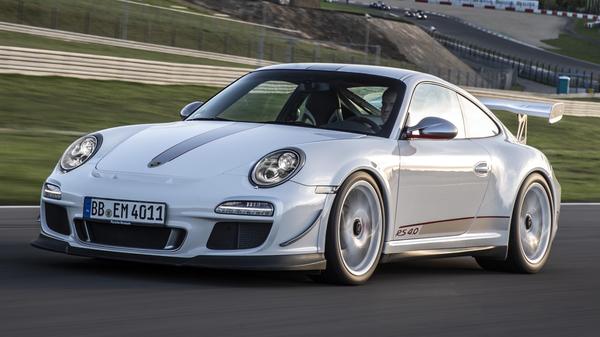 A first-generation Mazda MX-5
First launched in 1989, the original Mazda
MX-5
was intended as a modern interpretation of 60s roadsters but has now become a classic in its own right. It was a huge success and Mazda built over 430,000 of them in total, so it's not exactly rare. They've been very cheap for a long time as well but in recent years supply of good ones has been drying up, as survivors have succumbed to rust, conversion into cheap
track day
toys, thrashed as drift cars or subjected to modifications of varying quality. So, while it may seem like there are still plenty to choose from, an original, rust-free and low-mileage early MX-5 is the definition of a unicorn car.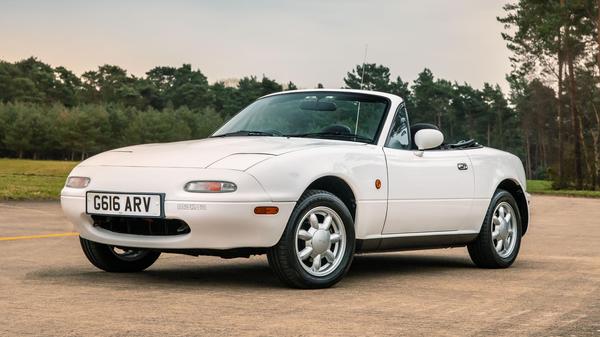 Honda Insight
First launched in 1999, the original Honda Insight was a
hybrid
pioneer. True, the Toyota Prius that launched around the same time has arguably had a bigger impact. But the Insight is the cooler car, and has a small but passionate following. Built on the same production line as the original version of the legendary NSX sports car, the Insight used similarly innovative and lightweight aluminium bodywork and, even with the hybrid system, weighed little more than a Lotus Elise. This and sophisticated aerodynamics make it incredibly efficient, even by modern standards. Only a handful were sold here in the UK – if you can find one it would make a quirky but still relevant choice!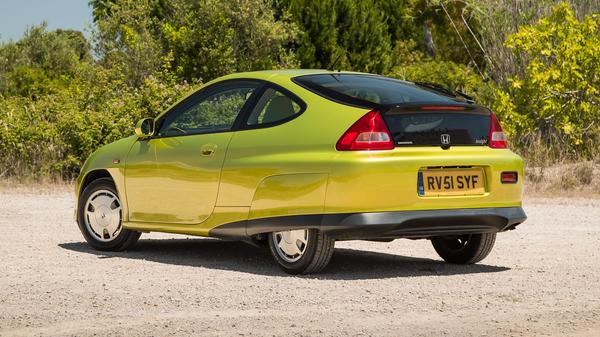 Porsche 911 GT3 RS 4.0
Porsche is an absolute master at creating collectable, limited-edition versions of its iconic
911 sports car
and, over the decades, some of the most celebrated have become incredibly valuable classics. Created in 2011, the GT3 RS 4.0 was Porsche's twist on the hot-rod culture of souped-up 911s popular among fans of the brand. This was a factory effort, though, and expanded the already mighty 3.8-litre flat-six to 4.0 litres in a last hurrah for the legendary 'Mezger' engine, a motor originally developed for racing but also used by Porsche's special road cars. Lusted after by aficionados but more often snapped up by speculators and investors, it remains one of the rarest and most sought-after of modern 911s. They are out there in the classifieds but, when you see the prices being asked, you'll understand why they remain a unicorn car among Porsche fans.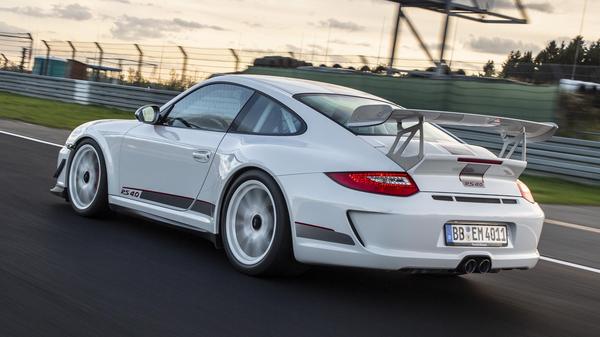 BMW M3 CS
Over six iterations
the BMW M3
has been a consistent favourite of enthusiasts. Fans of the M3 differentiate between the different generations using BMW's internal codes, the 'E46' version of the early noughties especially prized as a modern classic. While not especially rare there are particular specifications that are especially prized and difficult to find. And pitched somewhere between the regular M3 and the super hardcore CSL version, the E46 M3 CS combines the best elements of both into one gorgeous package. Controversially we'd say the automatic version is actually better to drive but true fans argue the rarer manual is more desirable and, if you can actually find one in good condition, with solid history and low miles, you truly have found your BMW unicorn.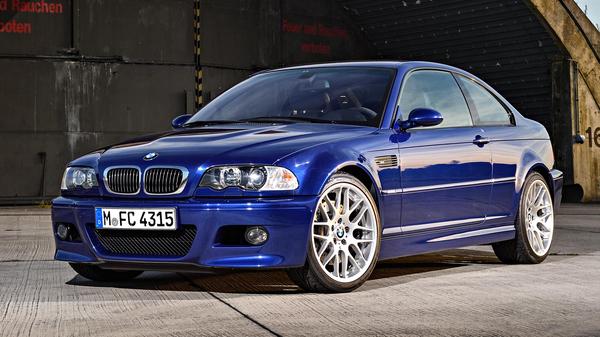 Toyota Supra
You can go to your Toyota dealership and
buy a new Supra
right now if you wish. However, the history of this classic Japanese muscle car stretches back over decades and, for its association with the original Fast and Furious film and key role in 90s Japanese car culture, the last version is a true icon. Famously tuneable, many Supras were souped-up in the day to 1,000 horsepower and beyond, while others gained aftermarket wheels, wings and lairy paintjobs. A lot of the cars now in the UK were imported from Japan as well, many of these arriving with less desirable automatic gearboxes. Accordingly, if you can find one of the small number of original UK cars with a manual gearbox and in unmodified condition you have set eyes on a truly mythical beast.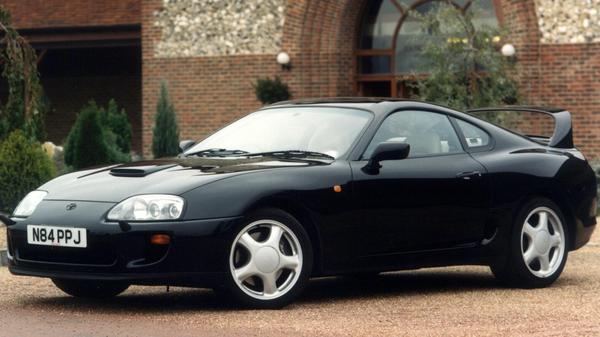 Fiat Multipla
More ugly duckling than beautiful unicorn, the Fiat Multipla is one of those four-wheeled curiosities that somehow made it into showrooms before then pretty much disappearing entirely. While other cars on this list deliver exclusivity through price or performance the Multipla's rarity is perhaps more down to its divisive looks, the bog-eyed, goldfish bowl on wheels stance still pretty weird to this day. In styling terms it remains a bold choice, but the Multipla's unusual three-abreast front seating, spacious interior and all-round quirkiness mean it's both practical as well as left-field. We found a couple of the later ones in the classifieds, Fiat having toned down the looks in an effort to make it more marketable. But we'd secretly love to find one of the originals…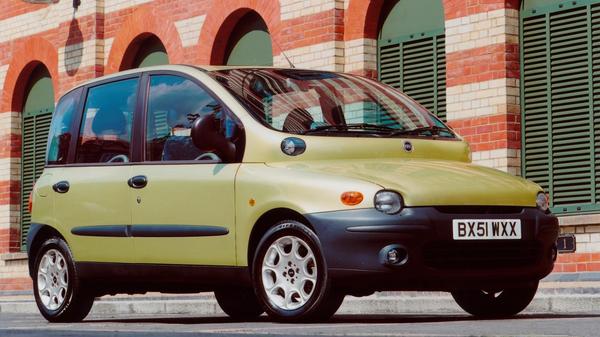 A Ferrari with a manual gearbox
Ferrari has always been proud of the direct bloodline between its Formula 1 racing cars and the models you can buy for the road. And in the mid-1990s that meant ditching manual gearboxes for racing car paddles on the steering column, a trend quickly adopted across the supercar world. In fairness to Ferrari it did the 'flappy paddle' thing better than most, and these new gearboxes suit the character of its high-revving engines. But a few diehards still requested manual gearboxes and, as recently as models like the F430, 599 and 612 Scaglietti, a handful left the factory. Whether it's because they're nicer to drive or just for bragging rights based on exclusivity, these are now very, very desirable and command big premiums. To the extent some cheekier sellers deliberately list automatic cars as manuals just to make their adverts stand out, making that search for your unicorn Ferrari just that bit more difficult.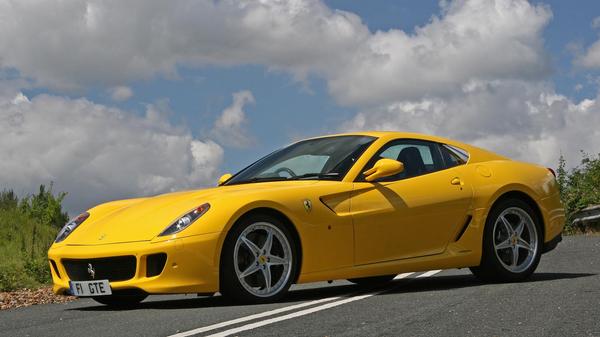 Volkswagen Corrado
The passionate VW scene is certainly inclusive, taking in anything from old Beetles and camper vans to hot hatch GTI versions of Polos and Golfs. Whether your tastes are for restored originality, heavily modified personalisation or surf-inspired 'rat look' modifications there's a Volkswagen for everyone out there. Among them all the Corrado of the late 80s and early 90s is something of a forgotten hero, this wedge-shaped coupe prized at the time and celebrated for distinctive tech like its pop-out spoiler. There are a few in the classifieds at any given time but many of these have led hard lives, low-mileage ones in original condition very hard to find. One of the team here at Auto Trader likes them so much she has two immaculate examples in the family. But, no, she's not selling. And if you want to chase your own VW unicorn you may have a long search ahead of you…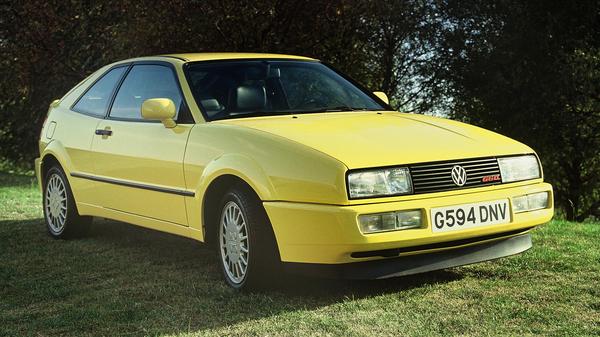 Subaru Impreza 22B
You'll have noticed there are quite a lot of 90s Japanese cars on this list but, 30 years on, these are the modern classics of our times, given their heyday is still in living memory and many of those growing up 'driving' them in videogames like Gran Turismo are now looking to make that dream a reality. Propelled to stardom by the rallying success of heroes like Colin McRae and Richard Burns, the Subaru Impreza is one such star, with original examples of the 90s-era cars highly sought-after. No more so than this 22B version, built at the height of Subaru's 90s rallying pomp and the ultimate tribute to the cars driven by McRae and Burns. Just 400 were built, of which a mere 16 were officially imported to the UK, though more have since been brought over. Even McRae had to pay for his, such was the exclusivity. There are still plenty of Imprezas around but you'll need patience – and a healthy six-figure budget – to find and secure a 22B.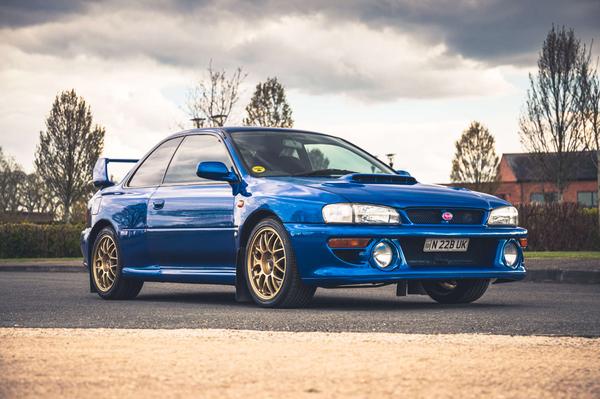 Citroen Saxo VTS
As enthusiasts who grew up driving hot hatches look to recapture their youth, values of the most popular ones continue to soar. Of course, back in the day many were driven hard by their (over) enthusiastic owners and those that weren't crashed through hedges or modified with ill-fitting body kits and booming stereos are very few and far between. No car symbolises this more than the Citroen Saxo, the classic first car for a generation of drivers thanks to its affordability and insurance-friendly power outputs. These numbers helped make the Saxo more accessible than senior hot hatches, something owners tended to compensate for by driving the living daylights out of them. The VTR and 16-valve VTS versions were especially popular back in the day, and increasingly prized now. Finding one that survived its original ownership intact is now the difficulty, a low-mileage VTS with straight panels a true hot hatch unicorn!