Best Of
Best cars for students 2021
Get the most out of your uni experience with one of the best cars for students. Practical, affordable and easy to run - these cars are great for campus life and weekend road trips.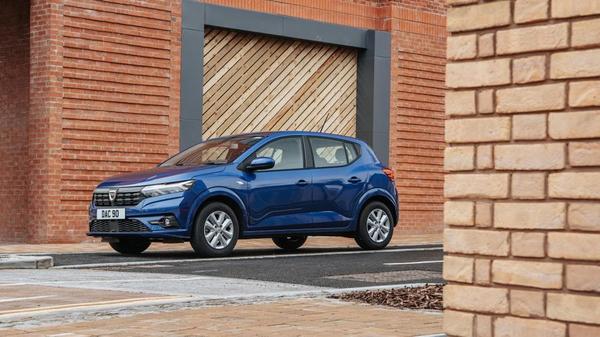 If you're thinking about celebrating your uni place with a car, or just wondering how you'll get about once you're on campus, here's a good place to start – the best cars for students in 2021.
Scroll down for our tops tips on
student car finance and student car insurance
.
What to look for in a student car
Here are some things to keep in mind when looking for your first car, or a car more suitable for life at university or college:
• Fuel economy – work out the cost per mpg or kW of range and how often you'll be filling up. • Practicality – you'll probably need something handy for lugging your possessions between uni and home or carting your friends around at weekends. • Affordability – use our price indicator tool to see if you're getting your money's worth. • Style – this might be a big factor to you, and that's fine if it is, but if you're on a budget, being trendy doesn't mean as much to others as you probably think it does. • Driving style – everyone's driving style is different, so find a car that suits you – if you're new to driving, find one that's easy to get around in. We'd recommend looking at cars in an affordable insurance category, with a good reputation for reliability and a decent fuel economy.
Cheap cars for students
Ideal if you're on a budget and looking for a car that's cheap to buy, cheap to run and cheap to insure.
Dacia Sandero
Dacia frequently wins best value brand in our
annual New Car Awards
. Its cars are just what cost conscious buyers like students want and the Sandero is no exception.
The Dacia Sandero is far more spacious than similarly priced city cars (we gave it 5/5 for practicality), but the main selling point is the price. You can get a new Dacia Sandero for just £99 per month on PCH. It's the UK's cheapest car, and Dacia also offer a comprehensive three-year warranty – which should comfortably see you through the bulk of your course.
Read the full review
.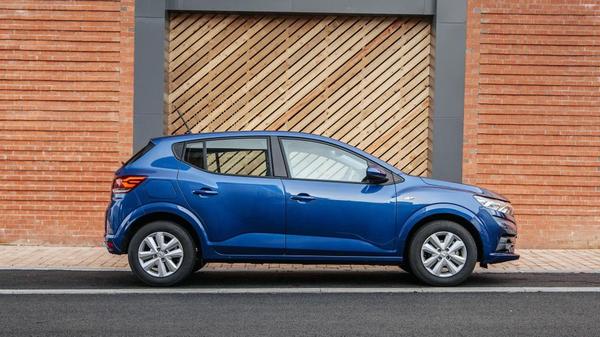 Hyundai i10
The latest Hyundai i10 is available new from £13,025.
It's a good-looking car, and optional contrast roof colours help jazz up the exterior while the inside benefits from lots of standard kit and a decent amount of space. Hyundai makes pretty reliable cars, and this one is backed up with a very generous five-year warranty. The Hyundai i10 is also includes safety features like a radar for potential hazards and active lane keeping, meaning it could be one to consider for less confident drivers.
Read our Hyundai i10 review
.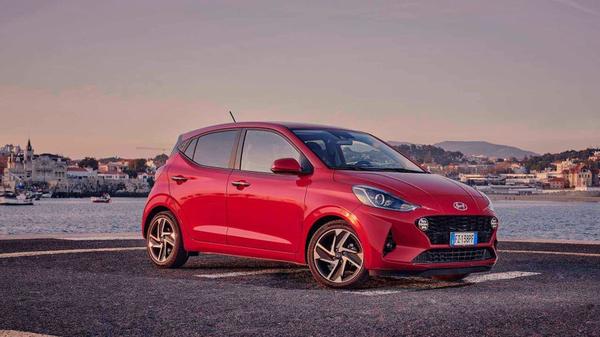 Best cars for new drivers
Well worth a look if you're new to the road. Look for cars with a good track record in reliability and safety, and find one that's easy to drive around and park in.
Renault Zoe
Recently voted the
best car for new drivers
in our New Car Awards 2021, the Renault Zoe is one of Europe's best selling electric cars. Easy to drive and park, the Renault Zoe has a decent range to its battery and doesn't cost much to run or service.
It's one of the cheapest electric cars you can buy and is very practical for its size.
Take a look
.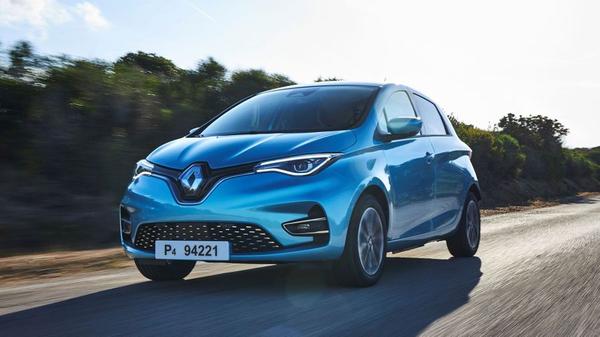 Skoda Citigo
The Skoda Citigo is pretty roomy (including a 250-litre boot) and comes with a generous amount of equipment as standard. It doesn't look too shabby, feels solid and is small enough for easy parking.
If you choose a lower trim level, you'll be eligible for group one insurance (the cheapest insurance group) and could be looking at around £10,000 to buy outright (check monthly payments as an option too).
Read our full review for more info
.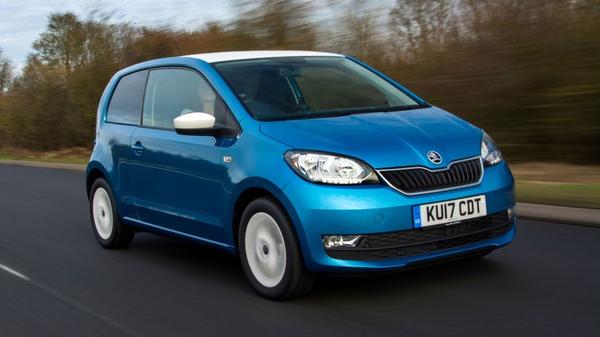 Electric and hybrid cars for students
Electric and hybrid cars might be pricier up front, but lower running costs, tax advantages and a host of other factors mean they're more affordable than you think.
Nissan Leaf
The entry-level
Nissan Leaf
is an affordable one, offering plenty of kit as standard and a zippy performance. Take a look at finance options or a second-hand Leaf if you're unsure about the upfront cost.
As with any electric car, the real savings come from charging (compared to refuelling petrol or diesel), especially if you have home charging in halls. Learn more about
electric cars and find electric car deals
, including monthly finance options.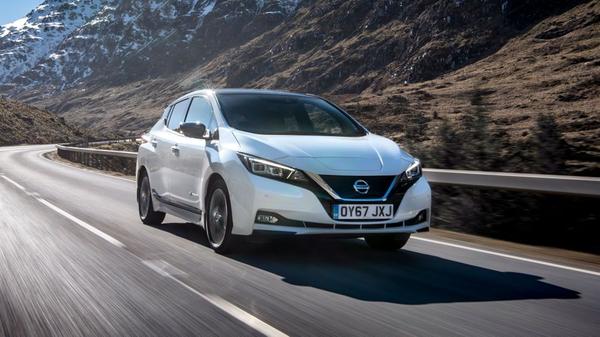 Renault Clio E-tech hybrid
If you're not ready to take the plunge and get a full electric car, a hybrid is the next best step.
The Clio E-tech hybrid offers a specially adapted 1.6-litre petrol engine that's paired with a main electric motor capable of driving the car on its own (driving using electric power only), or alongside the internal combustion engine as needed. Read our long-term review to find out what it's actually
like to live with a Renault Clio hybrid
. Learn more about
hybrids and find hybrid car deals
, including monthly finance options.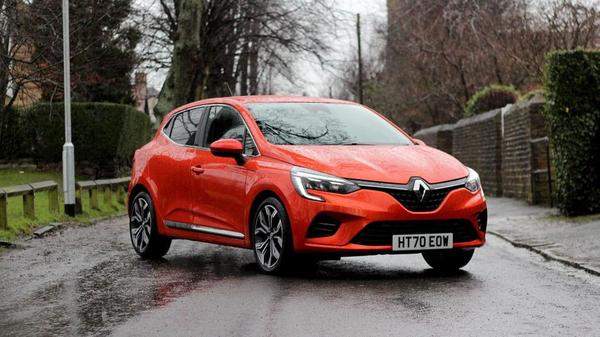 Cars on finance for students
There are some fantastic
PCP car finance deals
if you're looking to buy and pay monthly. You could get a decent new car for a couple of hundred quid a month and get the peace of mind offered by a new warranty.
If you're not fussed about owning the car, and just want to drive it for a few years while you're at university –
car leasing
might be another option to consider.
Used cars for students
There's also a ton of
used cars
that are ideal for student drivers for very reasonable prices. If you're looking at older cars, just factor in the breakdown cover and the potential cost of repairs should anything go wrong.
Remember: cars over three years old will need
an MOT every year
, so work that into your budget and try looking for a car with a lot of its current MOT remaining if you can.
Student car insurance
One of the big costs for new-ish drivers is insurance. A lack of no-claims bonus, and the perceived higher risk of accidents, mean newer drivers tend to pay higher premiums at first. There are, however, ways you can keep your insurance costs down on your student car.
How to keep your car insurance down
• Install a
telematics device (black box)
– these factor your driving style alongside your age and address, meaning safe drivers tend to be rewarded with lower premiums.
• Pay your premium in one go, if you can afford the lump sum. It works out cheaper overall than paying in instalments where you'll be paying monthly interest. • If you're not likely to be doing many miles (and only drive a weekend, for example), then a low annual mileage estimation could bring the price down. • You could also take a Pass Plus course – some insurers will take this into consideration and offer you a cheaper premium if you've got one.
Ultimately, you need to find the level of cover that's right for you. Third-party only is often seen as the cheapest, but that's not always the case.
Compare car insurance quotes
to find the cover that's affordable and gives you the peace of mind and coverage you need to feel comfortable and confident driving around.
If you're taking a car with you to university, then don't forget to change the address on your car insurance. This could be the address of your student halls or shared house or flat. If you don't change the address, you could invalidate any claims.
Driving to university
If you can, it'd be well worth practising the route to uni before moving day. This'll give you a chance to explore the roads without the stress of moving day.
While you're there, you could also practise the routes to and from campus, and any other trips you'll likely be taking (nearby shops, gyms etc.) so you're familiar with the road systems.
Parking at university
Check whether there's any parking space available before you go. If you're in halls, you might be able to get parking permit from the university. If it's a house-share with a drive, you might have to draw up a parking rota (unless you're lucky enough to be the only driver in the house).
If neither of those are applicable, you'll have to master the parallel park and find on-street parking spaces. You can try Google Maps to find suitable streets, but make sure you're following the rules of the road (not parking on a bend, at a bus stop, near a school entrance or suchlike) and factor in that many cities may have residents' permit systems or other local parking restrictions. That may cause complications until you can prove you live in the area and have your paperwork logged at the address so factor in a little extra faff for that, or hold off bringing your car to uni until you can get that all sorted.