Best Of Paris Motor Show 2016: Top 5 cars
We bring you our top highlights from the 2016 Paris Motor Show.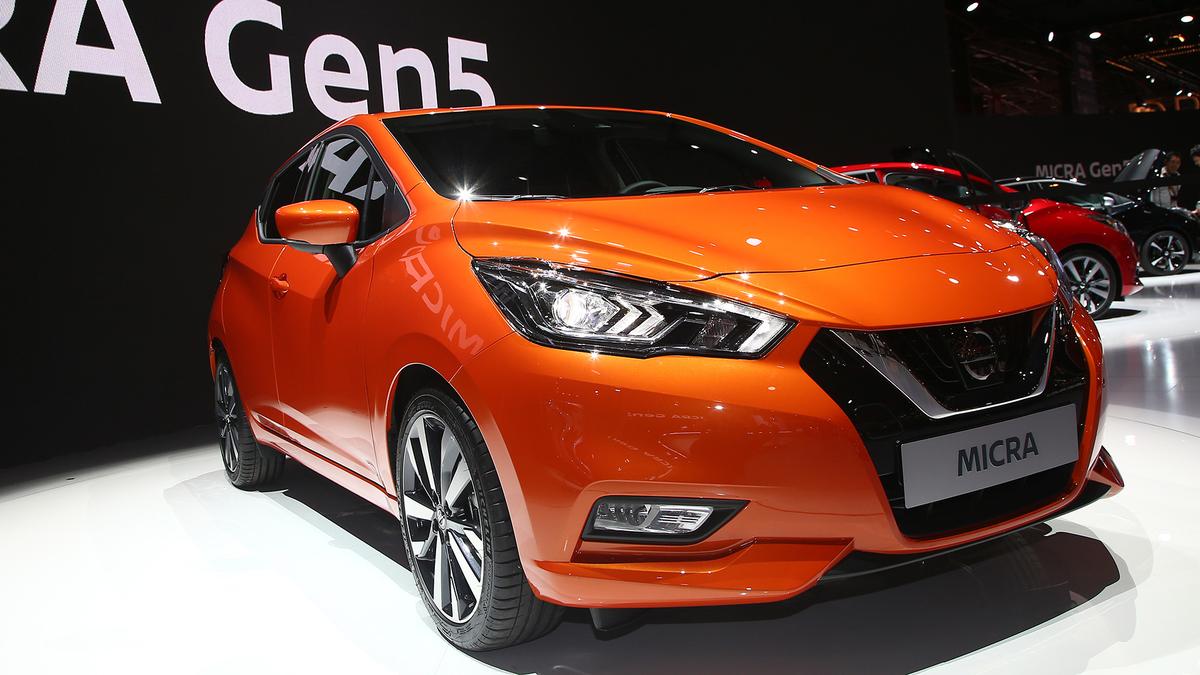 View gallery
From superminis to large SUVs, and a few things in between, our top picks from the 2016 Paris Motor Show floor cover most of the automotive bases. And these cars weren't afraid to stand out, drawing crowds at the show for their bold designs, interesting new details, clever on-board technology, and in some cases, just a bonkers paint job.
Land Rover Discovery
It's been a long time coming, but Land Rover has finally revealed the fifth generation Discovery.
As well as making its debut at the Paris Motor Show, there was an extravagant reveal featuring Bear Grylls abseiling out of a helicopter, and Ben Ainslie towing a large boat. This, of course, was all on or surrounding a Guinness World Record breaking Lego Tower Bridge structure, made out of more than 5.8million Lego bricks. The Land Rover lot do not do things by halves.
The new Discovery is is a full-sized, three-row, seven-seat SUV. And it's a bit different to its boxier parents. Land Rover has got rid of the split tailgate, which could be a sore point for a lot of buyers. Instead, it's been replaced by a powered flap inside, that can be extended out and used as a bench. The stepped roofline is still there, ensuring there's enough headroom for passengers in all three rows, and there's also stadium seating (each row of seats higher than the one in front).
Practicality is still paramount, so there's up to 2,406 litres of luggage space, loads of secret cubby holes throughout the cabin, it has a towing capacity of 3,500kg, and there are enough charge points/USBs and gizmos to keep your passengers entertained for hours.
The new Discovery will be powered by a range of four- and six-cylinder petrol and diesel engines, all paired up with an eight-speed automatic gearbox.
Price: From £43,495

On sale: Spring 2017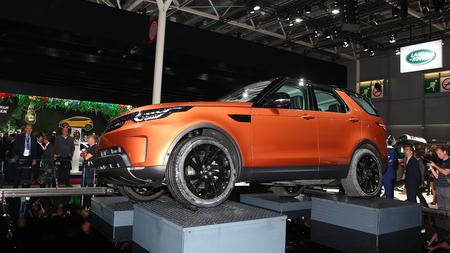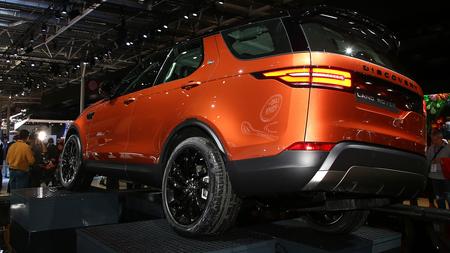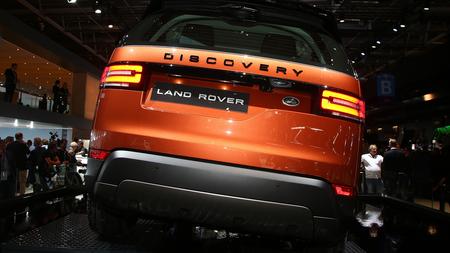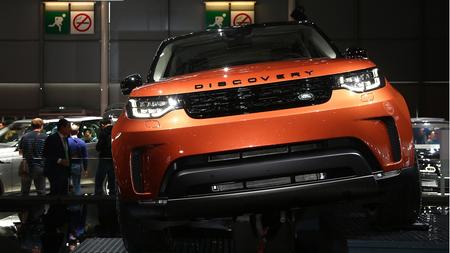 Nissan Micra
The new Micra's edgy design could make it standout from the supermini crowd.
Nissan has taken more than one style cue from the recent Sway concept, which was shown at the Geneva Motor Show in 2015. It has a shorter bonnet, more raked windscreen, and a lower roof than the last generation.
It's also got a nice new grille, reflecting the family look from the brand's big-selling crossovers, the Qashqai and the Juke. A prominent character line runs from front to rear, and some big alloy wheels – 16-inches are standard, with 17s optional. And there's plenty to personalise, including tyres, decals and colour combos.
Inside, a 7-inch central touch-screen display on the dashboard gives access to the audio system, sat-nav, downloadable apps, and Apple CarPlay. And there's a new Bose Personal sound system, made up of six speakers, including a speaker in the headrest for the driver – perfect for when you want to shut out the chatting from the passenger seat.
At launch, the new Micra will be available with a pair of engines, a 0.9-litre turbocharged three-cylinder petrol engine, which also features in the Renault Clio, and a 1.5-litre diesel – both develop 90bhp, but the diesel has considerably more torque.
Price: From £11,000 (est)

On sale: March 2017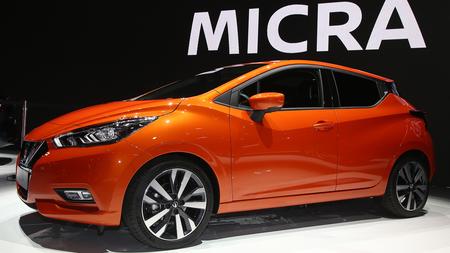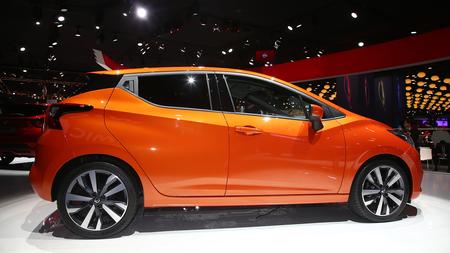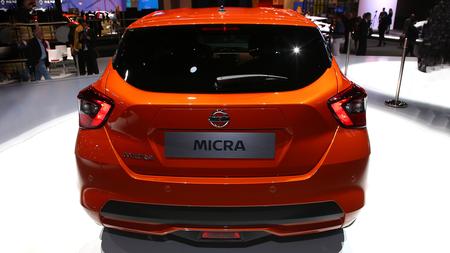 Citroen C3
This supermini definitely drew in the crowds at its home event.
The five-door C3 has more than a smattering in common with the quirky C4 Cactus, with the addition of airbump plastic side protection panels to avoid car park dings, and split-level headlights.
For the interior, there's plenty of room to put your own stamp on things, with lots of customisable options, including interior paint in a wide, vibrant colour palette, textile wraps, and chrome finishes.
Citroen has added a ConnectedCam, which uses a camera in the rear view mirror to act as a dashcam (apparently the first car with an integrated dashcam). It's perfect for recording footage after an incident, or, if you can't resist taking selfies and videos while driving, that too.
The new C3 will come with a choice of three petrol engines: A 1.2-litre with 68bhp, 82bhp and 110bhp (as with the C4). As for diesel, Citroen will offer a 1.6-litre unit developing 75bhp or 100bhp. Stop-start will be standard on all models, and a six-speed automatic gearbox will be available as an option.
Price: From £11,000 (estimate)

On sale: Start of 2017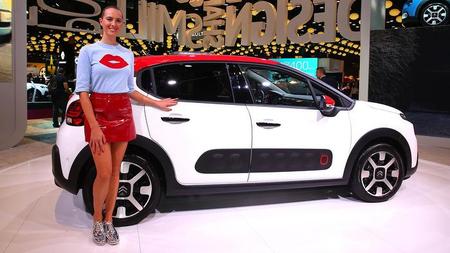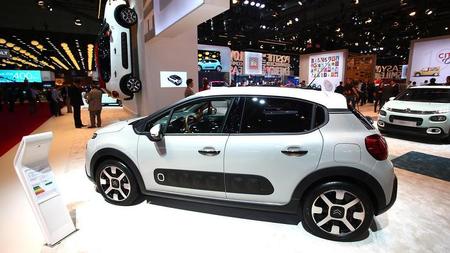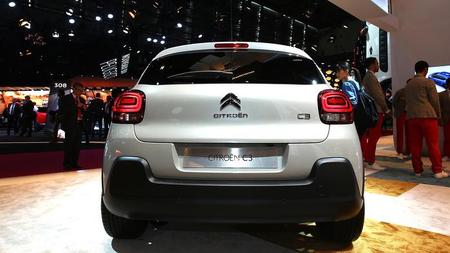 Skoda Kodiaq
The Skoda Kodiaq stood out by a mile at the 2016 Paris Motor Show with a rather vivid paint job.
It's a large SUV with up to seven seats, and is the first such vehicle to be sold by Skoda. At 4.7-metres long, the Kodiaq is almost exactly the same size as the Hyundai Santa Fe and Kia Sorento, which will be two of its biggest rivals.
Although this is the first time Skoda has made a large SUV, it still has the company's familiar looks, with its bold grille flanked by narrow headlights. The rear lights incorporate LEDs, and buyers will have a choice of 14 colours.
Inside, too, the car is packed with features that will be familiar from other Skodas and other models in the Volkswagen Group. Perhaps more importantly, Skoda claims the cabin is more spacious than many of its rivals, with a class-leading boot capacity.
The Kodiaq will be offered with five engines – two diesel, three petrol, all with stop-start systems – will be available. Full specifications are yet to be revealed, but Skoda has said the less powerful of the two 2.0-litre diesel engines will average 56.5mpg and emit 131g/km of CO2; and, the entry-level 1.4-litre petrol engine has vital statistics of 47.1mpg and 140g/km.
Price: From £25,000 (estimate)

On sale: Early in 2017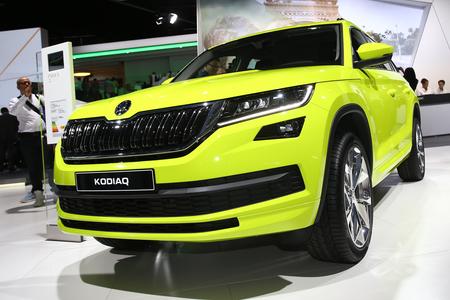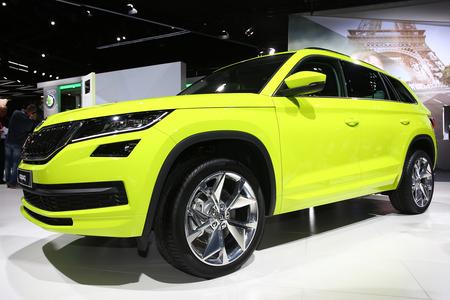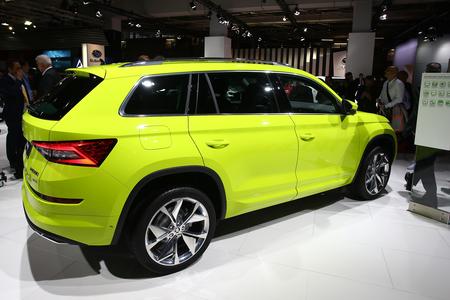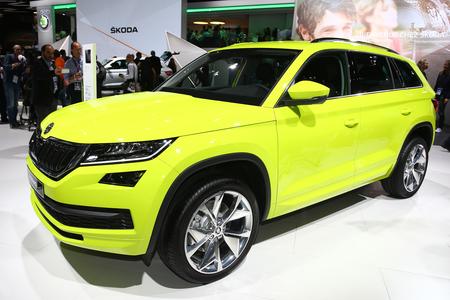 Audi Q5
Audi's new SUV will rival the Mercedes GLC and BMW X3, with less weight, a bigger cabin, and luxury and tech from the larger Q7.
Luckily the styling of the Audi Q5 – while still conservative – is unlikely to be as divisive as the rather droopy seven-seater Audi Q7, with tighter proportions, shorter overhangs front and rear, and the same strong feature line running along the sides, as seen on the Audi A5 and A5 Sportback.
It'll hardly beat the Jaguar F-Pace in the style stakes, but most of the changes are concealed below the body work. The new Q5 shares its chassis with the A4, which means it's going to be lighter than its predecessor (by around 90kgs depending on the model you choose) so it should also be cleaner, faster, and handle better. Basically all the good stuff.
The interior is closely modelled on the Q7, with a central infotainment screen backed up by a 12.3-inch 'Virtual Cockpit' that displays key driver and map info, instead of normal dials. There's plenty of tech available and a host of safety systems too.
With five powerplants available at launch, Audi will be hoping it has made a Q5 for everyone. The single petrol option is a 2.0-litre turbo with a respectable 248bhp. On the diesel side, buyers can opt for a 2.0-litre unit with either 148bhp, 161bhp, or 187bhp. Those after more power are in luck, with a 3.0-litre TDI with 282bhp, and a hotter SQ5 with a twin-turbo 3.0-litre V6 producing upwards of 340bhp is planned.
Price: From £38,000

On sale: January 2017