Best Of
Our Top 6 cars of the 2017 Detroit Motor Show
The North American Auto Show is the first major motor show of the new year; and, from halls packed full of exciting new cars, these are our favourites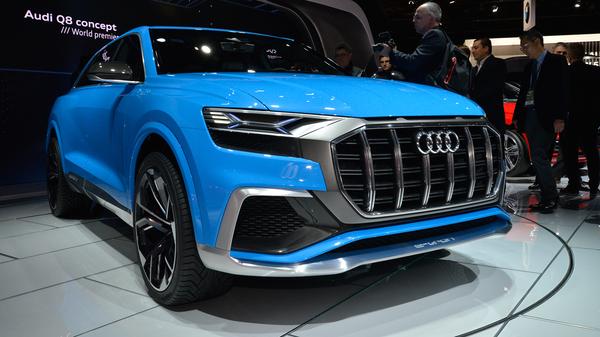 Detroit, more affectionately known as Motor City, hosts the North American Auto Show every January. This is where all the world's biggest carmakers come to release their latest new car models and 2017 has been no exception. That's why we've decided to shortlist our six favourite cars that are coming to a UK showroom near you soon.
Audi Q8
While SUVs continue to dominate the new car marketplace, carmakers continue to create ever-increasing variations. The Q8 is an imposing four-door, four-seat SUV from Audi that is Range Rover in size, and likely to sit at the very top of the brand tree as the company's most pioneering model. Style is everything in this sector, and while recent Audi SUVs have been all-too-predictable in the design stakes, the Q8 marks a real return to form with its clean modernity and a coupe-like profile. Combined with an abundance of technology, we reckon this exclusive model will be a surefire hit.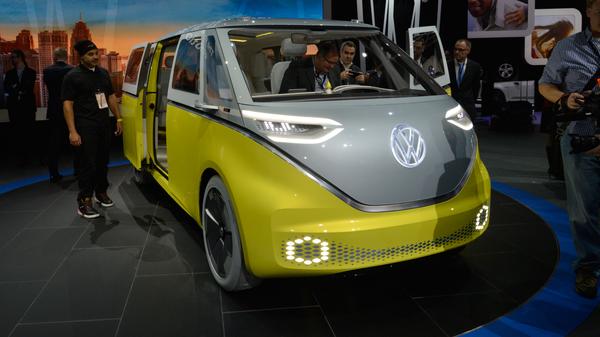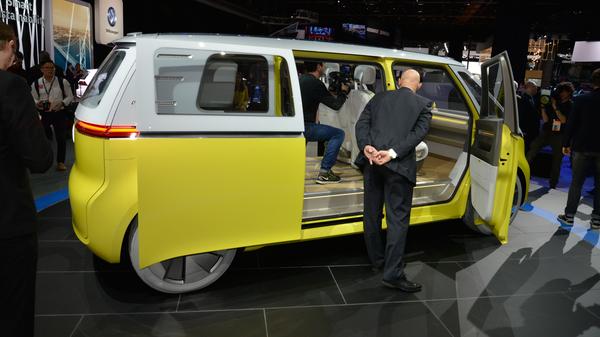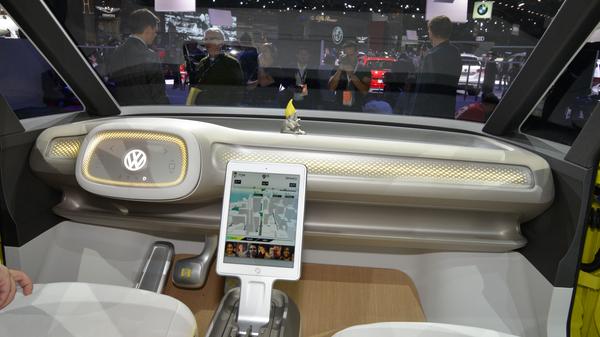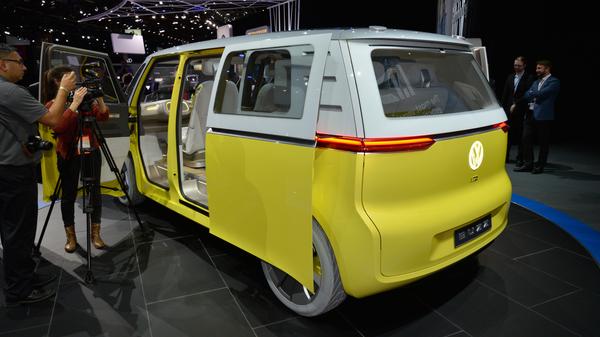 Volkswagen I.D. Buzz Concept
The bright yellow car currently occupying everybody's Instagram feed is called the Volkswagen I.D. Buzz Concept. It's an eight seat, all-electric, multi-purpose vehicle (MPV) that has plenty of retro styling nods to the original Volkswagen Camper first launched in 1950. It promises a range of 270 miles on a single charge, and a fully autonomous mode that allows the front seats to be reconfigured to face the rest of the family for some quality time.
Of course, there's no guarantee we're going to see a production version, but with Volkswagen committed to an annual sales target of one million electric vehicles by 2025, a model this versatile could certainly help the folio. Just don't cancel your order for the
Volkswagen Tiguan Allspace
just yet.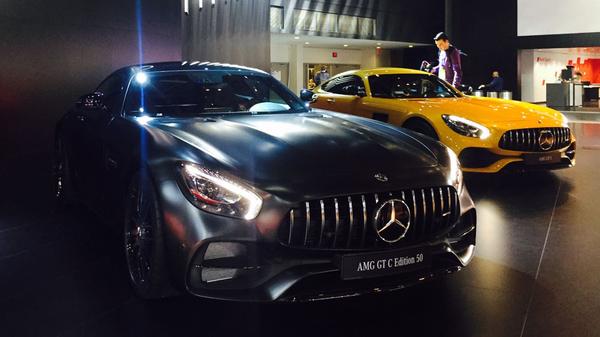 Mercedes-AMG
If there is another car in Detroit that looks more aggressive or more menacing than the Mercedes-AMG GT C Coupé Edition 50 - no, sadly, Lamborghini isn't here - then we haven't seen it.
Marking the 50th anniversary of AMG, the limited run of Edition 50s will come in two exclusive paint finishes: designo graphite grey (pictured) and designo cashmere white magno. There are black chrome finishes to the forged alloy wheels, side skirts, grille inlets, diffuser and tailpipes, but the big news is the 'GT C' model designation. This is the coupe version of the
GT C Roadster
we first saw at the Paris Motor Show, and so features a wider rear track, rear-wheel steering and a twin-turbocharged 4.0-litre V8 that produces 549bhp, helping this car accelerate from 0-62mph in 3.7sec.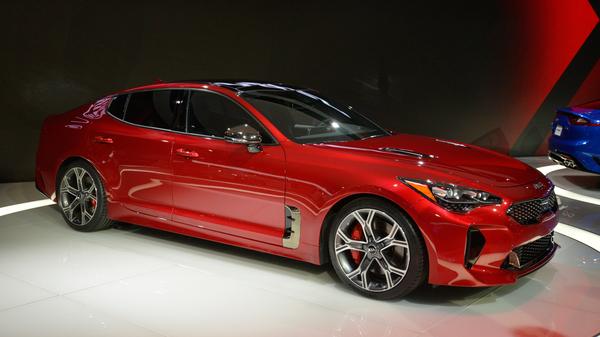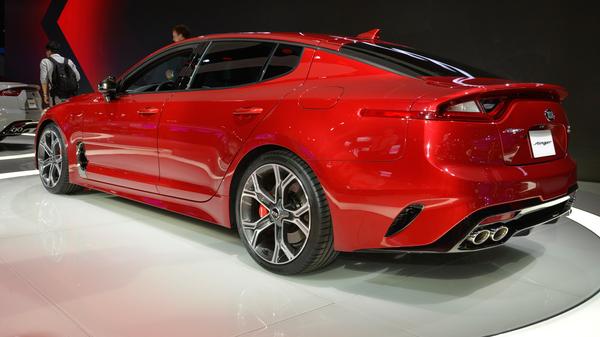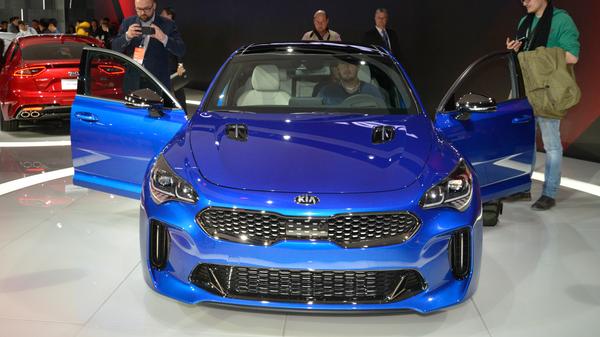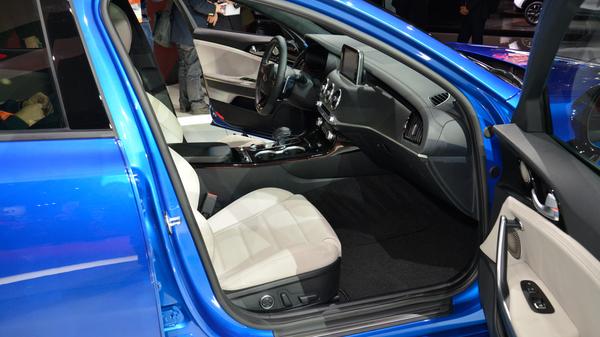 Kia Stinger GT
No car has surprised more people at the Detroit Motor Show than the Kia Stinger GT: a high performance, rear-wheel drive saloon that looks like an Alfa Romeo Giulia Quadrifoglio from the back, and features a twin-turbocharged 3.3-litre V6 with 365bhp.
It has been developed by the former head of BMW's M Division, and has been designed to take on (and undercut) the likes of the BMW 440i M Sport, Audi S5 Sportback and Mercedes-AMG C43. Kia isn't kidding. With a 0-62mph time of 5.1secs and a top speed of 167mph, Kia isn't kidding.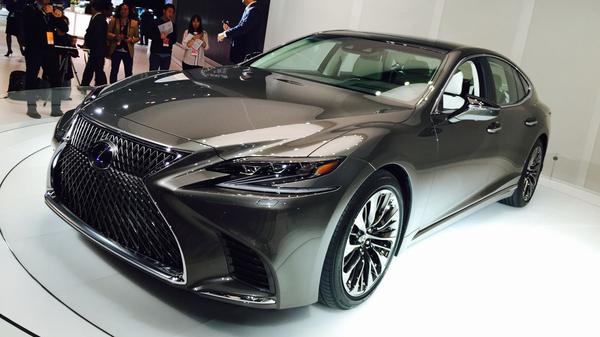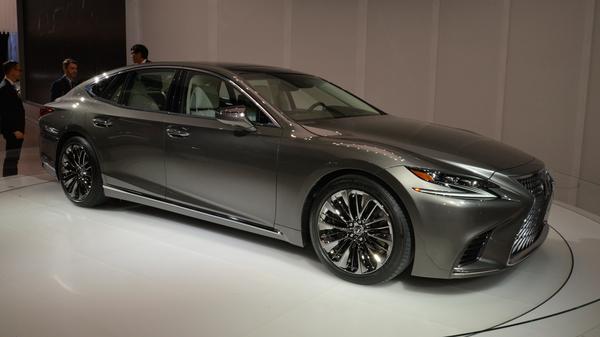 Lexus LS
Boldly taking aim at the Audi A8, BMW 7 Series and Mercedes S-Class is the fifth-generation Lexus LS. It will be powered by a twin turbocharged 3.5-litre V6 engine, which is mated to a super-smooth 10-speed automatic gearbox. Compared to other luxury saloons on sale, the LS looks lower, longer, sleeker and… different. Some of the surfacing may look a little fussy in places, but different is good and that front grille is a thing of beauty. If only we didn't need number plates…
The LS also promises to be a technological tour de force, too, so expect adaptive air suspension, optional roof-mounted speakers, a widescreen head-up display and a dynamic control system that can automatically brake and steer around obstacles.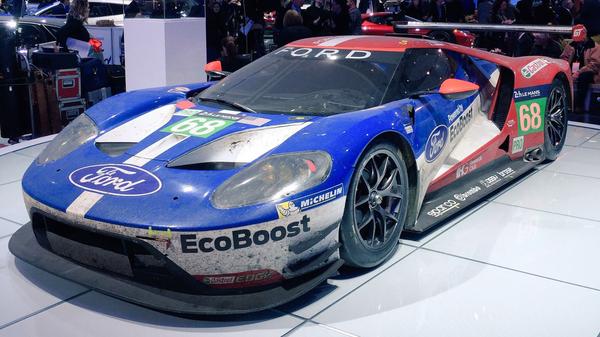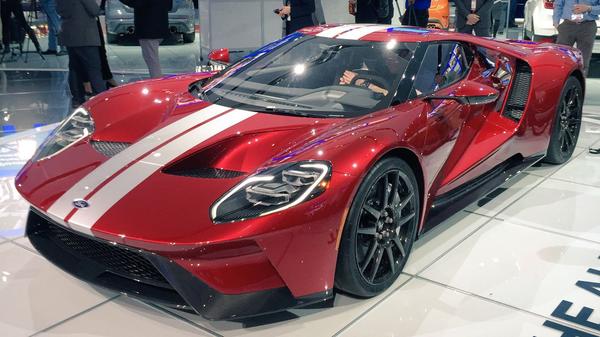 Ford GT
'Win on Sunday, sell on Monday,' goes the old motorsport adage. Well, it seems to be working for the Ford Motor Company as its £300k, 600bhp supercar that's based on the 2016 Le Mans-winning Ford GT racing car is sold out.
The first crop of hand-picked customers are expecting deliveries this year and we'll be looking forward to catching a rare glimpse of those stunning aero-inspired lines on a UK road. Or perhaps even driving one. We can dream…