Best Of
Top fuel-efficient economical cars (2021 update)
We take a look at some of the cars that will give you the best mileage from a tank of fuel in 2021.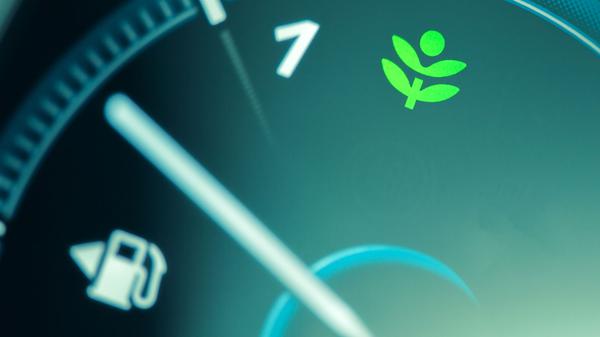 If fuel economy is your priority, then you'll want to find the car that's right for you with the best miles-per-gallon figure, or MPG. Here, we take a look at several cars of different shapes and sizes that should give you excellent mileage for your money to maximise your distance between fill-ups.
We haven't included electric cars in this list, and if you drive relatively short distances and have somewhere to plug your car in, then these are worth checking out, too. You can see our list of
best electric cars
here. But if you're likely to do longer distances, here are a few cars we think you should pay attention to.
Mazda3 e-Skyactiv X
Mazda is offering its
Mazda3
(and other models in the range like the CX-30) with the new and improved Skyactiv technology called e-Skyactiv X, which is designed with fuel efficiency in mind. The e-Skyactiv X engine does this by using a compression ignition like in diesel cars, although it runs on petrol, which is cleaner and cheaper to buy at the pumps. This helps in getting the best of refinement and efficiency in fuel consumption and a fuel economy of 53.3mpg. In daily driving with our Mazda3 e-Skyactiv X
long-term test car
we've even seen better than this!
New Dacia Duster
Bi-Fuel models of the new
Dacia Duster
have a usable range of well over 700 miles thanks to an additional tank to switch between petrol and LPG (liquefied petroleum gas) fuel sources. The LPG storage on this new model has increased in size, meaning an extra 155 miles of range at your disposal if you fill both tanks. LPG availability varies from place to place but, given it can cost half as much as petrol, if you can run your Duster on it you'll save money as well as travel further. And the rest of the time you can just use petrol as normal, the car switching between the two fuels at the press of a button. Bi-Fuel versions of the Sandero hatchback are also available.
Find more information about Dacia Duster
Renault Clio E-Tech Hybrid
This 'full' hybrid supermini uses
Renault's E-Tech
system to provide outstanding fuel efficiency on the Clio. Despite its limited electric-only range and lack of plug in to charge option, the Clio provides mid-60s mpg per official figures and emits only 99g/km CO2 emissions. That figure proved a little optimistic compared with the reality of life with our
long-term test car
but, all the same, we were impressed at how frugal it was and how much of the time it ran on electric power for a non plug-in.
Besides the savings on fuel, Clio also offers big-car comfort along with small-car convenience with its high-quality interior, refinement and onboard tech.
Alpine A110
Accepted wisdom says sports cars aren't usually very fuel-efficient but the
Alpine A110
is different, thanks mainly to the fact it is very light so the 1.8-litre turbocharged petrol engine doesn't have to work too hard to deliver the thrills you'd hope for. At 1,103kg with a full tank of fuel, the Alpine weighs around 250kg less than an equivalent Porsche 718 Cayman and can do over 40mpg according to official figures, something that played out for real when we took one for an extended road trip across France. Fun and frugal, the Alpine is the best of both worlds.
Bentley Bentayga Plug-in Hybrid
The updated
Bentley Bentayga
range includes a new version of the hybrid model as part of the brand's plans to go fully electrified. The hybrid SUV delivers the top-notch luxury driving experience you would hope for, with around 25 miles of electric-only power for short journeys that you can combine with the petrol engine for a real-world cruising range of well over 400 miles. If not the most fuel-efficient plug-in hybrid in the world it goes to show you can have the best things in life without the low 20s fuel consumption of the regular V8 model.
Read our full review
Mercedes E300de
For long-distance drives, the
Mercedes E300de
combines the range and fuel economy of a conventional diesel car with the added bonus of 33 miles of electric driving if you're able to plug it in and charge the hybrid battery. With that and a full tank of diesel you'll easily be able to cover 750 miles between stops, while the flexibility to run on electric power for short distances and a combination of the two for longer ones means visits to filling stations will – literally – be few and far between.
2022 Skoda Fabia
If you're after a small car with good fuel economy, then the new
Skoda Fabia
might be the one for you. By official figures all the three-cylinder petrol models can do over 55mpg and if you combine that with the optional 50-litre fuel tank, you can expect to get nearly 560 miles between fill-ups. The Fabia is also equipped with fuel-saving technology such as the aero-optimised wing mirrors and wheels, and active cooling shutters that help reduce drag for improved efficiency.