Best Of Coolest car technology from CES 2019
From walking cars to huge developments in autonomous cars, and even a riderless bike, here's all the coolest car and bike technology from the 2019 CES.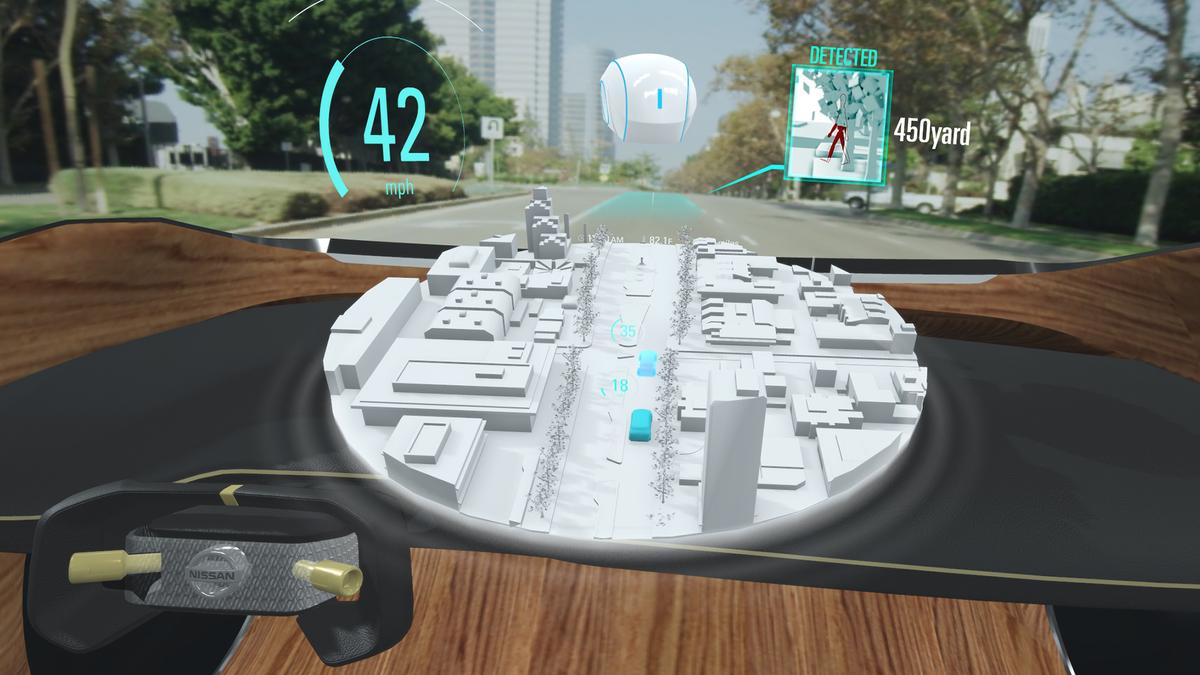 View gallery
CES
(formerly an acronym for the Consumer Electronics Show and now its official name) is an annual trade show in Las Vegas. It's a huge event that showcases new technology from the world of consumer electronics.
The show has been going since 1967 and has seen the debut of everything from the world's first video recorder through to pocket radios, Windows XP, and Blu-ray. As well as the more normal stuff, 2019's show has already seen a bread vending machine, autonomous mobility scooter (what could go wrong?) and slightly creepy furry robots for children.
These days, car technology is a huge market, and both tech and car companies head to CES to showcase developments in everything from driverless cars to walking cars (yes, cars that walk). We've picked our favourite car and bike technology from this year's show.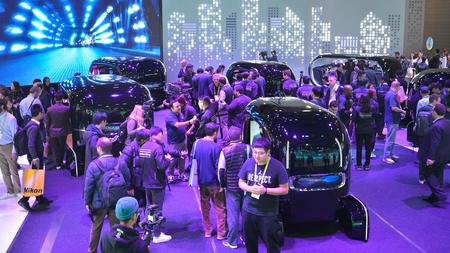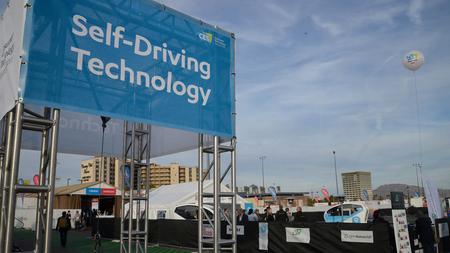 BMW autonomous motorbike
If you thought self-driving technology was only for cars,
BMW
has brought an autonomous motorbike to this year's CES. The modified
BMW
R 1200 GS can start, accelerate, corner, slow down and stop, by itself. The technology isn't designed to get rid of motorbike riders, but to help them gain insight into riding dynamics. In turn this will help a bike rider identify an upcoming incident, or help them out with difficult manoeuvres.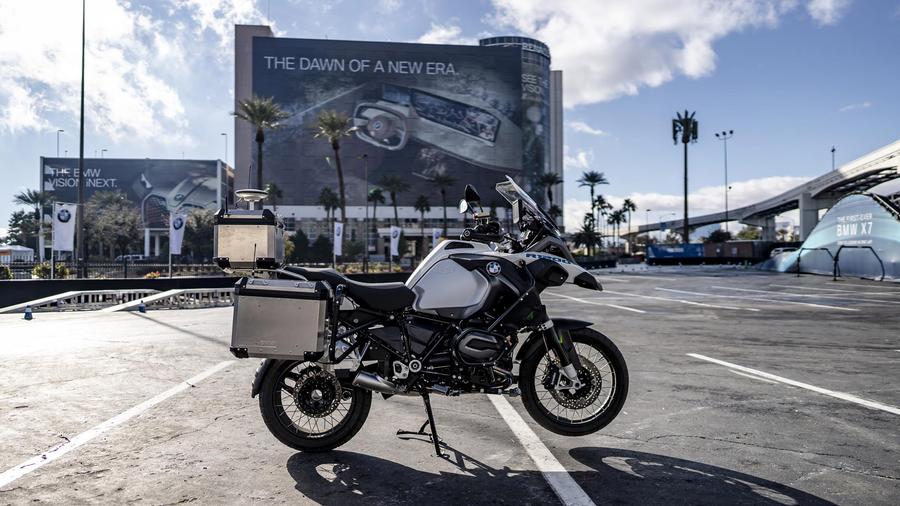 BMW lightweight camper concept
If you're not a bike enthusiast, and prefer the great outdoors, then you might be more interested in this. Outdoor products company The North Face has teamed up with
BMW
's subsidiary Designworks to create a lightweight camper concept. It's made of a material that is breathable and waterproof, despite being full of tiny holes.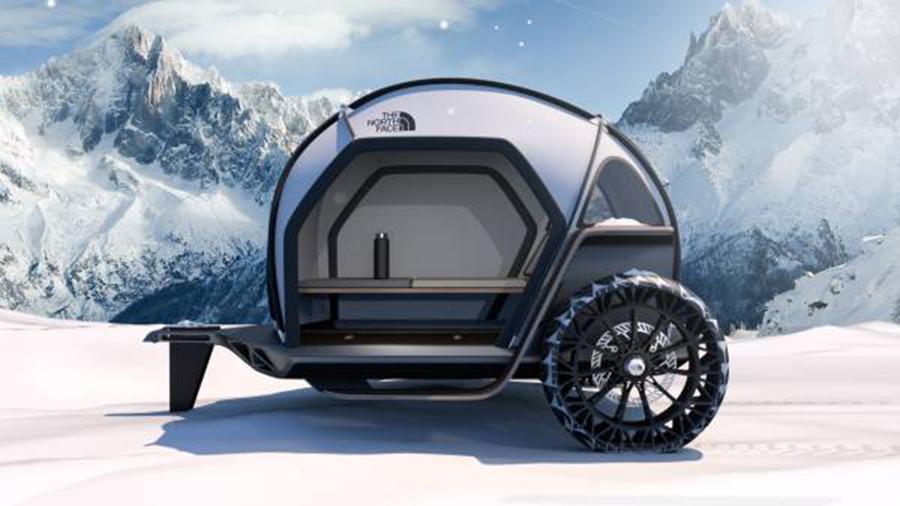 Byton M-Byte giant touchscreen
If you thought the
Tesla
touchscreen, or
Audi's
Virtual Cockpit was big, Chinese start-up Byton has gone even bigger. The huge 49-inch Shared Experience Display stretches right across the cockpit of Byton's new M-Byte electric SUV, and both the driver and passenger can interact with it in a variety of ways, including with voice or gesture. Byton claims it's the biggest display ever seen in a production car.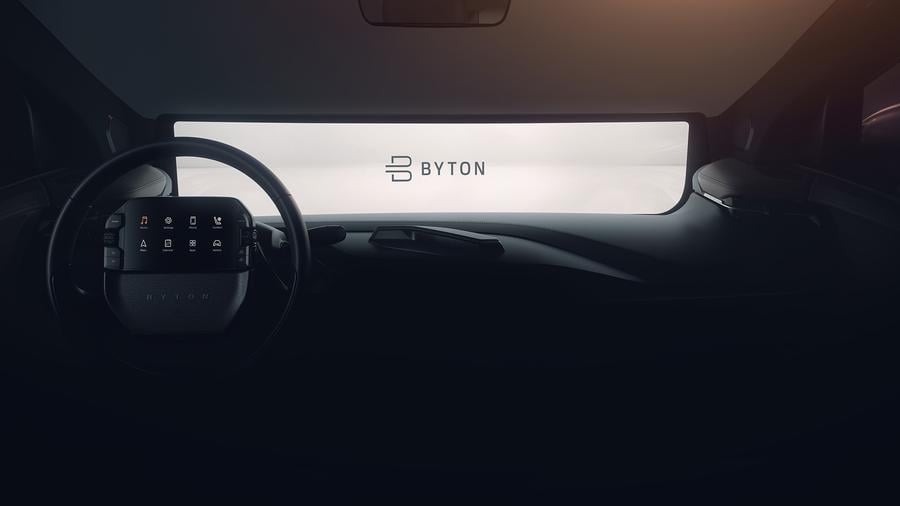 Harman clear conversations
If you've ever been in a car where it's hard to hear people in the back seats, Harman's got you covered. The company has developed an In-Car Communication (ICC) system that combines microphones, voice processing, and in-vehicle audio signal processing to make it easier to have conversations with people in different parts of the car. And the system works in bigger three-row
MPVs
and
SUVs
too. If you often travel with kids in the car, you'll no longer need to turn around or be distracted when you want to talk to them. You will however be able to hear them asking, 'are we there yet?' on repeat for five hours.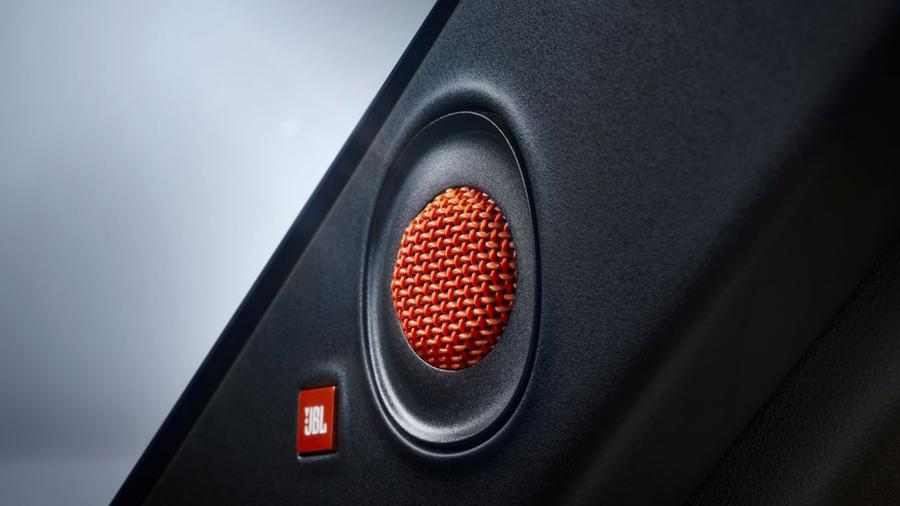 Honda Dream Drive
Honda
and ConnectedDrive brought the latest version of the Dream Drive system to the 2019 CES. Dream Drive is an infotainment system that, as well as all the usual connectivity, lets pay for goods and services like parking, cinema tickets, and fuel. You can also make restaurant reservations, sort out takeaway orders, and share the car's location. Not enough? Passengers can play games, watch films, listen to music, read comics, use travel apps, explore the area along the route, and control the radio and cabin features, all from a mobile phone. The system is still in its development phase, but don't be surprised to see these features coming to production Hondas in the near future.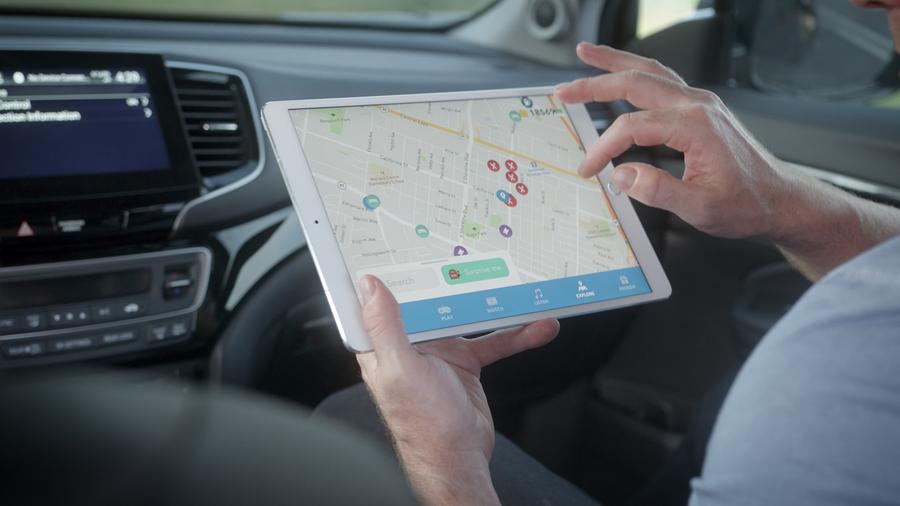 Hyundai Ultimate Mobility Vehicle
If you think four wheels is boring, how do you like
Hyundai
's Ultimate Mobility Vehicle (UMV)? It's not quite a car, but it does feature four wheels at the end of articulated legs, enabling it to drive, walk or climb over difficult terrain. It could help out with rescue efforts after natural disasters, or help people with disabilities, according to Hyundai. Will we ever see a production version? We're not sure. But it's definitely pretty out there!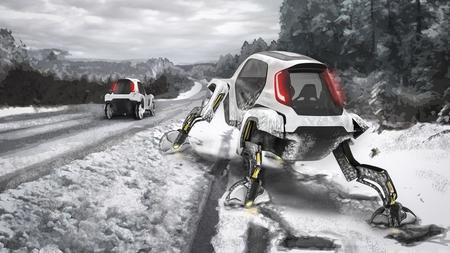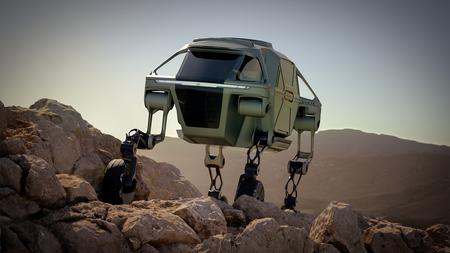 Hyundai's automated charging and valet parking system
As well as
Hyundai
's walking car, the company has also brought the slightly more sensible Automated Valet Parking System to CES. It allows an electric car to drive itself to a charge point, and recharge, all without you having to do a thing. After the car is fully charged, it will move to an empty parking space and wait until it's called by the driver.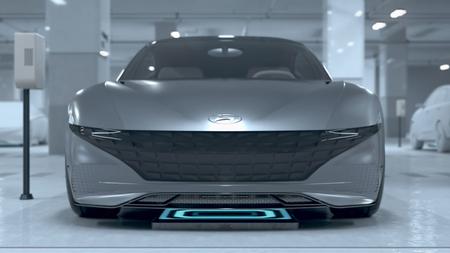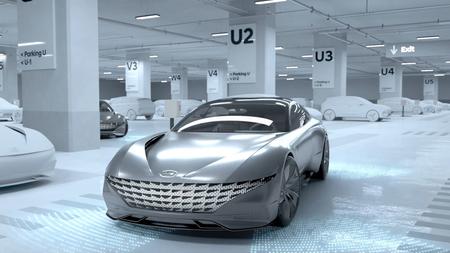 Kia 'Space of Emotive Driving'
If you get sick of choosing your own temperature and music,
Kia
can help. The company's Real-time Emotional Adaptive Driving (READ) concept establishes a driver's baseline in user behaviour – measuring things like heart rate, electrodermal activity and facial expressions – and then customises the cabin based on changes to that baseline. For example, it might change the mood lighting, music, or pop the heated seats on if you're a bit chilly. And you can even 'feel' your music through the music-response vibration seats...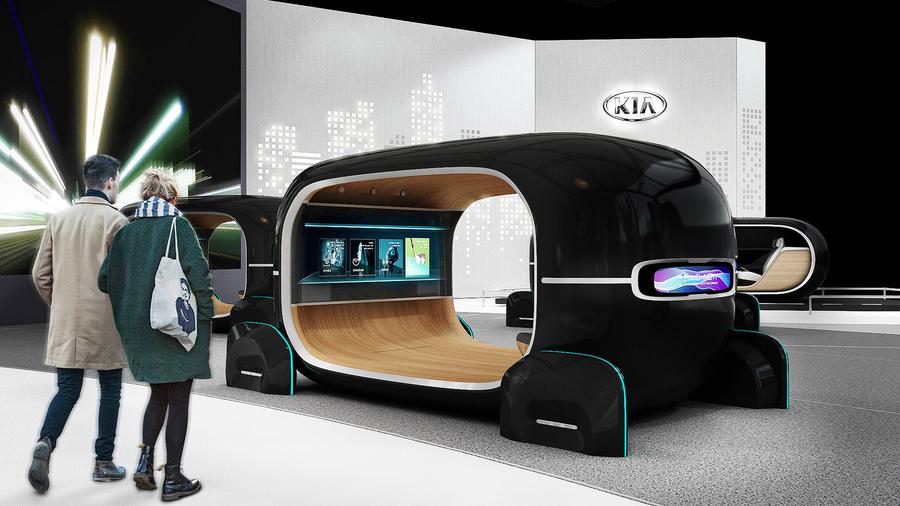 Nissan Invisible to Visible
Nissan
's new system allows drivers to 'see the invisible' – as the name suggests. Using on-car sensors and cloud data, the system will superimpose a map of the nearby area, showing all potential hazards, in real-time. On top of this, drivers will be able to change the view from the window, perhaps changing every car on the road to a Nissan, if you're so inclined?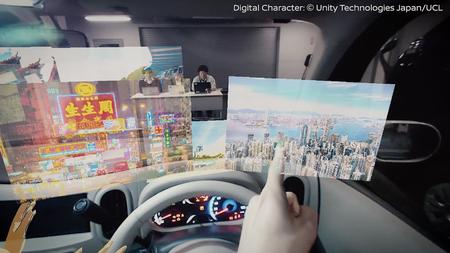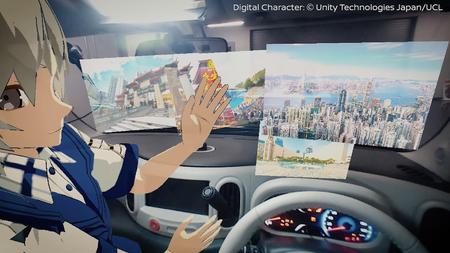 Toyota Guardian
Toyota
's Guardian system can make your car fully autonomous, but the company says it will mostly just enhance driving by correcting inputs if it senses a pending incident. Unlike most autonomous cars, Toyota has made its Guardian compatible with other manufacturers' cars too.