Best Of
Chicago Motor Show 2016: Top 5 cars
We bring you our biggest highlights from the 2016 Chicago Auto Show - the world's largest motor show - and give you the low-down on the global debuts for Kia, Nissan, and Chevy.
Number 1: Kia Niro
Toyota is normally the brand that springs to mind when it comes to hybrid cars, but at Chicago Kia proved that it was keen to catch up, launching two exciting new petrol-electric models in the space of five minutes. It kicked off with a plug-in version of the Optima, which uses a 2.0-litre petrol engine and electric motor to give a combined 199bhp, a 27-mile electric-only range, and the same slippery drag coefficient as a Tesla Model S – it'll go on sale in the UK this Autumn. Next up was the Niro, a Prius-rivalling hybrid, but with a the high-riding stance and off-road styling of a crossover SUV. We'll get to drive it this summer, but with a seven-speed dual clutch gearbox and a combined 144bhp, it should be more fun than most hybrids on the road. Kia said it had worked hard on smooth power delivery, cruising refinement, and progressive braking, something which many hybrids struggle with. The Niro looked smart inside too, with a simple, classy cabin borrowed from the all-new Sportage. The tall roof means it feels pretty spacious, too, and prices should start at around the £20,000 mark once it hits the UK.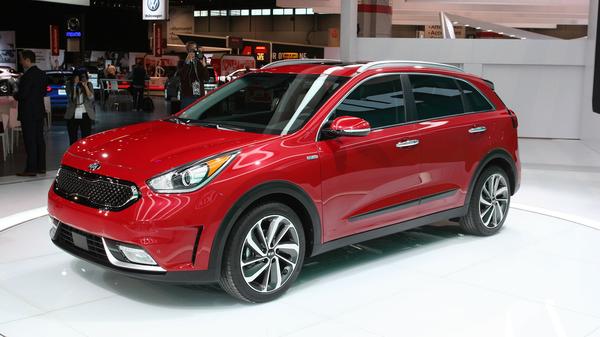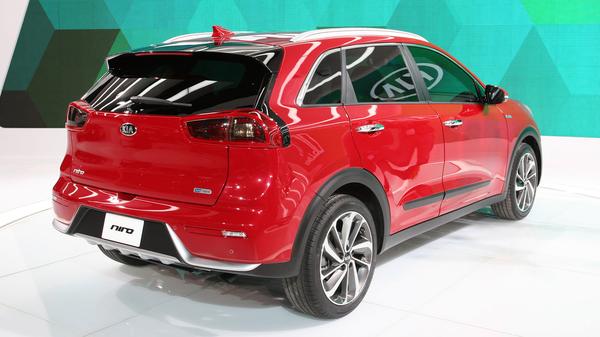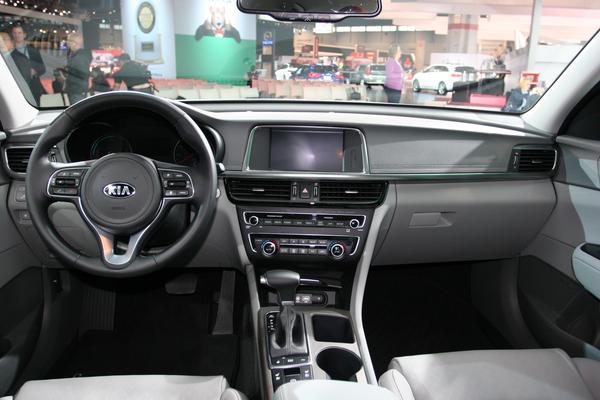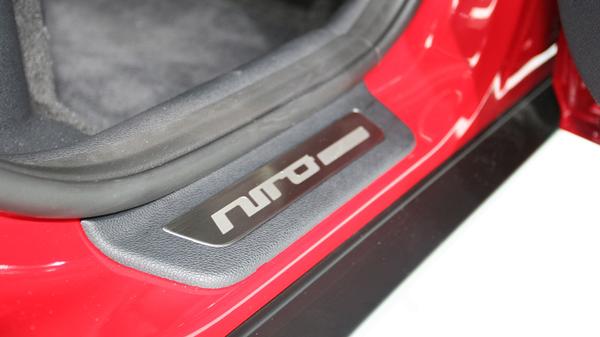 Number 2: Nissan Armada
It's probably not a name that is familiar to us in Europe, but the new Armada was the big-hitter for Nissan in Chicago. This car absolutely dwarfs the brand's popular Qashqai, and comes with room for eight on board. It's quite luxurious for an SUV, too, with serious off-road durability, so think of the Armada as Nissan's take on the Toyota Land Cruiser Amazon. It comes with a massive 5.6-litre petrol V8 with 385bhp, two- or four-wheel drive and can tow – wait for it – nearly four tonnes' worth of trailer behind it. The interior is more 'classic' than modern luxury, with shiny wooden inlays (even on the steering wheel) wide soft seats covered in soft, squidgy leather, and an enormous boot. It shares its platform with the Infiniti QX80, another behemoth SUV which we don't get in the UK. Yes, sadly unless you live here in the States, or Russia, you won't be able to buy one. Dang.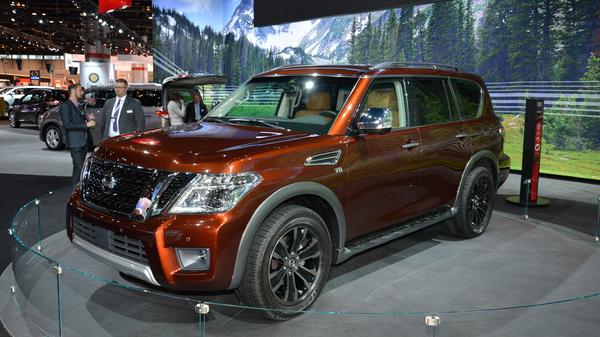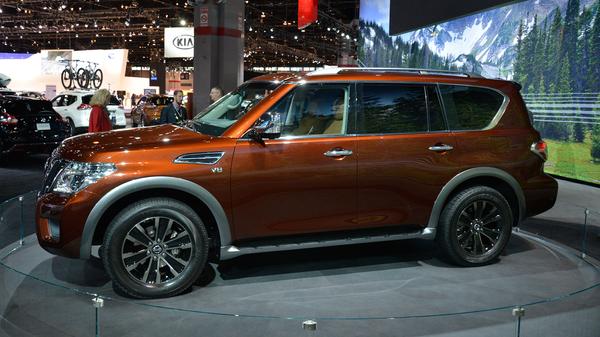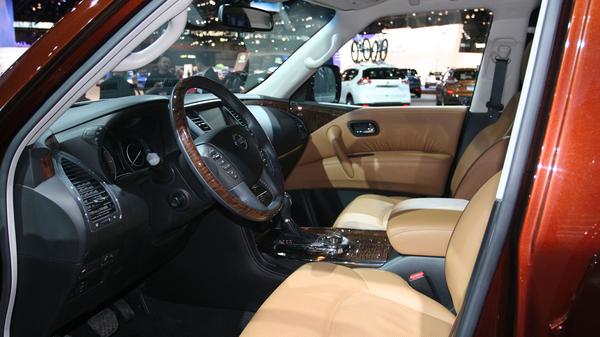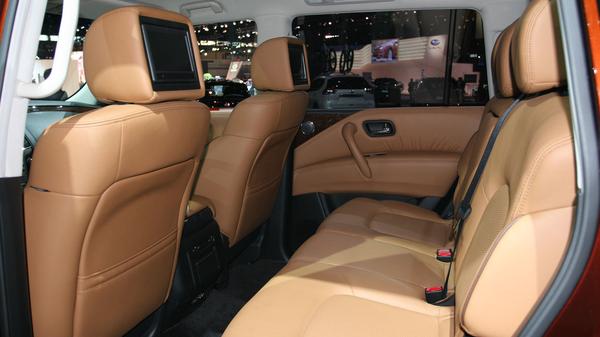 Number 3: Chevrolet Bolt
Now, this car is something we missed out on seeing when it was first shown in Detroit, but was well worth a second look. The Bolt EV seems to be inspired by the BMW i3 as far as the exterior design is concerned, but with a Tesla-rivalling range of 200 miles, it'll go further than almost any other battery-powered car. Not only that, but unlike the BMW, it comes with five 'proper' doors, room for five adults, and a decent boot. The interior has some very clever touches, too, with a 10.2-inch touch-screen that, like the one in new BMW 7 Series, supports gesture controls, and the rear-view mirror is a live video feed from a camera mounted at the back. Get the lens dirty? Not to worry, it has its own cleaning jet, and converts to a normal mirror at the flick of a switch. In Europe we will also get the Bolt, but it'll be called something a lot less catchy. The Vauxhall Ampera-e, which is set to be shown in Geneva this March. It uses the same mechanical underpinnings. The Bolt should be good to drive, too, with smaller wheels and wider tyres than an i3, which should translate into a softer ride, and added cornering grip. It has a power figure equivalent to 200bhp, and the 0-62mph time is claimed to be below seven seconds, giving it hot-hatchback pace.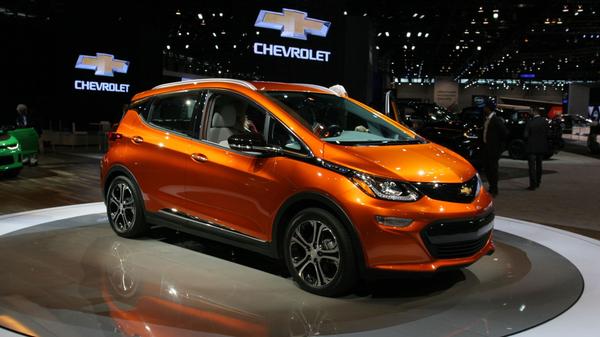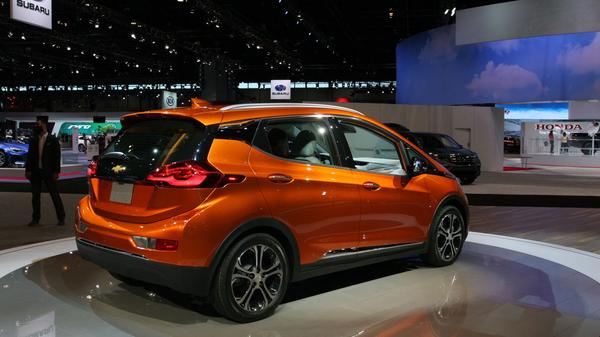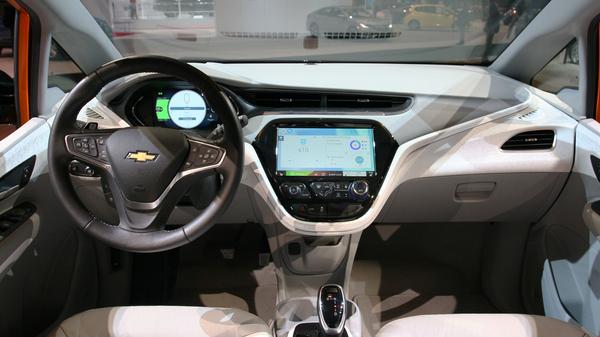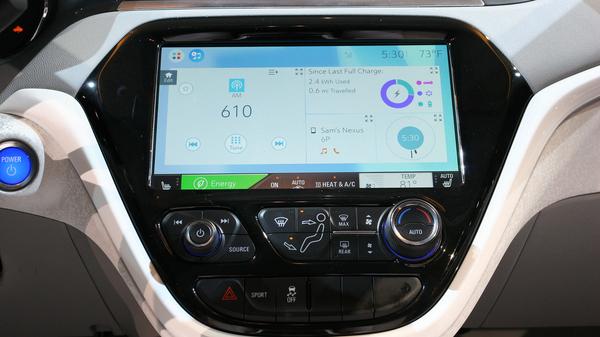 Number 4: Lexus LC 500
Another car that made its debut in Detroit, but looked so good that we couldn't help showing it to you again was the gorgeous Lexus LC 500. This stunning coupe is no concept, either; this is how the finished car will actually look when it goes on sale. The swoopy body, dramatic lights and enormous grille make it more than a match for the likes of the Audi R8 and Mercedes AMG GT in the styling stakes. Two different engines have been confirmed, and the version in Chicago was powered by a naturally-aspirated 5.0-litre V8 - the same powerplant used in the RC-F and GS-F - and, with a 10-speed automatic gearbox, 0-62mph in this rear-drive hooligan takes 4.5 seconds. A hybrid model, dubbed the LC 500h, will be shown in Geneva, but Lexus is keeping its cards close to its chest about the specs of this greener model..Both share a snug 2+2 layout, making it a dramatic alternative to a Porsche 911, and a classy cabin full of the latest on-board technology.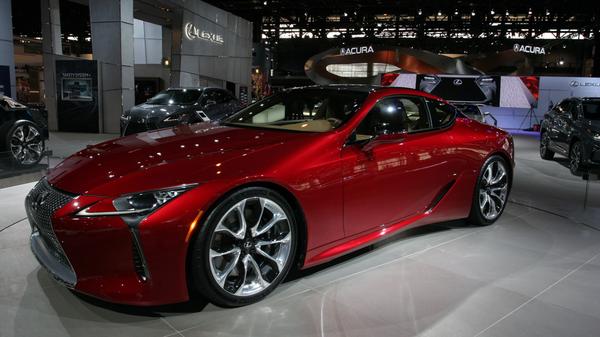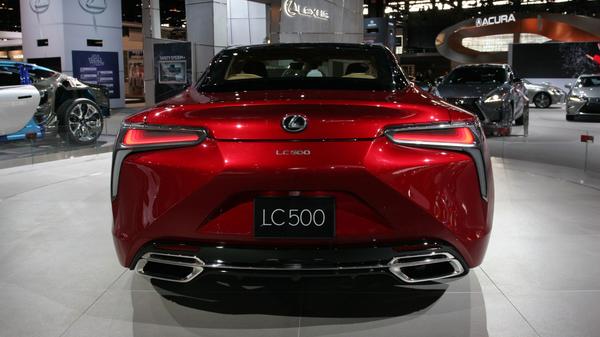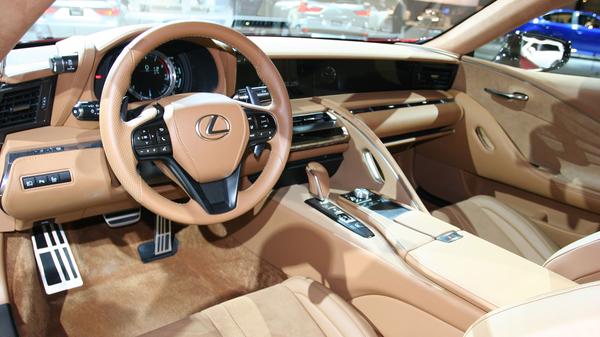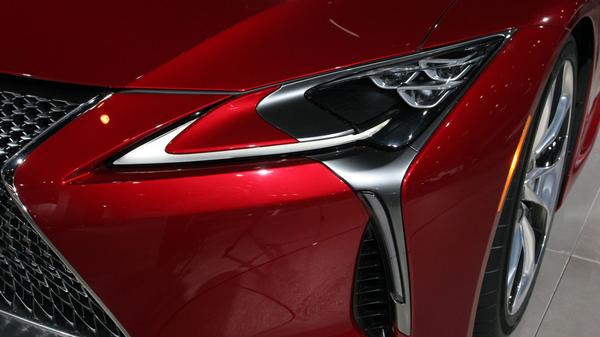 Number 5: Chrysler 300 S
Chrysler was axed in UK last year, which is a bit of a shame, because we were always big fans of the imposing 300C saloon, and Chicago saw the reveal of an even sportier version of this charismatic model. Dubbed the 300S, it comes with a choice of either a 3.6-litre V6 with 300bhp, or a full-fat 5.7-litre HEMI V8 with 365bhp. All versions get tuned sports suspension, a fruiter exhaust, seats with an embossed 'S' stitched into the backs, a rear spoiler and tasty body kit. The 20-inch wheels come in a 'hyper' black finish, and there's a sport button to add weight to the steering, fettle the throttle response and speed up the reactions of the eight-speed automatic gearbox. A real pity, then, that the closest we got to driving it was on a special track on the show floor, at around 20mph.