News
Electric Car Giveaway: Win a Vauxhall Mokka-e
February's Electric Car Giveaway prize is a brand-new Vauxhall Mokka-e worth over £29,000!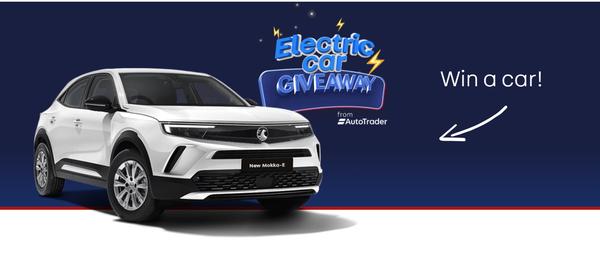 Words by: Andrew Woodhouse
Published on 1 February 2022 | 0 min read
Get to know the Vauxhall Mokka-e
The Vauxhall Mokka-e offers a very attractive range of over 200 miles (334 km) on a single charge.
Charging times are good (find a
public rapid charger
and you can get an 80% recharge in around 35 minutes) and, when charging from home, you can schedule your charging cycle to suit cost-effective energy tariffs. Up-to-date foundations mean the Mokka-e comes with plenty of safety kit and all-important driver aids including automatic emergency braking at city speeds, cruise control and speed limiters, and lane keeping assistance. There are some top tech touches too, like a 180-degree rear view camera. The Mokka-e's driving style is dynamic, with instant power and torque when you need it and refinement when going around corners. There's also a choice of driving modes depending on your mood and the driving conditions. Throw in a bold yet classic design, which includes LED matrix headlights, and you've got a very nice electric car indeed.
Read our full review of the Vauxhall Mokka-e.