News
Win a Ford Mustang MACH-E in January
Enter Auto Trader's Giveaway in January 2022 for your chance to win a Ford Mustang MACH-E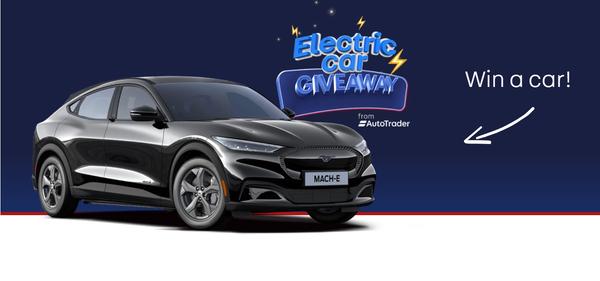 Start your New Year with a new car, for free, by
entering Auto Trader's Electric Car Giveaway
!
Simply fill in the prize draw form at any time between 1 January 2022 and 31 January 2022 and you could win a brand-new Ford Mustang MACH-E! You'll also get up to £1,200 car insurance by
comparethemarket.com
. To enter, you have to be over 18 years old and a UK resident holding a full and valid UK driver's licence. There are no catches or hidden fees, and you can check out the
full terms and conditions here
. Previous winners have driven away in a
Lexus UX 300e
, a
Renault Twizy
, a
Mini Electric
, a
Vauxhall Corsa-e
, another
Tesla Model 3
and a
Jaguar i-PACE
. We're giving away a brand-new electric car every month, so remember to check back and enter the next prize draw for your chance to win an electric car.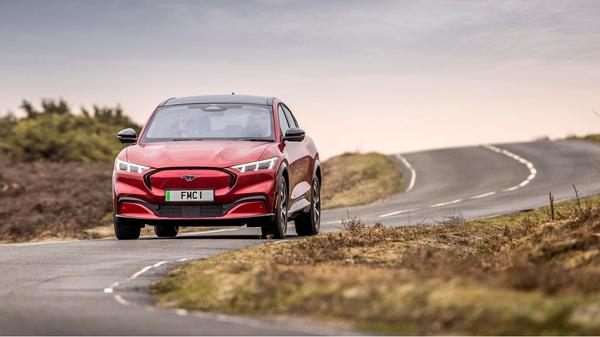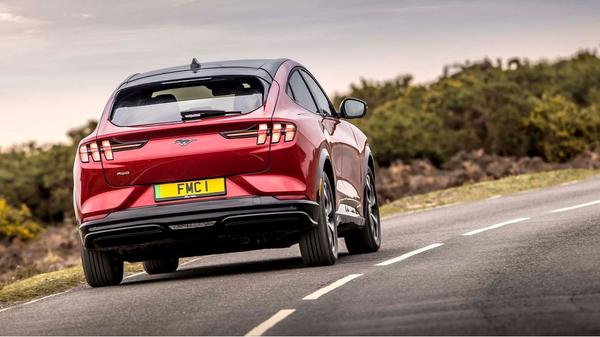 Get to know the Ford Mustang MACH-E
The Mustang MACH-E is Ford's first fully electric SUV. It's got a good electric range, plenty of space exciting performance and desirability – all for excellent value considering the size of it (even more so if you're winning one for free!)
In terms of range, you're looking at anything between 249 miles in the Standard Range with all-wheel drive and 379 miles in the Extended Range with rear-wheel drive. Even the lowest range is more than enough for the standard driver. If you're after performance, the top spec all-wheel drive models have two motors for a decent 346 horsepower. Slightly less mileage due to the extra weight, but there's enough options for different driving styles. Charging times are good too, and the Mustang MACH-E is capable of rapid charging at 115kW – meaning you can be in and out at rapid charging points around the UK. In terms of driving experience, there's plenty of passenger and boot space, good quality interiors and kitted-out infotainment system. Despite the name, it doesn't drive like a classic Mustang. Instead you're getting a swift, smooth SUV that holds its own against a wealth of competitors. Check out our
full review of the Ford Mustang MACH-E, including Rory Reid's video review
and, if you don't want to leave it to chance,
browse new and used Ford Mustang MACH-E for sale on Auto Trader
.