Best Of Best cars for 2021
We can think of many reasons to look forward to 2021 – here in four-wheeled form are some that you can add to your list!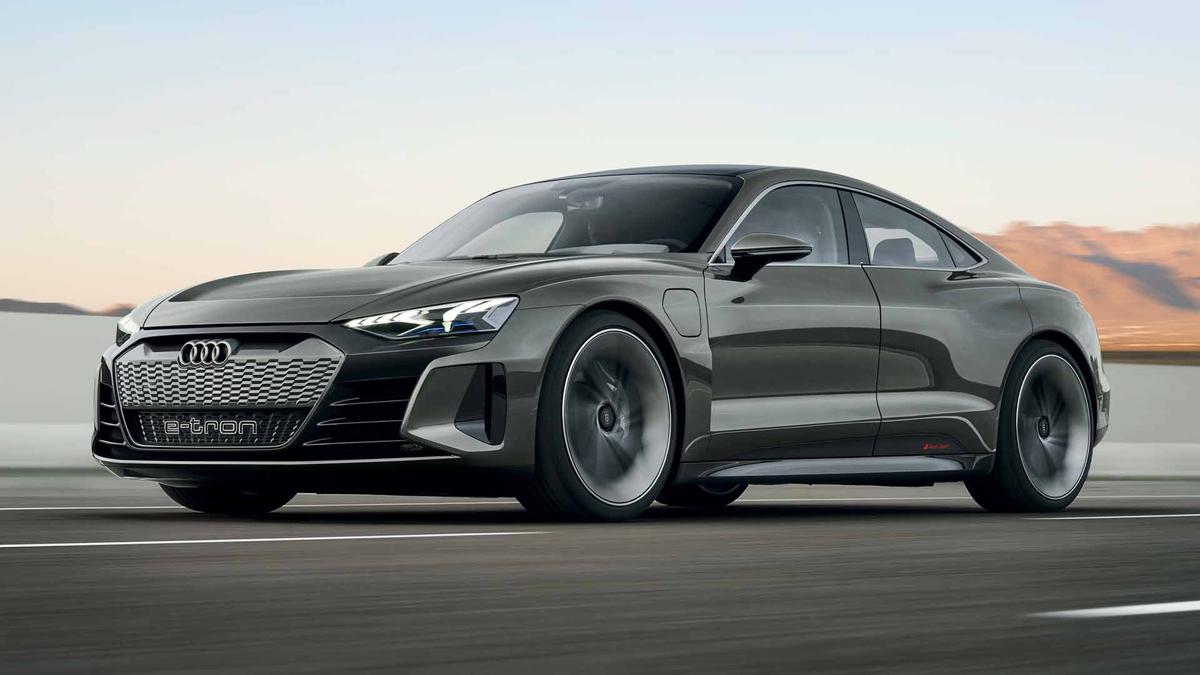 View gallery
It's obviously been a turbulent year but product plans that were in place pre-pandemic are still on track and the automotive industry is gearing up for another year of fresh metal and exciting new launches, all of which you'll be able to see here on Auto Trader. To give you a sense of what we're looking forward to we picked out some of the cars we are most excited about and, hopefully, you can be too!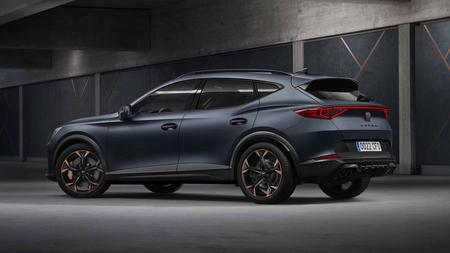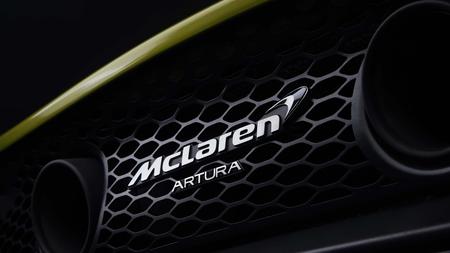 Volkswagen Golf R
From petrol GTI to hybrid GTE and even a diesel-powered GTD the line-up of Golf performance models is bigger than the entire ranges offered by competitors. At the top of them all will be this car,
the new Golf R
. Like the
rest of the Golf range
Volkswagen has hardly pushed the boat out in terms of revolutionary changes, preferring to evolve what went before and throw in more tech and digital features. So the latest R has the same formula of understated looks, all-wheel drive, all-weather traction and thumping performance, now with 320 horsepower. The system putting it to the road has been updated too and even includes Drift and Nürburgring modes with the optional R-Performance package.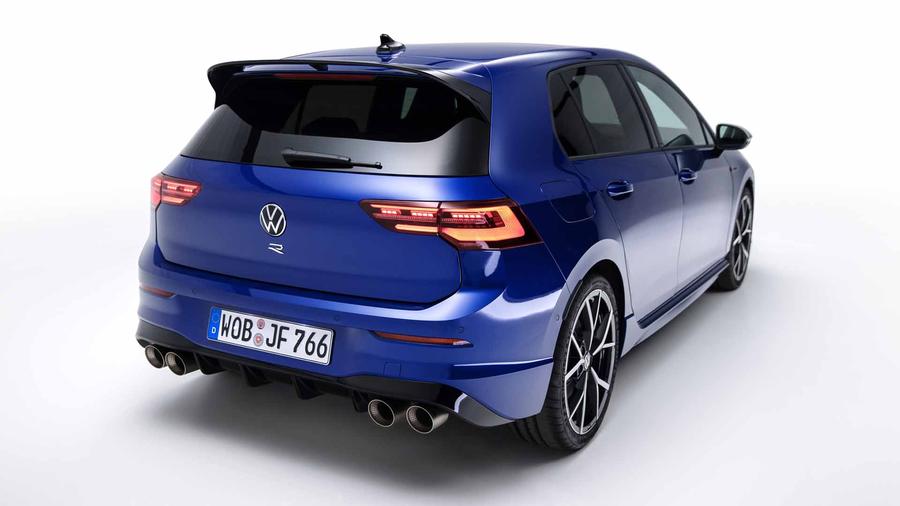 BMW M3 Touring
A new
M3
is always a big deal for BMW fans, even if the two-door version was renamed the M4 last time around to reflect its
4 Series
roots. Whatever, the formula is as exciting as ever with a new twin-turbocharged engine, over 500 horsepower in the Competition trim we'll be getting in the UK and the thrilling rear-wheel drive handling fans love. But there's more. As Rory revealed
in his recent video
the new car will also be gaining an all-wheel drive option down the line and – get this – a Touring estate version for the first time in M3 history. Excited? We are, and you should be too!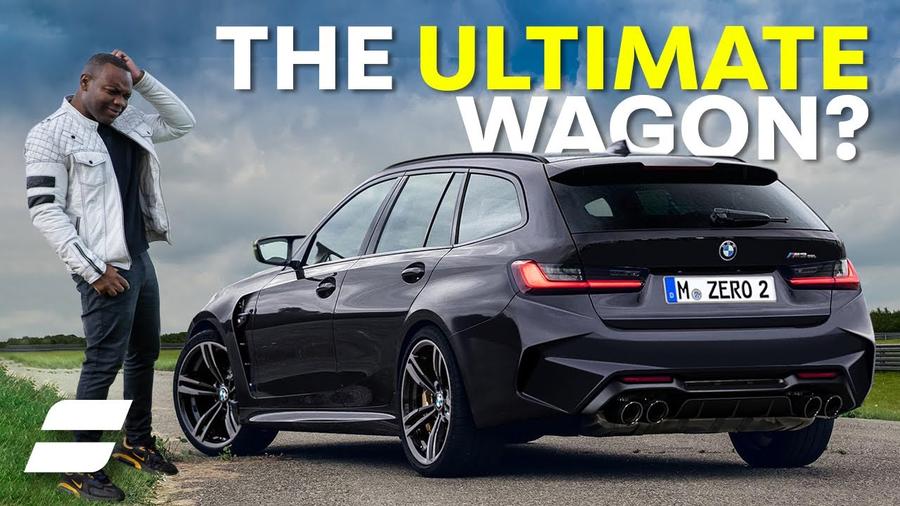 Nissan Qashqai
A ubiquitous feature of British roads and even built here too,
the Qashqai
just nails what families want out of a car with the perfect size, stature and practicality. An
all new one
is therefore a big deal and Nissan wisely hasn't messed with what has made previous versions successful to the degree you awarded it your
Best Car for City Driving
in the 2020 Auto Trader New Car awards. The next generation Qashqai will be the same size but introduces electrified technology, both in the form of affordable 'mild'
hybrids
and an e-POWER 'range extender' that basically operates as an EV with its own onboard generator.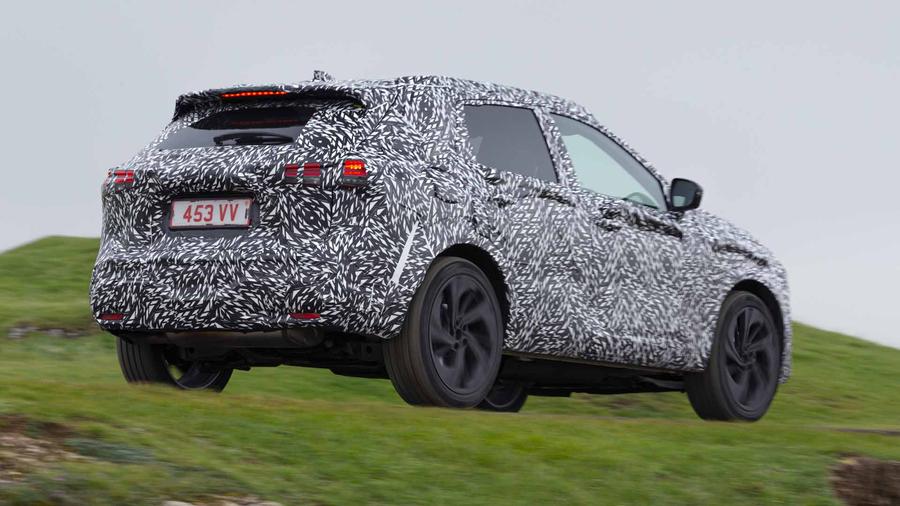 Ferrari Purosangue
2021 is the year Ferrari finally gets dragged, kicking and screaming, into the SUV sphere having watched its rivals do the same with great success. Porsche now builds far more
Cayennes
than it does 911s, Lamborghini has its
Urus
and even Aston Martin has
the DBX
. What can we expect from Ferrari? The company is keeping its cards very close to its chest but you can be certain it will be going its own way and doing something different from the rest, as much for pride's sake as anything. Keep that Defender if you actually want to go off-road. But as a statement SUV Ferrari's entry is sure to top everything else.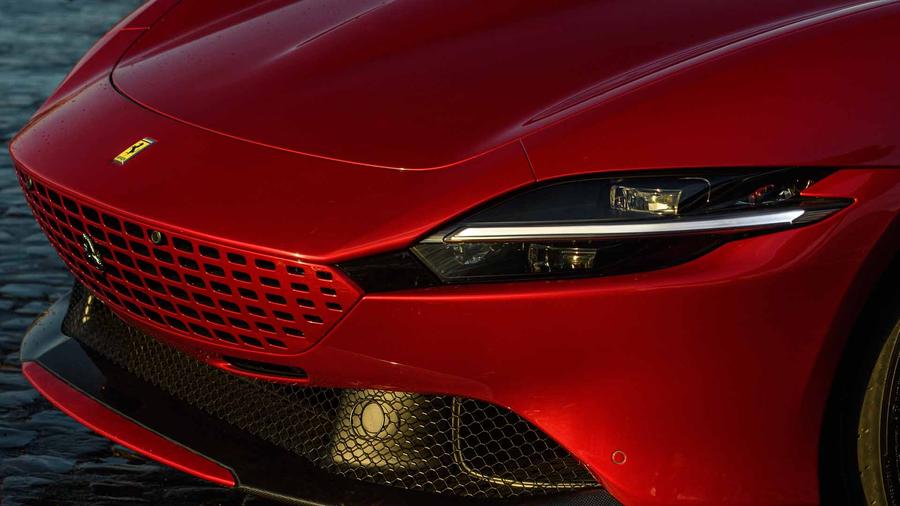 Mercedes-Benz S-Class
Sure, there are more ostentatious limos around. But a
Mercedes-Benz S-Class
remains the pinnacle if you want to get around in sumptuous comfort without turning too many heads, which for the target audience of business leaders and politicians is just fine. A new S-Class always moves the boundaries in terms of tech and this new one is no exception, Mercedes using it to debut technology we'll likely see filtering down through the range in due course. This includes a massive, tablet style central control station, hugely sophisticated driver aids capable of steering round obstacles at speeds of up to 67mph and augmented reality navigation.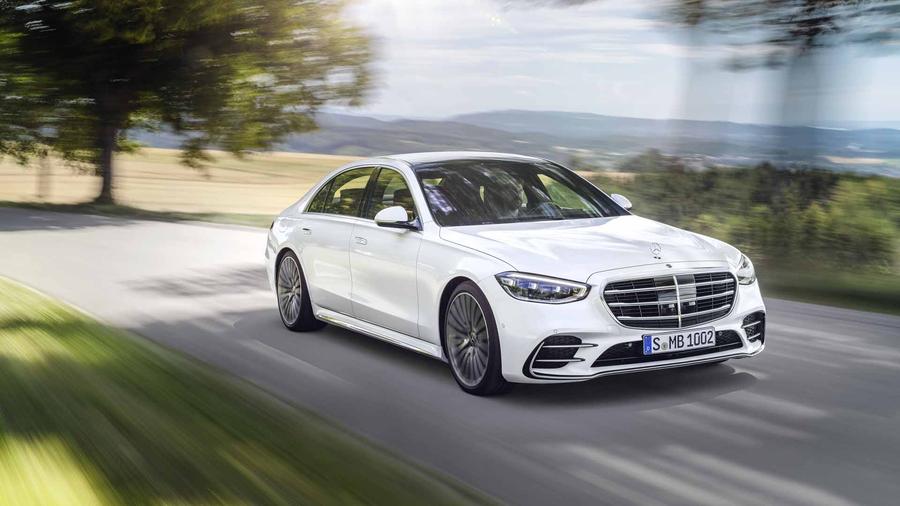 McLaren Artura
In the decade McLaren Automotive (as we now know it) has been selling road cars it has used the same core ingredients, evolutions of its twin turbo V8 engine and F1-inspired carbon fibre 'Monocell' body at the heart of all its cars. The Artura coming in 2021 is the first all-new engine and chassis McLaren has developed in that 10 years, electric motors offering viable zero-emissions driving around town but working with a brand new petrol-powered V6 for devastating performance out of it. The replacement for the entry-level
Sports Series
, there will be nothing junior about McLaren's first hybrid since the P1.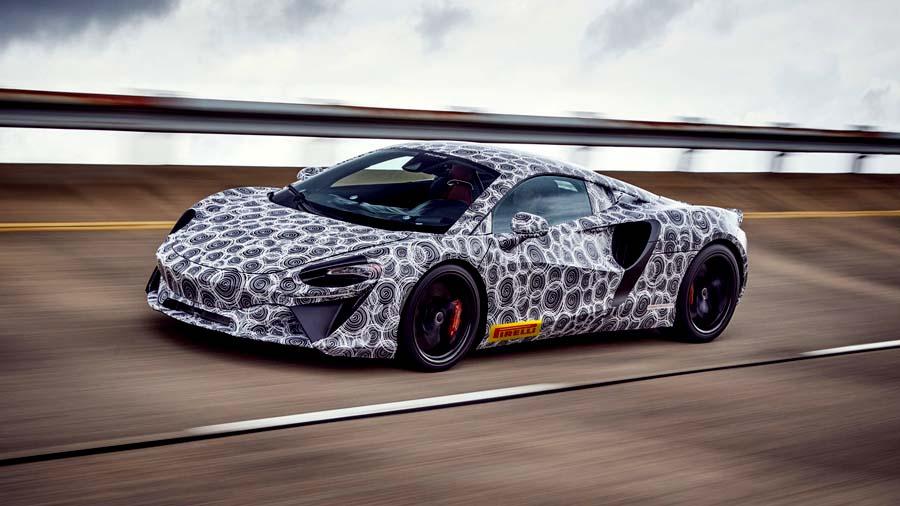 Audi E-Tron GT
It's nothing new for brands within the wider VW group to share technology among themselves, Porsche, Bentley, Audi and Lamborghini all using the same platform for their (very different) SUVs for instance. For the new performance EV era Porsche has taken the lead with developing an electric platform, the tech powering the mighty
Taycan
now being shared with Audi so it can build its own battery powered performance car. Like the Taycan it's a four-door coupe and will include a performance RS version, as previewed by Rory
in his recent video
. With the E-Tron GT and Taycan the Tesla Model S now finds itself squeezed between the might of Porsche and Audi – expect a response!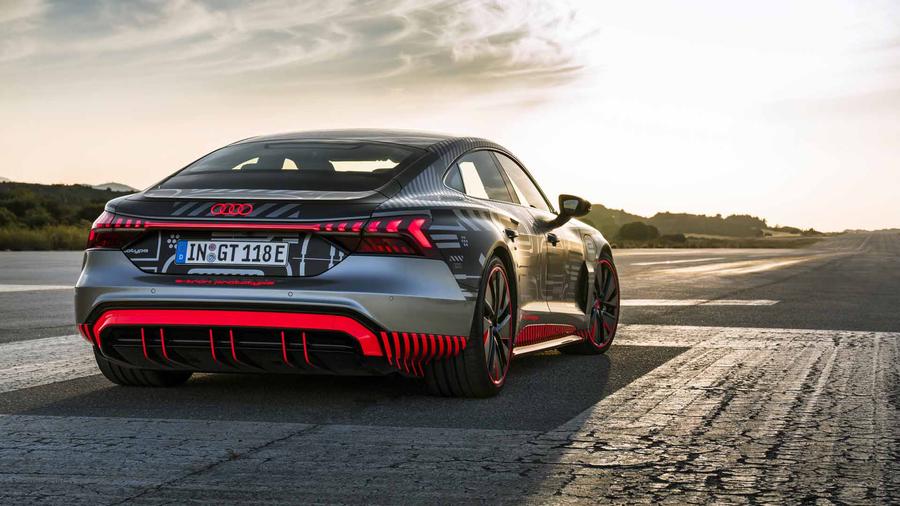 Mazda MX-30
We really liked the all-electric
Mazda MX-30
when we drove it but the short range could be a limitation for some buyers. Fear not! Heralding a return to so-called
'range extenders'
that include a small petrol engine to charge the battery so you can keep going without plugging in, Mazda will introduce just such a version of the MX-30 to push through the range anxiety. The twist? Mazda will revive and repurpose its unique rotary engine technology for a new age, giving the MX-30 a
unique character
.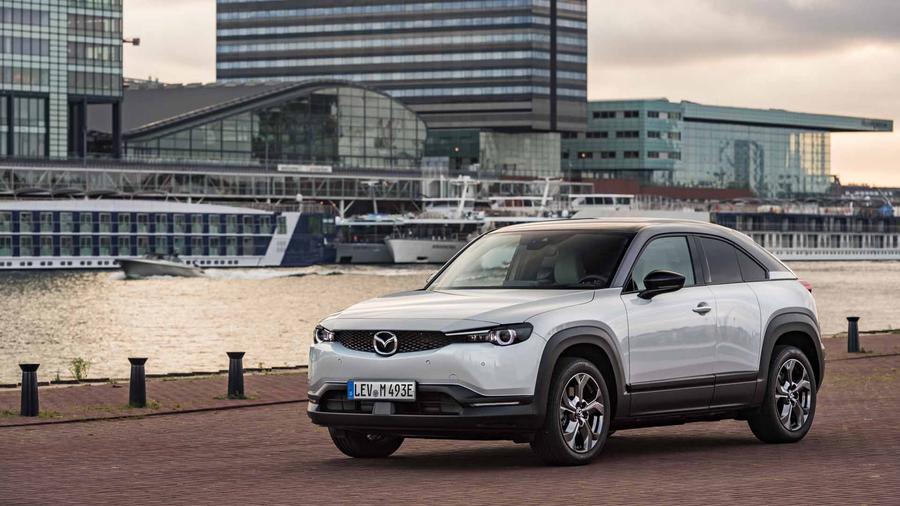 Cupra Formentor
Cupra has evolved from a sporty Seat model designation into a standalone performance brand of its own, Rory taking a spin in its
Leon and Ateca
based models a little while back. For 2021 the brand is launching its first standalone models developed in its own right, these including the Formentor, a sporty SUV with over 300 horsepower and a bold, stylish look. More versions will follow, including a powerful petrol-electric plug-in hybrid model. Along with the all-electric el-Born 2021 looks like being an exciting year for this Spanish brand.