Best Of Auto Trader's best cars of 2018
It's been a busy year for Auto Trader's team of road testers, but which of 2018's new cars impressed them the most? Let's find out…
It's been a busy old year at Auto Trader's road testing HQ. During the last 12 months, we've driven literally hundreds of new cars, all so that we can point you, the buyer, in the direction of the very best models that the new car market has to offer.

And it's fair to say that 2018 has been something of a vintage year. We've seen talented new entrants in all sections of the market, bringing excitement, desirability, versatility, value, or a combination of all of the above. The question is, which of 2018's new cars have we been most impressed by?

Here, each member of the team picks out the best car they've driven this year, and outlines the reasons why…
Ford Fiesta ST
Ivan Aistrop, road test editor
For me, the best car of the year has to be the
Ford Fiesta ST
. Not because I like it. Which I do. And not because I had an immense amount of fun in it. Which I did. Nope, like with all Auto Trader road test verdicts, the cars that do best are the ones that completely nail their brief from a fitness-for-purpose point of view, and as a result, suit their buyers better than any of their rivals. And that's just what the ST does.
First and foremost, a good hot hatch needs to be fun. Check. This car displays a level of dynamic excellence that not only beats all its direct rivals, but that also embarrasses a lot of much more expensive machinery.
A good hot hatch also needs to be affordable. Check. It costs less that most rivals, despite being better, so it's accessible for those on a tighter budget. It also needs to be practical enough and comfortable enough to live with day to day. And guess what? Check and check.
Both the
Kia Stinger
and
Audi A6
ran the ST pretty close, because for a variety of reasons, both are really talented and appealing cars in their respective classes. However, neither can edge the ST.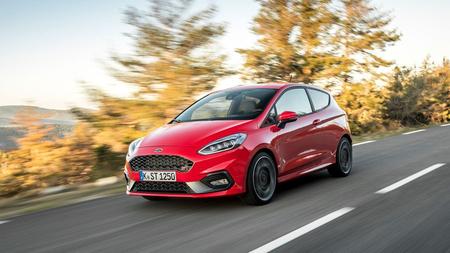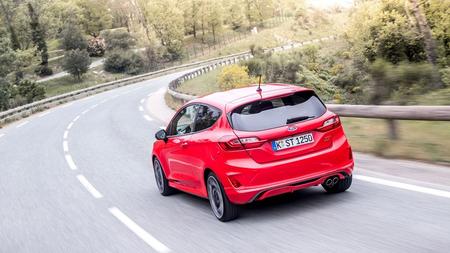 Cupra Ateca
Phill Tromans, senior road tester
Honourable mentions from me must go to Citroen's distinctive, practical and comfortable
C5 Aircross
and to the well-equipped, luxurious and technically impressive
Mercedes-Benz CLS
.
But the best car I've driven this year has to be the
Cupra Ateca
. Leaving aside the wisdom - or otherwise - of Seat creating a whole new brand for its sportier cars, and the bold choice of making an SUV its first release, the Cupra Ateca is a genuinely engaging SUV that mixes the practicality of the regular Ateca with blistering pace and surefooted handling. And, thanks to its sophisticated suspension, it's actually more comfortable than the
Seat-badged car
, too.
And although it's not cheap, it actually looks like pretty good value for those looking for a performance SUV. Your next-cheapest option for something with equivalent pace is the
Porsche Macan
, which is a good £10k more. That makes it a very promising start for the Cupra brand.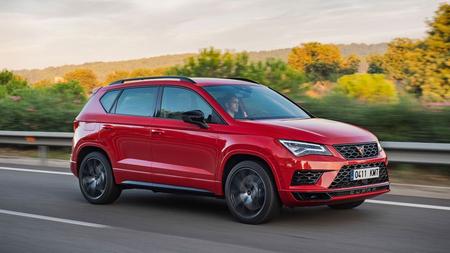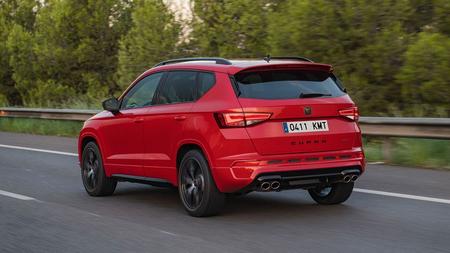 Volkswagen Up GTI
Rachael Hogg, Digital Editor
This little thing really is great. The
Up
is already a good car – high quality, sophisticated, practical, stylish and really good to drive – but the
GTI
really kicks things up a notch. Its perky turbocharged engine and pointy handling make it absolute hoot on your favourite country road. It's a car you really have to fling around to get the best from it, but that's part of what makes it so much fun.
And that's not all. It's also affordable to buy and run. For the money, there's nothing else you can have this much fun in, so it's a car that satisfies your head as well as your heart.
A couple of cars ran the GTI close for me. The new
Ford Focus
has a seriously polished driving experience that's as comfortable as it is engaging, while the
Kia Stinger
offers a premium, technology-filled cabin and a great driving experience.