News The all-new Volkswagen Touareg is revealed
Volkswagen unveils the third generation of its big SUV, with more space and a hybrid version on the way. It arrives in showrooms later this year.
All-new large SUV arrives later this year

Larger than the current model, with more space inside

UK specification yet to be confirmed, but a plug-in hybrid version is on the way
This is the all-new version of
Volkswagen's big SUV, the
Touareg
.
It's the third version of a car that was first introduced back in 2002, and the first all-new one since 2010. Almost a million Touaregs have been sold around the world, so there's likely to be considerable interest in this new one, especially as
SUVs
are so popular.
The latest version has grown in size, being wider and longer than the model it replaces, which gives it more room inside. The boot is considerably bigger (from 697 litres to 810, fact fans) so you can lug more stuff around. But, thanks to the use of lots of lightweight aluminium, the new Touareg weighs 106kg less than the current model, which will help considerably with both handling and fuel economy.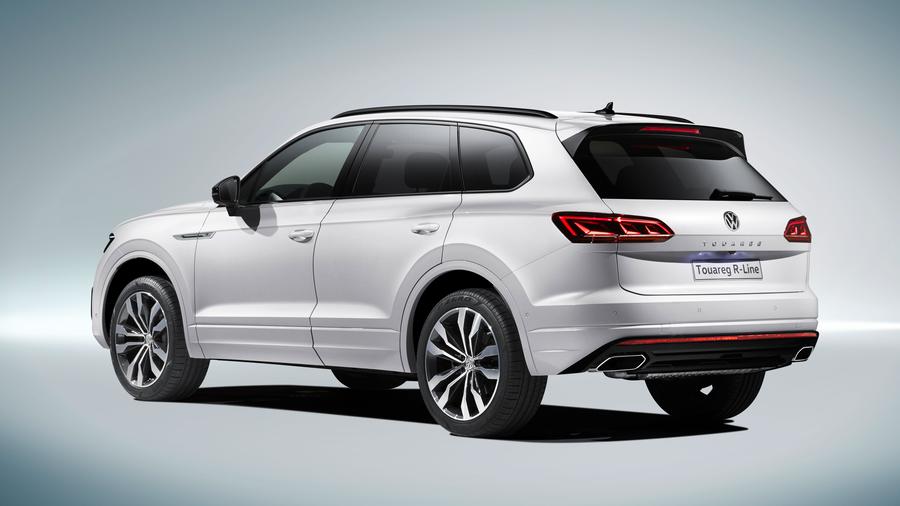 Speaking of fuel economy, there'll be a new plug-in
hybrid
version, although it'll only be available in China to start with as the European launch date hasn't been confirmed. Over here, we'll get two V6 diesel engines to choose from; one with 213 horsepower and one with 286. A V6 petrol version with 340 horsepower will also be made, as will a beefy 421 horsepower diesel V8, although exactly which markets these will be sold in isn't yet clear.
Tech highlights? Well, it has a funky new digital dashboard Volkswagen calls the Innovision Cockpit. Instead of traditional analogue instruments in front of the driver, it has a 12.0-inch screen that shows all the usual driving information, and works in tandem with the 15.0-inch infotainment screen in the middle.
There will be some new trim lines, including Atmosphere and the Elegance, as well as the more familiar R-Line model, although exact UK specifications have yet to be confirmed. Wheel size starts at 18 inches, although larger alloys – up to 21 inches – will be available.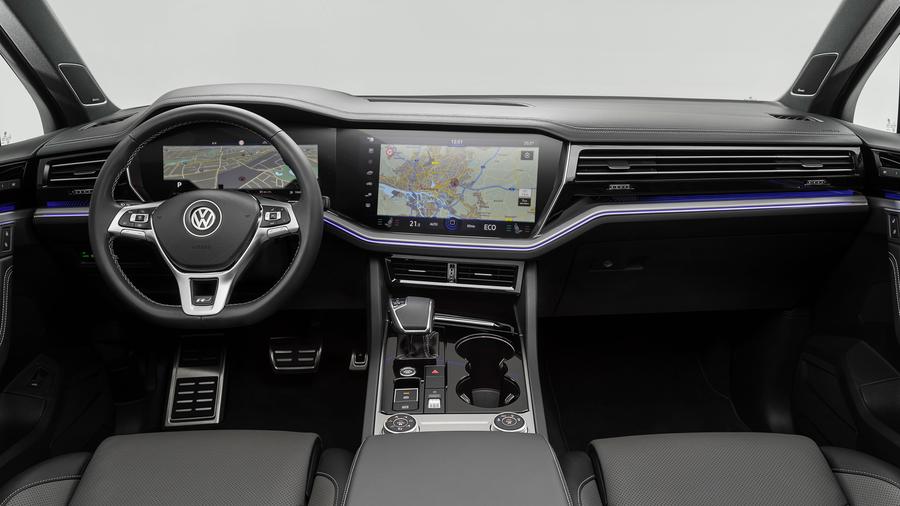 Underneath the surface, the Touareg shares its mechanical underpinnings with the
Porsche Cayenne
and the
Audi Q7
. It's got all-wheel steering to improve agility (the rear wheels steer, as well as the fronts) and plenty of driver assistance systems to make life easier on the road, such as Night Vision and Front Cross Traffic Assist, which warns you if there's a car coming that you can't quite see while nosing out of a junction.
As with increasing numbers of new cars, the Touareg will have self-driving capabilities, letting you hand over control of the steering, accelerator and brakes to the cars on-board cameras and sensors in certain situations. Want to tow stuff? The new Touareg can handle trailers of up to 3.5 tonnes, and it has all-wheel drive as standard for maximum traction. The AWD system can be tweaked to suit different
off-road terrain
, using a switch on the centre console.
We're expecting to hear more about UK specifications and prices in a few months, and the Touareg should touch down on UK shores in the third quarter of 2018.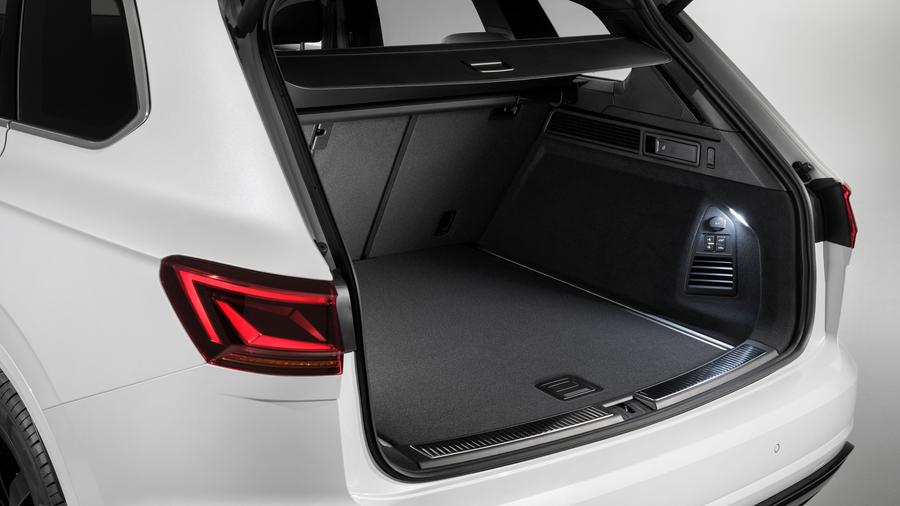 Interested in buying a Volkswagen ?