News
Peugeot brings electric, autonomous e-Legend concept car to Paris Motor Show
Peugeot always brings a concept to Paris, and we hope this retro-looking e-Legend makes it to production, but it's very unlikely.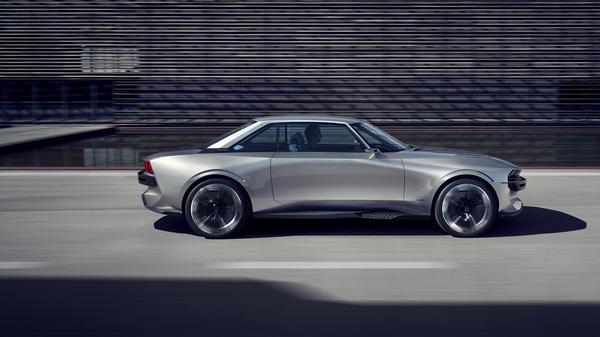 All-electric concept from Peugeot
Autonomous and fully-connected
Looks like Peugeot 504 coupe from the '60s
Peugeot
has unveiled its e-Legend concept at the
2018 Paris Motor Show
. The fully electric, autonomous, connected car harks back to Peugeots from the past, resembling the company's 504 coupe from the 60s.
Inside, there's a version of Peugeot's i-Cockpit digital dashboard, but slightly bigger than in current Peugeots, as it stretches to 49 inches. If you switch the car to autonomous mode, the steering wheel retracts so you can see the full 49-inches, the front seats recline, and the side armrests deploy automatically. Oh, and it also has a version of Pong built-in to it. The e-Legend also features an advanced voice-activated personal assistant that can change the driving style of the car, music, or for some reason, open and close the doors, while in autonomous mode.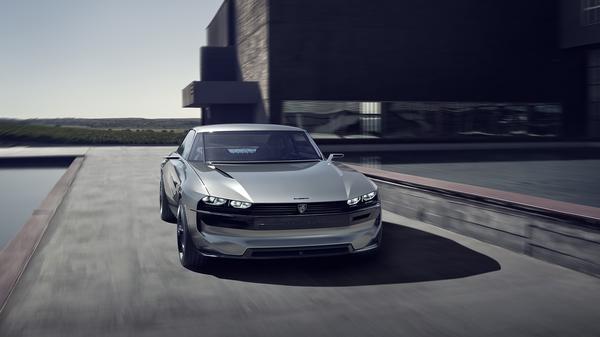 The e-Legend is fully-electric with two motors producing 460 horsepower. It will do 0-62mph in less than 4.0-seconds, and has a top speed of 136mph. According to
WLTP
testing, it will have a range of 373 miles, thanks to 100kW of battery capacity under the car floor, and can charge to 80% on a fast charger in 25 minutes.
Depending on road and traffic conditions, drivers will be able to choose from two autonomous and two manual driving modes. The autonomous modes are 'Soft' and 'Sharp'. 'Soft' focuses on the comfort of the occupants, with projection on displays reduced to a minimum, and 'Sharp' features more connectivity, so occupants can use social media and arrange calendars, for example. Then there are two manual modes. 'Legend' shows a digital wood-effect on the dashboard and makes the dash look like the 504 Coupe. 'Boost' projects the road on a single, large screen. There are sadly no plans to bring the e-Legend into production, but some of the technology could be used in future Peugeot cars.
We've got plenty more information on all the cars from the 2018 Paris Motor Show.